Included in this collection of thin sliced chicken breast recipes are honey lemon chicken skillet, chicken piccata and air fryer chicken cutlets.
These recipes are perfect for a quick and healthy dinner. Plus, they're so versatile - you can easily mix and match ingredients to create your own unique recipe and flavors.
Check out all the other chicken cutlet recipes for more delicious ideas for dinner tonight!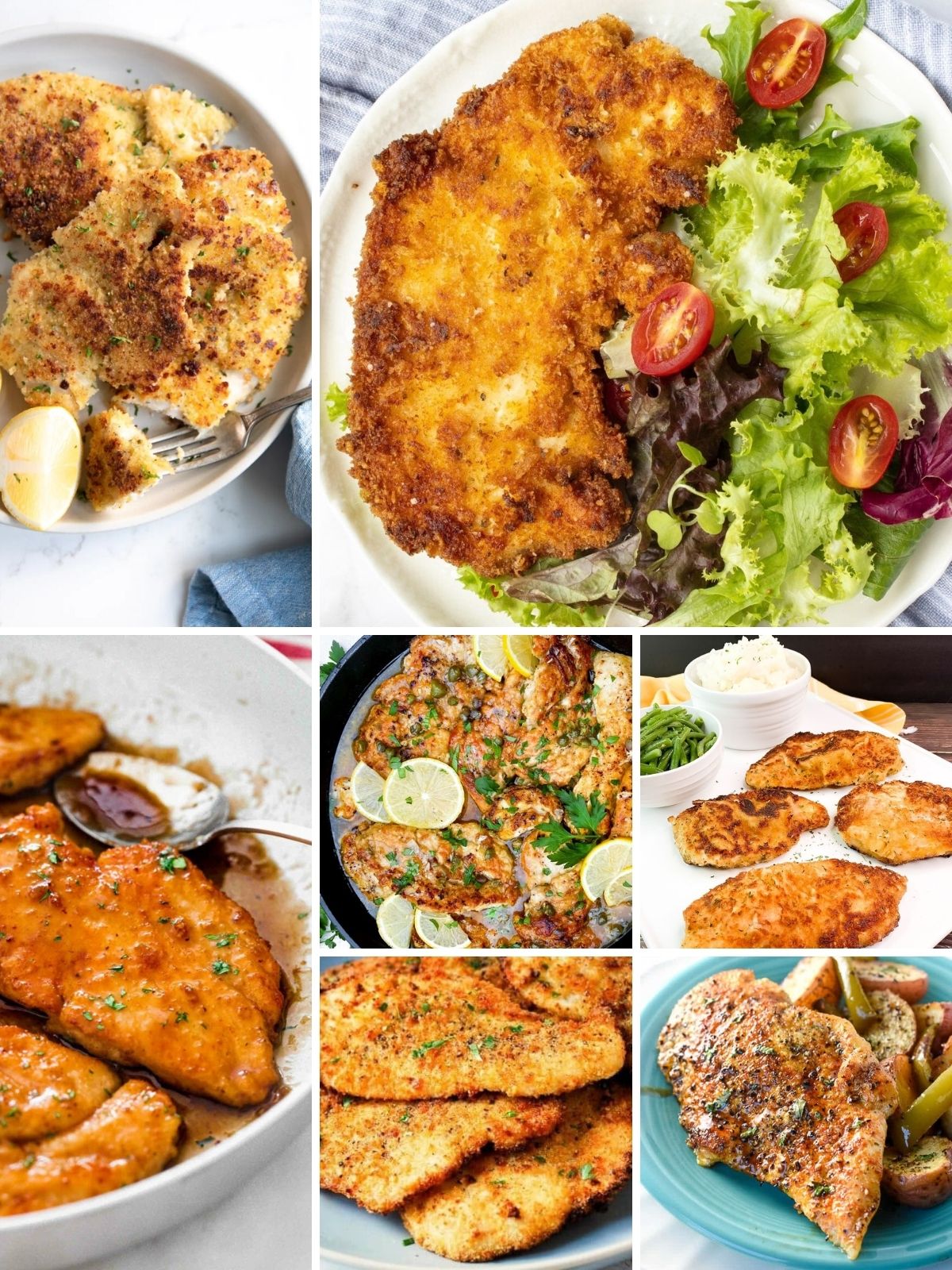 Looking for something new and exciting to make for dinner tonight? Why not try one of our Thin Sliced Chicken Breast Recipes! Chicken cutlets are perfectly tender and juicy, making each recipe packed with flavor.
Whether you're in the mood for Italian, Asian, or American cuisine, this list has it all! And there's tips for how to cook with thin chicken cutlets so the recipe comes out perfect every time. So continue reading below and try something new for dinner tonight.
Looking for more family favorite chicken recipes to add to your Weekly Meal Plan? Check out a few of my family's favorites that I love having in my "arsenal," so to speak because they cook fast. Baked Chicken Cutlet Recipes or my Chicken Cutlets with Gravy.
Table of Contents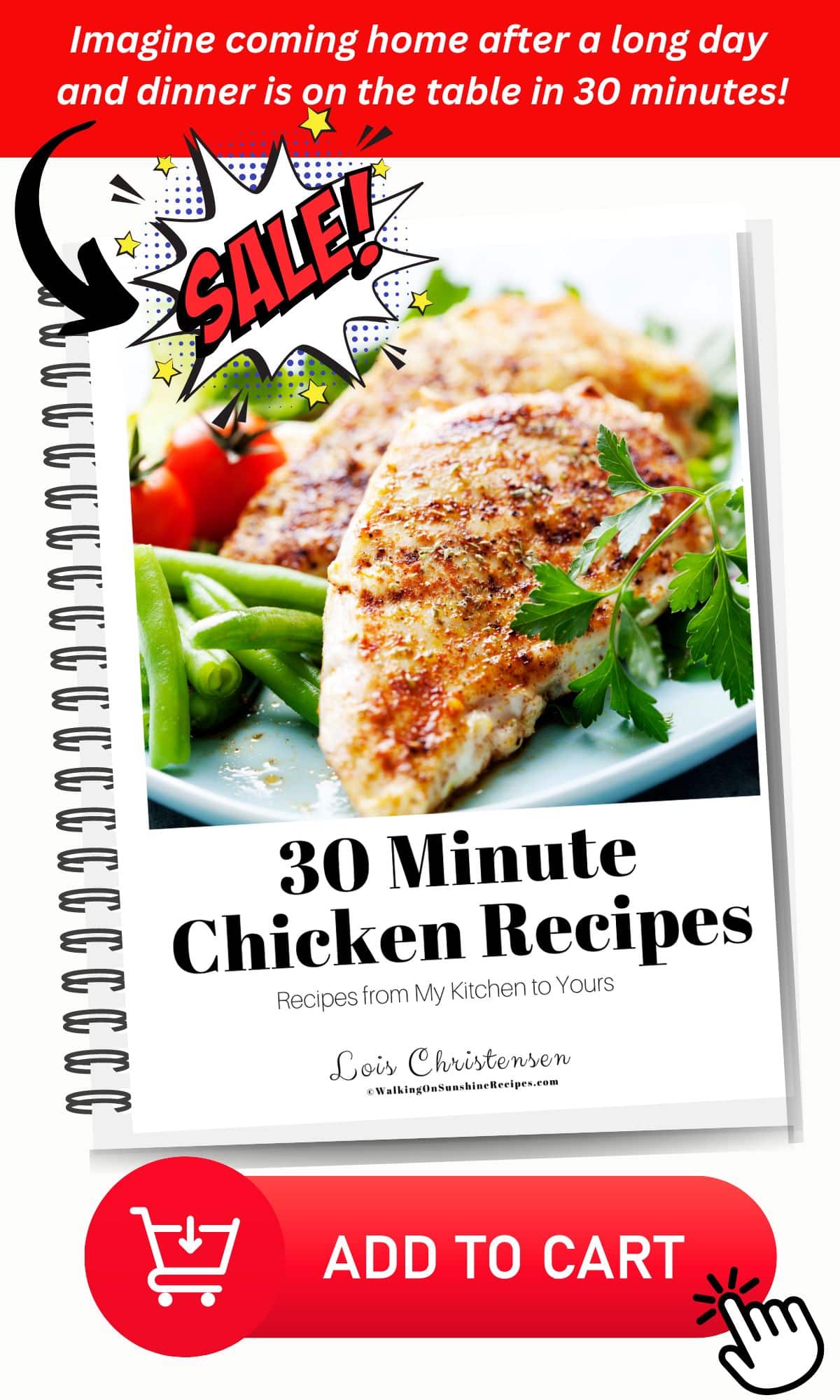 What are Chicken Cutlets?
Chicken cutlets are a type of poultry dish typically made from boneless, thinly-sliced chicken breast. They can be cooked in a variety of ways, including frying, grilling, and baking.
Chicken cutlets are a popular option for quick and easy weeknight meals. They are often served with simple sides, such as steamed vegetables or roasted potatoes. When cooked correctly, chicken cutlets are moist and flavorful. When overcooked, however, they can become dry and tough.
As such, it is important to watch carefully when cooking chicken cutlets and to use a meat thermometer to ensure they reach the proper internal temperature. Chicken cutlets are a versatile dish that can be enjoyed by both adults and children alike.
Tips for making thin chicken cutlets
Chicken cutlets can be served plain, with a sauce, or even used in sandwiches or salads. However, if they're not thinly enough, chicken cutlets can be tough and chewy. Here are a few tips for making thin chicken cutlets:
Use boneless, skinless chicken breasts. If using chicken breasts with the bone and skin still attached, remove them before pounding the meat.
Place the chicken between two pieces of plastic wrap or parchment paper before pounding it with a mallet or rolling pin. This will help to prevent the chicken from tearing.
Start in the middle of the chicken breast and work your way outwards, pounding until the meat is about ¼-inch thick. Be sure to pound evenly so that the cutlets cook evenly.
What to serve with chicken cutlets?
To keep it simple, pair chicken cutlets with roasted potatoes and steamed broccoli. Try quinoa or brown rice instead of white potatoes. To add some color to the plate, air fryer sweet potatoes, carrots, or Brussels sprouts would be lovely alongside any chicken cutlet recipe.
If you're in the mood for a starchy side, roasted baby Yukon gold potatoes are hard to beat. And for something lighter, a salad of mixed greens topped with cherry tomatoes and sliced almonds would be a delicious option. Don't forget to try my homemade Italian salad dressing to go along with it.
Top Recipe Tip
Because chicken cutlets are thin, they cook fast, so don't overcook. They should be cooked to an internal temperature of 165°F. Use a digital meat thermometer to check that they are cooked through, but still juicy.
By following these simple tips, you can easily make thin and delicious thin sliced chicken breasts that everyone will enjoy.
Helpful Kitchen Tools
This post contains affiliate links. That means that if you make a purchase after clicking on a link I may earn a small commission at no extra cost to you. For more information, click here.
4 Pieces Breading Trays SetMore Information
Stainless-Steel Breading TraysMore Information
The Pioneer Woman Baking DishMore Information
Digital Instant Read Meat Thermometer KitchenMore Information
Meat Tenderizer, Heavy Duty Hammer MalletMore Information
⭐Before You Begin! If you make this recipe, please leave a review and star rating. This helps my business thrive and continue providing FREE recipes.
Thin Sliced Chicken Breast Recipes
Included in this collection of thin sliced chicken breast recipes are honey lemon chicken, chicken piccata and air fryer chicken cutlets.