Today's post is all about Tips for Growing Chives, which are one of the easiest herbs to grow in your garden. Likewise, they're also one of the first herbs or plants to poke their head through the ground after a long winter!
Tips for Growing Chives
Chives are a versatile herb grown for their leaves and the beautiful, edible purple flowers they yield each spring. Both the leaves and flowers are delicious to use in many recipes. Similarly, they have a light onion flavor making them perfect to use for soups, eggs, omelets and especially salads.
Not only can you use the stems for flavoring recipes, but when chives are blooming, you should definitely cut some of the beautiful purple flowers and place in a mason jar to brighten up your kitchen! The flowers they produce are the perfect shade of purple!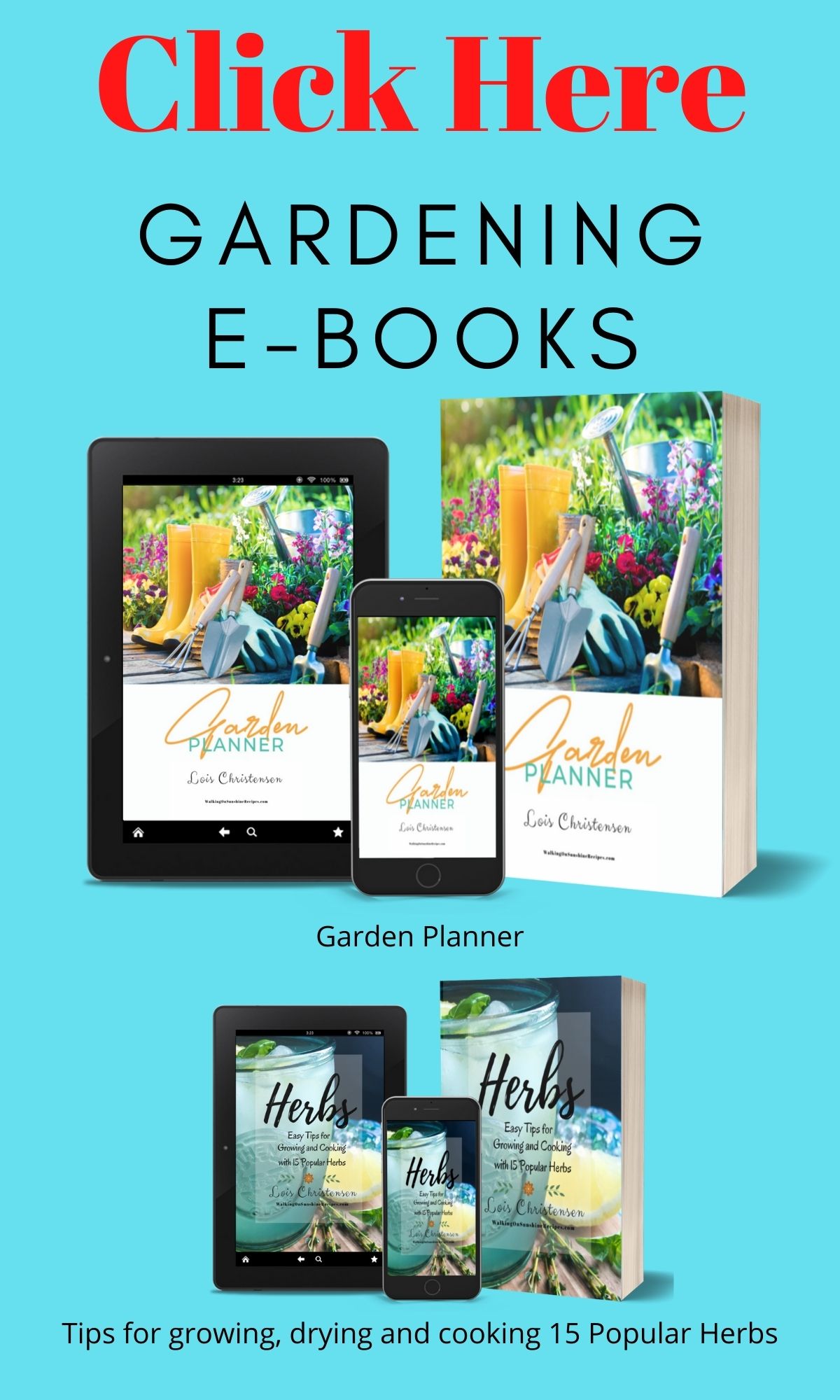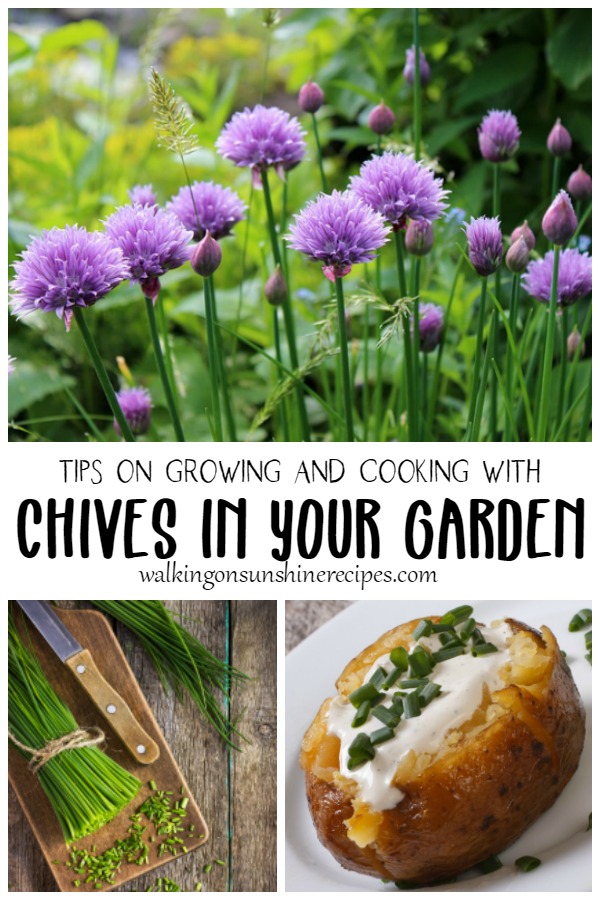 Step 1: How to Grow Chives
Chives are cold hardy to USDA zone 3, which means they will come back each spring in most areas.
Chives are hardy perennials that prefer full sun, but they can tolerate partial shade, as well. As with most herbs, it is a good idea to provide some afternoon shade in warmer climates.
When it comes to soil, chives are not fussy. However, for best results, plant chives in well-drained soil rich in organic material.
Like most plants, chives don't perform well when water drainage is poor. For this reason, they are ideal for container and raised bed gardens.
Make sure your plants receive plenty of water until they are well established.
They will also need plenty of water throughout the growing season, so be sure to keep the soil around them moist.
After 3 or 4 years, divide clumps in the spring for even more onion goodness in your garden!
Step 2: How to Harvest Chives
One of the best things about growing chives is you really only have to plant them one time. This herb will keep coming back year after year!
To harvest chives, trim the leaves down to an inch or so above the ground.
The goal is to leave enough so the plant can regenerate itself.
The purple flowers can be harvested as they bloom in spring.
Step 3: How to Use Chives in Cooking
I think most people think of using fresh chives on top of baked potatoes. But they're also delicious in salad dressings, soups, or to make herb butter.
My favorite way is to use them in eggs. Growing up I remember my father enjoying scrambled eggs with fresh picked chives from our garden...in Queens, NY. My mother always had chives growing mixed in with the flowers.
They make a colorful, tasty addition to mixed green salads or as an edible garish for a light-colored thick soup.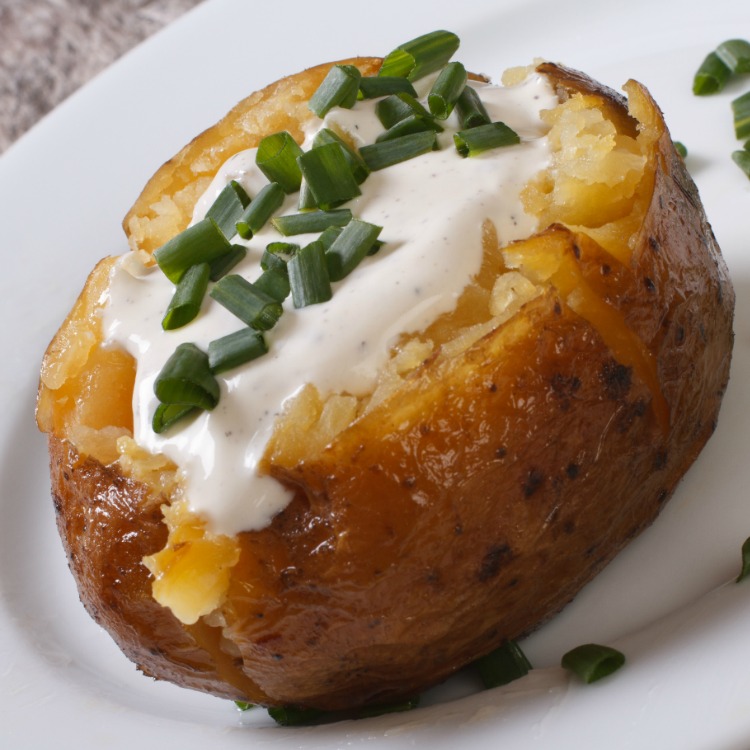 Step 4: How to Store Chives
Chives are best enjoyed fresh. However, I've recently discovered that they can be frozen. Here are a few ways:
Ice Cube Trays:
Store the chopped chives in ice cube trays covered with water or olive oil.
Freezing chives does not affect the taste, but the texture is damaged.
As a result, thawed chives from ice cube trays are best in soups and sauces.
Flash Freeze Chives:
This is the method I prefer to use. I actually froze chives this way a few weeks ago and it was so easy.
Place chopped chives on a baking tray that's been covered with parchment paper.
Place the tray in the freezer to flash freeze the chives for about 30 minutes.
Once frozen, place the chopped chives in freezer safe bags.
Frozen chives can be stored in the freezer for up to 6 months.
Recipes with Chives
Here are a few delicious recipes that you can use fresh picked chives from your garden:
More Beautiful Gardening Tips and Ideas: