Whether you are looking for a quick snack or a tasty dessert, wonton air fryer recipes are a great option.
Using an air fryer is a great way to make a snack or dessert that is fast, easy and lower calorie. Included in this collection of air fryer recipes are almond cream cheese wontons, veggie wonton rolls, caramel apple rolls, jalapeno poppers and pizza egg rolls.
So what are you waiting for? Let's make something delicious today!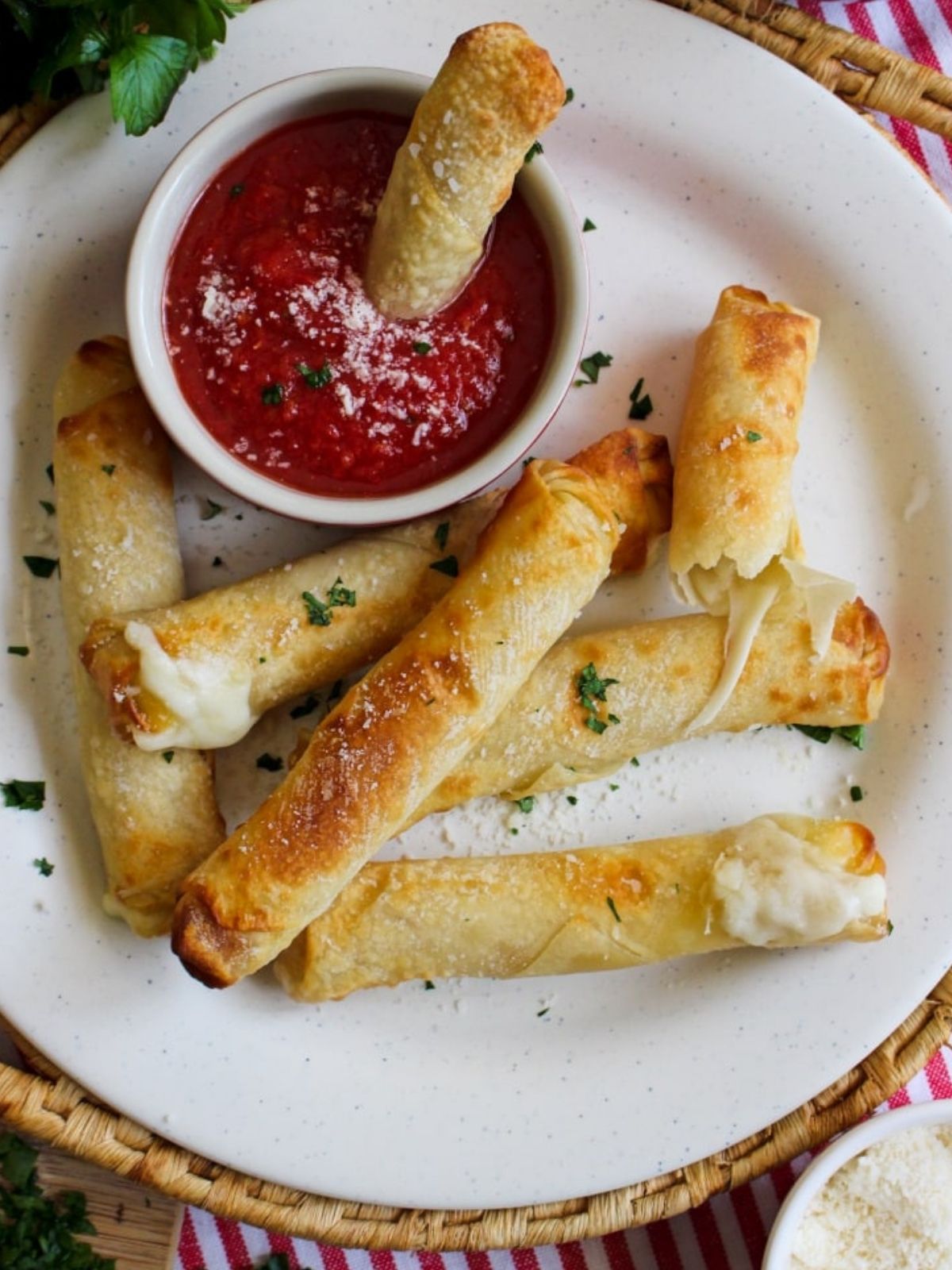 Air fryers are all the rage these days, and for good reason. They allow you to cook delicious food with little to no oil, making them a healthier alternative to deep frying.
Plus, they're incredibly easy to use, and cleanup is a breeze. All of these recipes are quick and easy to make, and they are all lower in calories than traditional fried wontons because they are all made without any oil.
Air fryers also cook food more quickly than ovens, so they are a great option for busy people who want to make a quick snack or a larger meal. This makes them perfect for busy people who do not have time to prepare complicated meals.
Table of Contents
Looking for more air fryer recipes? Try my Air Fryer Appetizers or my Air Fryer Desserts. I love my Air Fryer Pizza Monkey Bread Recipe...YUM!
Favorite Wonton Chips Air Fryer
One of my favorite air fryer recipes is for wonton chips. These chips are a healthier alternative to traditional potato chips, and they are super easy to make.
Simply cut wonton wrappers into small triangles, brush with oil, and air fry for a few minutes until golden brown and crispy. Serve with your favorite dipping sauce and enjoy!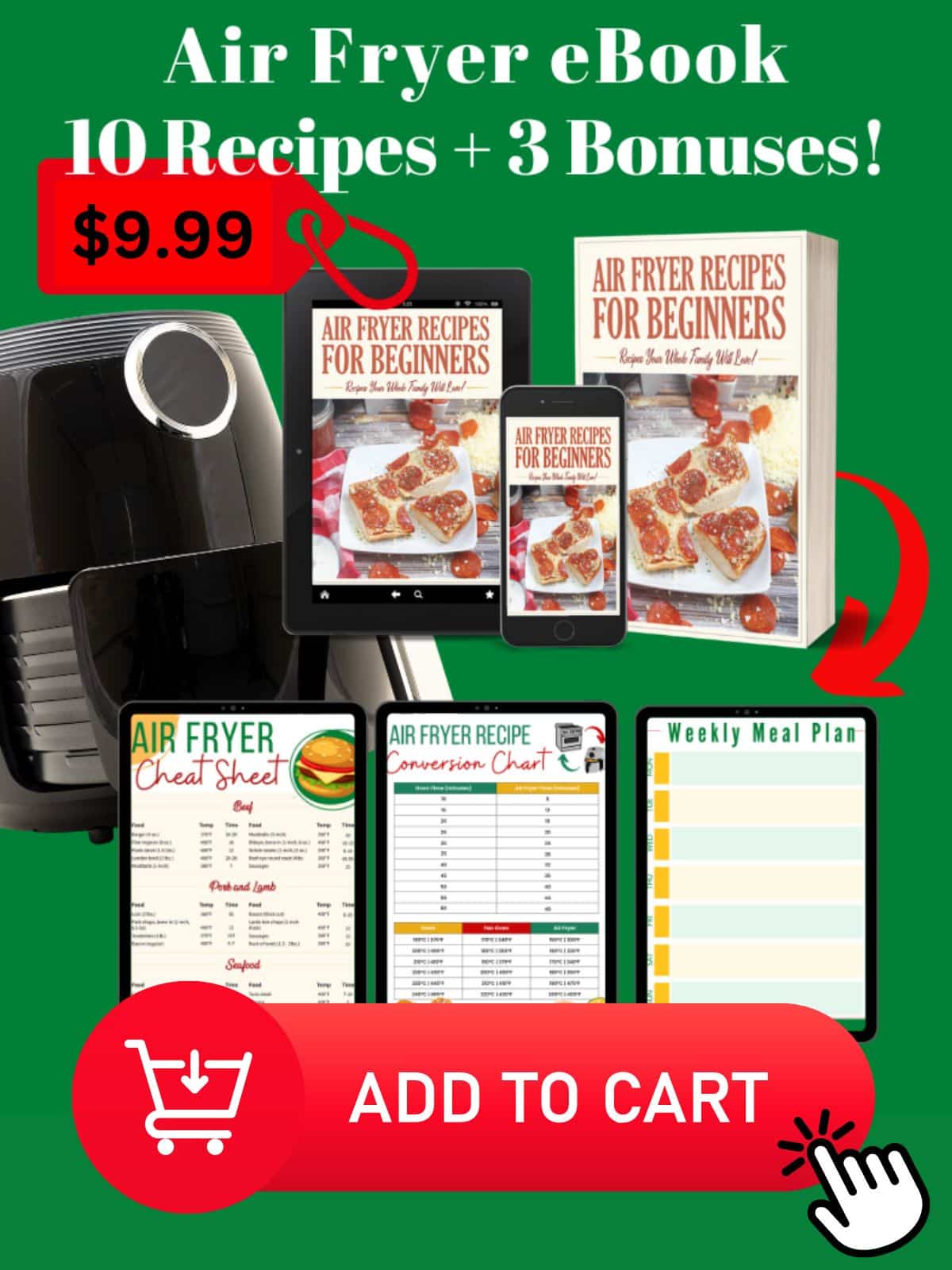 Can you Air Fry Wontons?
Yes! Air fryers provide a quick and easy way to cook delicious food with little to no oil. But what about wontons? Can you air fry wontons? The answer is yes!
While you can purchase pre-made wontons at the store, making your own at home is a cheaper and healthier option. Air fryer recipes for wontons typically call for wrapping the wontons in foil or parchment paper before cooking. This helps to prevent them from sticking to the air fryer and also protects them from overcooking.
How long to cook Wontons in Air Fryer?
Cook wontons for 3-4 minutes, or until crispy in a preheated 350°F air fryer. Place the wontons in the basket in a single layer for best results.
Air fried wontons are crispy and golden brown, and they make a great appetizer or snack. When cooked properly, air fried wontons should be crispy on the outside and fluffy on the inside.
Helpful Kitchen Tools
This post contains affiliate links. That means that if you make a purchase after clicking on a link I may earn a small commission at no extra cost to you. For more information, click here.
COSORI Air Fryer (100 Recipes, RackMore Information
Dash DFAF455GBBK01 Deluxe Electric Air FryerMore Information
Instant Vortex Plus Air Fryer OvenMore Information
Ninja Foodi AG301 5-in-1 Indoor ElectricMore Information
More Information
More Information
More Information
⭐Before You Begin! If you make this recipe, please leave a review and star rating. This helps my business thrive and continue providing FREE recipes.