All the Air Fryer Recipes for you in one place here on Walking on Sunshine Recipes. You will love all these different appetizers, desserts and main dishes you can create using one of my favorite countertop appliances.
Not everything made in an air fryer is automatically healthy, but they can be ready fast and made without any added oil. I know you'll be surprised by just how many different, creative recipes you can create!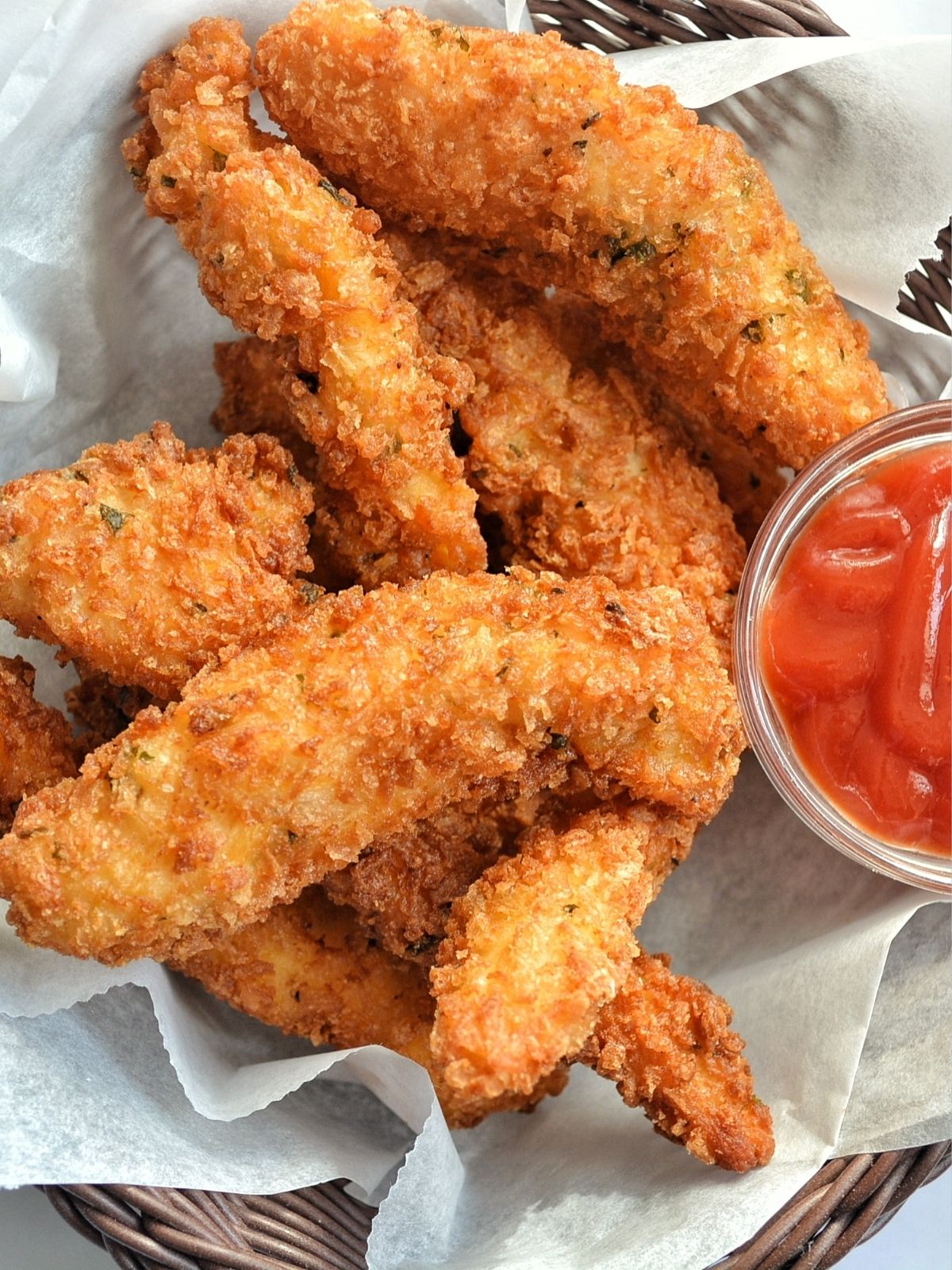 Before we take a look at the recipes below, let's make sure we all understand that food cooked in an air fryer is not actually fried. An air fryer cooks the food by blowing hot air around it.
Using an air fryer will create crispy food without oil used when deep-frying. It's also faster to use an air fryer than your traditional oven.
Always remember to check the doneness of your meat with an instant read digital thermometer. And don't forget to flip the food over halfway through the cooking process.
If you're looking for tips on using the air fryer, check out my post on Air Fryer Recipes for Beginners.
Table of Contents
Tried any of my recipes? Let me know in the comments!
Printable Air Fryer Recipes
All of the below air fryer recipes have printable recipe cards for you to add to your meal planner:
Air Fryer Appetizers
Check out all the Air Fryer Appetizers available on the blog for you to recreate for your family and friendds.
Air Fryer Desserts
Air fryers are not just for main dishes and appetizers! Try out all these Air Fryer Desserts to satisfy your sweet tooth.
Helpful Kitchen Tools
This post contains affiliate links. That means that if you make a purchase after clicking on a link I may earn a small commission at no extra cost to you. For more information, click here.
COSORI Air Fryer (100 Recipes, RackMore Information
Dash DFAF455GBBK01 Deluxe Electric Air FryerMore Information
Instant Vortex Plus Air Fryer OvenMore Information
Ninja Foodi AG301 5-in-1 Indoor ElectricMore Information
Air Fryer Accessories Cooking Times CheatMore Information
Ultrean Air Fryer Accessories, Set ofMore Information
Airware Reusable Air Fryer Liners –More Information
Dehydrator Rack Stainless Steel Stand AccessoriesMore Information
Philips Kitchen Appliances Grill Master AccessoryMore Information