This week's meal plan includes 5 rotisserie chicken recipes that will help you get dinner on the table fast for your family this week.  No matter how busy you are, let's make dinner using one of these five delicious recipes this week!  And it all starts by stopping at your local grocery store and picking up a rotisserie chicken!

Rotisserie Chicken Recipes
This week's Menu Plan Monday is Five Easy Chicken Recipes you can make from a rotisserie chicken.  We all have those crazy days where we're tempted to pick up fast food for dinner or order a pizza on the way home.
Why not stop at your local grocery store and pick up a rotisserie chicken and put together one of these great recipes for dinner. Better yet, why not put a chicken in the crock pot in the morning before you leave for work and come home to your own homemade rotisserie chicken!
If you're struggling with getting meals together and on the table every night, I suggest you start planning out your meals.  Get the kids involved with the planning also!  Have them pick a meal one night a week.  And make sure they know they need to pick a healthy meal that includes vegetables. Make it fun for them!
FREE WEEKLY MEAL PLAN PRINTABLES
Once you sign up to join my newsletter, you'll have access to my printable's library where you can download the meal plan, grocery list, freezer list and pantry list printables available.  Click HERE to sign up…it's easy!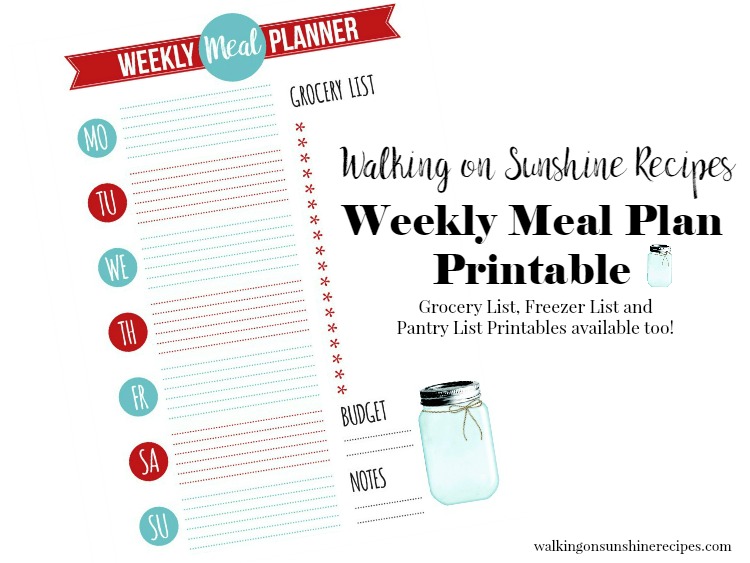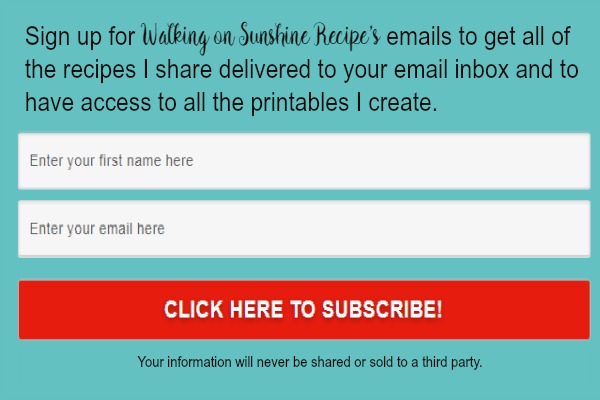 Rotisserie Chicken Recipes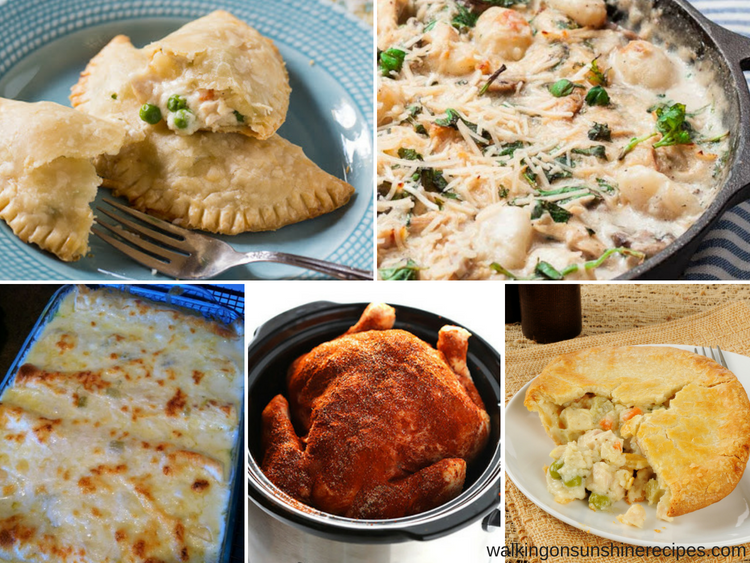 Slow Cooker Whole Chicken from Gimme Some Oven
This is the way I make my chicken to use in recipes that call for "shredded or pre-cooked chicken." Chicken cooked in the crock pot is amazing…tender…juicy…delicious.  Make sure you save the broth that the chicken makes while it cooks in the crock pot!
If you want to see my recipe for Crock Pot Chicken, you can read it here.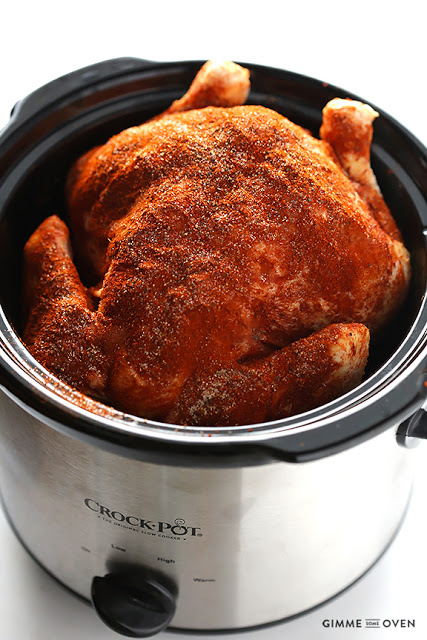 Chicken Pot Pie Turnovers from Spicy Southern Kitchen
The filling for these chicken pot pie turnovers can be made a day in advance for a super easy weeknight meal. Pair these turnovers with a green salad for a filling and delicious meal.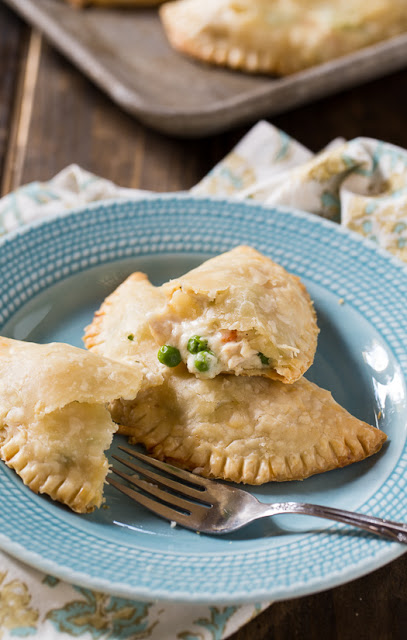 Chicken Pot Pie – my daughter, Olivia's, favorite comfort food.  And yes, you can make this in the heat of summer too!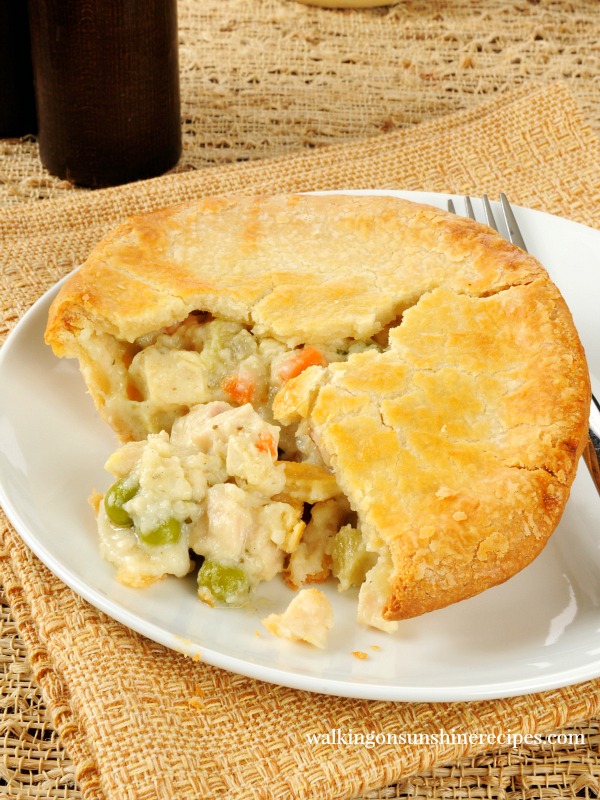 White Chicken Enchiladas from Joyful Momma's Kitchen
I make this recipe.  This recipe is amazing.  I usually make a salad or rice as a side dish.  It's an easy meal that you can have ready quick on busy nights.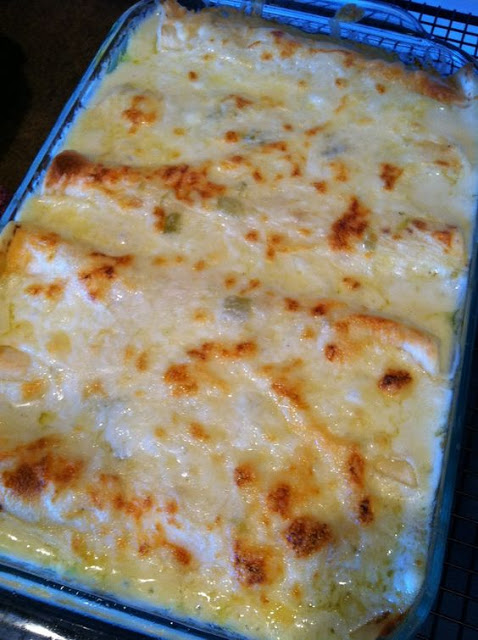 One Pot Gnocchi Spinach Chicken from Chew Out Loud
This One Pot Gnocchi with Spinach and Chicken is full of goodness!  It's flavorful, easy, and tender.   It's an easy quick weeknight dinner but also delicious enough for guests.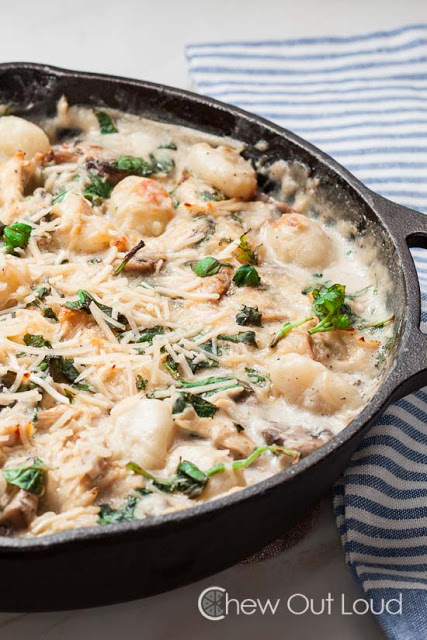 Apple Dump Cake – easy and delicious! Your family is going to love this recipe.  Make sure you check out the video too!