Looking for an easy, delicious way to meal prep for the week? Look no further than our rotisserie chicken recipes! These recipes are made with juicy, flavorful whole roasted chicken and are perfect for a quick, healthy meal. Simply add your favorite side dishes and dinner is ready to serve.
Included in this week's meal plan are recipes for slow cooker whole chicken, chicken pot pie turnovers and white chicken enchiladas.
No matter how busy you are, make dinner using one of these delicious recipes this week. And it all starts by stopping at your local grocery store and picking up a rotisserie chicken!
Check out the other Weekly Meal Plans available for you!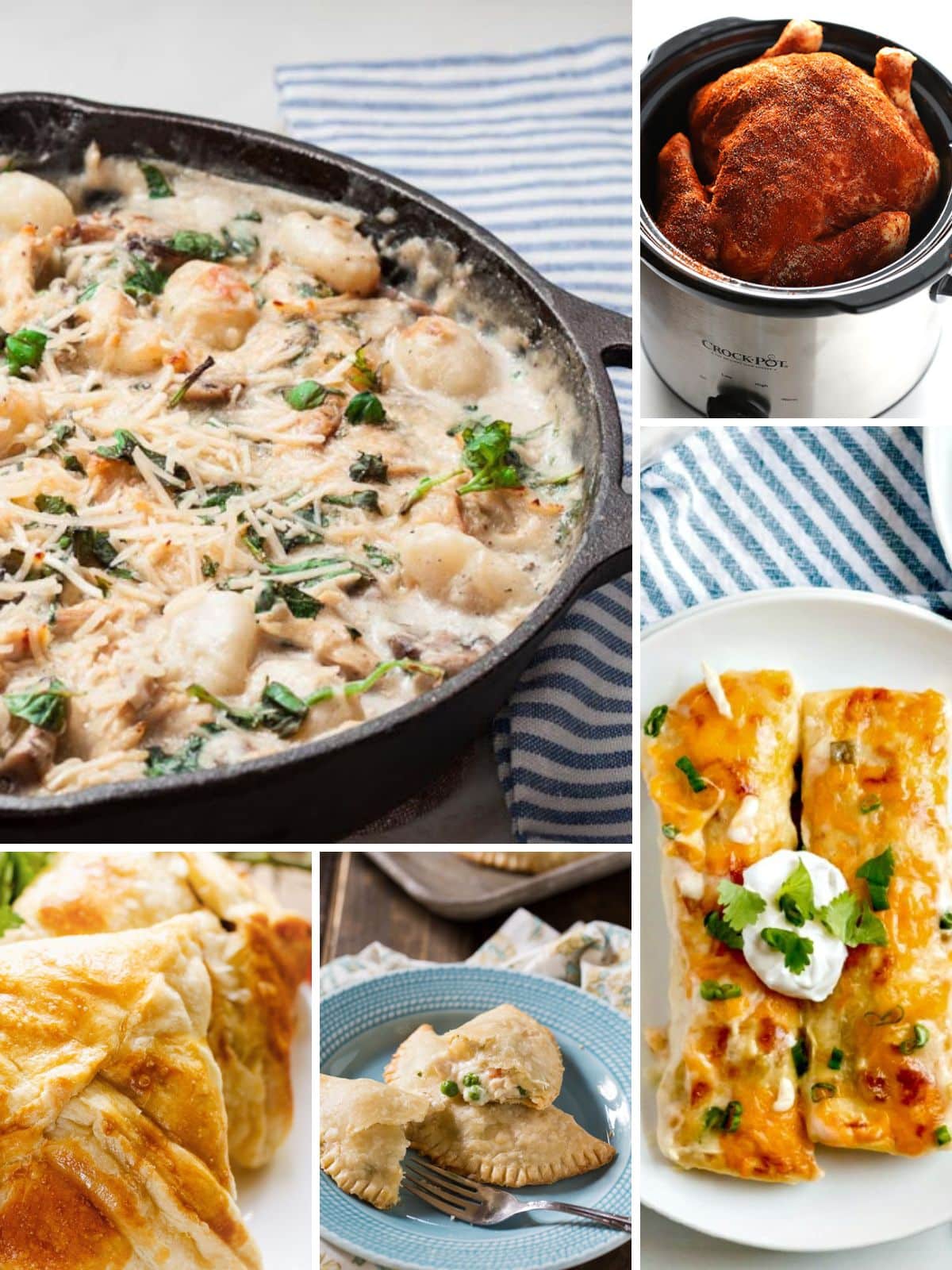 We all have those crazy days where we're tempted to pick up fast food for dinner or order a pizza on the way home. A rotisserie chicken is a great way to get a head start on your weekly meal prep.
Not only is it affordable, but it's also a versatile ingredient that can be used in a variety of recipes. For example, you can shred the meat and use it in tacos or enchiladas, or dice it and add it to a soup or stir-fry.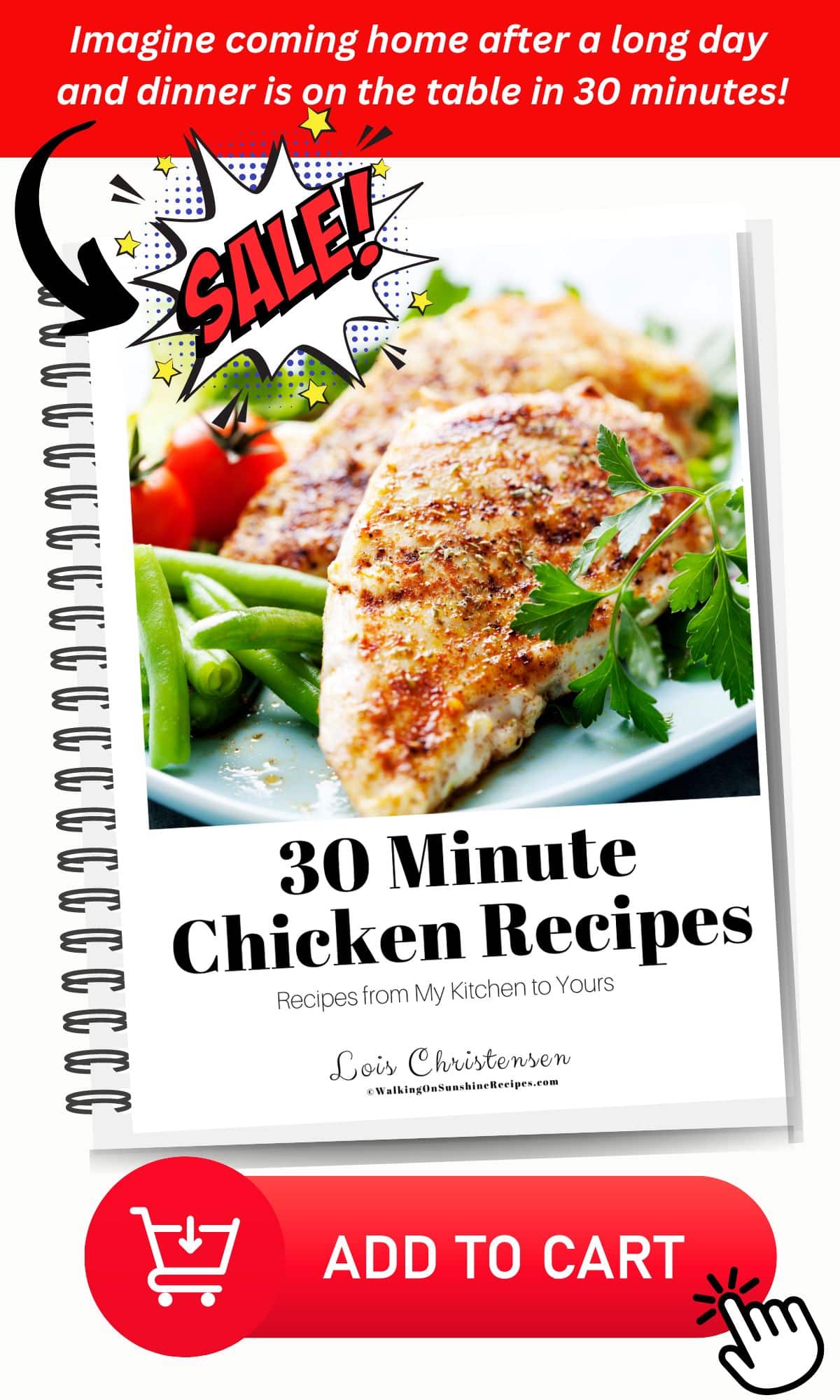 You can even use the leftovers to make a quick and easy chicken salad. Best of all, rotisserie chicken is typically lower in fat and calories than other forms of cooked chicken, making it a healthy option for weeknight dinners.
So next time you're at the grocery store, be sure to pick up a rotisserie chicken and get creative with your meal planning.
Table of Contents
Make sure you check out 10 Essentials Pantry Items and Freezer Meal Planning Tips to further help you customize your family's dinner.
Easy Dinner Rotisserie Chicken
It's so easy to make your own rotisserie chicken at home. This dish is perfect for a quick and easy meal, and can be easily made ahead of time for a busy week. Simply add the chicken with your favorite spices and herbs to the crock pot. Cook on low until the chicken reaches an internal temperature of 165°F.
Then shred or slice it into thin strips. Serve with some brown rice or quinoa and your favorite vegetables, and you have a complete and healthy meal that is sure to please everyone at the table.
You can also use the leftovers for chicken enchiladas, chicken soup or one of our favorites, chicken pot pie.
Meal Planner Notebook
What exactly is a meal planner notebook? A meal planner notebook is a notebook that helps you plan your meals. It can include recipes, grocery lists, and ideas for different meals.
It can help you to stay organized and make sure that you have everything you need for each meal. Check out the editble one available below by clicking the photo:
Helpful Kitchen Tools
This post contains affiliate links. That means that if you make a purchase after clicking on a link I may earn a small commission at no extra cost to you. For more information, click here.
More Information
More Information
More Information
More Information
Meal Planning Categories
This is just an example of how I like to meal plan. You could also incorporate a "leftover meal" or even "clean out the refrigerator" night.
Try to use what you have in your pantry and freezer to plan meals. It helps to keep a list so you know exactly what you have on hand.
Assign each day of the week a different category and then plan a meal according to that category.
Monday - Meatless, Vegetarian or even Leftovers from the weekend.
Tuesday - Taco Tuesday or Mexican Recipe
Wednesday - Chicken, Beef or Fish
Thursday - Pasta or Italian Night
Friday - Sandwiches and Soup
Saturday - Pizza or Eat Out, Order In
Sunday - Comfort Food Meal
Now, pick a side dish to serve with the recipes listed above. Side dishes should include potatoes or rice along with one or two veggies. A tossed salad with homemade ranch salad dressing is always nice too.
Become a Member!
Save 25% off any plan with the code WOS25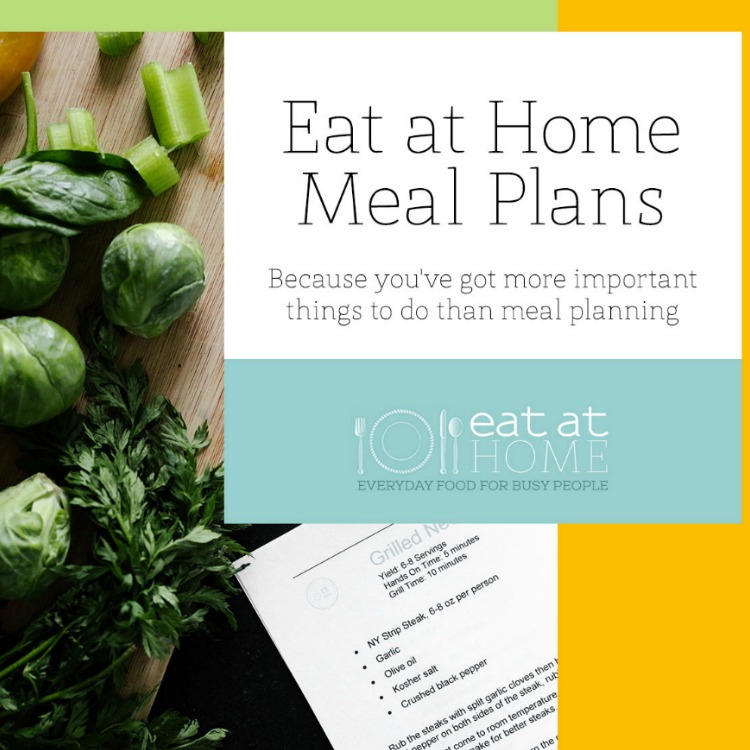 More Information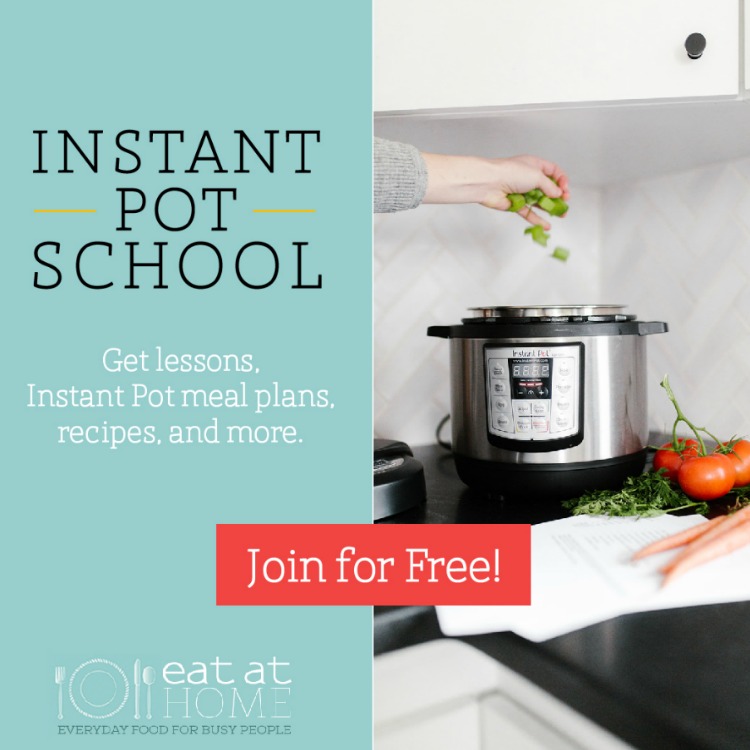 More Information
More Information
More Information
More Information
More Information
More Information
More Information
More Information
Easy Rotisserie Chicken Recipes - Weekly Meal Plan
Included in this week's meal plan using rotisserie chicken recipes are whole chicken, chicken pot pie turnovers and white chicken enchiladas.
This recipe has been updated since it first appeared in 2018 with new information. I hope you enjoy the updates as much as I enjoyed working on them!