Easter is in a few days and ever since our daughter was a little girl there have been Peeps in our house around this time of year.  I think my mom first introduced Olivia to these sugary marshmallow peeps treats and she loves them.
A few weeks ago our church had a fundraiser to help raise money for a mission's trip 16 people are going on in June including our son.  My good friend, Jani, made these amazing Chocolate Covered Marshmallow Peeps and I knew I would have to make some for my family.
I'm surprised that you can now purchase Marshmallow Peeps for so many holidays and celebrations. I recently purchased snowmen Peeps!  I used them for our hot chocolate bar that I created for Christmas.  They looked so cute with the other marshmallows I had for everyone to use to make their hot chocolate.
Chocolate Covered Marshmallow Peeps
These really are easy to make.  All  you need is melted chocolate and Peeps.  I found it easier to put the Peeps on lollipop sticks to dip them without making a mess.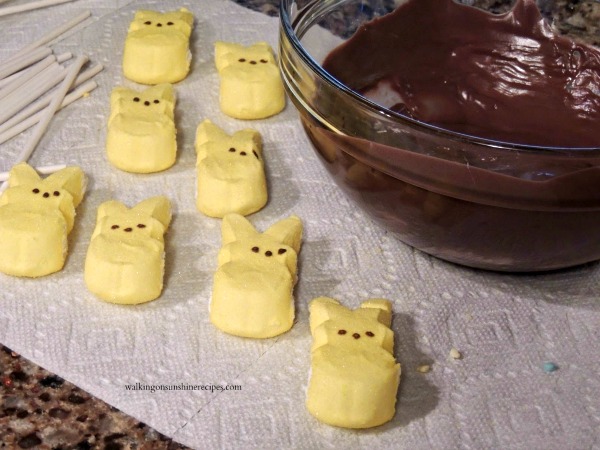 Decorate the Chocolate Covered Marshmallow Peeps
After they've been dipped, transfer to waxed paper to dry.  Remove the sticks if you prefer or keep them on if you have little ones in the house. What a fun treat to celebrate Easter!

This post may contain affiliate links.  Your cost is the same, but your purchase helps support this site and the fun things I share.  For more information, click HERE.


More Information
More Information
More Information
More Information
More Information
More Information
More Information
More Information