Let me help you plan the perfect weekend breakfast with one of these Cinnamon Roll Breakfast Ideas. These delicious recipes offer something indulgent for those who enjoy a little something sweet with their coffee.
Some may think cinnamon rolls are too sweet to be considered breakfast food, but I say they're the perfect addition to any brunch menu; especially if it's a holiday!
Check out the full collection of Best Cinnamon Roll Recipes!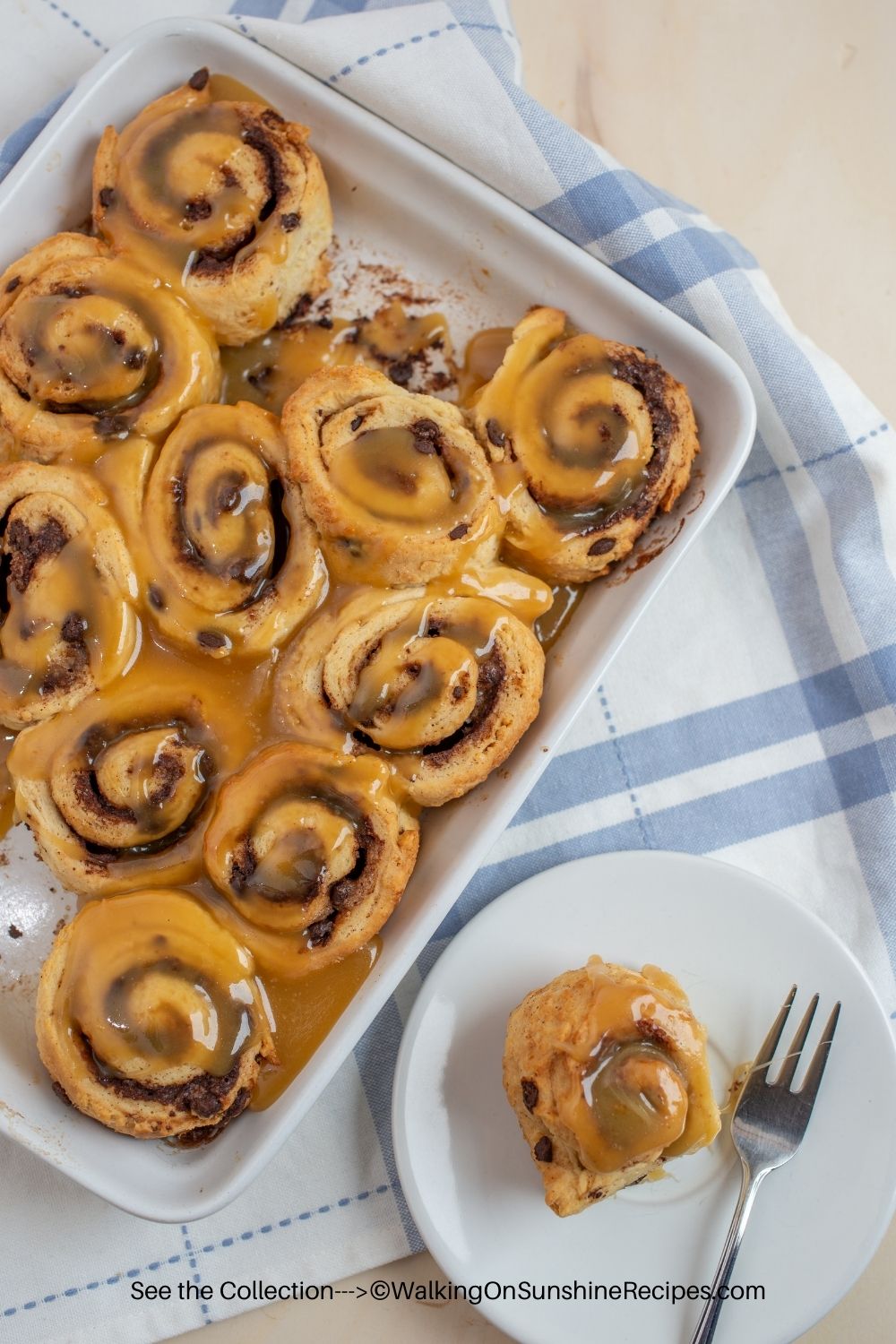 Let's take breakfast up a few notches this weekend with any one of these delicious recipes. They're indulgent enough to be served alone, but also make a great accompaniment to eggs, pancakes or even a breakfast casserole with hashbrowns.
Table of Contents
What to Make with Cinnamon Rolls for Breakfast
Here are a few of the breakfast ideas you'll find on the blog that would be delicious for any breakfast or brunch gathering. French Toast Cinnamon Rolls are so much fun and ready fast. Kids will love this recipe!
Mini Pecan Cinnamon Rolls start out with frozen bread dough. Making them mini makes them perfect for brunch when serving a crowd.
How easy would it be to make Cinnamon Rolls in your air fryer? They'd come out delicious and fast!
Breakfast Recipes with Cinnamon Rolls
Cinnamon rolls are an easy way to elevate any breakfast celebration. However, making them from scratch can be pretty time consuming. Luckily, there are a few Easy Cinnamon Roll Ideas you can check out on the blog.
Make sure you check out my recipe for Cinnamon Monkey Bread for a twist on cinnamon rolls that's delicious for breakfast.
Helpful Kitchen Tools
Stainless Steel Rolling PinMore Information
Wood French Rolling PinMore Information
3-Cup Stainless Steel Rotary HandMore Information
The Pioneer Woman 10-Piece NestingMore Information
2 Pack Powder Sugar ShakerMore Information
Tips for Preparing Cinnamon Rolls
If you are preparing homemade cinnamon rolls, check out a few of these baking tips:
Don't kill the yeast. Using an instant read thermometer is the easiest way to make sure the water or milk isn't too hot to kill the yeast.
Use room temperature ingredients. It's okay to allow the eggs and butter to sit on the counter until they're no longer cold before adding them to the recipe.
Spread softened butter on the bread dough, not melted. Make sure the butter and cinnamon cover the dough completely before rolling up.
Allow the cinnamon rolls to cool slight before adding any frosting or icing. Adding toppings to hot cinnamon rolls will only cause the frosting to melt.
Storage Tips
Store any leftovers in airtight containers in the refrigerator.
Most cinnamon rolls should remain fresh for up to 5 days.
Reheat any leftovers in the microwave.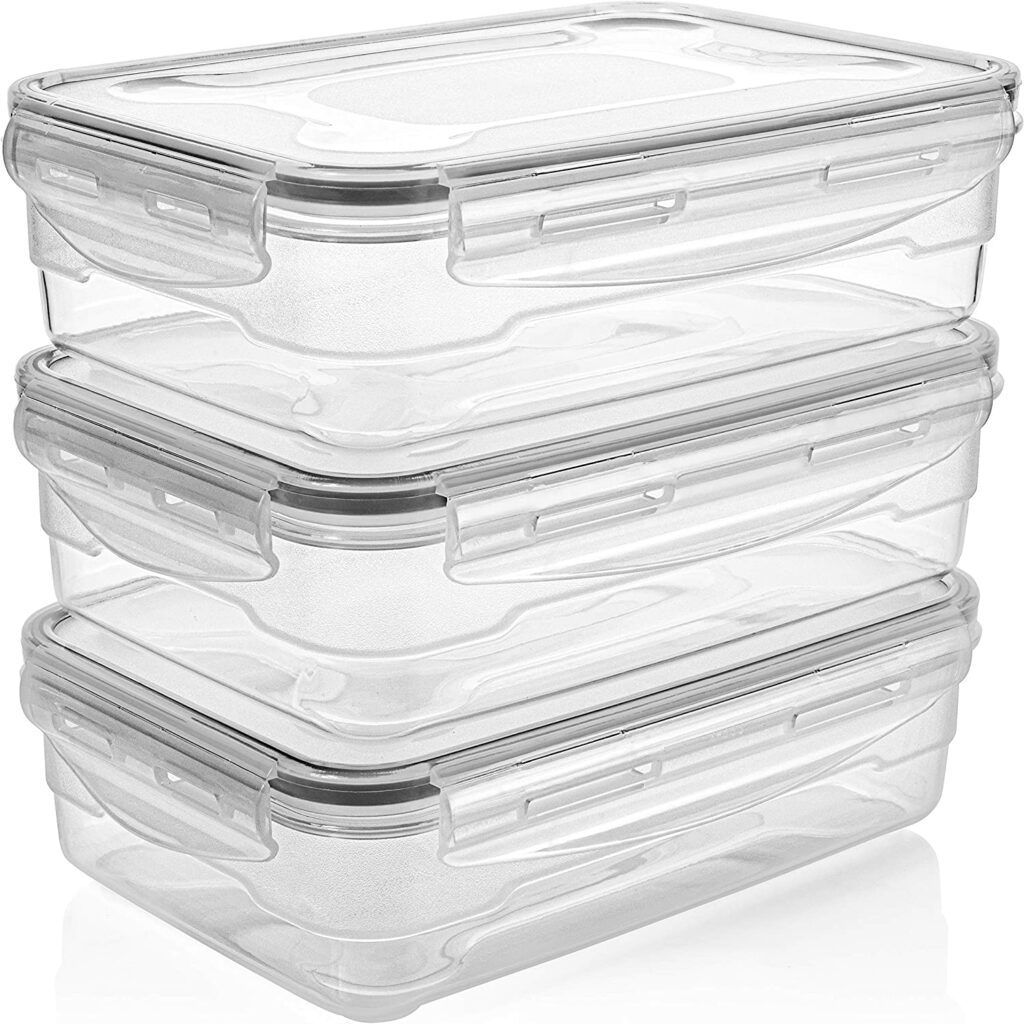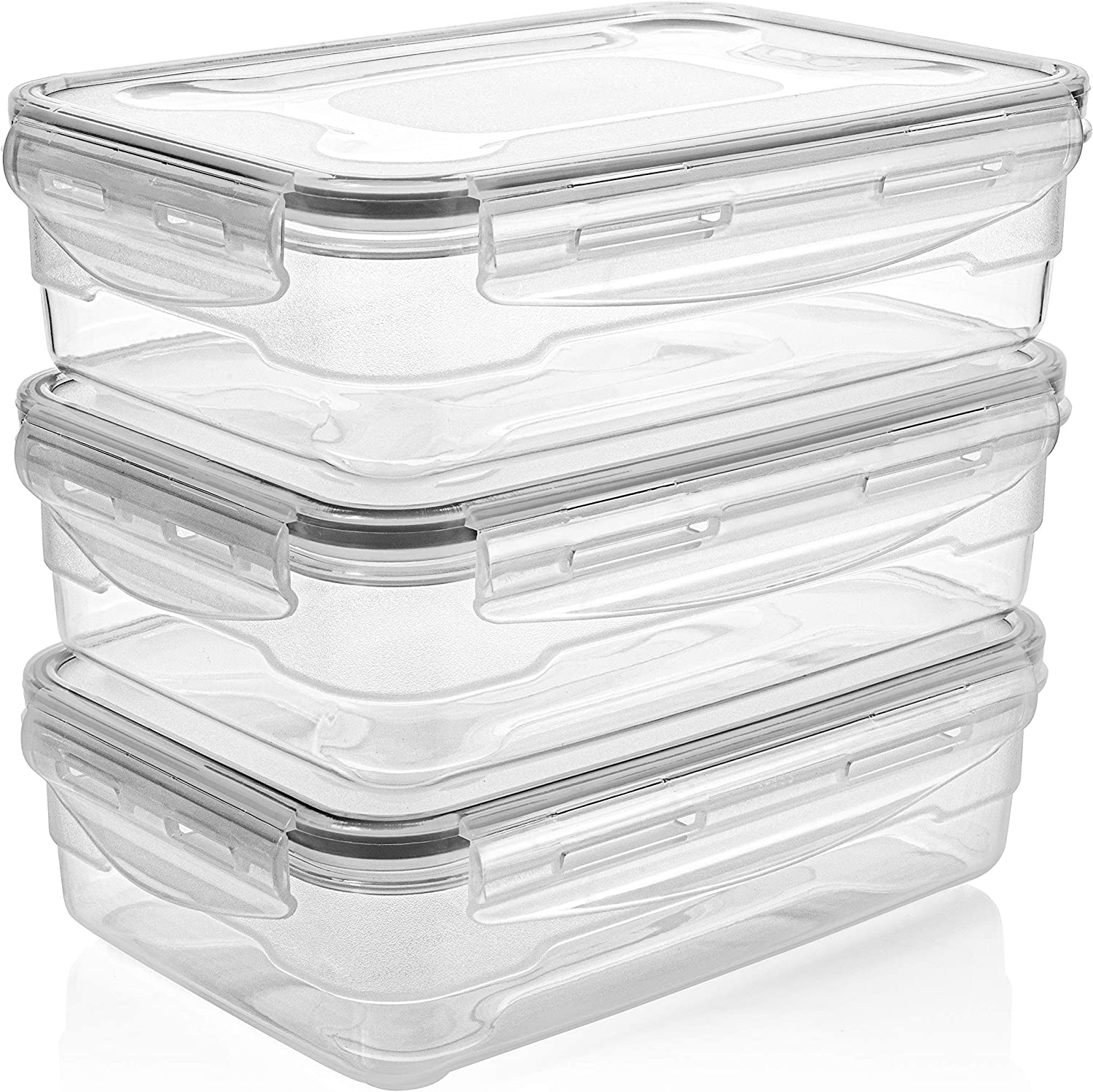 Air-Tight Storage Containers: these air-tight storage containers that help keep food fresh for longer. Use them to store fresh baked goods, cookies, fruit and vegetables, left overs, and more. The silicone lids lock to close to ensure an air tight seal. The stackable, multi-size design makes these containers easy to store. They're perfectly sized for the fridge, freezer, or cupboard.
Freezing Tips
Recipe FAQ:
What goes with cinnamon rolls for breakfast?
Since cinnamon rolls are sweet, serve them with scrambled eggs, a savory breakfast casserole and fresh fruit.
⭐Before You Begin! If you make any of these recipes, please leave a review and star rating. This helps my business thrive and continue providing FREE recipes.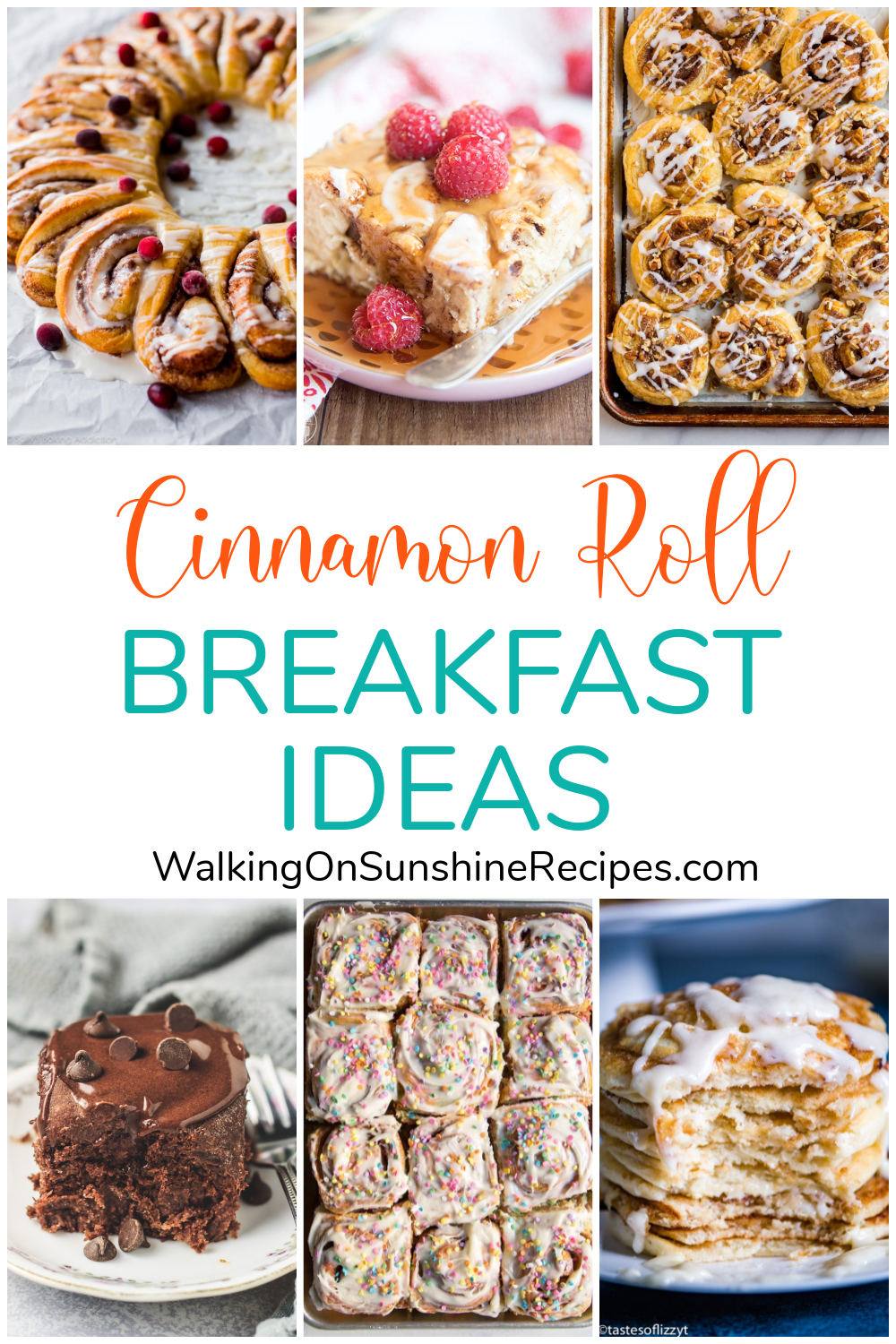 More Information
More Information
More Information
More Information
More Information
Cinnamon Roll Breakfast Ideas