A delicious homemade salad dressing that really does taste like Olive Garden!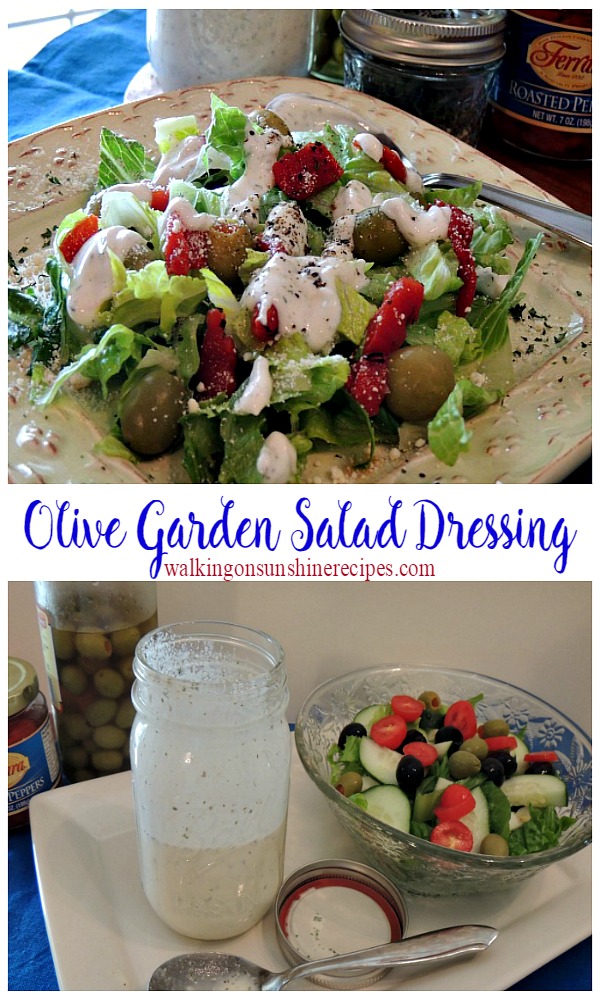 Quick, name a favorite restaurant!
Last week we went for lunch at Olive Garden for my birthday. One of my favorite things to have is their salad and bread sticks. I love their salad dressing. It's amazing. There are many copycat versions of this salad dressing online and the other day I decided to try a few and came up with this delicious version of the famous Olive Garden Salad Dressing. It was DELICIOUS.
Copycat Olive Garden Salad Dressing
Ingredients


1/2 cup mayonnaise
1/3 cup white vinegar
1 teaspoon vegetable oil
2 tablespoons corn syrup
2 tablespoons Parmesan Cheese
2 tablespoons Romano Cheese
1/4 teaspoon garlic salt
1/2 teaspoon italian seasoning
1/2 teaspoon parsley flakes
1 tablespoon lemon juice


Instructions
Mix all the above together in a blender or food processor. After tasting, you may want to add a teaspoon of sugar. I didn't need any. This is not a "thick and creamy" salad dressing, so a little goes a long way.
Now, did this taste like the Olive Garden Salad Dressing?
Not exactly like Olive Garden Salad Dressing but it was so good, I will be making this again and again and enjoy the Olive Garden Salad Dressing when I go to the restaurant!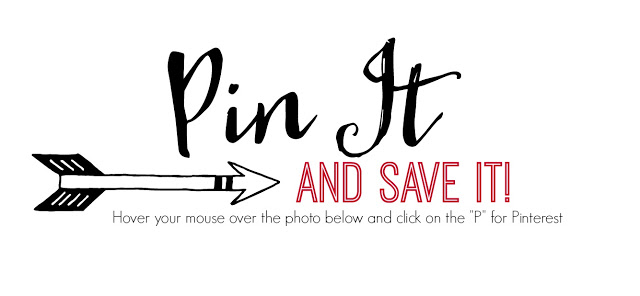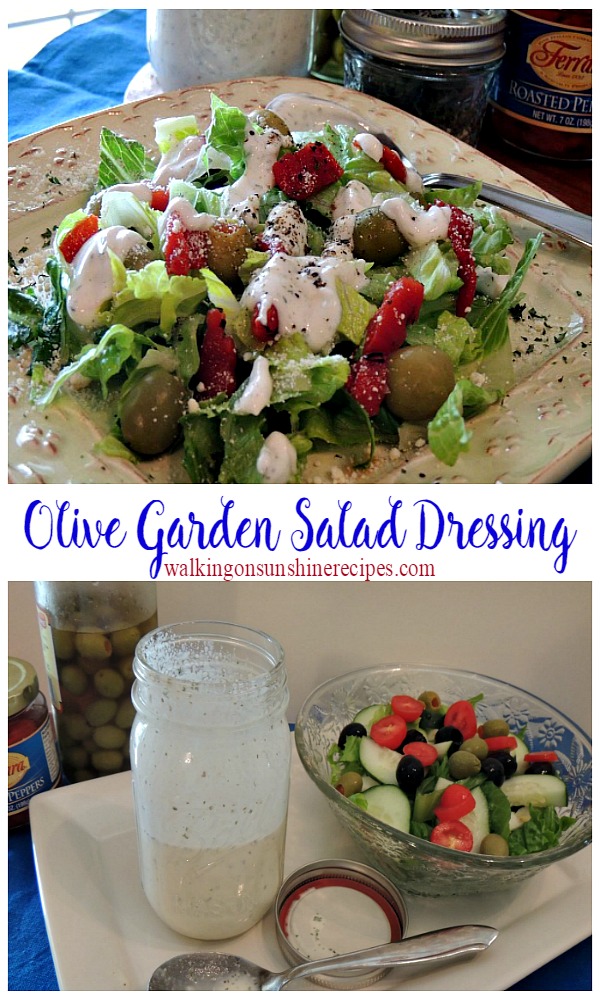 Never miss a post from Walking on Sunshine Recipes.
Click on the box below to Sign up NOW and get new posts delivered to your inbox every morning.

I'll also send you a printable weekly menu to use to help plan your family's meals.