Prepare to whip up the most tantalizing, delicious dishes when you learn how to make your own spice blends to use in your favorite recipes.
Once you have your very own homemade seasoning mixes you'll be able to keep all of your recipes consistent and flavorful. And you'll know exactly what's in the spices! No mystery ingredients!
Make sure you grab the Free Printable Cheat Sheet with 8 spice blend recipes!
These are easy-to-make blends you can use with any of our Family Dinner Ideas.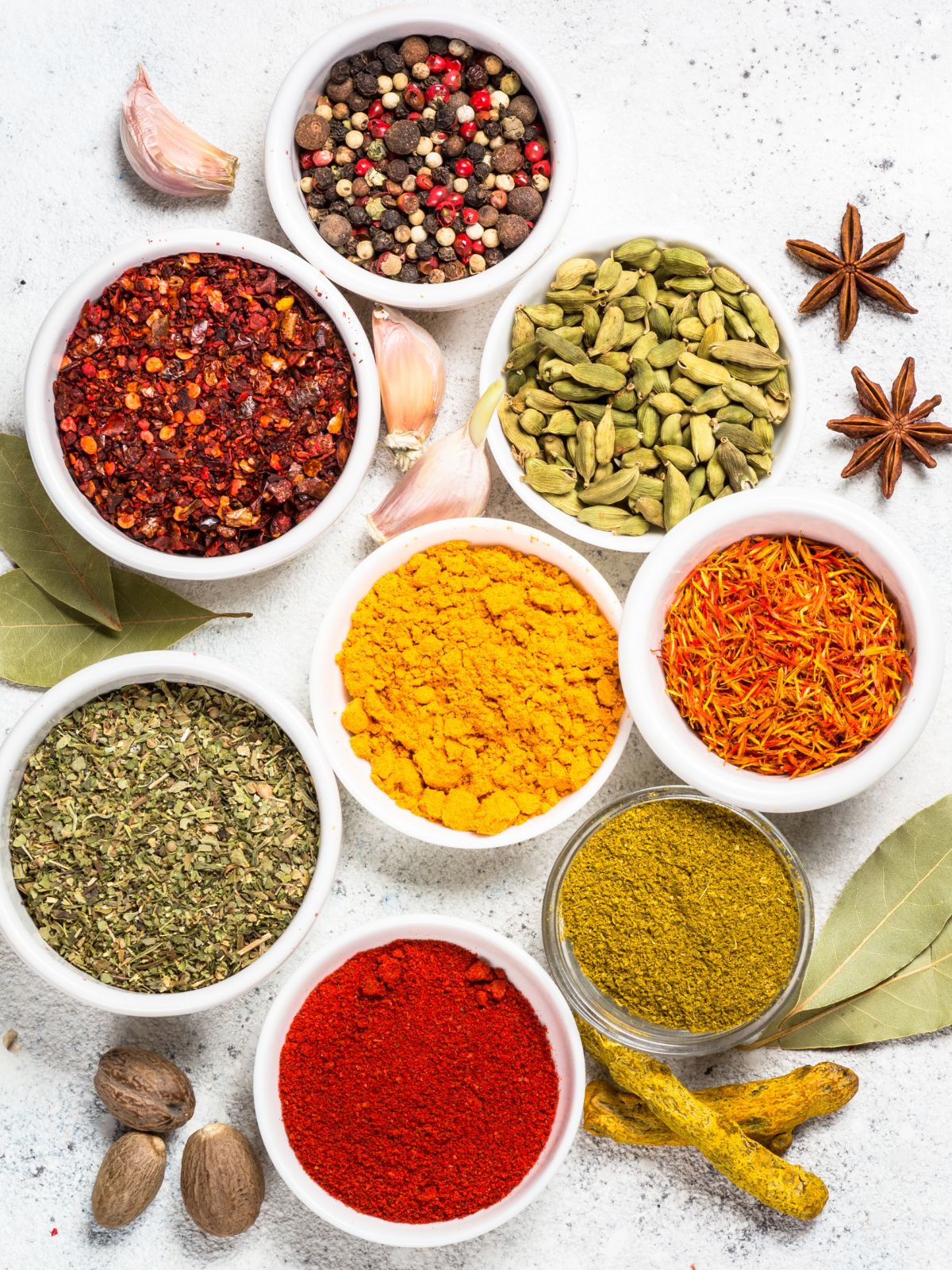 Get creative when you're making your own homemade spice blends at home. Spice up regular recipes, or create something totally new.
You can also customize the spices to your taste. If you don't like the taste of a particular spice, just leave it out when creating a specific blend.
For example, I don't care for the taste of oregano, so I usually leave it out of my Homemade Italian Seasoning Mix. You'll figure out soon exactly what you and your family likes and how to incorporate that into your recipes.
Then stir your new favorite spice blend into breadcrumbs like I do with my Italian Fried Chicken Cutlet Recipe.
When you make your own spices at home, they're always fresh. It's very likely that the spices we purchase at the grocery stores have been sitting on the shelves for awhile.
Table of Contents
Helpful Tips
Figure out which spice blends work for the recipes and dishes your family enjoys. There's no sense in creating an exotic blend if no one cares for it!
For example, my family loves roast chicken, so I created my Chicken Spice Rub blend. I also created a salt, pepper and garlic powder blend that I refer to as my House Seasoning.
Once you make your own spice blend, make sure you label the container clearly with the date. You can even store the homemade spices in a small airtight container and place in the freezer to assure freshness.
You want to make sure you use the right type of containers to store the blends in. Small jars or bottles with tight-fitting lids work best.
Try to purchase the spices whole and blend them yourself using a mortar and pestle or a hand-held electric grinder.
🛒Helpful Kitchen Tools
24 Pcs Glass Spice Jars with White Printed Spice Labels
3-in-1 Premium Kitchen Funnel Set
Herb Grinder Electric Spice Grinder
How to use Dried Herbs
Don't forget to add dried herbs to your spice blends. Especially if you grow your own in your vegetable garden on in pots on your back porch.
Growing your own herbs like oregano, basil, and rosemary requires very little effort. Once you harvest them, you'll have to dry them and them grind them up to add to your spice blends.
You can use a mortar and pestle or an electric herb grinder so they blend in perfectly with the other spices you're using.
Homemade Mixes to Save Money
There's no question about it, purchasing little spice mixes at the grocery store can be expensive. However, you may not actually save money making your own.
Instead, when you make your own homemade spices you are in control of what goes into the blends. You won't be adding any preservatives or chemicals.
Homemade is always worth it for the taste as well as confidence that you know what you're serving your family.
Homemade Spice Blends for Gifts
I love to give homemade gifts around the holidays or to bring to someone's home when visiting. Giving homemade spice blends for gifts is a pretty thoughtway to show someone you care!
It's a pretty easy project as well and if you have kids, they'll love helping you. Follow a few of these simple tips:
Use glass jars with tight-fitting lids so the blends stay fresh.
Decorate the jar with a ribbon.
Don't forget to add a gift tag! You may want to include special instructions on how to use the spice blend on the tag.
Check out a few printable gift tags available in the WOS Shop.
My Favorite Homemade Seasoning Blend Recipes
Poultry Seasoning - recipe coming soon!
Steak Seasoning - recipe coming soon!
Apple Pie Seasoning - recipe coming soon!
⭐Before You Begin! If you make this recipe, please leave a review and star rating. This helps my business thrive and continue providing FREE recipes. AND Google places a high value on recipe ratings and in turn will share my recipes to a broader audience.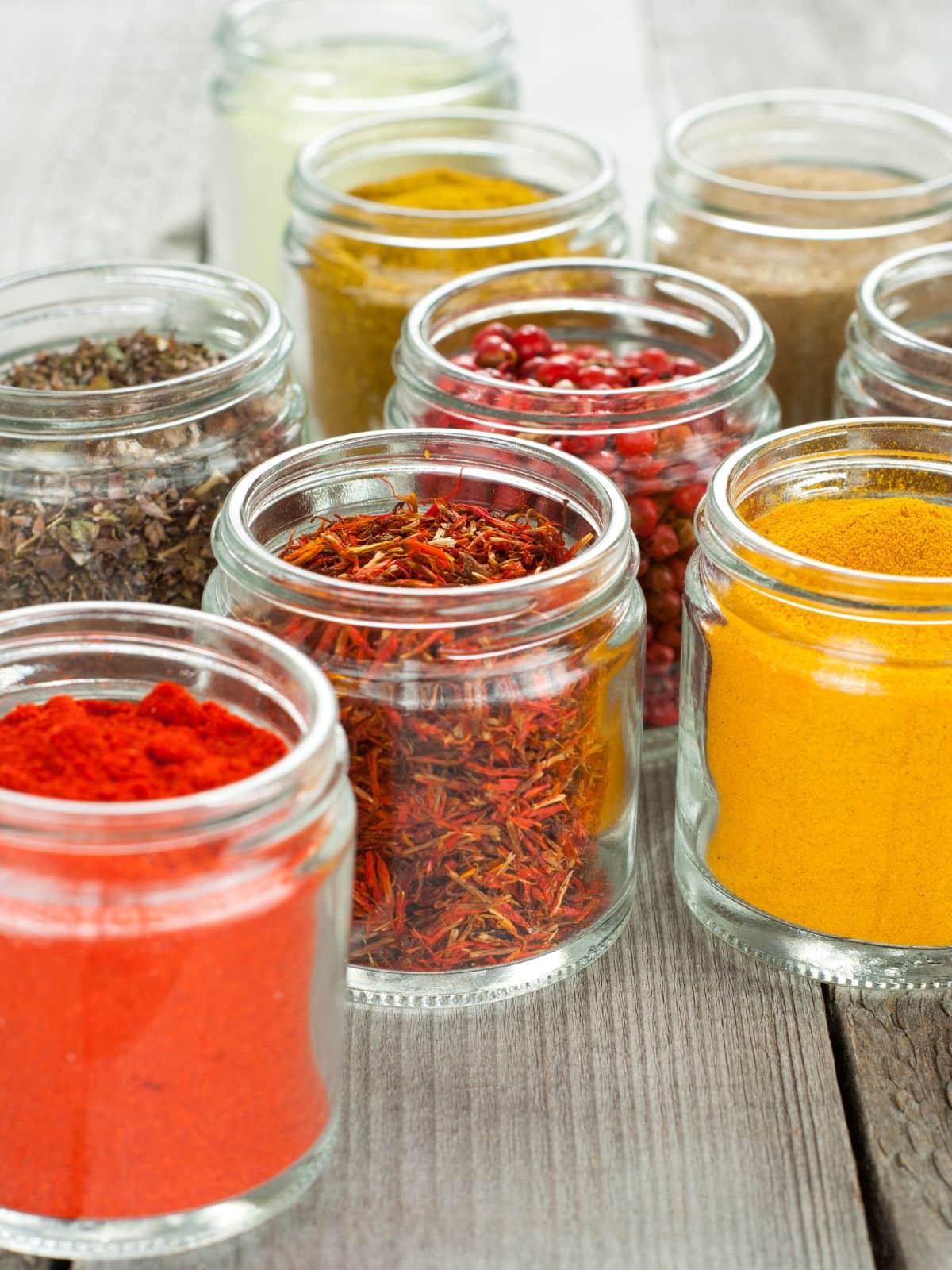 This recipe has been updated since it first appeared in 2016 with new photos and information. I hope you enjoy the updates as much as I enjoyed working on them!