Homemade Italian Salad Dressing
is so incredibly easy to make you might never purchase a bottle again at the grocery store!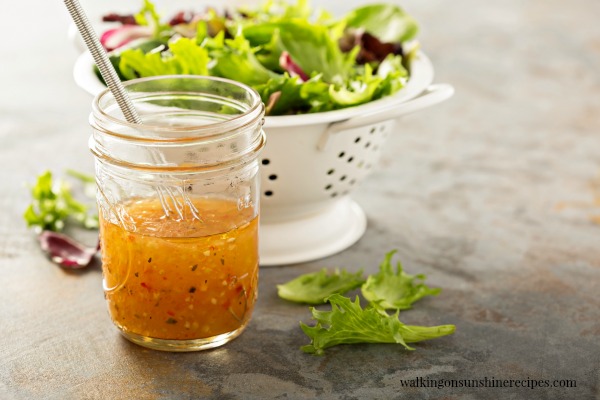 Have you ever made Homemade Salad Dressing before?
Sometimes I do and sometimes I don't.  But I recently found this recipe for Homemade Italian Salad Dressing and it is so easy that I think I may never purchase a bottle again!  You can use salad dressing for more than just salad!
I use it to season chicken when grilling and it tastes amazing.  I've also used it to brush on vegetables before I roast them.  And it works great if you brush a little on sliced bread with a little grated Parmesan cheese before toasting.  My husband even likes to brush Italian salad dressing on the bottom of pizza dough before adding the tomato sauce.
Whichever way you use this dressing, you're going to love it.  You can store the salad dressing in a mason jar or you can make it using the Measure, Mix and Pour that I feature below in my Shop my Kitchen list.
Homemade Italian Salad Dressing
This is such an easy recipe.  It's delicious on top of fresh lettuce, cucumbers and tomatoes.  Just don't forget the olives.  I love black olives with a salad.
Why not try some tonight with dinner? Or the next time you're getting ready to grill chicken, brush the chicken with a little of this homemade dressing.  You'll be so happy you did!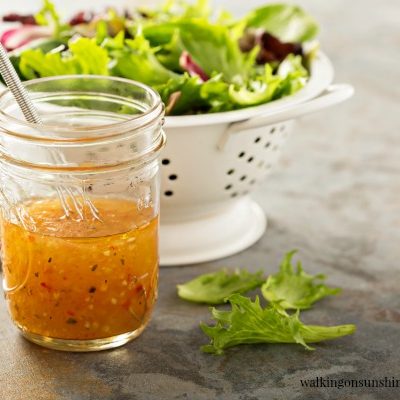 Homemade Italian Salad Dressing
An easy recipe for Italian Salad Dressing that will have you never purchase a bottle again!
Ingredients
6

Tablespoons

Olive Oil

2

tablespoons

white wine vinegar

1

tablespoon

dried parsley

2

garlic cloves; minced

1

teaspoon

dried basil

½

teaspoon

dried red pepper flakes

½

teaspoon

dried oregano

salt and pepper to taste
Instructions
Combine all ingredients in small bowl and blend.

Season to taste with salt and pepper.

Serve over fresh salad greens.

Refrigerate in an airtight container.