Tender and moist, London Broil cooked in the Crock Pot is amazing!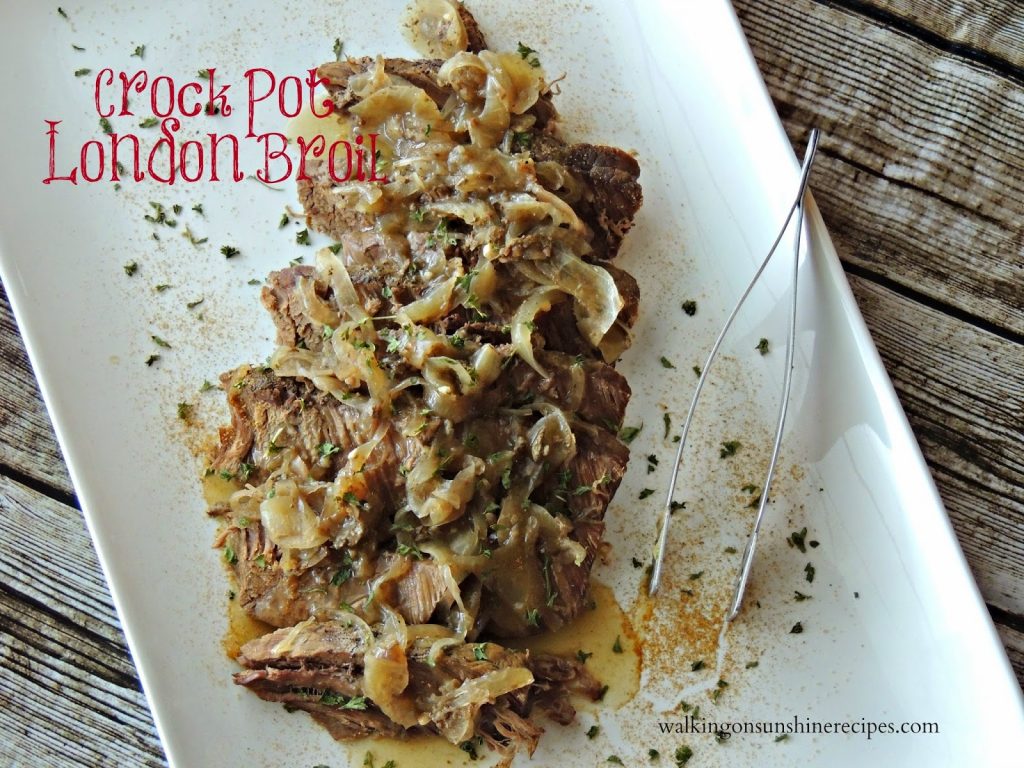 If you follow me on my Walking on Sunshine Recipes Facebook Page, then you'll know I am a huge fan of grilled steak. Love it, love it, love it. Only I'm a little picky and only want to eat steak that is tender and cuts like "butter."
I've tried London broils before on the grill and they always come out tough. So for the most part when we grill, it's with a more expensive cut of steak and it's not that often.
Back in the fall, London broil was on sale at our local grocery store. I purchased a package and placed it in the freezer only to find it the other day. There is no way I can get to my grill with all the snow we have here and I really didn't want to put it in the oven to make the meat even tougher.
So I pulled out my crock pot and slowly cooked it all day. The result…a tender piece of meat that made a fabulous meal.
Crock Pot London Broil
Ingredients:
2 – 3 pound London Broil
3 cups beef broth
1 onion, sliced
1 Tbs. chopped garlic
salt and pepper
1 Tbs. cornstarch mixed with 2 Tbs. cold water
Directions:
Add a few tablespoons oil to a large skillet and brown the London broil on both sides; seasoning with salt and pepper.
Place the London broil in the crock pot, followed by the onions, garlic and beef broth.
Cook on high for 4 hours or low for six hours.
Remove the meat from the crock pot when it is tender.
Add the cornstarch mixture to the crock pot and continue to cook for another 15 to 20 minutes or until the broth thickens.
Carve the London broil and serve with the gravy.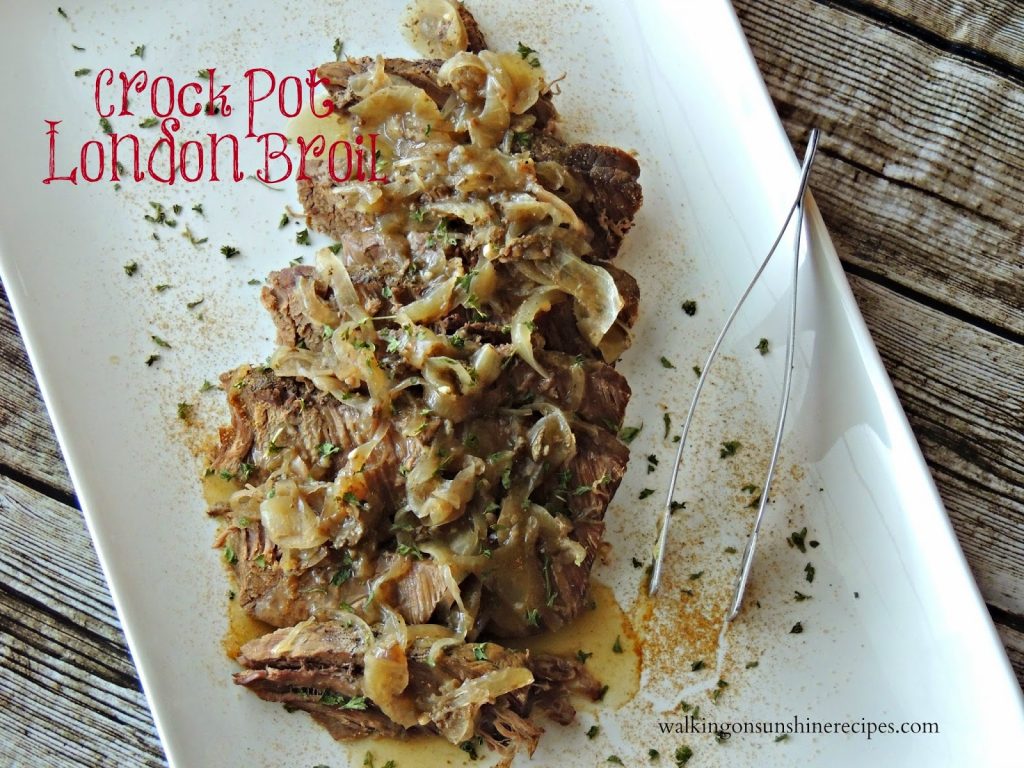 The meat was very tender and the gravy was perfect.

I served homemade
mac and cheese
on the side with steamed green beans.