Preparing a weekly meal plan and dinner for two doesn't have to be boring! With a little imagination, you can whip up all sorts of delicious recipes that will leave your taste buds tingling.
With a little trial and error, you're sure to come up with some fantastic dinner recipes that you'll both love.
There's some adjusting to do with downsizing the portions and the amount of food to prepare for dinner every night...but it can be done! Follow along below for all my tips and a few yummy recipes made just for two!
Check out the other Weekly Meal Plans available for you!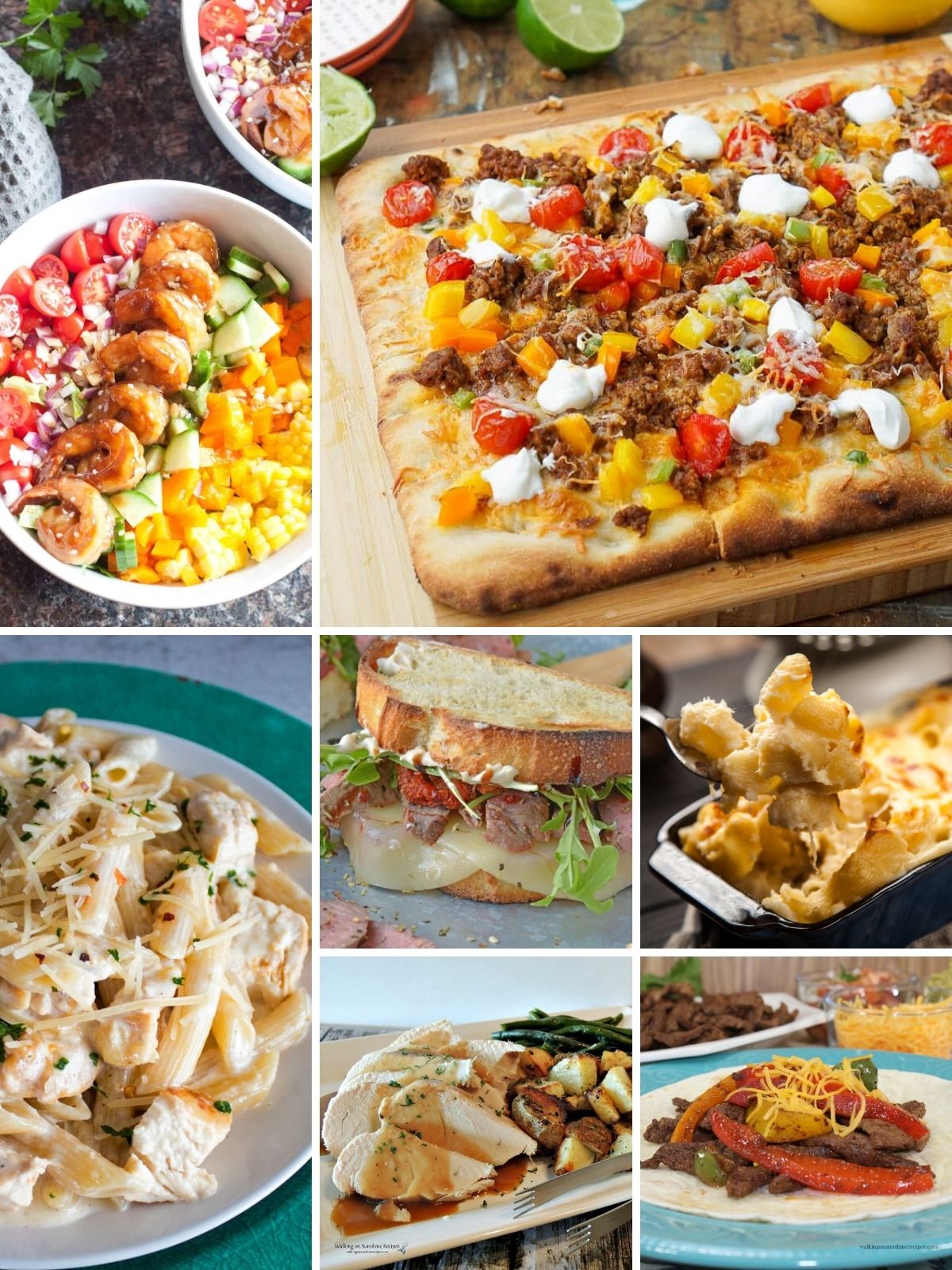 No more cooking for a crowd now that the kids are all grown up and out of the house? You may be surprised to find that preparing dinner for two can be just as fun - not to mention delicious!
With a little creativity, you can whip up all sorts of tasty dinner recipes that will leave your taste buds wanting more. So go ahead and get creative in the kitchen - cooking for two can be just as fun (and delicious) as cooking for a crowd. Who knows, you might even discover a new favorite recipe in the process!
Make sure you check out 10 Essentials Pantry Items and  Freezer Meal Planning Tips to further help you customize your family's dinner.
Table of Contents
How to plan weekly meals for two
When it comes to planning a dinner menu for two, there are a few ways to save money without sacrificing taste or quality. One way is to focus on seasonal produce.
In-season fruits and vegetables are typically cheaper than those that are out of season. Another way to save money is to choose recipes that use similar ingredients. For example, a recipe that calls for chicken, carrots, and potatoes can be paired with a salad that uses leftover carrots and potatoes.
Finally, leftovers can be repurposed into a new meal, such as an omelette or soup. By following these tips, it is possible to create a delicious and budget-friendly dinner menu for two.
Easy Family Meal PlannerClick HERE for More Information
How to plan a dinner menu
You don't need to spend a lot of money to enjoy a delicious, home-cooked meal. With a little planning, you can whip up something special for you and your special someone without breaking the bank. Here's how:
Shop smart. Take advantage of sales and specials at your local grocery store. Plan your meals around what's on sale that week.
Get creative with leftovers. That extra chicken breast from last night's dinner can be used in a delicious stir-fry or thrown into a hearty soup. Don't let anything go to waste!
Make it ahead. If you have some time on the weekend, prep a few meals that you can easily reheat during the week. This will save you time and hassle during busy weeknights.
Stick to simple recipes. There's no need to get fancy when cooking at home. Simple ingredients often make for the most flavorful dishes.
Use your slow cooker or Instant Pot. These kitchen appliances are amazing for making quick and easy meals with minimal effort. Let them do all the work while you relax!
With these tips, you'll be able to enjoy delicious, home-cooked meals without spending a fortune. So get in the kitchen and start cooking up something special tonight!
Become a Member!
If you're looking for more detailed meal plans for TWO PEOPLE that include grocery lists, you're going to love Eat at Home Menu Plans for TWO. The Eat at Home Menu Planning does all the work for you. For only a few dollars per week and you get four different menu plans for every week.
Save 25% off any plan with the code WOS25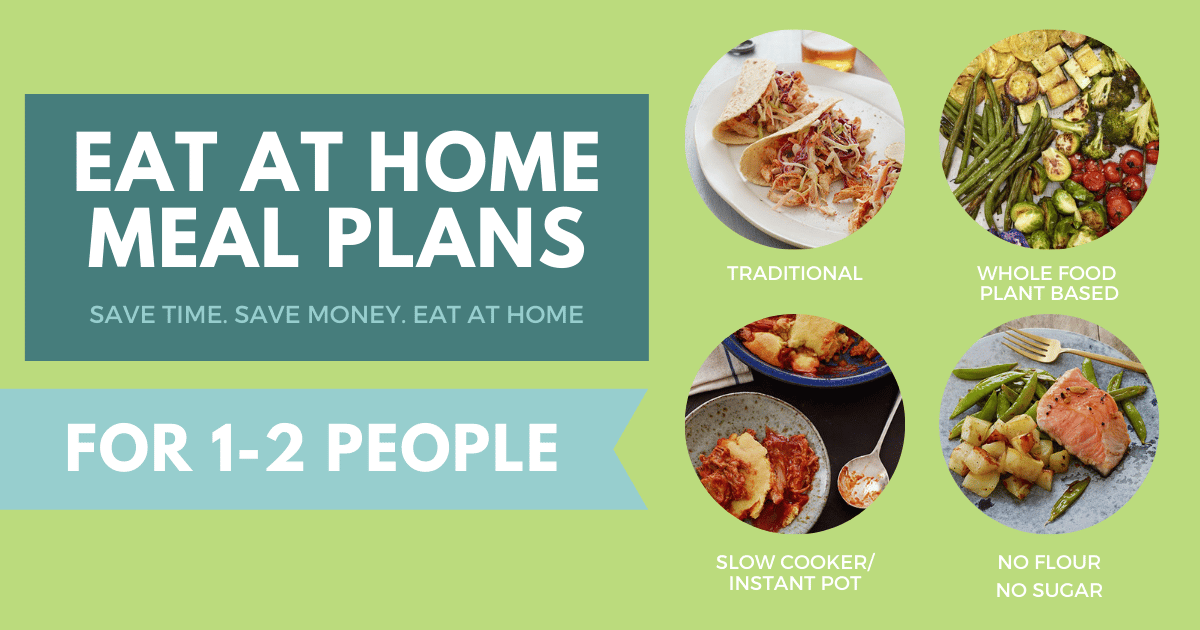 More Information
More Information
More Information
More Information
More Information
More Information
More Information
Weekly Meal Plan Recipe Collection
Dinner for Two - Weekly Meal Plan