Crock Pot Roast Turkey will give you the most tender and moist turkey every time!  Beat the heat and make a turkey breast in your crock pot! Your family will love this easy recipe and you'll love that the kitchen stays cool while you cook TURKEY.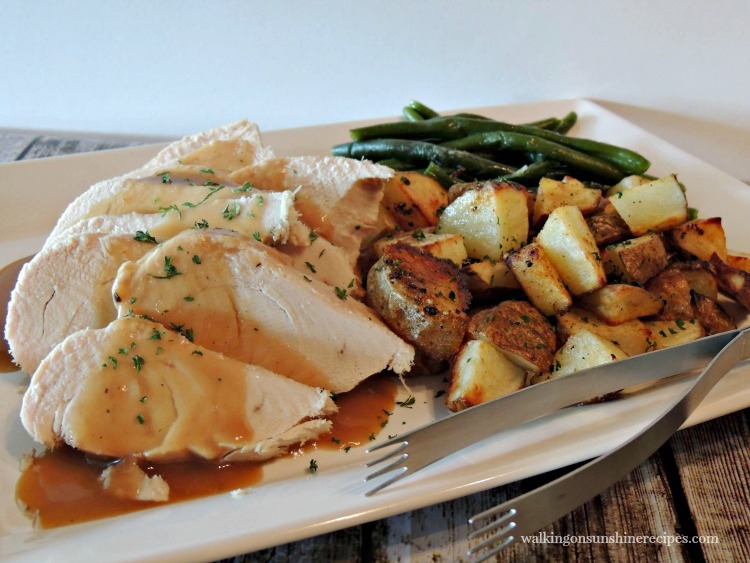 Crock Pot Roast Turkey
This is the perfect recipe to make when you want turkey for dinner but it's the middle of summer or you need extra white meat on Thanksgiving for your family.  Grab your crock pot and check out this recipe for Crock Pot Roast Turkey. 
It's the perfect recipe to use for Thanksgiving Day when you want extra white meat to serve but there's no room in the oven because of the big 25 pound turkey you're currently roasting.
But seriously, who doesn't love roast turkey with gravy?  Only some days it's just too hot to have the oven on to roast a turkey. As was the case last week when my Colonel came home for a few days.
I had this turkey breast in our freezer that I had planned on making for dinner his first night home, only it was HOT that day and our A/C unit decided NOT to work.
So instead of having the oven on all afternoon I pulled out my crock pot and put the turkey breast in and a few hours later, the most delicious moist roast turkey breast was ready for our dinner.
How to Make Crock Pot Roast Turkey
Here is our turkey breast all cooked and ready for me to slice.  Do you see that broth in the bowl? That is from the turkey cooking in the crock pot.
I add no water at all to the crock pot while the turkey breast is cooking.  I use this broth to make the most delicious gravy to serve along with the turkey breast.
This recipe will not give you a traditional roasted turkey with crispy skin.  But it will give you probably one of the most tender turkey breasts you've ever tasted.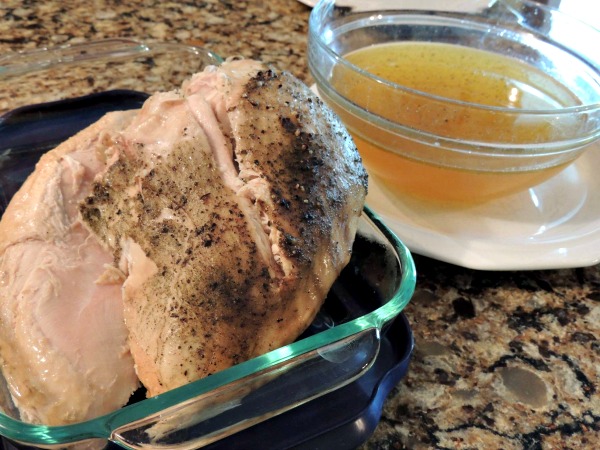 How to Make Homemade Gravy
If you would like detailed directions on making gravy, please go HERE to read my post on pot roast. I always make gravy this way and the gravy always comes out delicious without any lumps…I promise.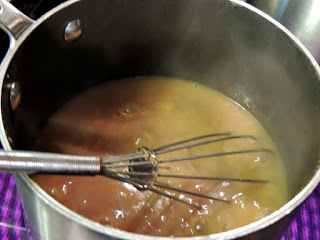 I chose to serve this turkey breast with roasted potatoes and steamed green beans.  It was an amazing dinner to serve on a very hot summer day.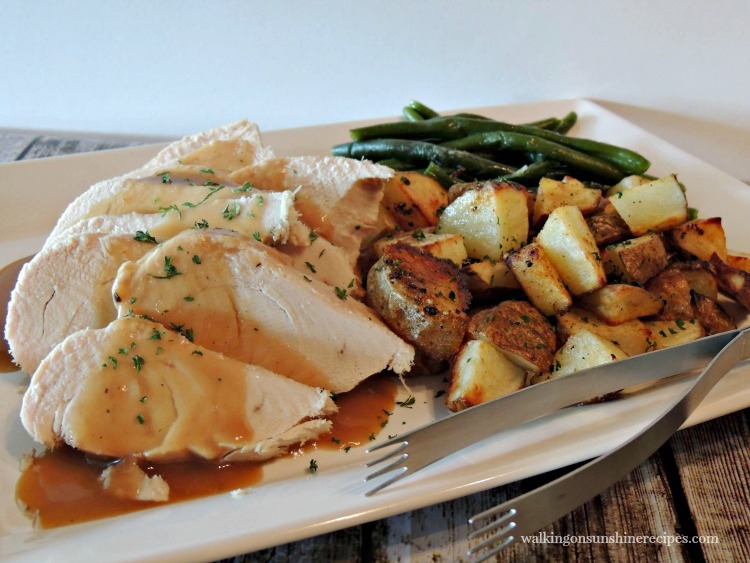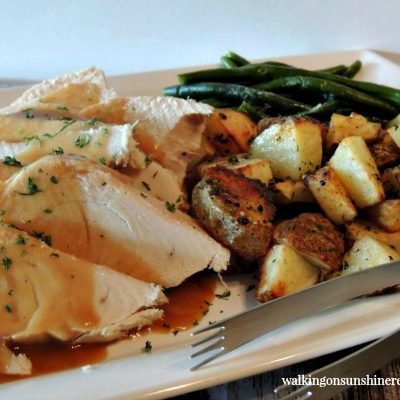 Crock Pot Turkey Breast
An easy recipe for turkey breast that cooks in your crock pot. The perfect recipe to use for Thanksgiving when you need extra white meat but don't have room in your oven with the turkey cooking.
Ingredients
One Turkey Breast

2

Tablespoons

Softened Butter

salt

pepper, season salt (or YOUR favorite seasonings)
Instructions
Spread the softened butter all over the outside of the turkey breast.

Sprinkle with salt, pepper and the season salt.

Place in the crock pot and cook on low 6 to 8 hours or on high 4 to 6 hours.

Check with an meat thermometer to make sure it reaches an internal temperature of 165 degrees.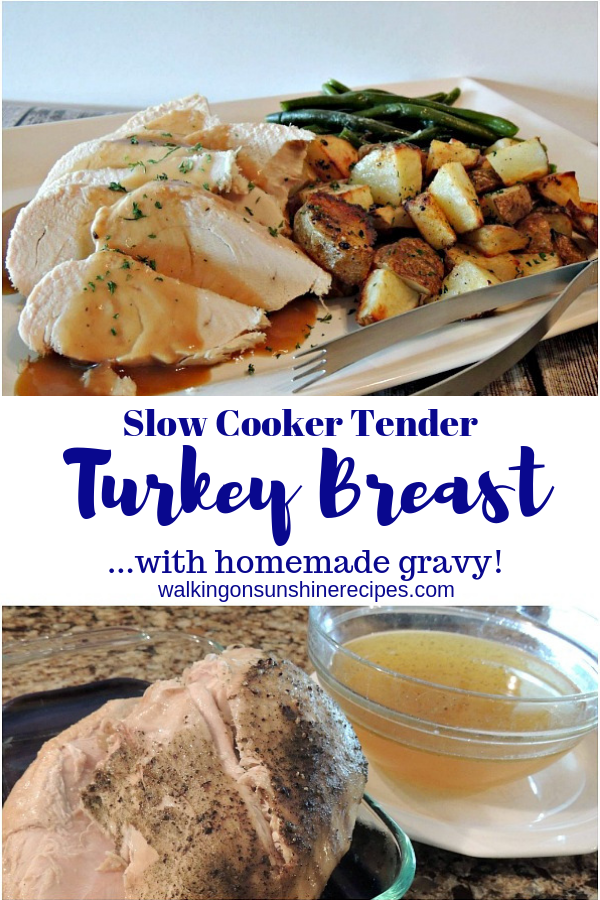 Bacon Wrapped BBQ Chicken also made in the crock pot.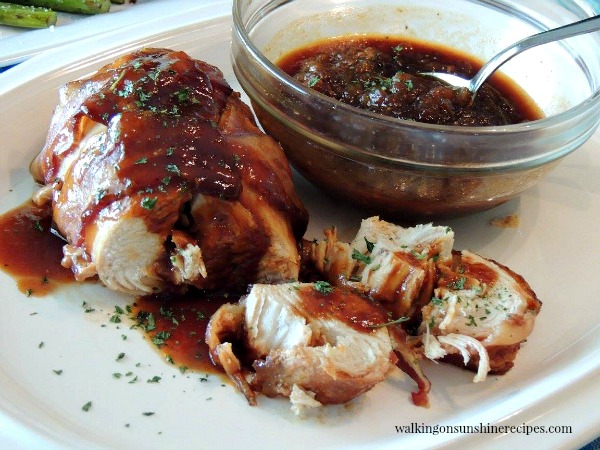 More Information
More Information
More Information
More Information
More Information