Looking for some easy pumpkin recipes that don't require a lot of effort? Look no further! This collection of 15 pumpkin recipes are perfect for Fall gatherings with friends or for a lazy weekend around the firepit with just your family.
From pumpkin cakes and pies to quick and easy trifles, we've got you covered. Check out my list of more Easy Pumpkin Desserts for even more pumpkin flavored recipes.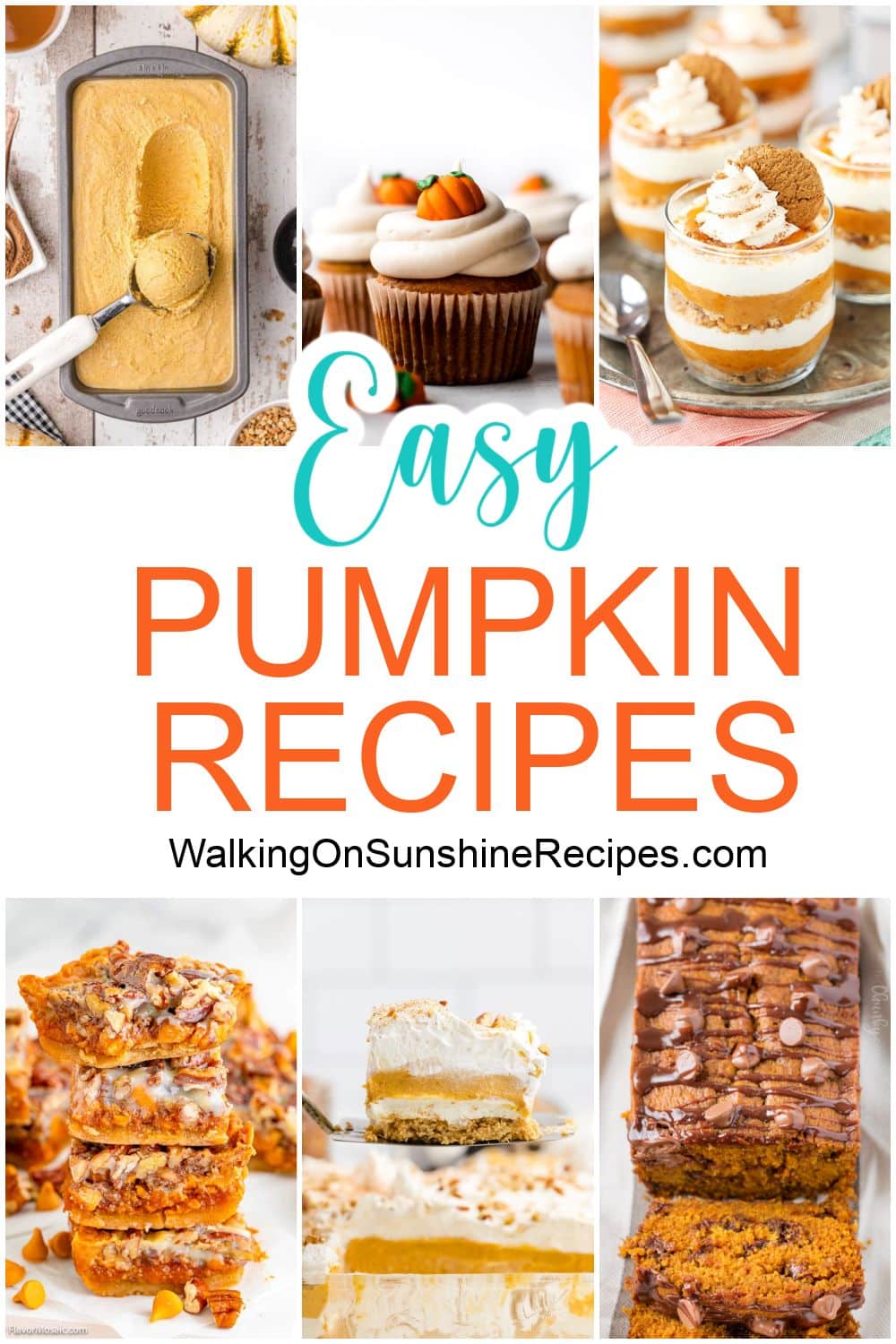 Looking for more Easy Pumpkin Recipes? Try my Pumpkin Pie Treats, Pumpkin Spice Pull Apart Bread or my Mini Pumpkin Bundt Cakes that includes a video showing you how easy they are to prepare.
Table of Contents
What are the most popular desserts made from pumpkins?
While pumpkins are most commonly associated with Halloween, these vibrant orange fruits are used in a variety of seasonal dishes, from savory soups to sweet desserts.
When it comes to sweets, pumpkin pie is the most obvious choice, but there are many other delicious options made with this fall favorite. For example, pumpkin cheesecake is a rich and creamy alternative to traditional cheesecake, while pumpkin spice cookies are a delicious twist on a classic recipe.
If you're looking for something truly unique, you might even try pumpkin ice cream or pumpkin-flavored chocolate. No matter what your taste, there's sure to be a pumpkin dessert that will make your mouth water.
What can I make out of a pumpkin?
Fall is the perfect time to get creative with pumpkin recipes. While pumpkin pie is a classic fall dessert, there are plenty of savory dishes that can be made with this versatile ingredient.
Pumpkin soup is a warm and hearty option for cool autumn evenings. For a more unusual twist, try adding somepureed pumpkin to your next batch of chili. The sweetness of the pumpkin will complement the spice of the chili nicely.
If you're looking for a side dish, roasted pumpkin wedges make a great addition to any fall meal. And for a truly unique experience, try using hollowed-out pumpkins as bowls for your next salad or grain bowl.
Whatever dishes you choose to make, savory or sweet, pumpkins are sure to add some fall flavor to your table.
What flavor goes well with pumpkin?
One of the most classic flavor combinations for pumpkin desserts is pumpkin and spice. This combination is achieved by adding spices like cinnamon, nutmeg, and cloves to pumpkin puree.
The result is a warm and fragrant flavor that is perfect for the fall season. Another popular option is to pair pumpkin with creamy flavors like vanilla or caramel. This combination helps to soften the sometimes earthy taste of pumpkin, resulting in a rich and decadent dessert.
For a truly unique twist, try pairing pumpkin with chocolate. The bold flavor of chocolate can help to enhance the subtle sweetness of pumpkin, creating a delicious and unexpected flavor combination.
Helpful Kitchen Tools
This post contains affiliate links. That means that if you make a purchase after clicking on a link I may earn a small commission at no extra cost to you. For more information, click here.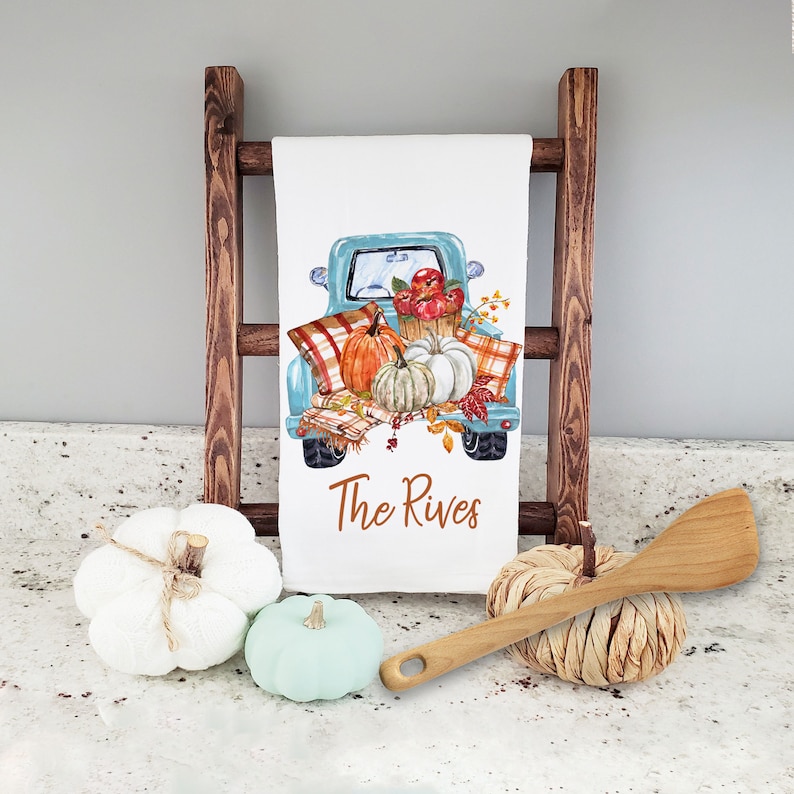 Kitchen Hand TowelMore Information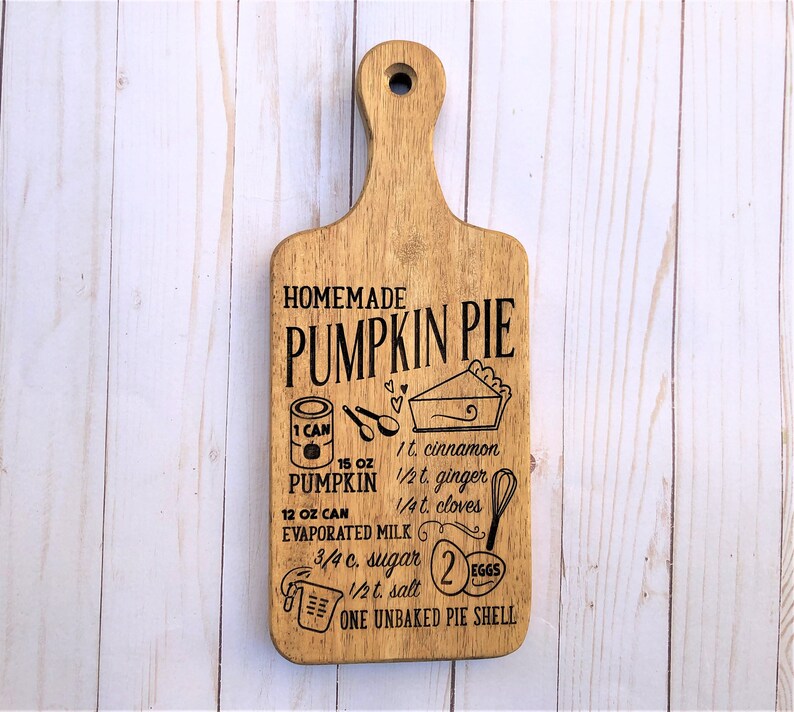 Handmade Cutting BoardMore Information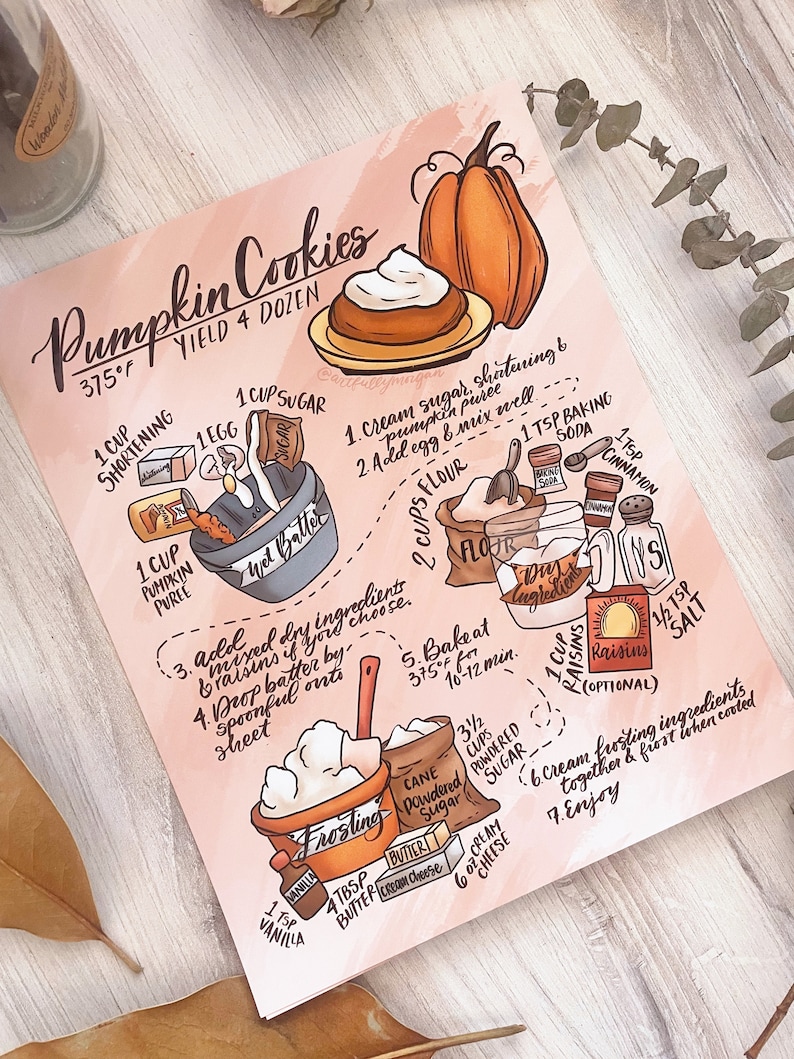 Pumpkin PrintableMore Information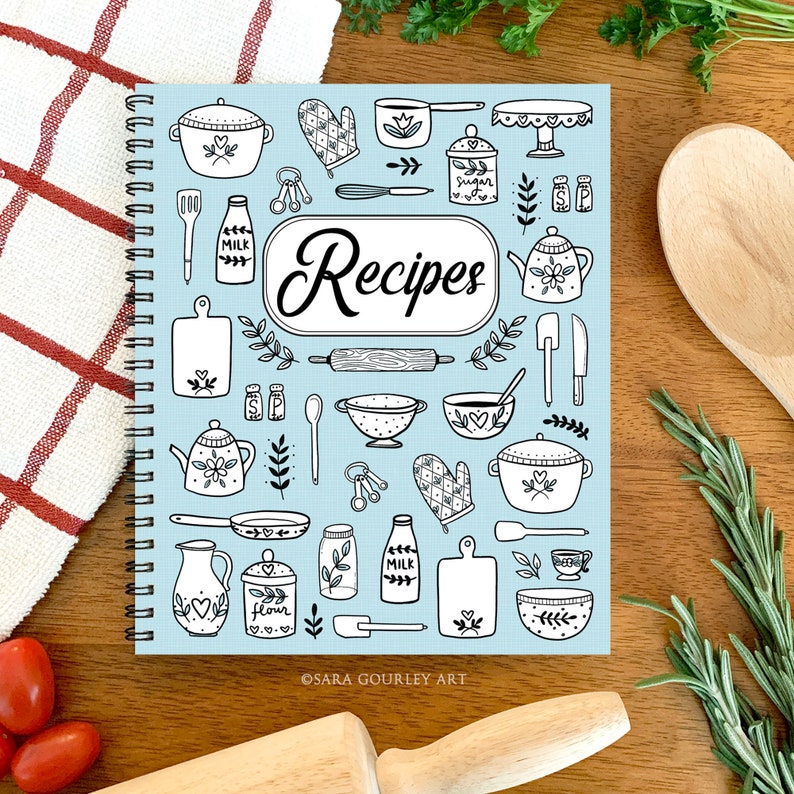 Recipe JournalMore Information
⭐Before You Begin! If you make this recipe, please leave a review and star rating. This helps my business thrive and continue providing FREE recipes.