Looking for a delicious homemade pumpkin pie recipe? Look no further! Our homemade pumpkin pie is made with only the finest ingredients, including a homemade pie dough.
This makes for a truly special treat that your family and friends will love. Best of all, this recipe is easy to follow, with only 6 ingredients!
The rich and flavorful filling is perfect for any fall gathering, and the beautiful presentation will make this pie the star of the show. This recipe will have your guests raving!
Check out all the other easy pumpkin dessert ideas for even more delicious recipes.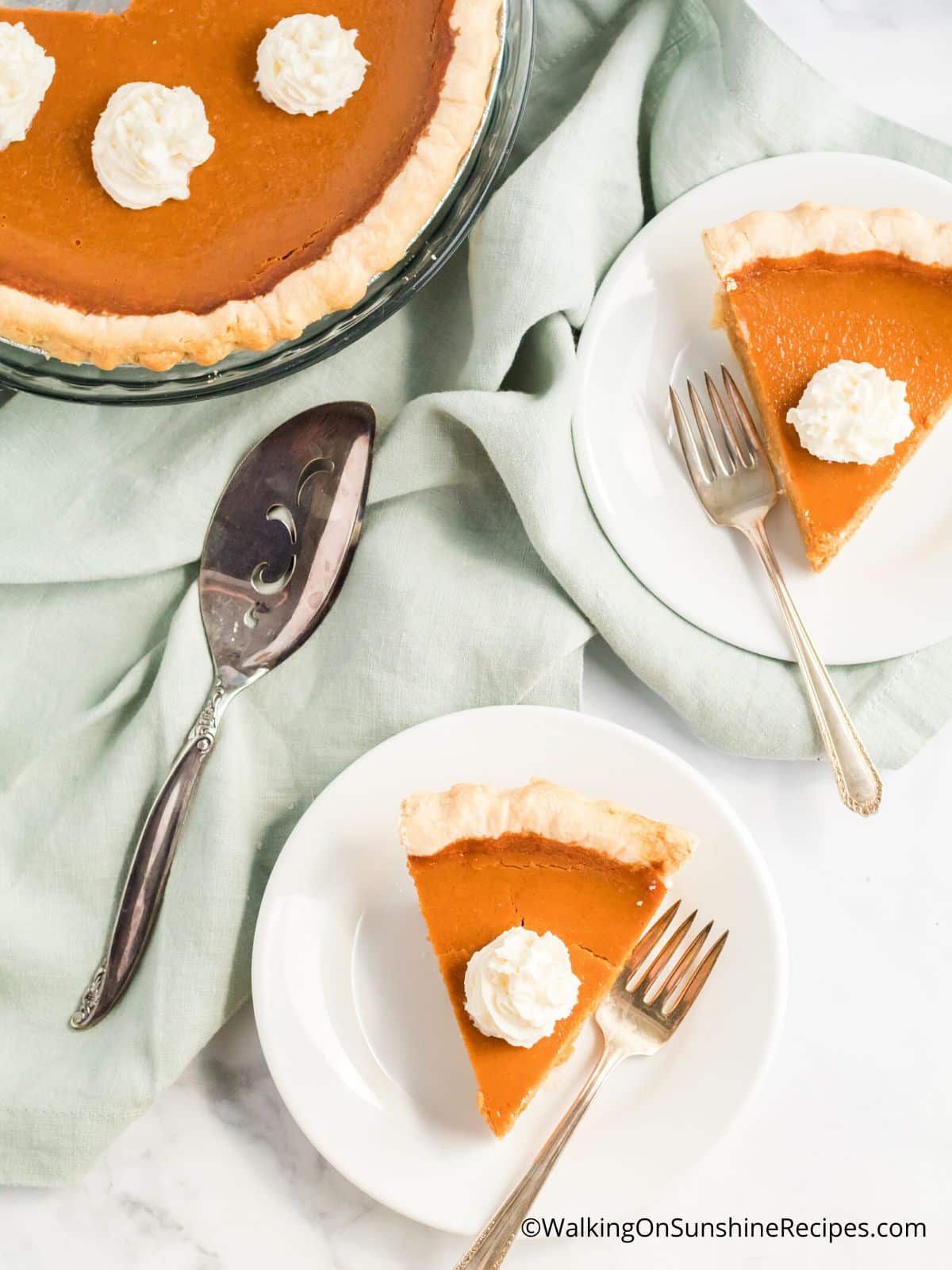 When it comes to celebrating Thanksgiving, you need to serve the best pumpkin pie from scratch recipe you can find and this is it!
I will admit that this pumpkin pie recipe is not entirely from scratch...meaning I don't use a real pumpkin from the garden to make the base.
That being said, I believe the secret to making pumpkin pie from scratch is in the kind of canned pumpkin you use. You never want to use the canned pumpkin that already has spices in it or is labeled "pumpkin pie filling."
This recipe delivers all the classic flavors of pumpkin pie, from the rich and creamy filling to the flaky and buttery crust. Best of all, it's surprisingly easy to make.
Table of Contents
Looking for more fall-inspired easy desserts? Try my Pumpkin Spice Cookie Cups, Mini Pumpkin Bundt Cakes or my Pumpkin Dump Cake
💭Libby's pumpkin pie recipe
The recipe I'm sharing with you today is the recipe my mother has been making for years. It comes out perfect and delicious every single time.
The recipe is from the back of a can of Libby's 100% Pure Pumpkin. However, you don't add the spices that are listed in the directions. Instead, add 2 to 3 teaspoons of Pumpkin Pie Spice. Sometimes I add a whole tablespoon.
The result is a rich, creamy pie with just enough pumpkin spice that everyone will love!
💭Pumpkin pie recipe from scratch
Making a homemade pumpkin pie from scratch may seem like a daunting task, but with a little planning and attention to detail, it is actually quite easy. The most important part of the process is choosing the right pumpkin.
Look for a small to medium-sized pumpkin that is heavy for its size and has deep, rich color. Once you have your pumpkin, start by cutting it in half and scooping out the seeds and guts. (Save the seeds to roast later!)
Then, cut the pumpkin into small pieces and place them in a large pot with enough water to cover them. Bring the water to a boil and let the pumpkin cook until it is very soft. Once the pumpkin is cooked, drain it well and mash it with a potato masher or an immersion blender.
Simply combine the cooked pumpkin puree with eggs, milk, sugar, and spices, then pour the mixture into a pre-made or homemade crust. Bake the pie until the filling is set, then let it cool before serving.
💭Best pumpkin pie recipe
For me, the best pumpkin pie recipe uses Libby's Canned Pumpkin Puree. Not Pumpkin Pie Filling or Mix.
Pumpkin puree is just as the can says, it's cooked, pureed pumpkin. Nothing has been added to it. On the other hand pumpkin pie filling is flavored with spices such as cinnamon, clove, allspice and ginger.
There's also sugar added to pumpkin pie filling. It's an easy way to make pumpkin recipes with all the spices and sugar added.
🛒Helpful Kitchen Tools
4 Packs Glass Pie PlatesMore Information
Baocuan 2 Pack Pie Crust Shield Silicone Pie Protectors Adjustable Silicone Pie Crust Shield Fit 8" to 11.4" Diameter Pies RedMore Information
SPHTOEO A set of 4pcs leaf Leaves Set Plunger and CutterMore Information
Abbey Gift (Abbey & CA Gift Orange Ceramic Pumpkin Pie for Two Mini Recipe Plate, 6", MultiMore Information
Main Ingredients Needed
Exact measurements are listed below in the recipe card. Make sure you scroll down to print and save the recipe for later!
1 (9 inch) unbaked pie crust
White sugar
Eggs
1 - 15 ounce can Libby's 100% Pure Pumpkin
Canned evaporated milk
Pumpkin Pie Spice - if you don't have this in your pantry, you can make my easy Homemade Pumpkin Pie Spice Recipe.
Step-by-Step Directions
Step 1 | Prepare the Pie Dough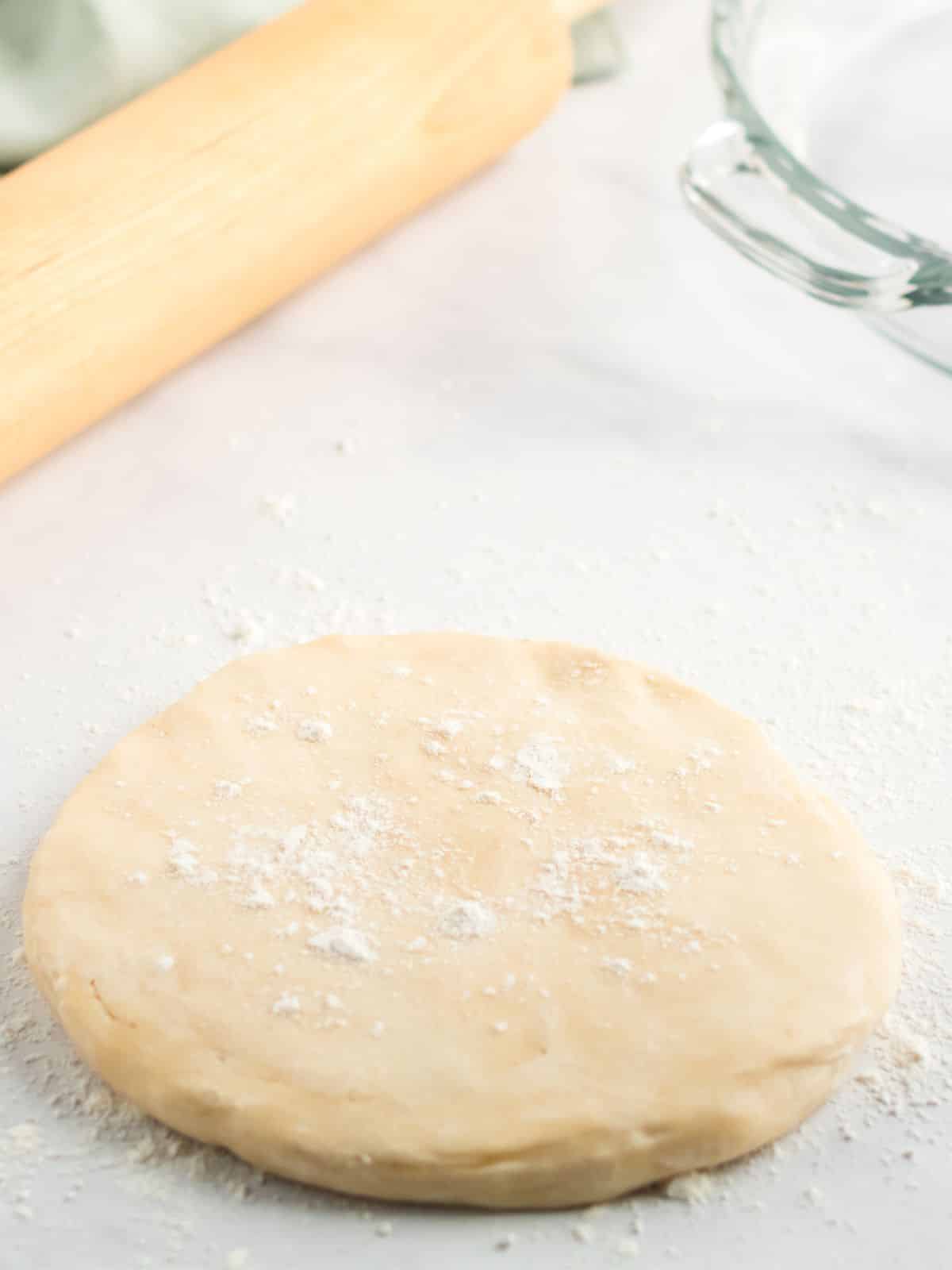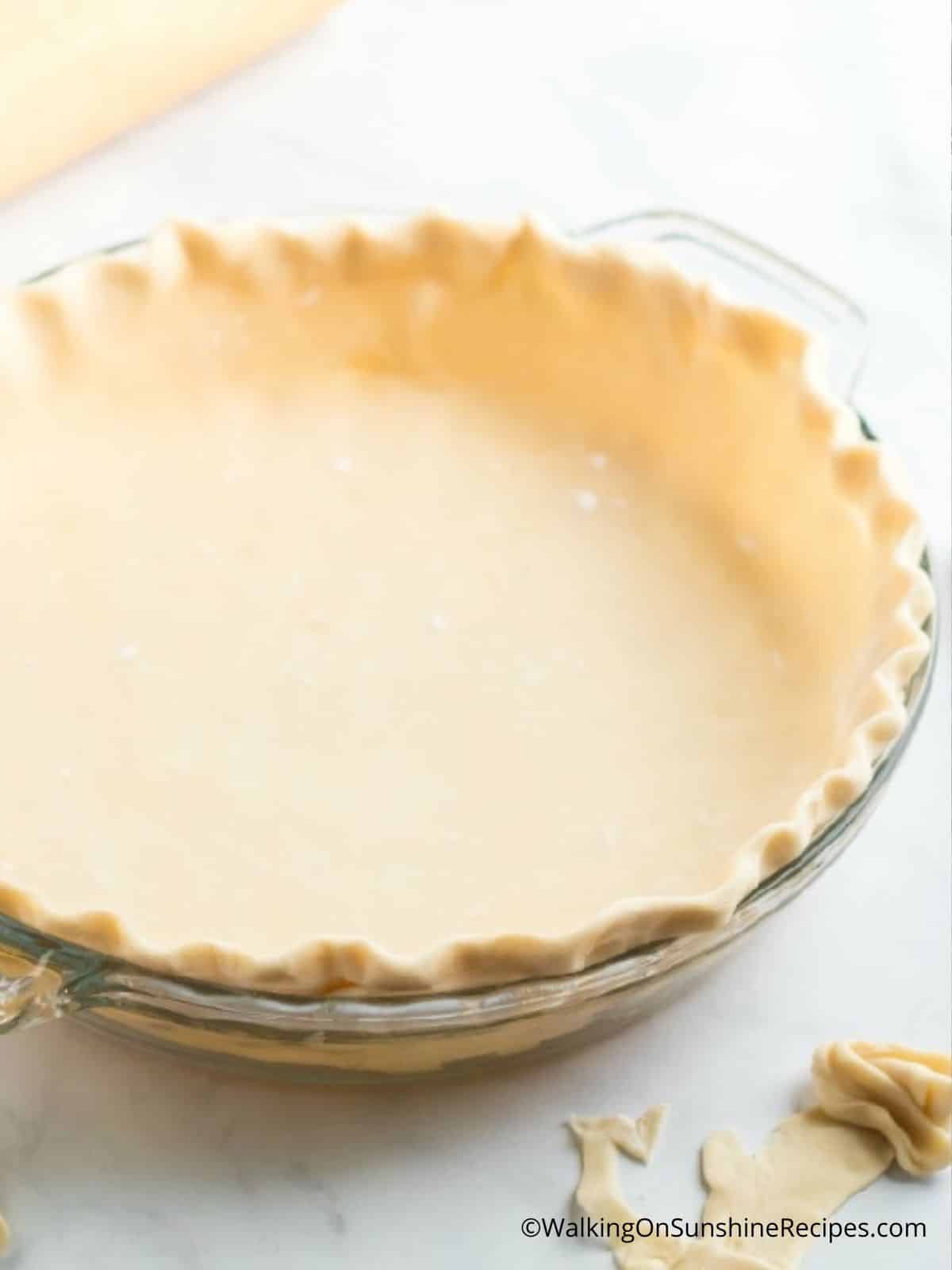 It really does make a difference with this recipe to use a homemade pie crust dough. For full detailed instructions, please see this post on Pie Crust Basics.
Step 2 | Combine the Ingredients
Begin by beating the eggs in a large bowl with an electric mixer.
Next, stir in the pumpkin, sugar and Pumpkin Pie Spice.
Then, gradually add in the evaporated milk.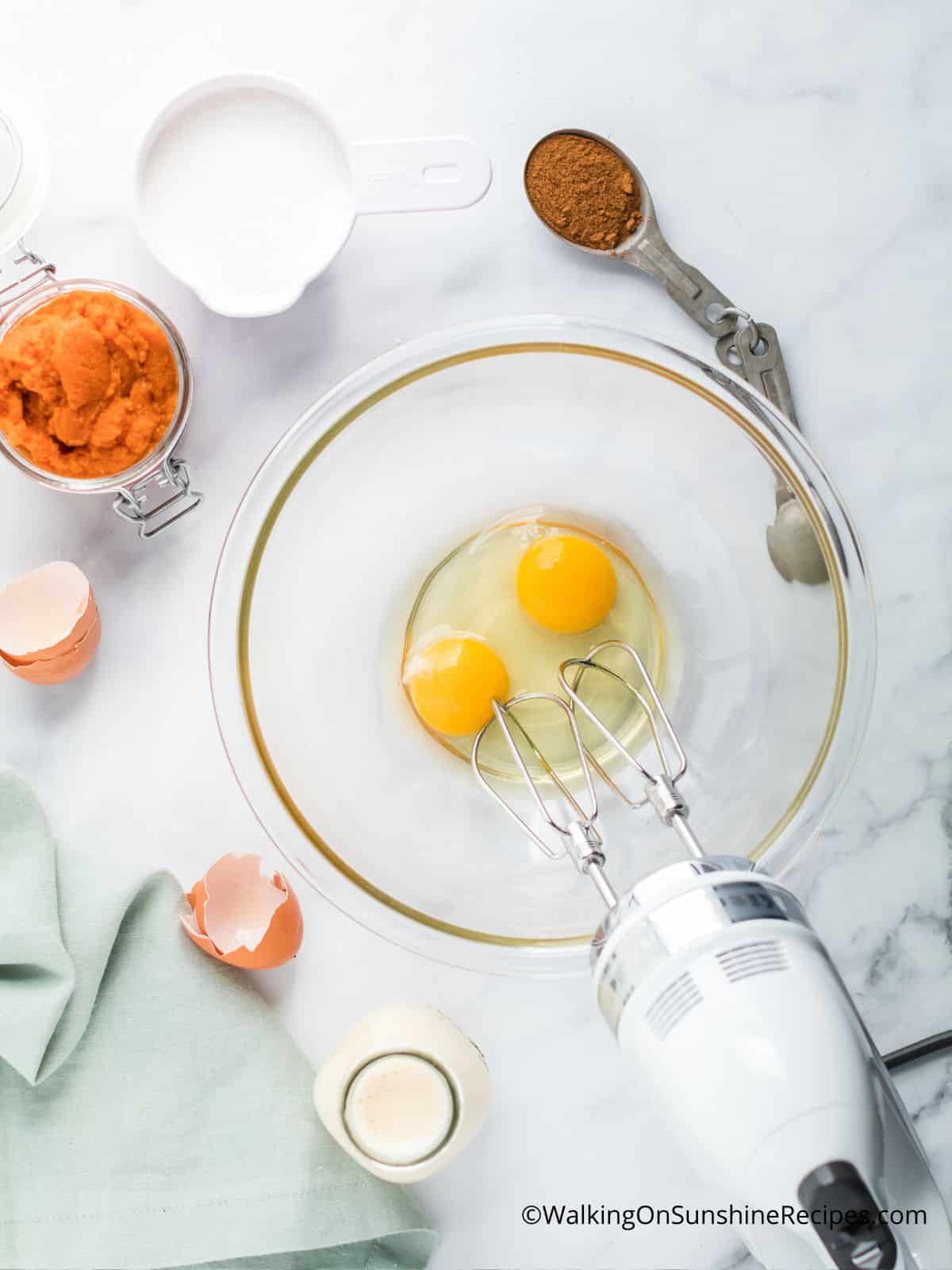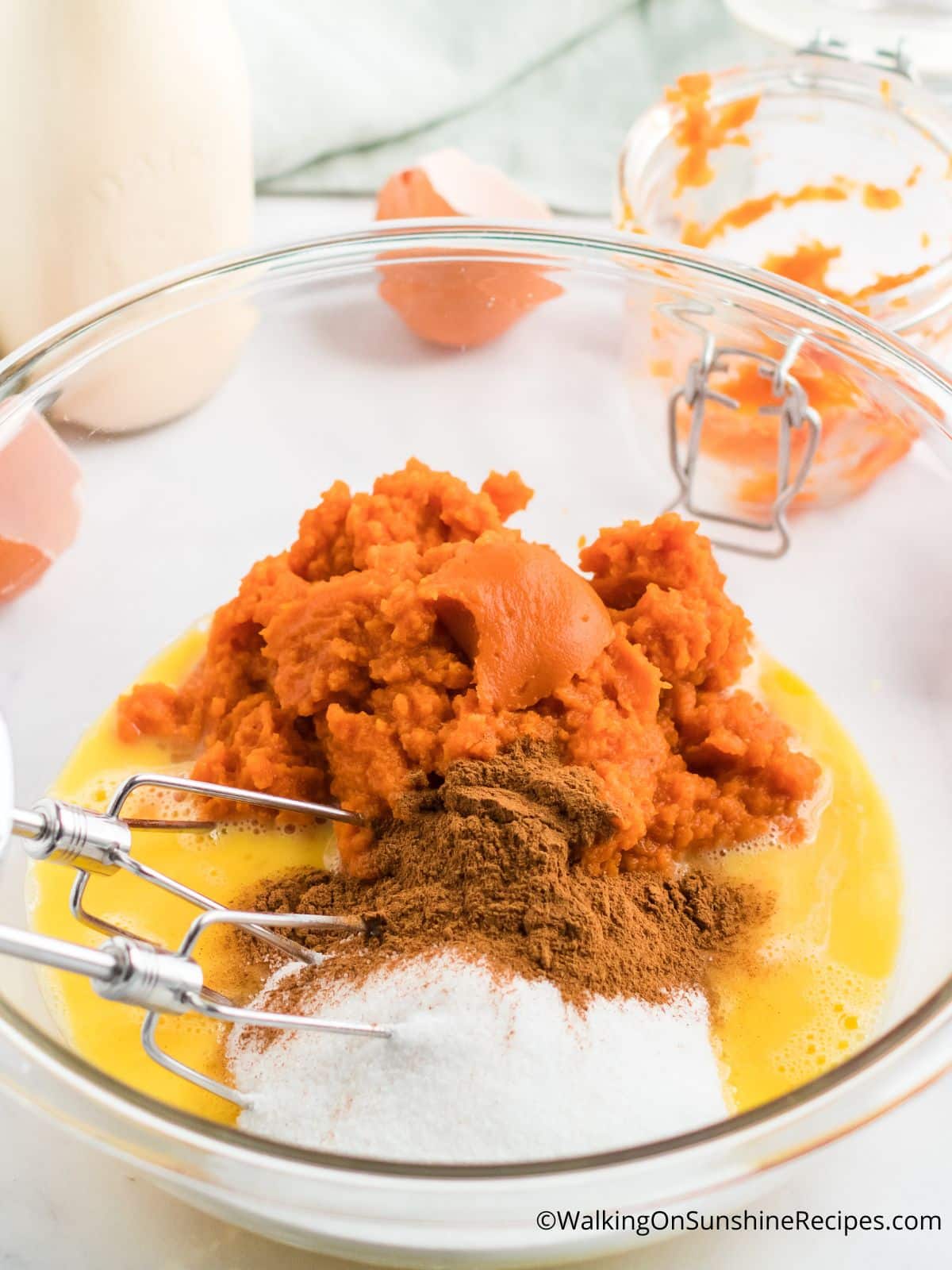 Step 3 | Add the Mixture to Pie Shell
Once the mixture is smooth, pour into prepared pie shell.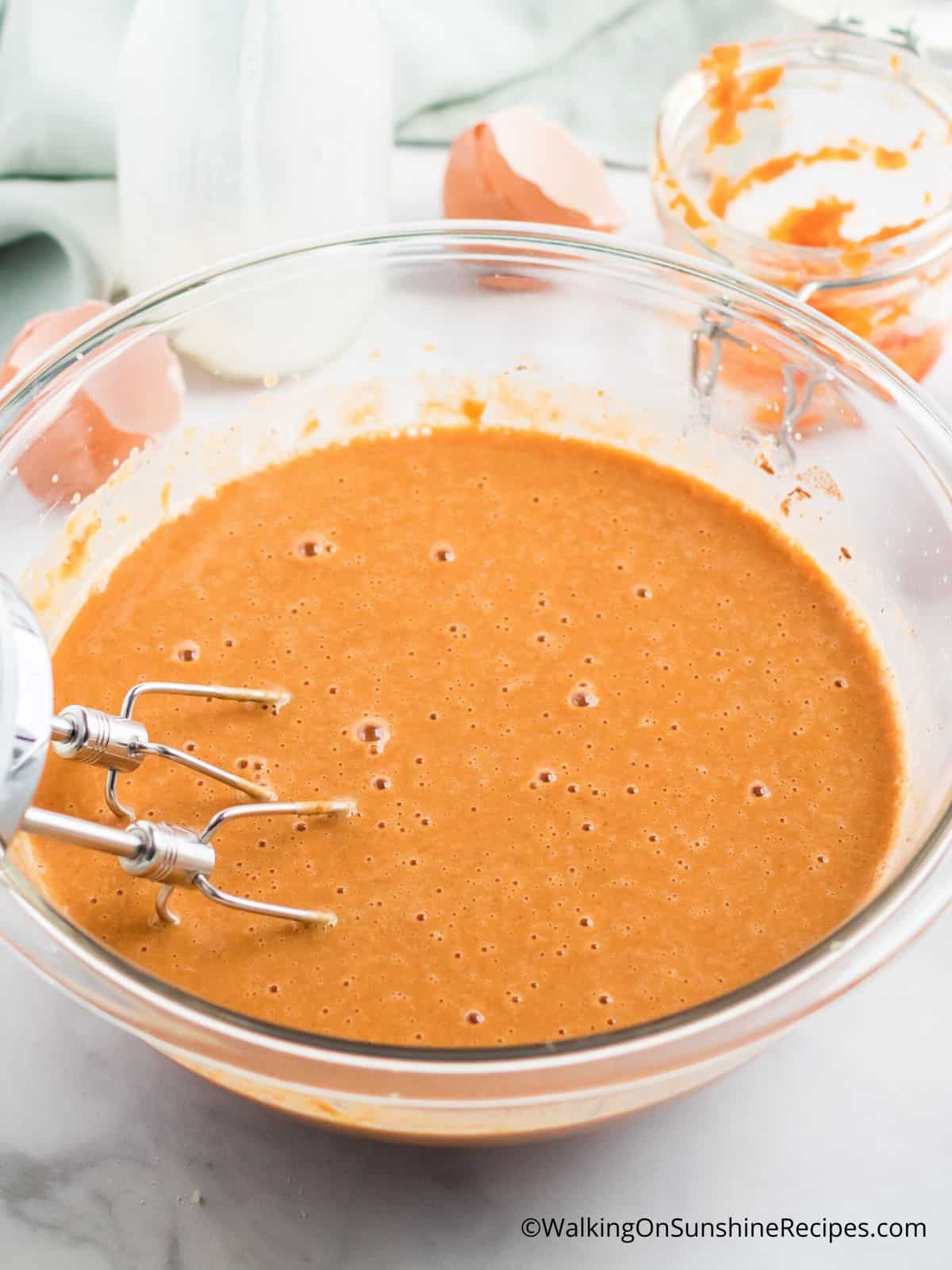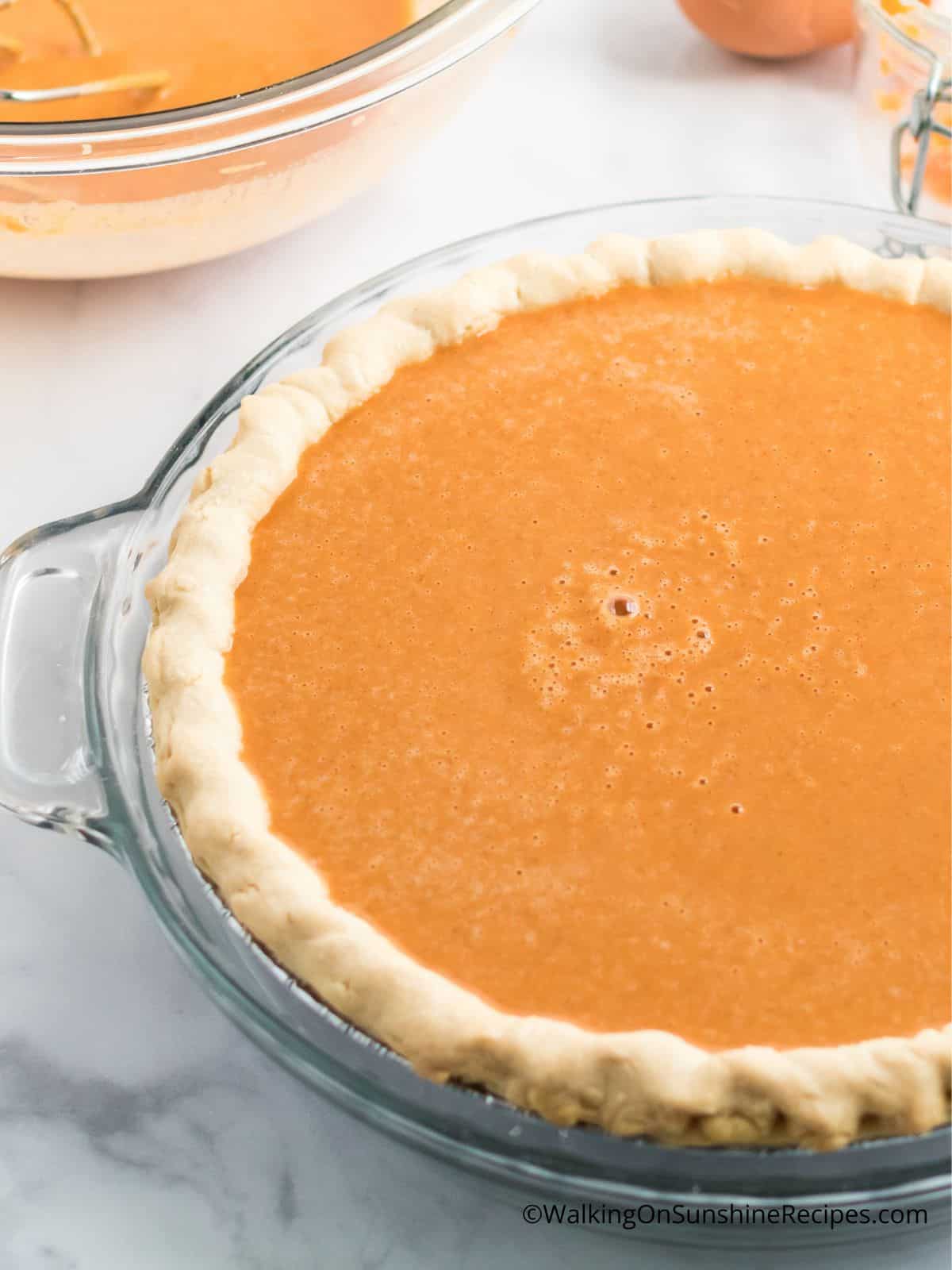 How long to cook pumpkin pie
Bake for 15 minutes in a preheated 425 degree oven.
Then reduce oven temperature to 350 and continue to bake for 40 minutes or until a knife inserted into the center of the pie comes out clean.
Remove from the oven and transfer the pie to a wire rack to cool before serving.
Baking Tip: Be careful not to overbake the pumpkin pie. Overcooking it will cause the filling and surface of the pie to crack. If your pie cracks, don't worry! Simply add homemade whipped cream to the top before bringing the pie to the table to cut for dessert.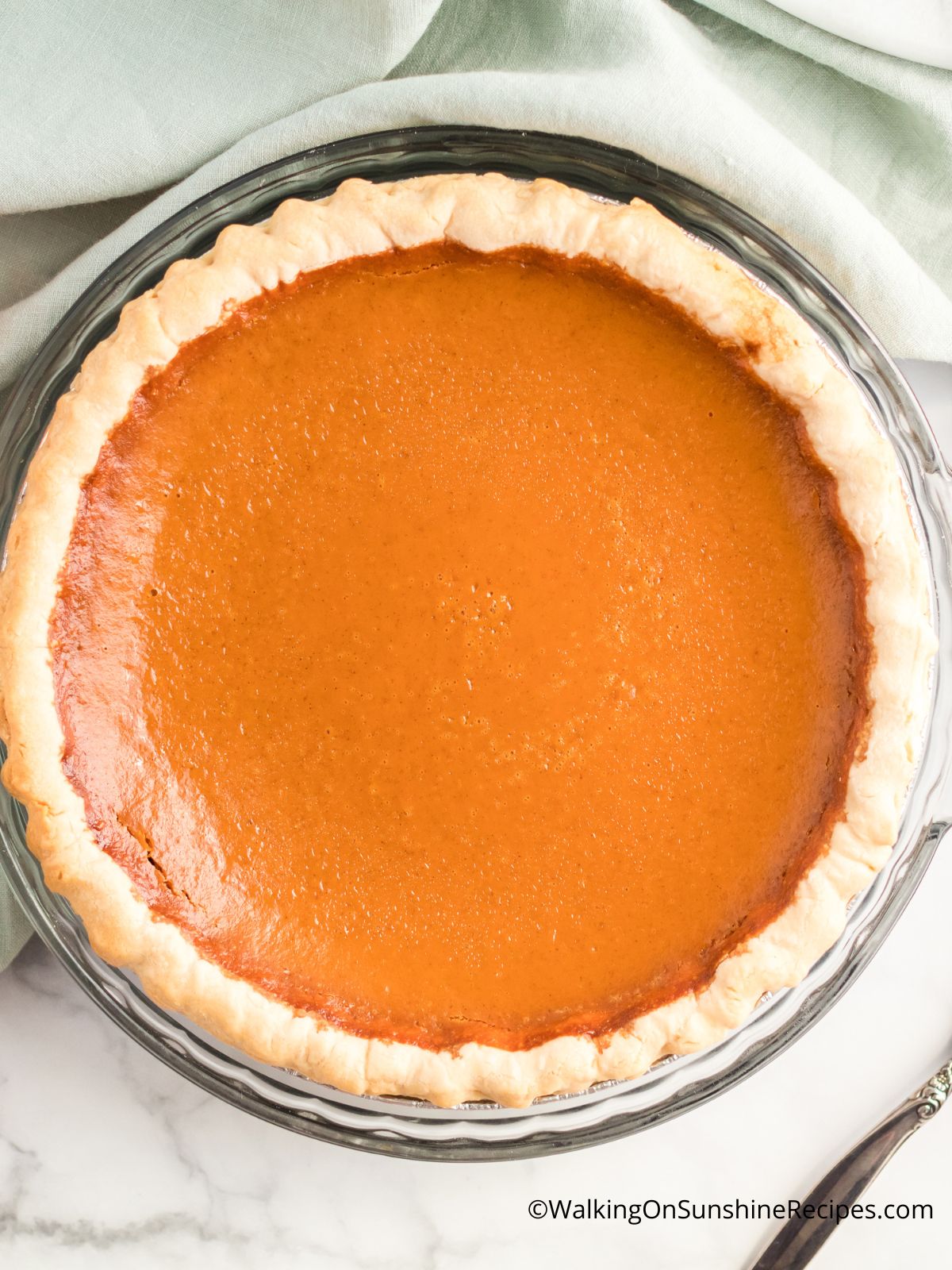 Serving Tips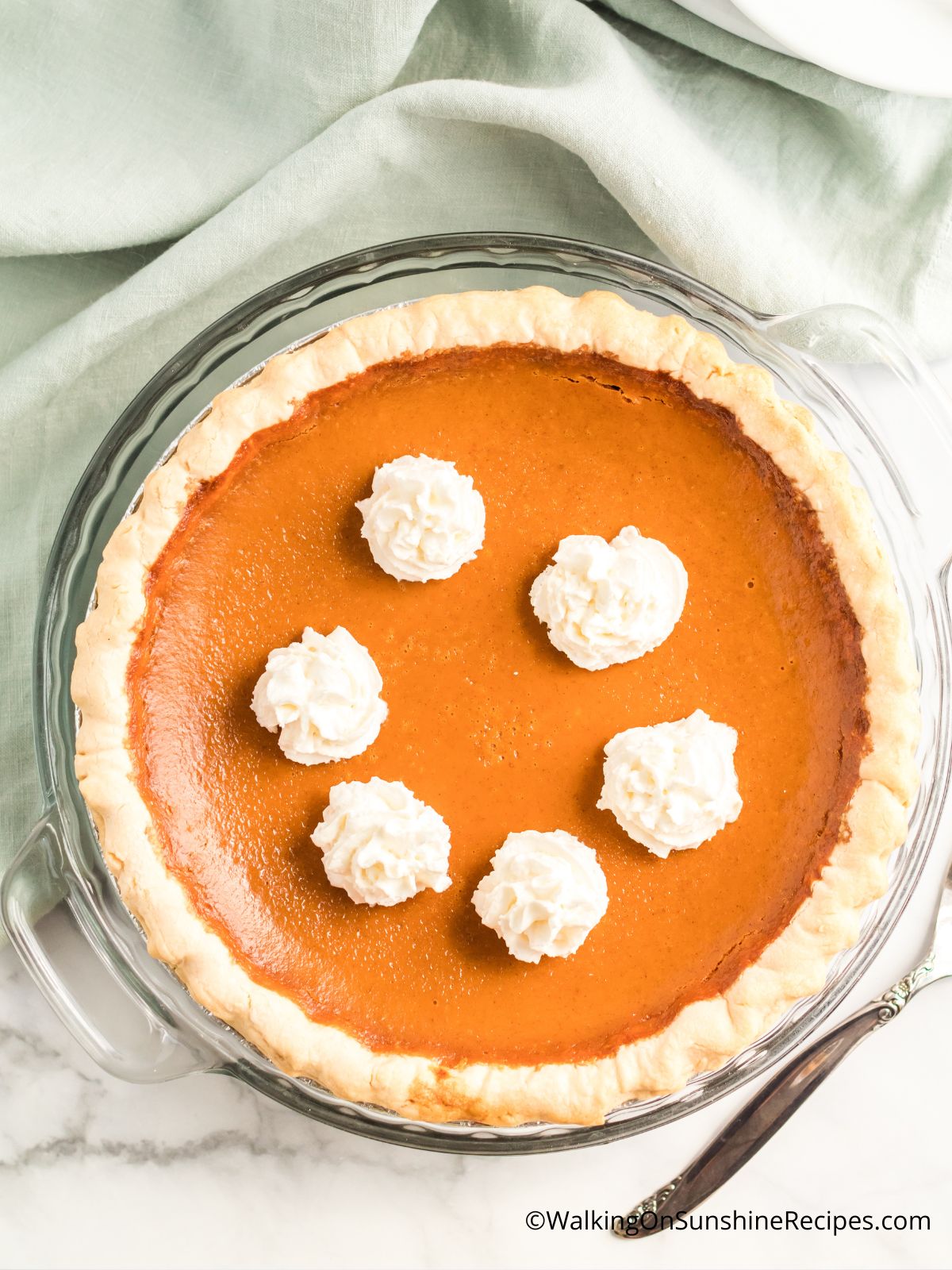 Tried any of my recipes? Let me know in the comments!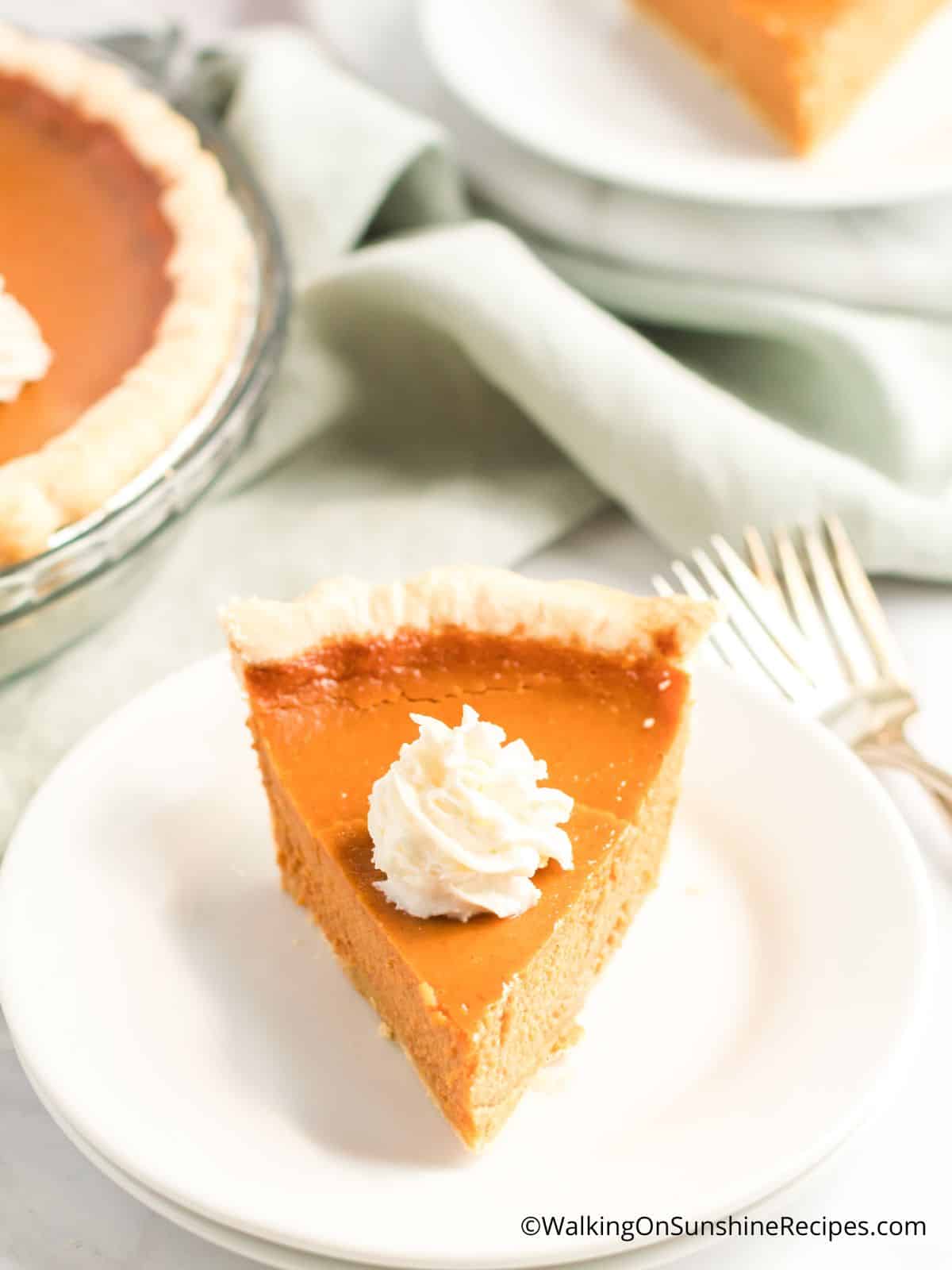 Storing Tips
Homemade Pumpkin Pie can be left at room temperature for at least two hours.
After that, if needs to be refrigerated. It will keep in the refrigerator for 4 days.
Freezing Tips
You can freeze pumpkin pie as well.
Lay the slices of pie out on a baking tray lined with parchment paper.
Then place the baking tray in the freezer to flash freeze for about 30 minutes.
Remove the frozen slices from the tray and store in either an air-tight container or freezer safe plastic bag.
Frozen pumpkin pie will stay fresh for up to 3 months.
Thaw overnight in the refrigerator before serving.
Prep-Ahead Recipe Tip
You can prep this recipe ahead by preparing the pie dough/crust the night before and keep it wrapped in the refrigerator until you're ready to prepare the pie.
The pumpkin pie filling can also be prepared the night before. Cover and refrigerate overnight.
The next morning, you can easily remove both the pie dough and filling from the refrigerator and continue with the recipe.
Recipe FAQ's
How long does a homemade pumpkin pie last?
If stored properly, pumpkin pie will stay fresh for 3-4 days. The key to keeping your pie fresh is to keep it refrigerated. pumpkin pies are best kept in an airtight container or wrapped tightly in plastic wrap. To extend the life of your pie, you can also freeze it. Wrapped tightly in foil or plastic wrap, a pumpkin pie will keep in the freezer for 2-3 months. So whether you're making your pies ahead of time or looking to extend the life of leftovers, proper storage is key to keeping your pumpkin pies fresh and delicious.
What is pumpkin pie filling made of?
Pumpkin pie filling is a blend of cooked, pureed pumpkin or squash, eggs, sweetener, and spices. It is used to fill pies and other pastries. Pumpkin pie filling can be made from fresh pumpkins or squash, or from canned pumpkin or squash puree. The puree is combined with eggs, sweetener, and spices such as cinnamon, nutmeg, and ginger. The mixture is then cooked until thickened and smooth. Pumpkin pie filling can be used to fill pies, tarts, turnovers, and other pastries. It can also be used as a cake or cupcake filling.
📖 Recipe Card
Yield: 8 servings
Pumpkin Pie Recipe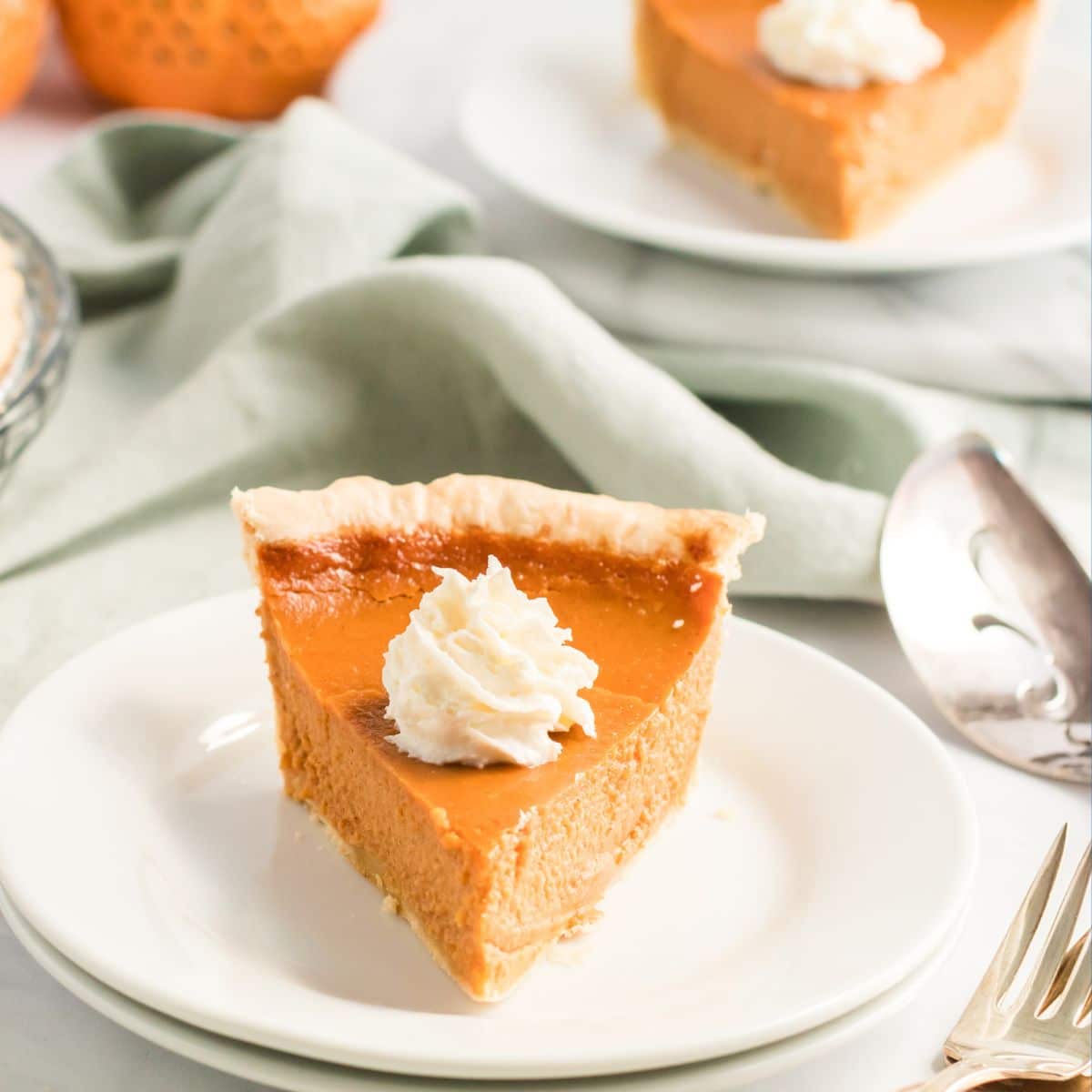 Rich, creamy Pumpkin Pie Recipe with just enough pumpkin spice that everyone will love! Only 6 ingredients!
Ingredients
1 unbaked pie crust/shell
For the Pumpkin Pie Filling
¾ cup white sugar
2 eggs
1 15 ounce can Libby's 100% Pure Pumpkin
1 12 ounce can evaporated milk
2 to 3 teaspoon of Pumpkin Pie Spice
Instructions
Beat eggs in a large bowl with an electric mixer.
Stir in the pumpkin, sugar and Pumpkin Pie Spice.
Gradually add in the evaporated milk.
Pour into pie shell.
Bake for 15 minutes in a preheated 425 degree oven.
Reduce oven temperature to 350 and continue to bake for 40 minutes or until a knife inserted into the center of the pie comes out clean.
Transfer pie to a wire rack to cool before serving.
Notes
For detailed instructions on how to make your own homemade pie dough, please see this post on Pie Crust Basics.
Nutrition Information:
Yield:
8
Serving Size:
1
Amount Per Serving:
Calories:

317
Total Fat:

12g
Saturated Fat:

5g
Trans Fat:

0g
Unsaturated Fat:

6g
Cholesterol:

60mg
Sodium:

186mg
Carbohydrates:

46g
Fiber:

2g
Sugar:

25g
Protein:

7g
The nutrition information is calculated automatically. I cannot guarantee its accuracy. If this data is important to you, please verify with your trusted nutrition calculator.
This blog post has been updated since it first appeared in 2015 with new photos and a new printable recipe card that includes nutritional information. I hope you enjoy the updates as much as I enjoyed working on them!