Looking for an easy and delicious way to make dinner? Look no further than this slow cooker meal plan! Whether you're looking for a hearty beef stew or a light and flavorful chicken dish, we have a recipe that's perfect for you.
If you're cooking for one, two or for a large family, these recipes will help you get the most out of your slow cooker.
And best of all, these recipes are part of a weekly meal plan, so you can relax and enjoy the week knowing everything is already planned out for you. Check out the recipes below and get started cooking!
Check out the other Weekly Meal Plans available for you!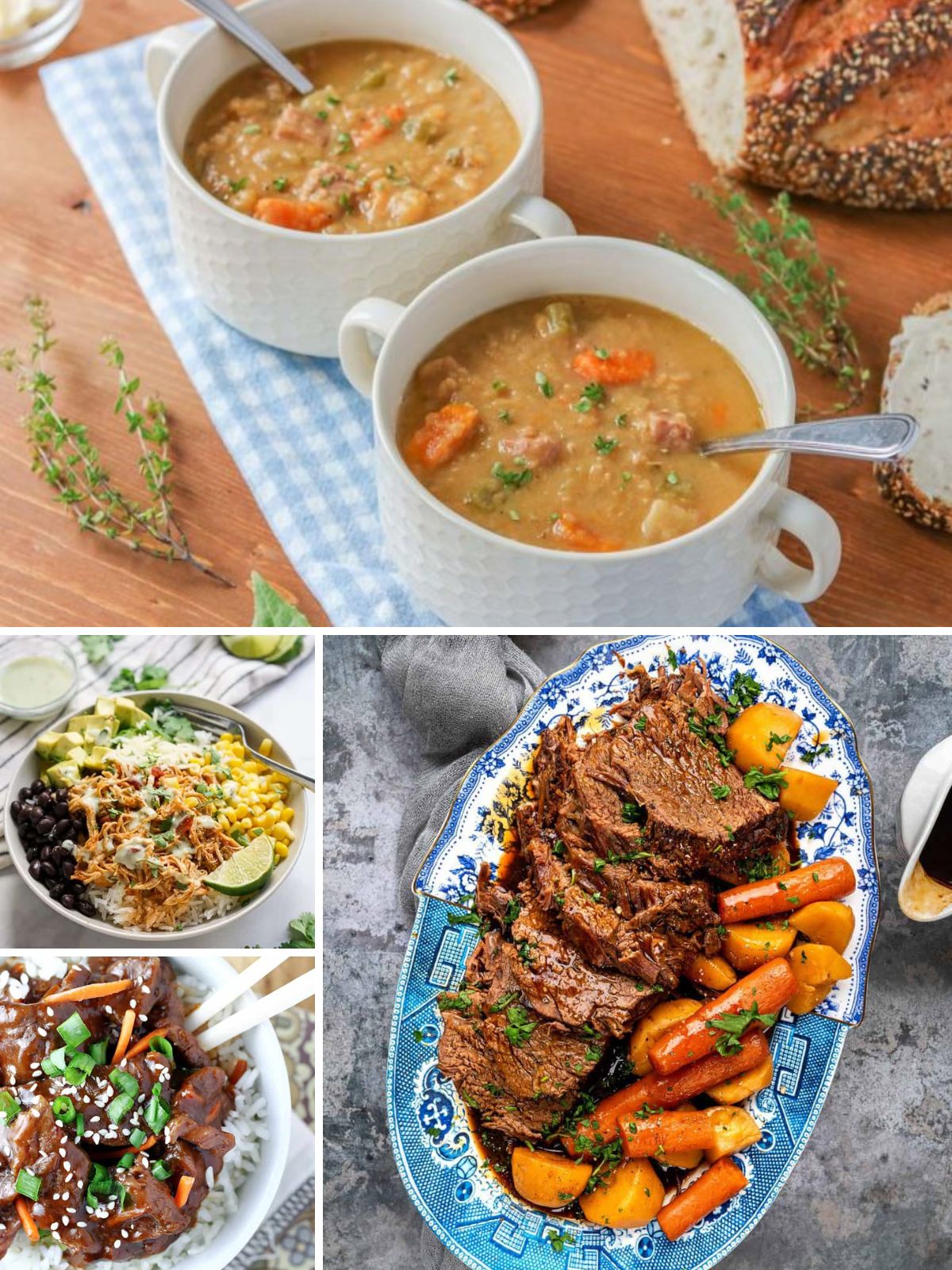 This week's meal plan includes using one of my favorite small kitchen appliances...the slow cooker. I love how easy it is to just set it and forget it, especially on busy weeknights.
Plus, there's nothing better than coming home to a delicious, hot meal that's ready to eat. There's always plenty of leftovers to enjoy them for lunch the next day.
Whether you're looking for a simple weeknight dinner or planning ahead for a busy week, slow cooker recipes are the perfect solution.
Which is why I love planning out what we're going to eat. I love how easy it is to get dinner on the table when we have it planned out ahead of time. No more standing in front of the freezer or refrigerator wondering what to cook for dinner!
Make sure you check out 10 Essentials Pantry Items, Slow Cooker, The Perfect Kitchen Appliance and  Freezer Meal Planning Tips to further help you customize your family's dinner.
Table of Contents
Printable Slow Cooker Recipes
Using your slow cooker is an easy way to get dinner on the table every night for your family. The recipes included in this week's meal plans all have printable recipe cards for you to use in planning out what to prepare and serve your family or yourself for dinner.
Two of my family's favorites, Crock Pot Chili and Corn Potato Chowder are included. What I enjoy most about both of those recipes is they're also very economical which is always a bonus when planning out our weekly menus.
Easy Slow Cooker Meal Prep
One of the best things about slow cooker meals is that they often require very little prep work. Simply toss your ingredients into the pot, set it on low, and let it cook all day.
When dinnertime rolls around, you'll have a delicious, healthy meal with minimal effort. Meal prepping with a slow cooker is a great way to save time and money while still eating nourishing food.
There are a few things to keep in mind when meal prepping with a slow cooker:
First, make sure to choose recipes that can be made in advance. That way, you can simply prepare the ingredients the night before or in the morning, then let the slow cooker do its job.
Second, be sure to properly store any leftovers. Slow cooked food can be particularly susceptible to bacterial growth, so it's important to refrigerate or freeze any extras as soon as possible.
Finally, don't forget to clean your slow cooker after each use. A quick wipe-down will help keep it in good condition and prevent any build-up of food residue.
By following these simple tips, you can make delicious slow cooker meals with ease. So why not give it a try? You may just find that meal prep is easier than you ever thought possible.
Easy Family Meal PlannerClick HERE for More Information
Become a Member!
If you're looking for more detailed meal plans for TWO PEOPLE that include grocery lists, you're going to love Eat at Home Menu Plans for TWO. The Eat at Home Menu Planning does all the work for you. For only a few dollars per week and you get four different menu plans for every week.
Save 25% off any plan with the code WOS25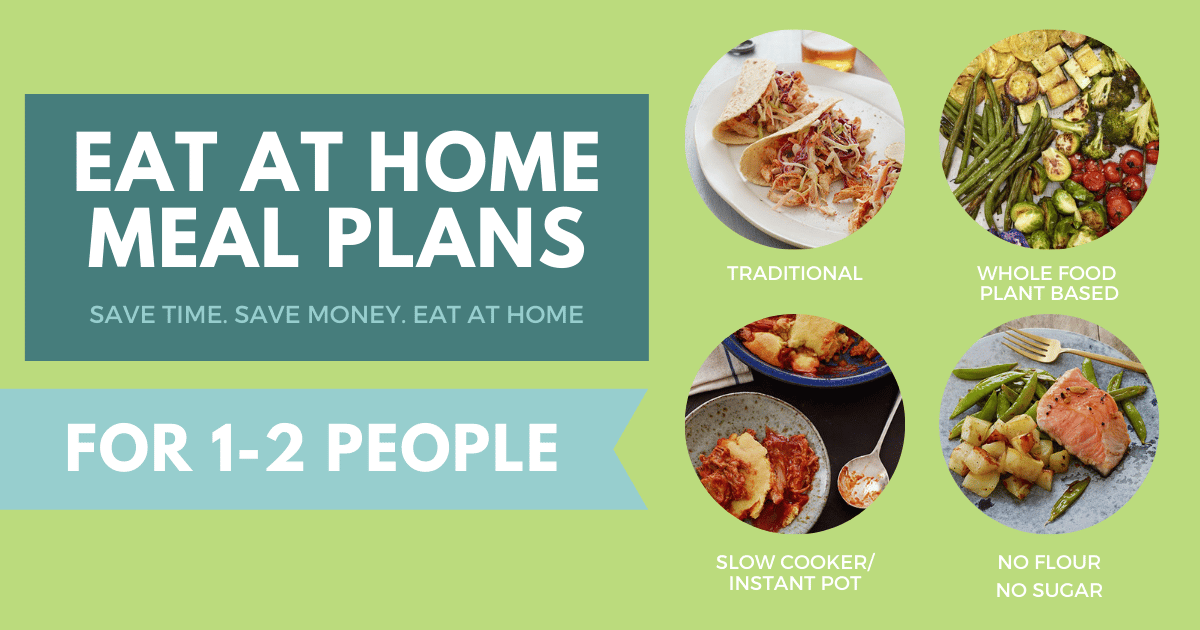 Helpful Kitchen Tools
This post contains affiliate links. As an Amazon Associate, I earn from qualifying purchases. For more information, click here.
More Information
More Information
More Information
More Information
🍽 Weekly Meal Plan Collection
⭐Before You Begin! If you make this recipe, please leave a review and star rating. This helps my business thrive and continue providing FREE recipes.
Weekly Meal Plan - Easy Slow Cooker Recipes
This week I am featuring 5 slow cooker recipes that will help you get dinner on the table pretty quick. All you'll need is a little planning to help you get dinner ready for your family this week.
Check Price
Check Price
Check Price
Check Price
Check Price
Check Price
Check Price
Check Price
Check Price
This recipe has been updated since it first appeared in 2020 with new photos, and information. I hope you enjoy the updates as much as I enjoyed working on them!