Hard Boiled Egg Recipes - now that Easter is over, what do you do with all the leftover colored eggs? You don't want them to go bad and there's only so many egg salad sandwiches you can eat. Let me share with you a few delicious recipes that use hard boiled eggs.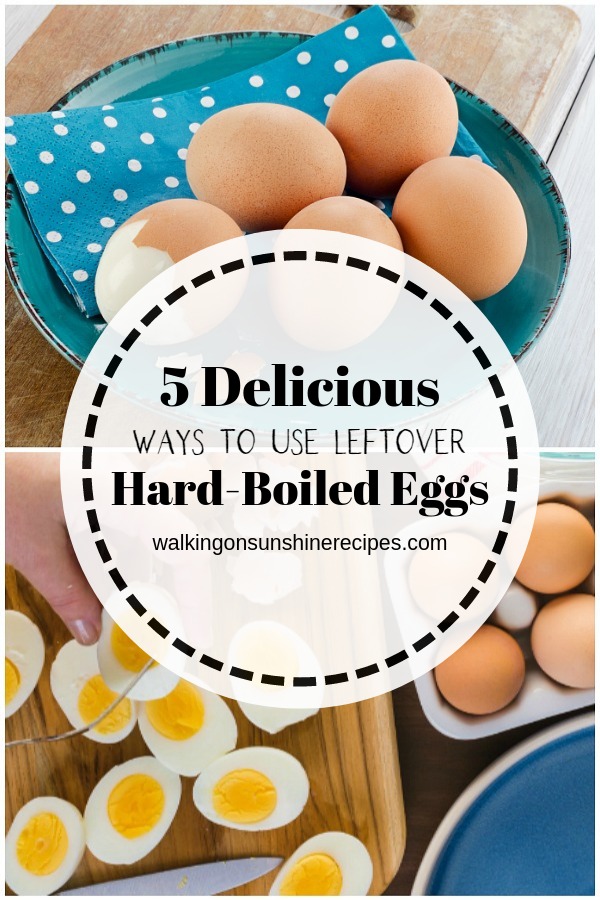 Hard boiled eggs have shown to be the healthiest methods of preparing eggs, as they don't require oil or butter for cooking. Hard boiled eggs are full of vital nutrients, from muscle-building protein to metabolism-boosting B vitamins as well as vitamin D. Eggs are also protein-packed.
One hard boiled egg packs six grams of protein. Eggs are shown to help make you feel full and they also make a healthy snack.
If you're looking for an easy way to make hard boiled eggs, check out my post on Instant Pot Hard Boiled Eggs.
Table of Contents
How Long does a Boiled Egg Last?
Once Easter has come and gone, you may find yourself with a surplus of colored Easter eggs on hand. Yes, they may be pretty, but what on earth do we do them now that Easter is over? But really the more important question you need answers to is how long does a boiled egg last?
Peeled or unpeeled hard-boiled eggs are still safe to eat up to one week after having been cooked.
You might even want to consider writing the date that you boiled the eggs on the bottom of them just be to safe.
Leftover Hard Boiled Eggs Recipes
Deviled Eggs
This is a favorite way use leftover hard boiled eggs because creating deviled eggs is extremely versatile. You can add so many exciting flavors, herbs and even bits of bacon or other meat to the mixture that these eggs go far beyond appetizers or snacks.
Egg Salad
Egg salad is great because you can eat in on a bed of lettuce or as a sandwich. An easy addition to egg salad is to chop a little celery and green olives to throw into the mix. Another healthy addition is to add chopped avocado to the mix and substitute plain yogurt for the mayonnaise.
Salads
Sliced hard boiled eggs can turn a leafy green salad into a protein-packed meal, or be used as a substantial ingredient in other types of salads.
Pizza
Now this is something I've never tried and I have to agree it sounds strange, but given the right ingredients, you can slice or crumble your hard-boiled eggs on top of pizza toppings.
Hack The Classics
Repurpose those hard boiled eggs by substituting them in a classic recipe with one of these two recipes:
Tried any of my recipes? Let me know in the comments!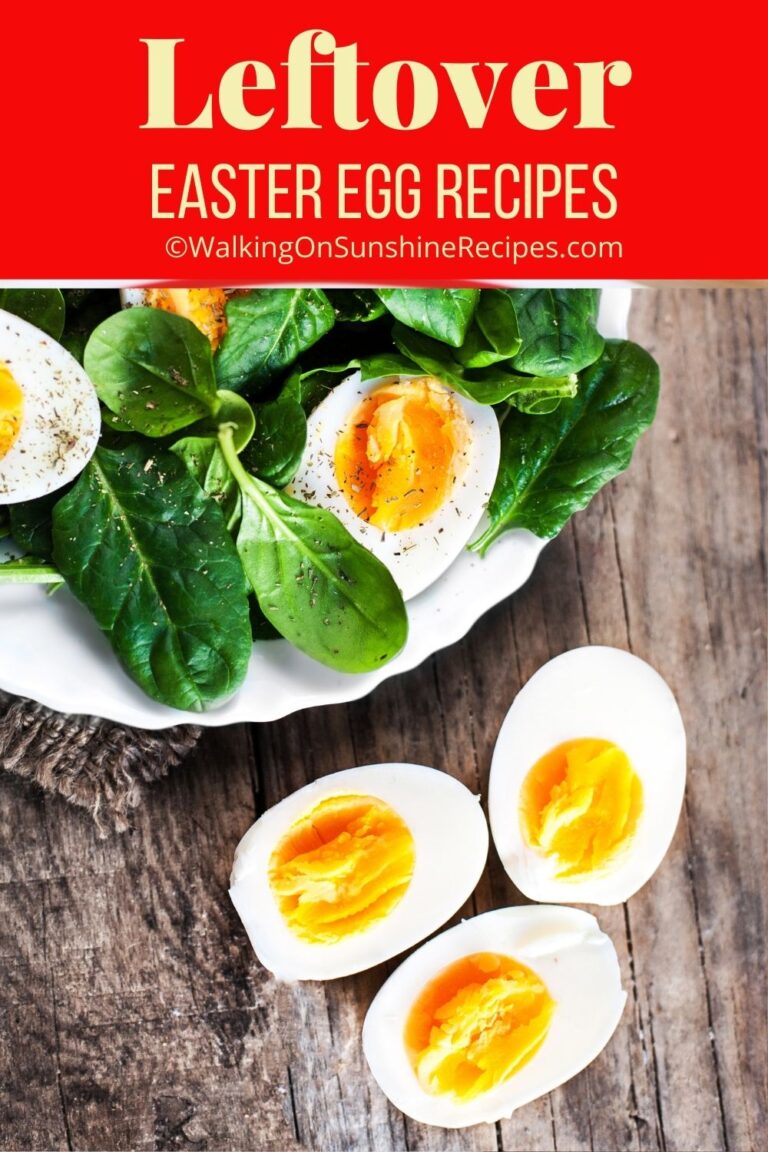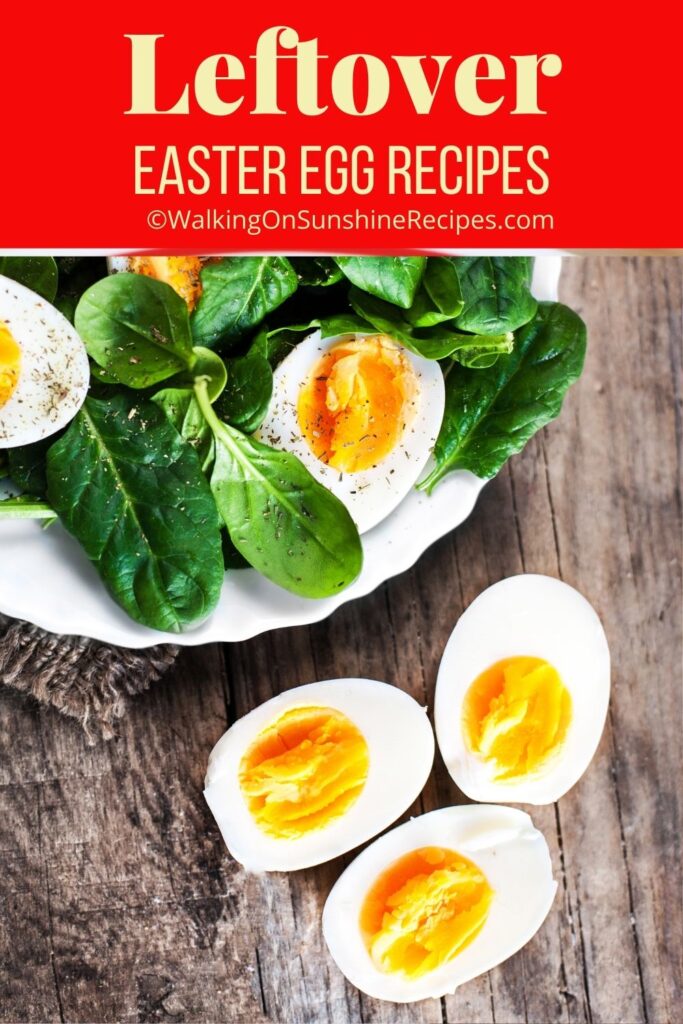 5 Ways To Use Leftover Hard Boiled Eggs
What do you do with those pastel eggs sitting in the basket? Here are a few delicious ideas that I know you're going to love!