This is a GREAT recipe for an easy and delicious appetizer.
Cream Cheese Spirals…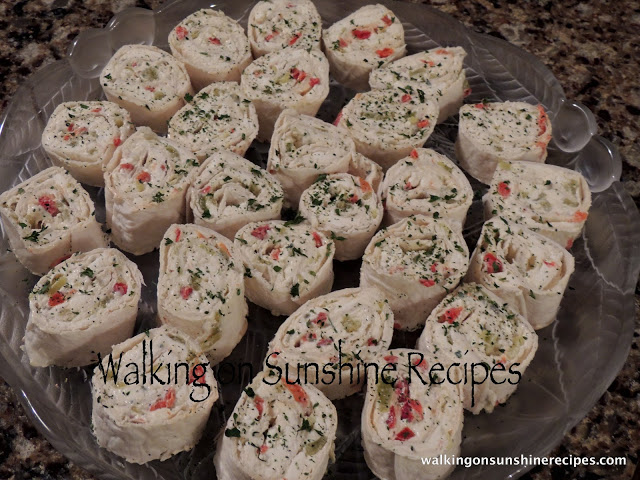 Ingredients:
2 packages cream cheese, softened
1 package powdered Hidden Valley Ranch Dressing Mix
1 jar, 4 ounce size, pimentos – DRAINED
1 jar, 4 ounce size, green chillies – DRAINED
1 can, 4 ounce size, black olives – DRAINED
4 12 inch flour tortillas
In a mixing bowl, mix the cream cheese and dressing mix until combined.
Add the remaining ingredients. Spread a layer on each tortilla.
Roll each tortilla up and wrap in aluminum foil.
Place in refrigerator and chill for a few hours before slicing…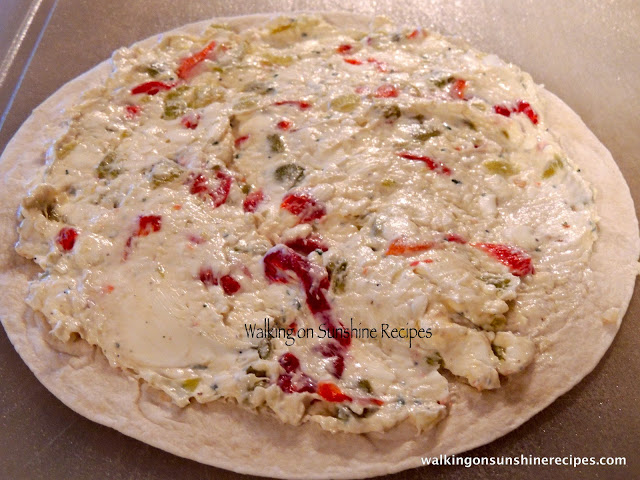 An easy and delicious treat for any day…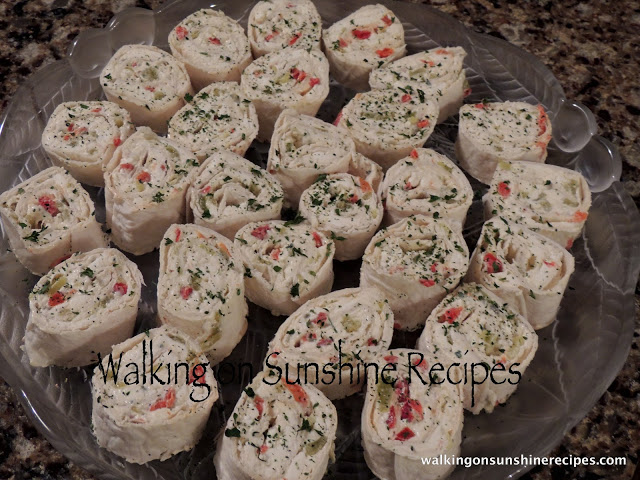 To make them even prettier,
try different colored flour tortillas!
Enjoy your day!