The only recipe you'll need to make authentic homemade guacamole to serve to your family and friends.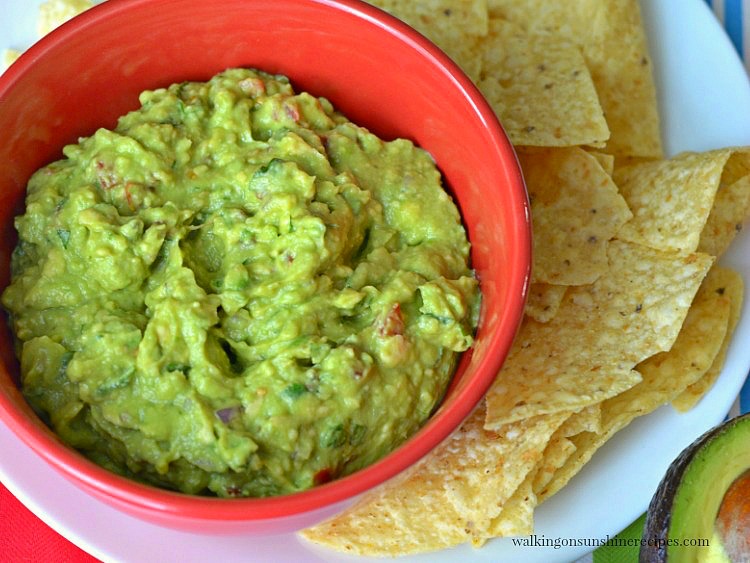 Authentic Homemade Guacamole
I only recently discovered how much I love authentic homemade guacamole.  I remember I ordered something in a restaurant and I asked them not to put the guacamole on it and of course, they didn't listen, and I tried to scrape it off but it was impossible.
And it was impossible for me to deny the fact that I really loved it! It was so delicious!
The next weekend I purchased a few avocados and tried to make my own recipe and failed miserably.  It took me a few tries until I came up with this recipe I'm sharing with you today and it's just in time for Cinco de Mayo tomorrow.
So let's check out this recipe and get ready to have an amazing appetizer for the weekend. Oh and if you enjoy guacamole as much as I do, you might want to try some on top of a hamburger.  Or maybe in place of tomatoes for bruschetta.
Tips for Keeping the Guacamole Fresh
Once you cut into an avocado, it starts to turn brown. And that happens when you make guacamole too.  Here are two tips for keeping it fresh:
Save the pits from the avocados and store them in the container with the freshly made guacamole.
Or you can cover the guacamole with water, and refrigerate for up to 24 hours. Then pour off the water and stir when you're ready to serve.
Now, I've never tried either of these methods because I always make my guacamole right before we're ready to enjoy it. So if you do try one of these tips, come back and let me know!
Easy Step-by-Step Photo Instructions
Ingredients needed for homemade guacamole.  You can leave the tomato out if you want, but I love it with tomato.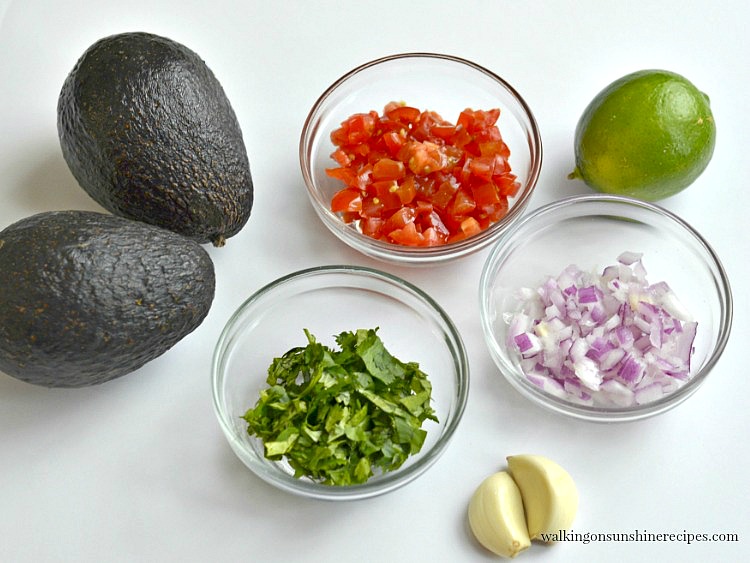 With a spoon, gently scoop out the avocados into a bowl.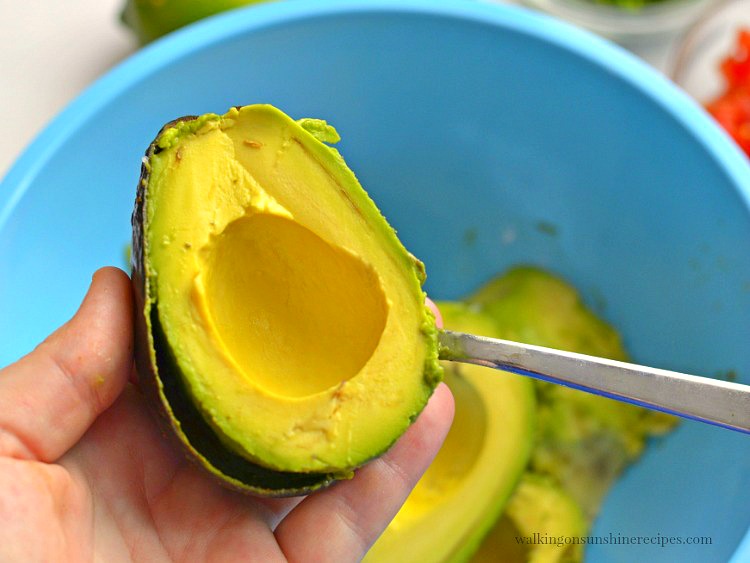 Look how pretty green the avocados are.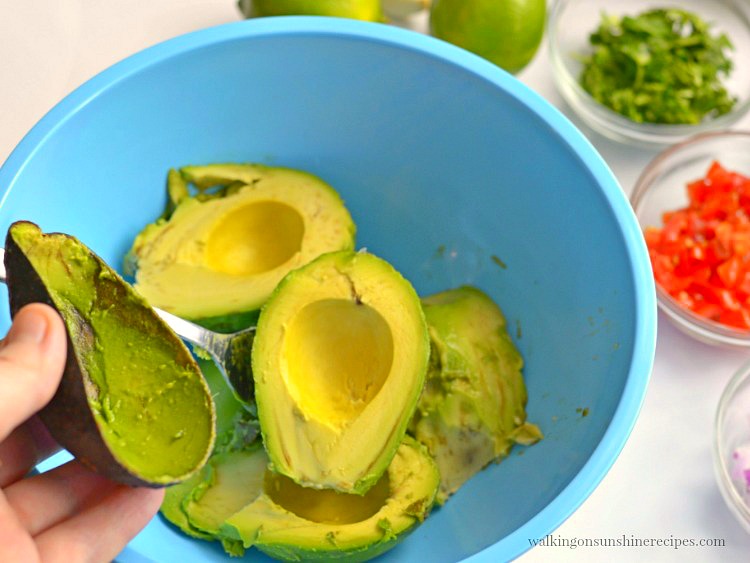 Mash the avocados.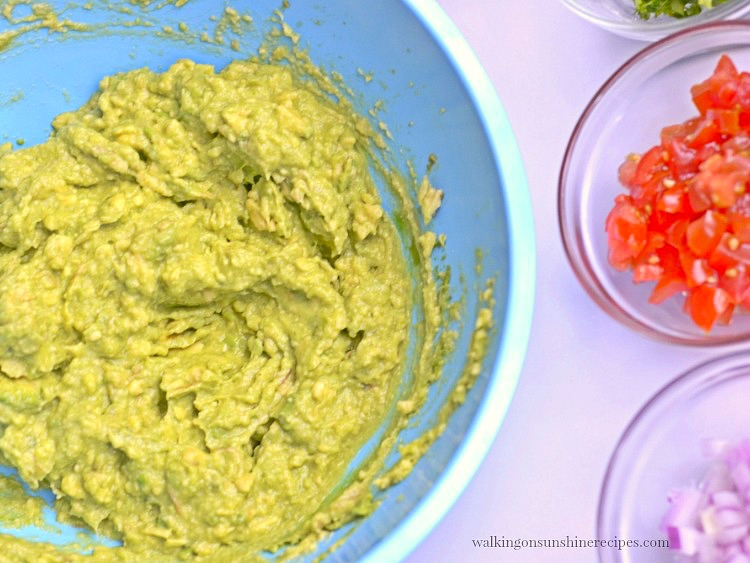 Add the chopped onions, tomatoes, garlic and cilantro.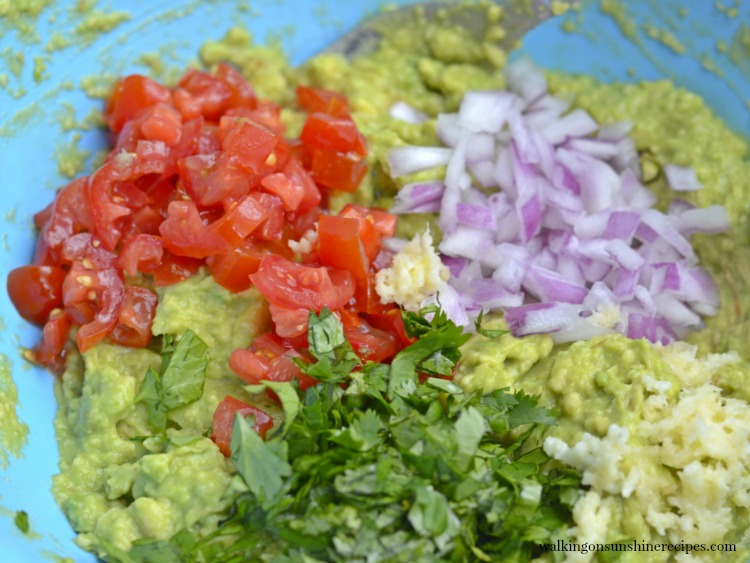 Remember the tips from above.  If you're not ready to serve this immediately, you can store it in the refrigerator with the pits from the avocados or cover the guacamole with water.  Then right before serving pour off the water and stir to combine any extra moisture.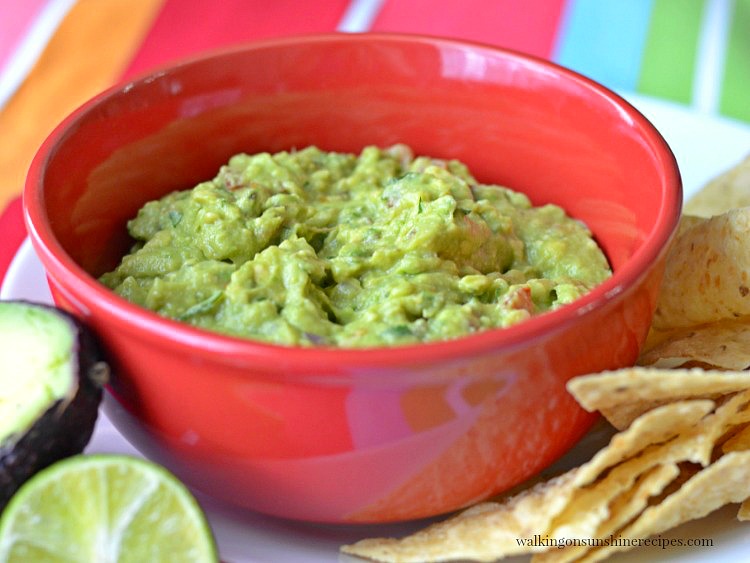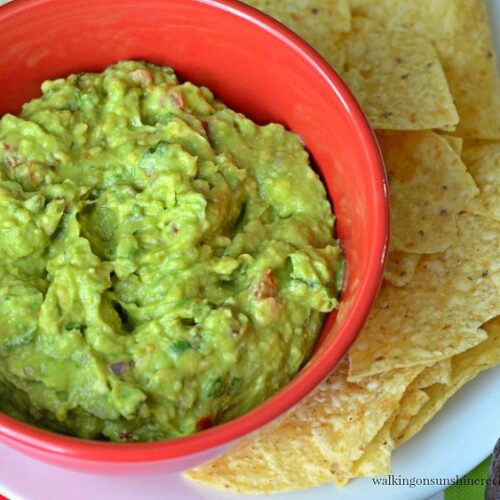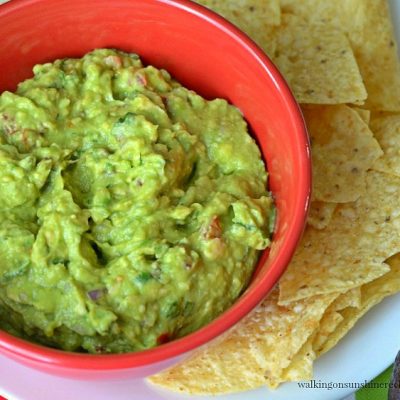 Authentic Homemade Guacamole Recipe
The only guacamole recipe you'll ever need! It's easy to make and quick...you'll be enjoying it with chips in just a few minutes.
Ingredients
3

ripe avocados

½

medium tomato

diced

½

small red onion

diced

2-3

teaspoon

cilantro

chopped

2

cloves

garlic

minced

1

lime

juice

Salt
Instructions
Cut, peel and pit all 3 avocados, and place them in a bowl. Using a fork, smash them into a smooth texture.

Add the tomato, onion, cilantro, garlic and lime juice to the bowl. Mix well.

Add salt to taste.

Enjoy!

More Information
More Information
More Information
More Information
More Information
More Information
More Information
More Information

Homemade Queso Dip - No Fake Cheese at all in this recipe!