Holiday Party Food and Appetizers are featured this week in anticipation of helping you plan for the upcoming holidays.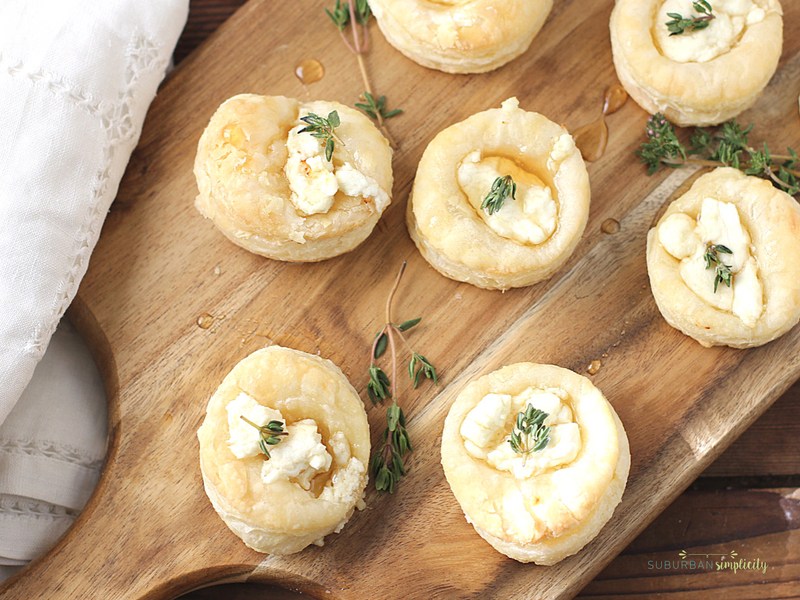 Holiday Party Food and Appetizers
Do you love appetizers more than the main meal when you're entertaining? I sure do! My husband and I love to watch movies and enjoy a meal out of just appetizers around the holidays.
Today I'm sharing with you six recipes that are perfect to serve for the holidays. Take some time and visit each recipe being featured! My favorite was the Easy Goat Cheese and Honey Bites from Suburban Simplicity.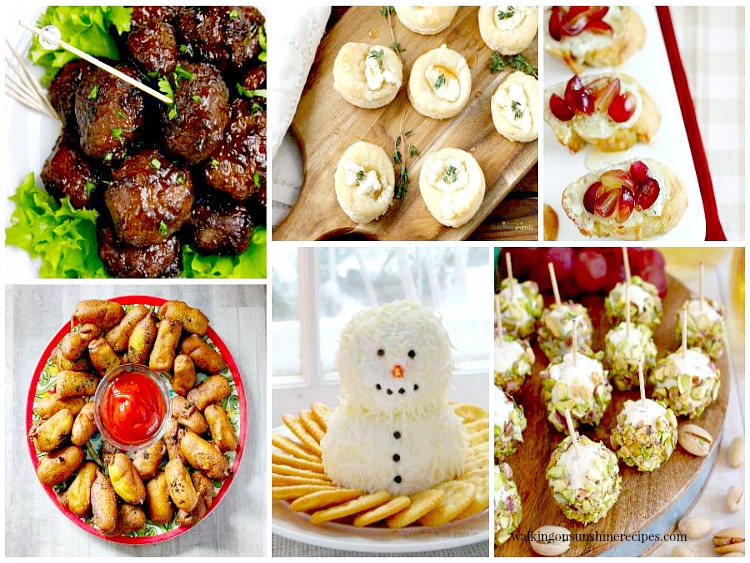 Holiday Party Food and Appetizers
The best part of the holidays is enjoying party food and appetizers when family and friends come to visit. Here's a delicious collection of appetizers that your family is going to love!
Photo Credit: delightfulemade.com
You only need three ingredients to make these delicious truffles perfect for parties and cocktail hour!
Photo Credit: www.suburbansimplicity.com
Flaky pastry topped with creamy goat cheese, sweet honey and thyme make an easy entertaining idea!
Photo Credit: homecookingmemories.com
This Grape Crostini Appetizer Recipe with Blue Cheese Spread and Honey is easy to make and perfect for any special holiday celebration.
Photo Credit: wondermomwannabe.com
These are always one of the most popular finger foods at any party. Perfect for both kids and adults.
Photo Credit: www.craftsalamode.com
A snowman made from cream cheese and finely shredded mozzarella cheese! Kids both young and older will love this cute snowman.
Photo Credit: www.thismamaloves.com
Pigs in a blanket made a little tastier with homemade cornbread recipe.