A delicious and easy recipe for homemade cranberry sauce that's perfect for the holidays!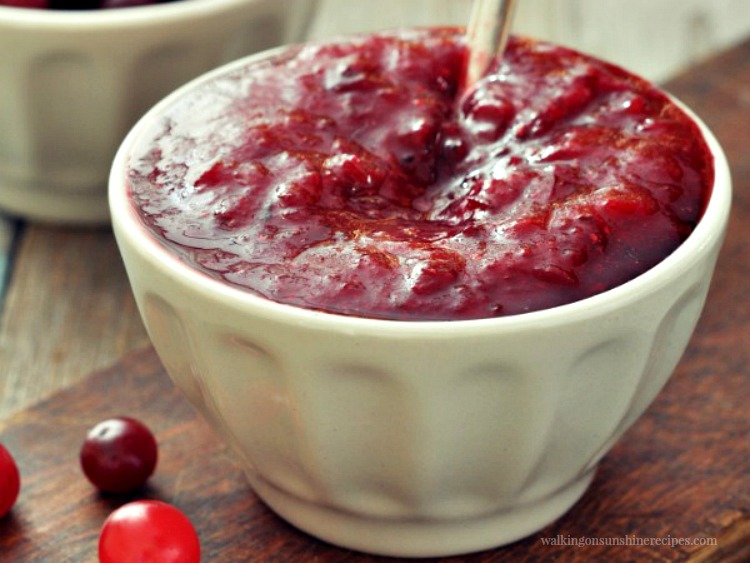 Today I'm sharing with you an easy and delicious recipe for homemade cranberry sauce that you are going to love for all your holiday celebrations!
How do you serve cranberry sauce for the holidays…from the can or homemade? For years our family has always opened a can of cranberry sauce for our Thanksgiving meal and then a few years ago I made homemade cranberry sauce and it was amazing.
I remember thinking to myself as I had the first spoonful of it after it had cooled, why haven't I made this sooner?
Homemade Cranberry Sauce
Thanksgiving isn't complete without cranberry sauce. It's a tradition in our house and I believe in many homes across the country. Only my brother insists we still open a can of cranberry sauce because that's what he likes.
Although I have been making homemade cranberry sauce for a few years now, we still have the canned version on the table. You see, my brother insists on having the canned version on the table. As a matter of fact, it wouldn't be Thanksgiving without those slices of jelled cranberry sauce on a plate.
I have to agree…there's something comforting about seeing those slices of cranberries sitting on a plate that reminds me of my childhood and all the wonderful memories we had every year celebrating Thanksgiving. But this homemade version that I make now is so good…your family may not miss the canned this year!
I've made this recipe two ways, in the crock pot and in the oven. However, I like to make it in the crock pot. It really does make the house smell amazing while it cooks. You can also make this recipe a few days ahead of the "big day" to save time.
Tips for Making Homemade Cranberry Sauce
You can definitely make this recipe the day before or even a few days before Thanksgiving.
This recipe freezes well too!
If you do have leftovers, try some spooned on top of a turkey sandwich made with leftover turkey. It's delicious!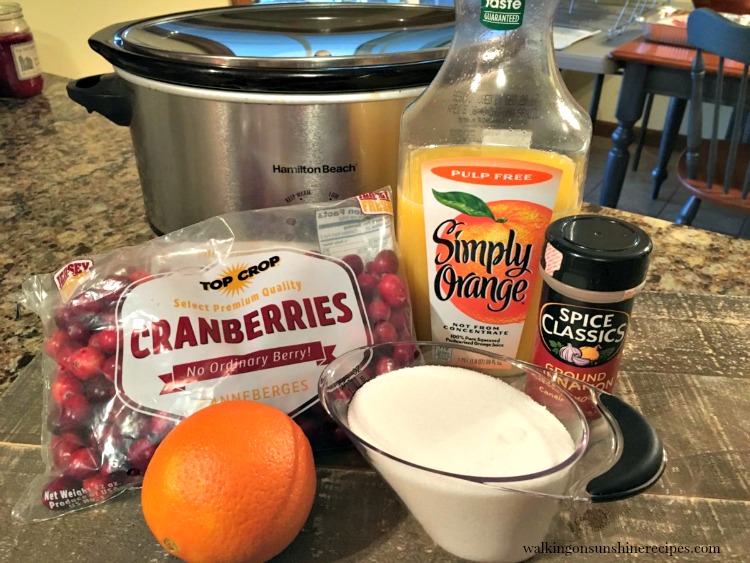 Here are a Few More Delicious Thanksgiving Recipes
AND if you have leftover cranberry sauce, you need to make these EASY Turkey Slider Sandwiches!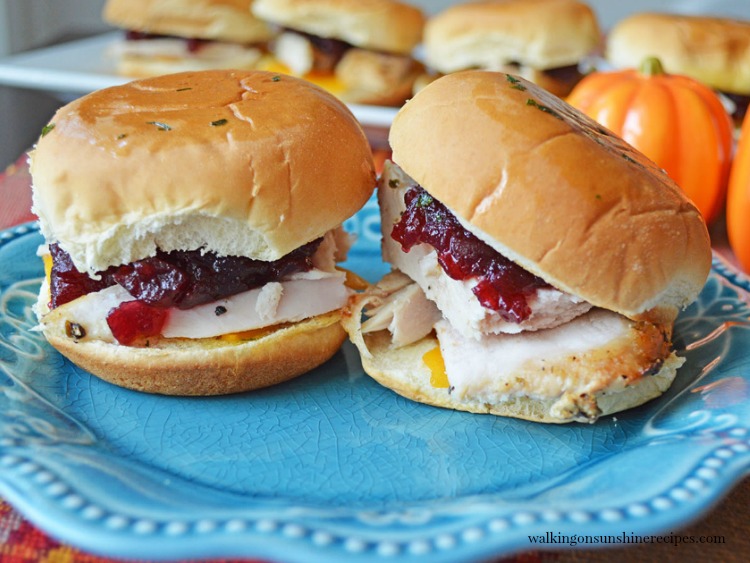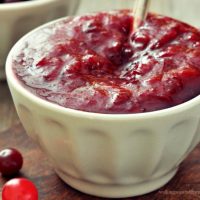 Homemade Cranberry Sauce
A delicious and easy recipe for homemade cranberry sauce that's perfect for the holidays!
Ingredients
12 ounce bag fresh cranberries
1 cup sugar
1/2 cup water
1/2 cup orange juice
1/2 teaspoon cinnamon
1 tbsp orange zest
Instructions
Place all the ingredients in the crock pot and stir.
Cover and cook on high for about 3 hours.
Remove the lid, stir and mash some of the cranberries.
Continue to cook uncovered for another 45 minutes or until the sauce has thickened and most of the cranberries have popped.
Let cool before serving or place in a container to store in the refrigerator.
This sauce also freezes well.
Notes
I hope you'll try this recipe for Homemade Cranberry Sauce. It really is amazing and tastes completely different from the canned version many of us have been eating for years.
Recommended Products
As an Amazon Associate and member of other affiliate programs, I earn from qualifying purchases.
Nutrition Information:
Yield: 8 Serving Size: 1

Amount Per Serving:

Calories: 125 Sodium: 1mg Carbohydrates: 30.8g Fiber: 1.7g Sugar: 27.9g Protein: 0.1g

The nutrition information is calculated automatically. I cannot guarantee its accuracy. If this data is important to you, please verify with your trusted nutrition calculator.