20 Thanksgiving Instant Pot Side Dishes that will help you get your holiday meal on the table FAST this year!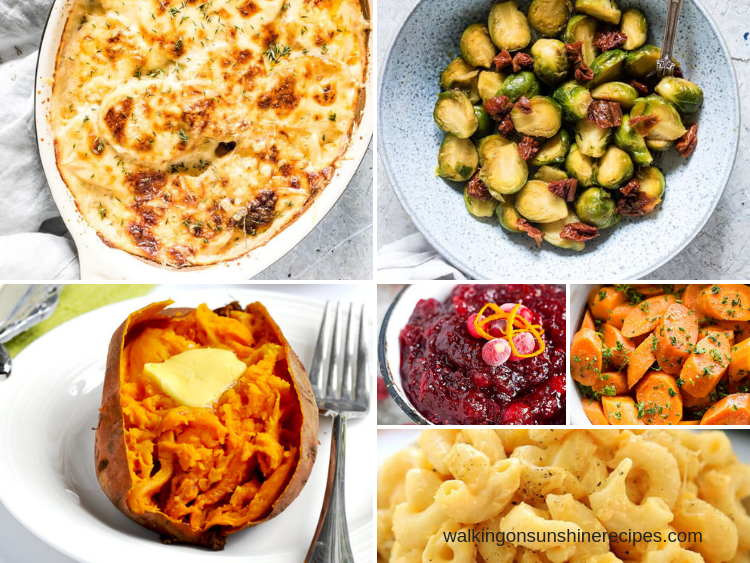 Thanksgiving Instant Pot Side Dishes
Today I'm sharing with you 20 different Thanksgiving Instant Pot Side Dishes. Getting that delicious Thanksgiving feast on the table this year will be quicker and easier thanks to your Instant Pot Pressure Cooker.
In addition to being an efficient helper in the kitchen, your Instant Pot will also be a space saver so that you can use your oven for your turkey or ham and make your side dishes in the electric pressure cooker.
Cooking with the Instant Pot
The Instant Pot is the #1 kitchen appliance that will take the stress out of holiday cooking while creating mouth-watering classic Thanksgiving side dish favorites like green beans, mashed potatoes, cranberry sauce, stuffing and sweet potatoes.
We've even included yummy healthier holiday alternatives using cauliflower, artichokes, butternut squash and more. So why not put your Instant Pot to work this Thanksgiving and check out this tasty list of Side Dishes.
20 Thanksgiving Instant Pot Side Dishes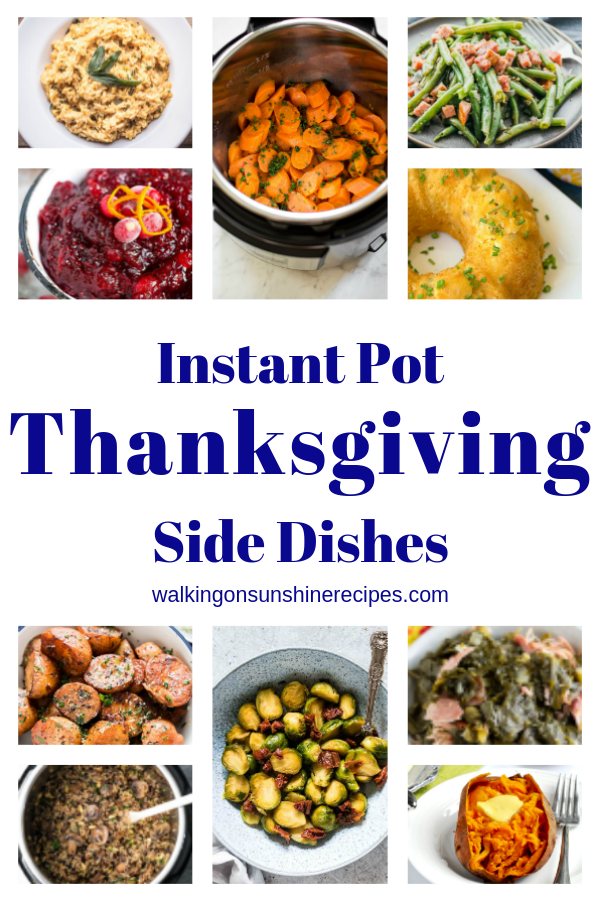 Click on the recipe title for more information on each of the following Thanksgiving Instant Pot Side Dishes:
Twice Baked Stuffed Potatoes by Sweet Peas And Saffron
Twice Baked Stuffed Potatoes by Salt And Lavender
Instant Pot Green Beans by Savory Tooth
Sweet Potatoes In The Instant Pot by A Pinch Of Healthy
Instant Pot Corn Casserole Recipe by Temecula Blogs
Instant Pot Brussels Sprouts by Recipes From A Pantry
Dairy Free Instant Pot Mashed Potatoes by Allergy Free Alaska
Instant Pot Pumpkin Risotto by My Wife Can Cook
Instant Pot Cranberry Sauce by Simply Happy Foodie

Crusty Instant Pot Sourdough Bread by Living Sweet Moments
Southern Style Pressure Cooker Collard Greens by My Forking Life
Twice Baked Stuffed Potatoes by The Foodie Eats
Garlic Butter And Herbs Instant Pot Potatoes by Curry Trail
Weight Watchers Candied Sweet Potatoes in the Instant Pot by Midlife Healthy Living
Instant Pot Scalloped Potatoes by Recipes From A Pantry
Instant Pot Artichokes by Savory Tooth
Instant Pot Mac And Cheese by Cincy Shopper
Curried Butternut Squash Soup by Living Sweet Moments
Instant Pot Rice Recipe by Tasty Galaxy
Instant Pot Mashed Cauliflower by Sweet And Savory Meals
Make Ahead Thanksgiving Side Dishes:

Thanksgiving Printable Planner