Christmas in July Crafts are easy to make using mason jars, candles, glitter. I love using mason jars to package homemade gifts as well for the holidays! Everyone enjoys receiving homemade gifts around the holidays. Let me show you a few of my favorite crafts you can prepare now in July to give as gifts for Christmas.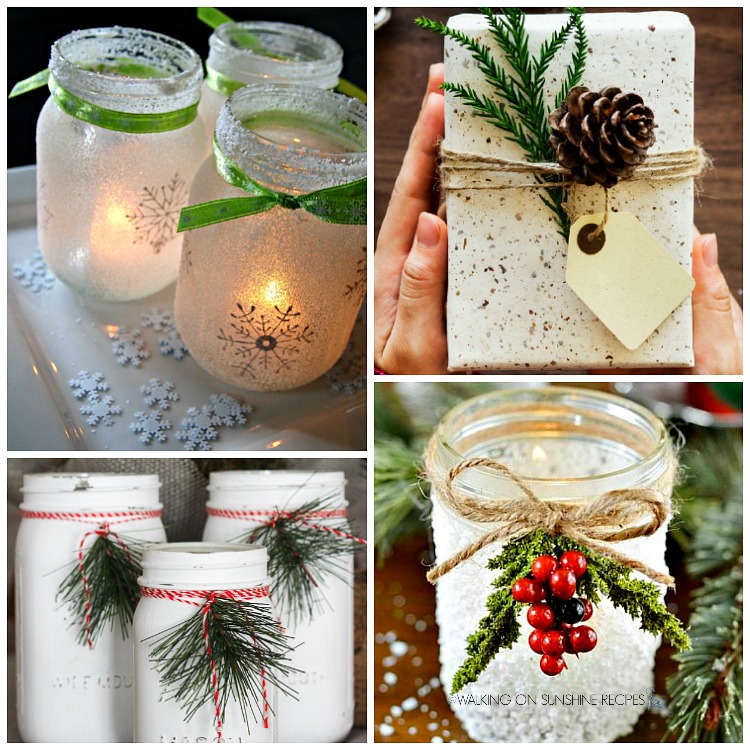 Ever since my kids were little, we loved making crafts for Christmas to give as gifts to family and friends. Now that they're grown, I still love to give something homemade as a gift. Giving something homemade as a gift shows that you took the time out of your busy schedule to put something pretty or yummy together to make the holiday special.
I put together a great list of DIY gifts, crafts, ornaments, decorations and even projects for kids to start working on now in July so we're all ready for Christmas with these beautiful Christmas in July Crafts.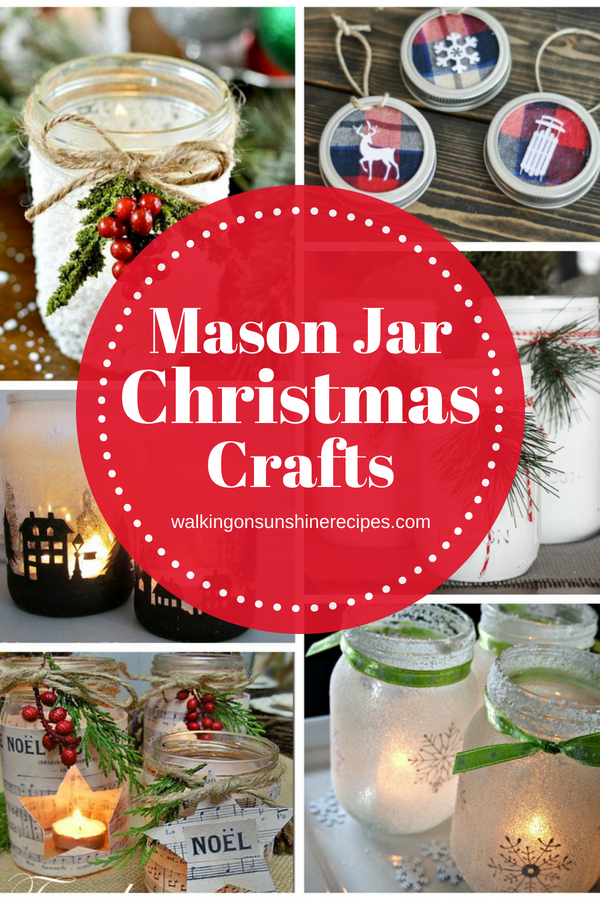 And make sure you check out my Shopping List at the end of the post for where to purchase my favorite mason jars and tags that I love to use for projects and gift-giving all year long.
Christmas Jar Crafts
Mason Jar Christmas Crafts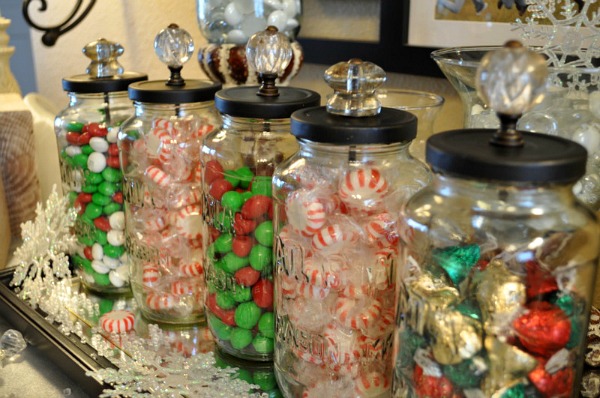 This recipe has been updated since it first appeared in 2016 with updated and new crafts. I hope you enjoy the updates as much as I enjoyed working on them!

This post contains affiliate links. Your cost is the same, but I earn a commission when you shop through them. For more information, click HERE.
More Information
More Information
More Information
More Information
More Information
More Information
More Information
More Information