Christmas Chex Mix in a Jar is the perfect last minute gift to give to family and friends over the holiday. I mean, everything tastes better in a mason jar, right? Let me show you how to put this easy treat and gift idea together.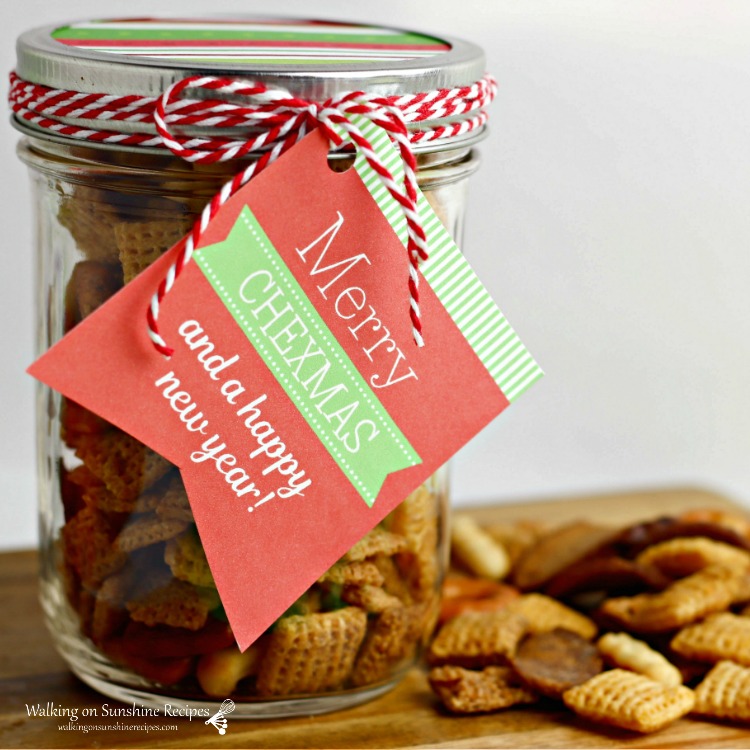 Chex Mix was something we never had growing up in my family. I don't think I knew exactly what it was until I started dating my husband.
There was always a bowl of this snack mix at all of his family gatherings. AND it was always homemade. That's right, my mother-in-law made her own version of this family favorite snack mix. I didn't even know it came in a bag until many years later.
Yes, I know, I lived a very sheltered life back then.
Christmas Chex Mix in a Jar
Why not give this as a gift over the holidays? It's super easy to put together. All you need are mason jars, a few bags of Chex Mix and of course, these free printable gift tags!
Affiliate Disclosure: This post may contain affiliate links. As an Amazon Associate I earn from qualifying purchases. For more information, click here.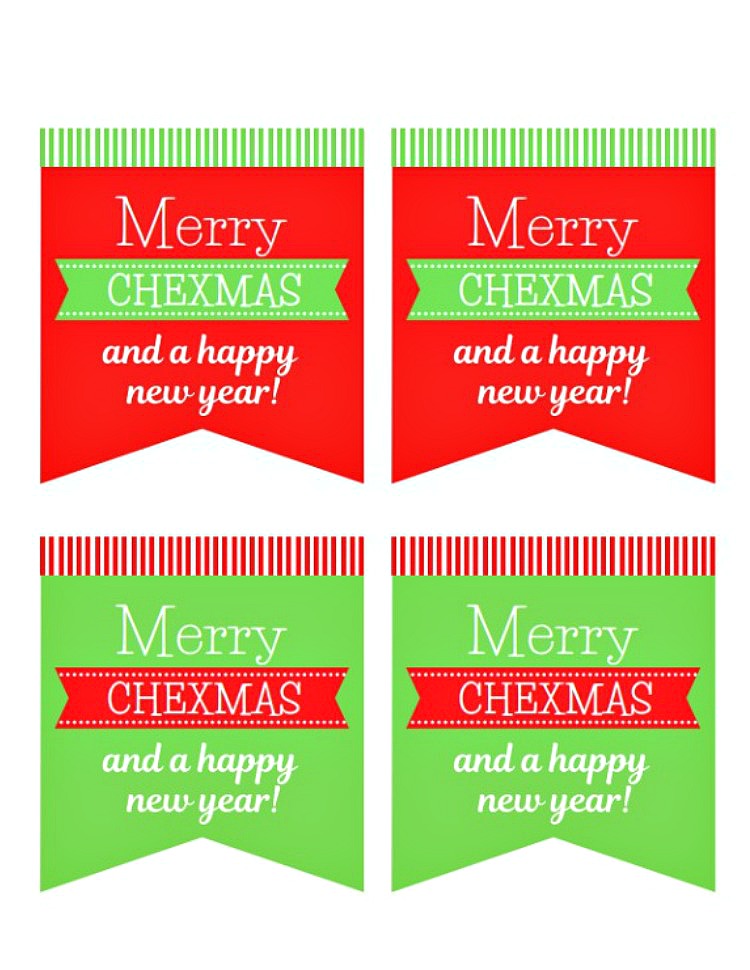 How to Make Christmas Chex Mix in a Jar
Here's what you need to put this last minute gift idea together:
Chex Mix
Scrapbook Paper - try to find a paper that coordinates well with the printable tags included in this post. You can also use a fun Christmas wrapping paper.
Printable Gift Tags - instructions on how to print are at the bottom of the post.
Card Stock
More Information
More Information
More Information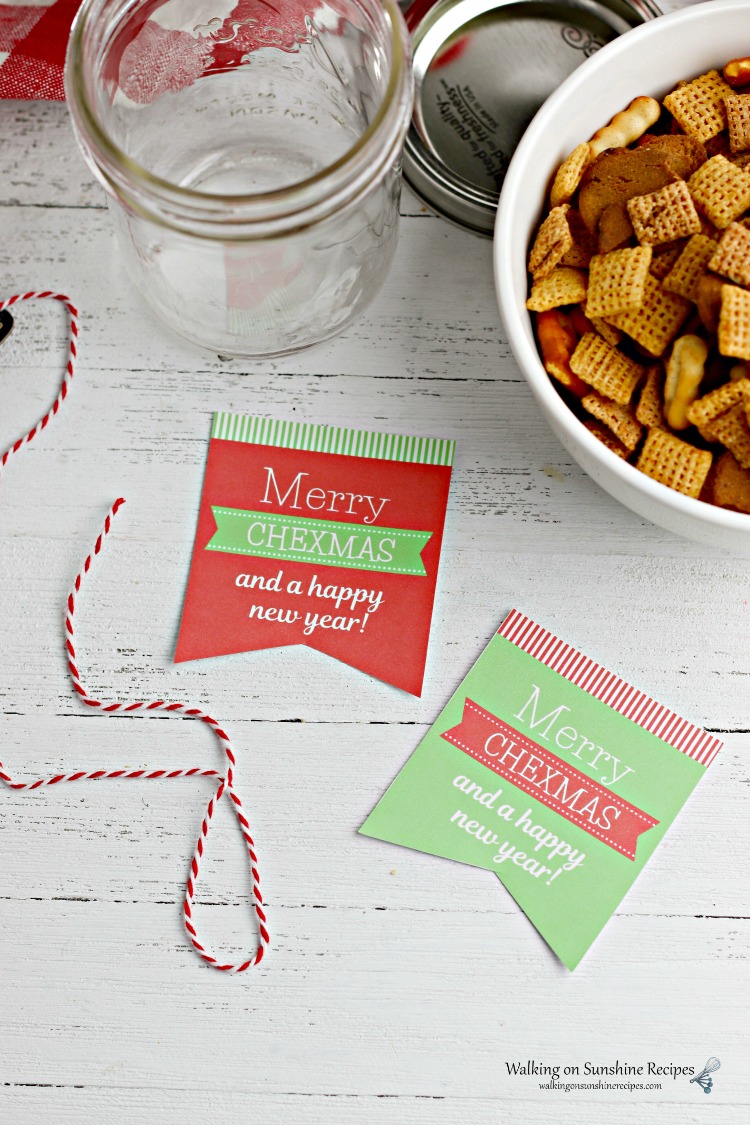 Fill the jar with the Chex Mix and set aside.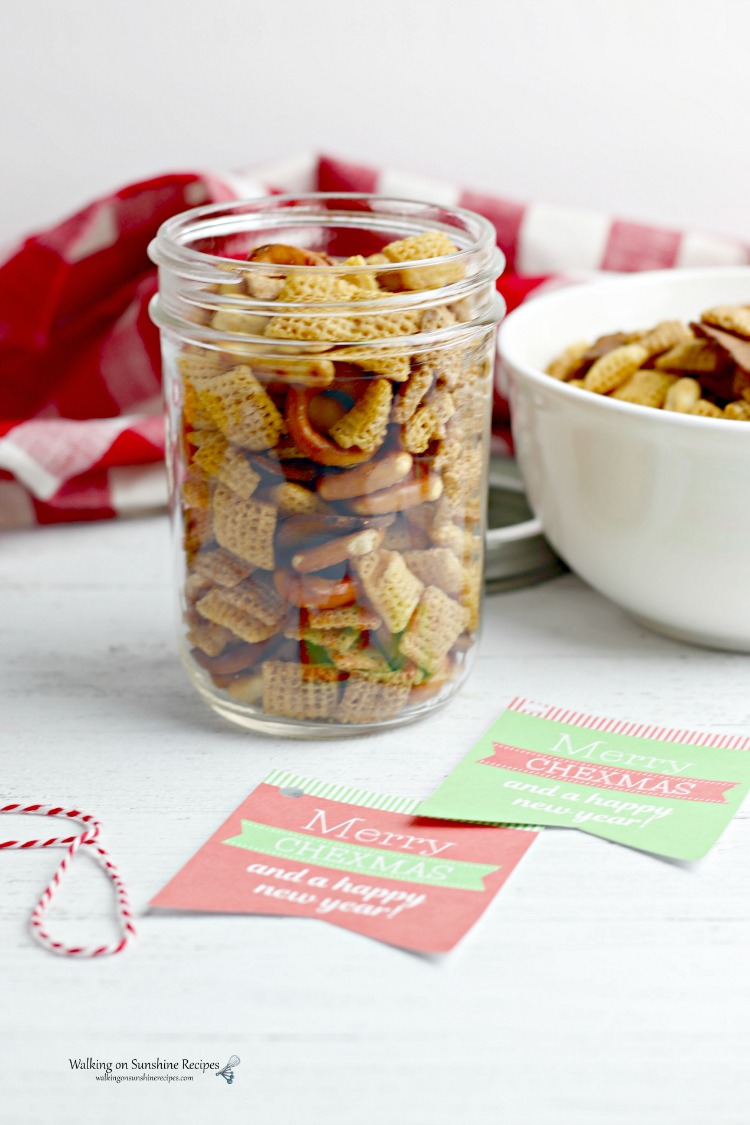 Using the lid of the mason jar as a template, trace out circles that we're going to use to cover up the top of the lids. Cut out the circles and place on top of the jar lid. Screw the jar lid into place.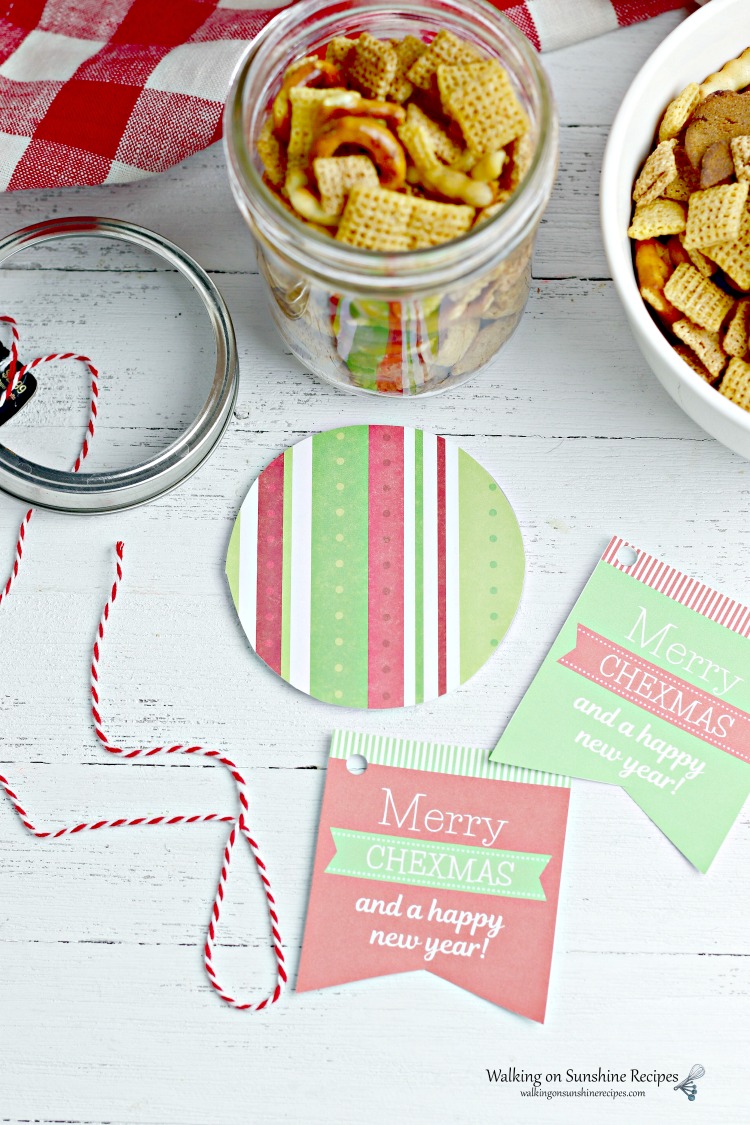 Tie the printable tag onto the mason jar using the red and white twine and your gift is ready to give!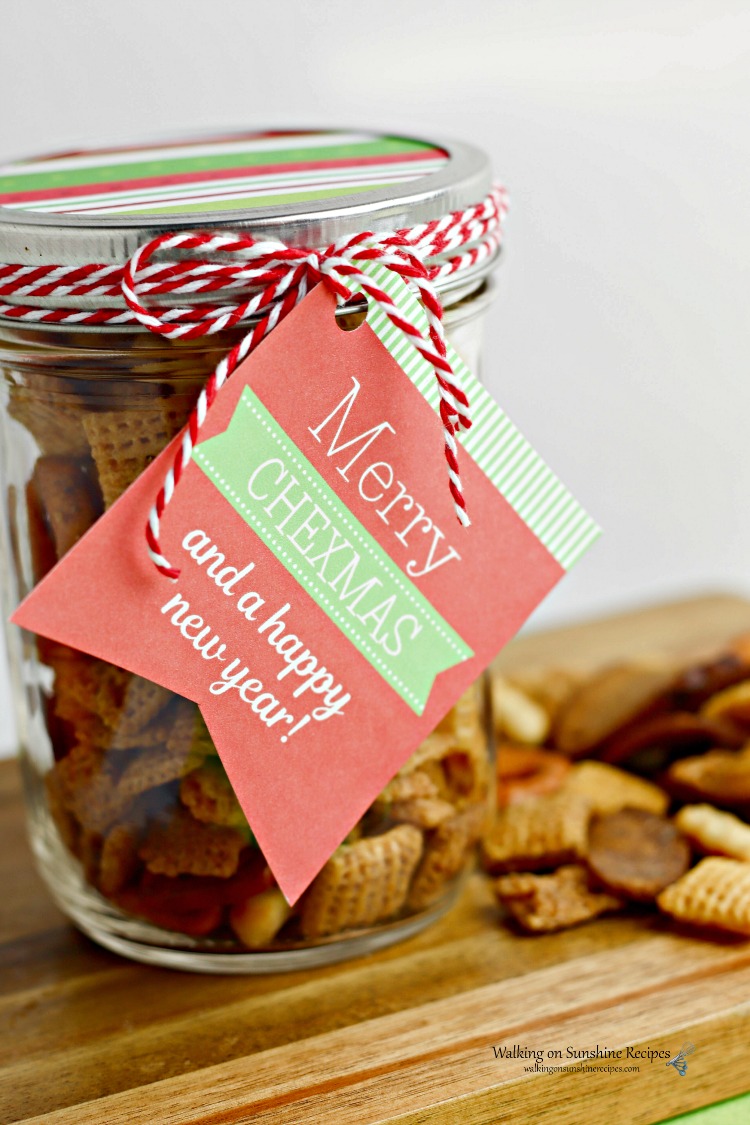 How to Print the Labels
Just click on the teal "Click HERE to Print" button below where you'll be able to download the set of printable instructions.
For these gift tags, I do think you should card stock or heavier paper; regular printer paper will be okay if that's all you have on hand.
Once the printables are downloaded, you'll be able to print them out using whichever print program you have for your computer or phone. Cut out the labels and adhere to the mason jars with cute red and white twine.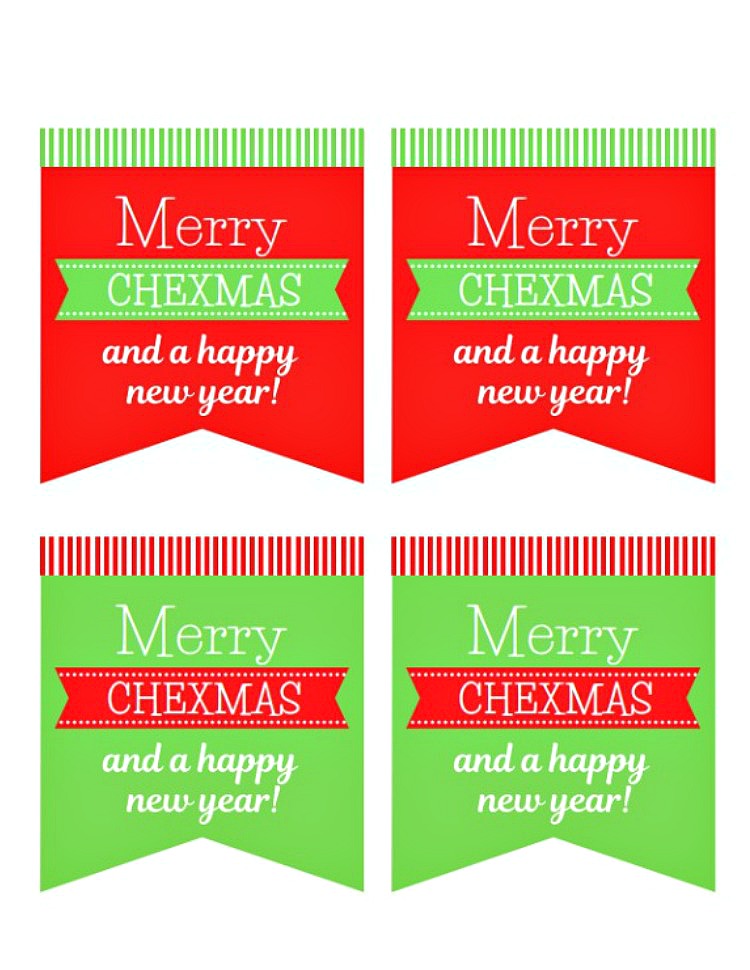 Click HERE to Print
Did you make this project?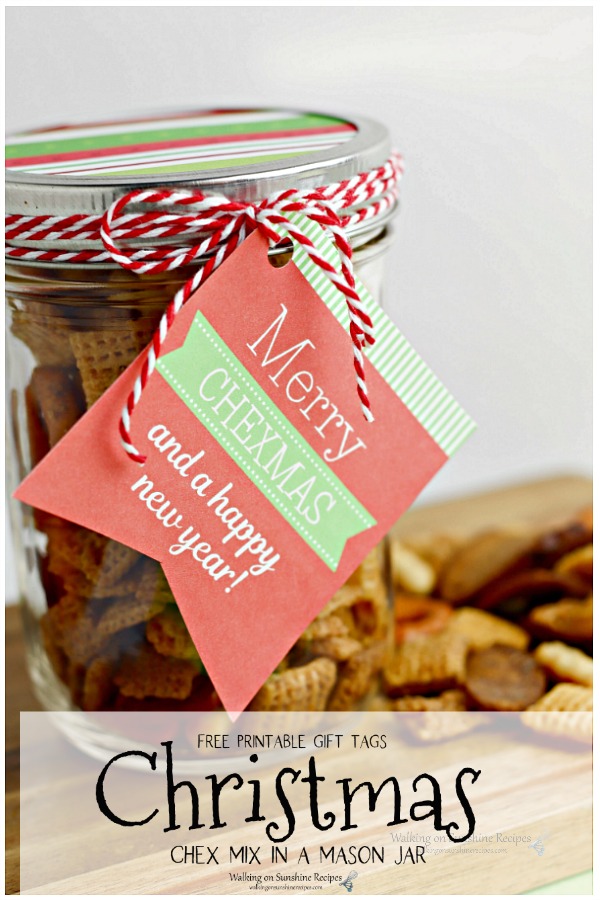 Check out these Christmas Treats: