Anyone who has a picky eater in their family knows that dinner time can be tricky. You want to make something that everyone will enjoy, but it's not always easy to please everyone. If you're struggling with meal planning for picky eaters don't worry – we've got you covered. Check out all the other Weekly Meal Plans available for you.
Included are printable menus to help inspire your meal planning this week as well as a few helpful tips for feeding the pickiest eater in your household...which includes adults too!
Check out the other Weekly Meal Plans available for you!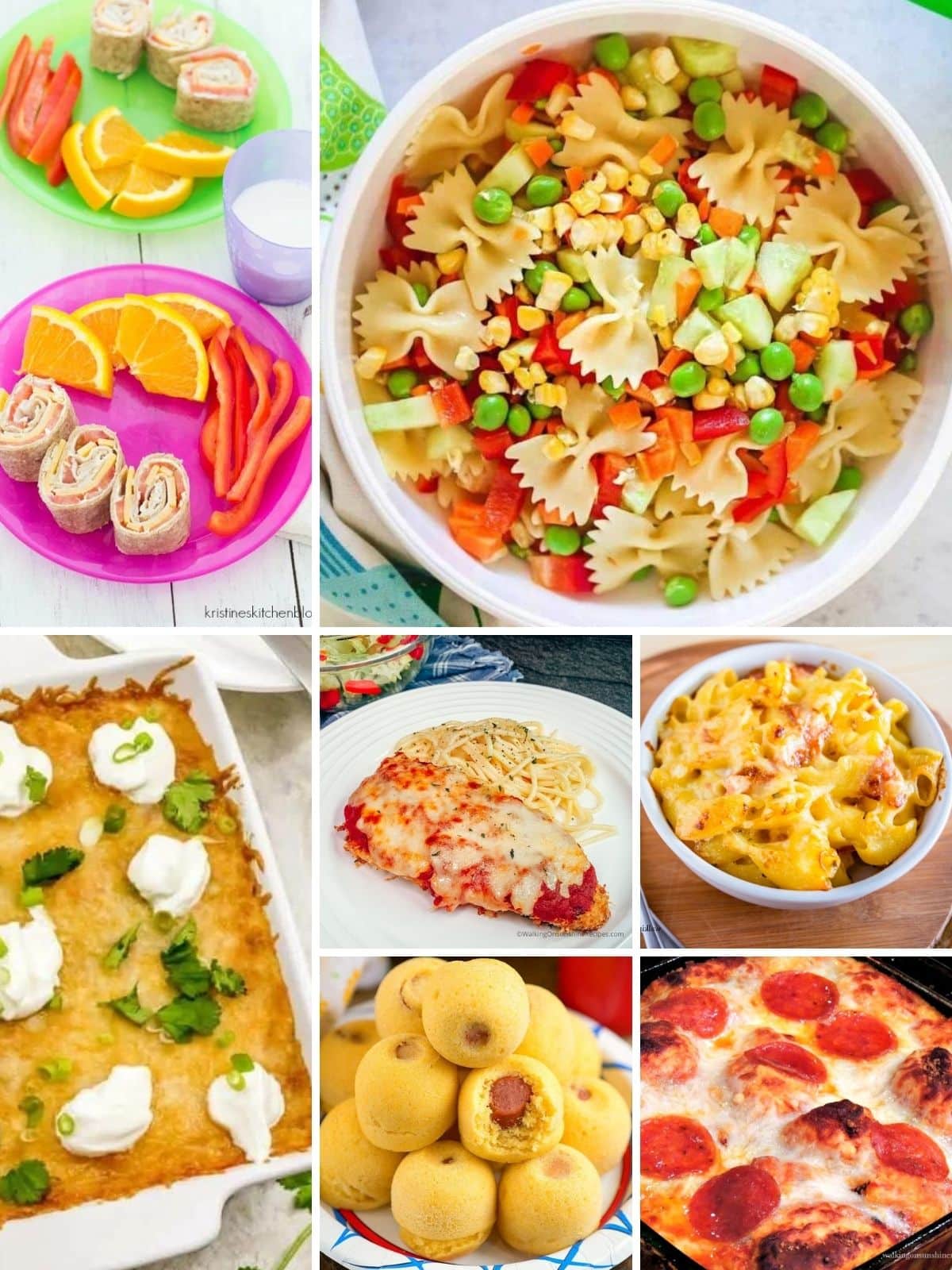 Check out this week's meal plan below with delicious dinners even the fussiest of eaters will love! And yes, I do meal adults as well. It's not always children that are picky eaters.
These are recipes that children and adults will all love to enjoy for dinner at the end of a long day. And you'll enjoy knowing everyone at the table is eating the same meal...or was that just me doing crazy things like that???
Make sure you check out 10 Essentials Pantry Items and Freezer Meal Planning Tips to further help you customize your family's dinner.
Table of Contents
Tips for Meal Planning for Picky Eaters
Kids thrive with schedules. Therefore, it helps to serve dinner at the same time every night. I know this can be hard with family schedules.
Limit after school snacking. Instead, try to offer your child a small, healthy snack when they come home from school.
Have them only drink water in between meals. Even milk could fill their bellies!
Make dinner time family time. No TV, no phones or tablets at the table. Take the time to sit down with them at the table. Your children will love to see you enjoying a nutritious healthy meal.
Get your child involved with helping you cook the meals. Even having the child set the table or sitting on a stool at the kitchen counter to watch you prepare the meal will help.
Plan your meals in advance with your family. That way you're at least preparing meals you know the family will eat.
Take advantage of the meal plan printables to help you get organized. And post the meal plan somewhere for the whole family to see.
Meal Planner Notebook
What exactly is a meal planner notebook? A meal planner notebook is a notebook that helps you plan your meals. It can include recipes, grocery lists, and ideas for different meals.
It can help you to stay organized and make sure that you have everything you need for each meal. Check out the editble one available below by clicking the photo: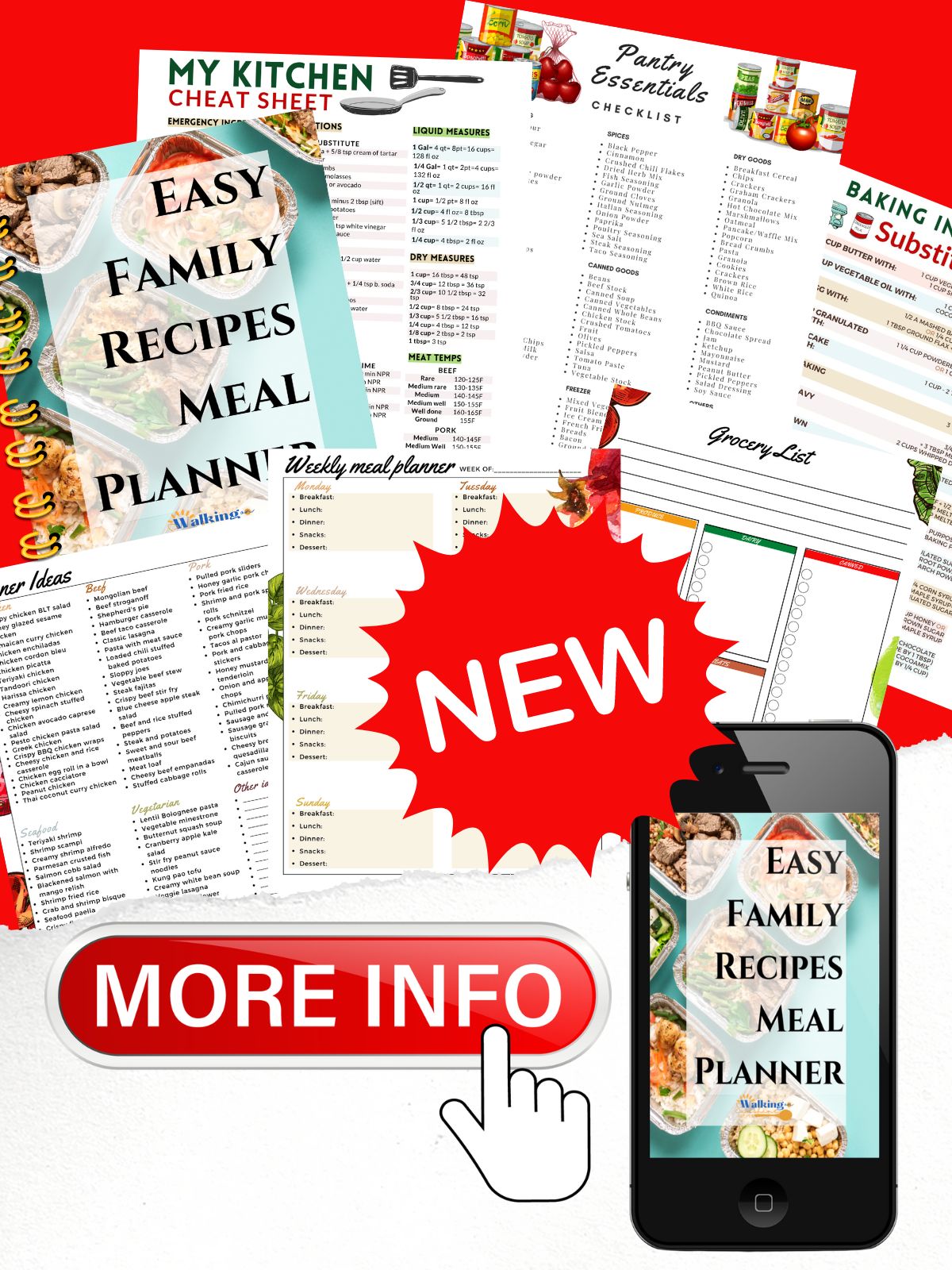 How to Cook for Picky Eaters
So what do you do? At the end of the day you want your family to eat healthy and eat what you've prepared. You don't want food to go to waste...especially with the rising cost of food these days.
Planning a meal can be a daunting task, especially when you have picky eaters to please. However, there are a few tips and tricks you can use to make the process a little easier:
First, take inventory of what everyone likes and dislikes. This will help you to narrow down your options.
Next, try to find recipes that have some common ingredients. This will make it easier to please everyone without having to make multiple dishes.
Finally, don't be afraid to get creative. If there are certain ingredients that everyone seems to dislike, think of ways to incorporate them into the meal in a way that is less noticeable.
Helpful Kitchen Tools
This post contains affiliate links. That means that if you make a purchase after clicking on a link I may earn a small commission at no extra cost to you. For more information, click here.
More Information
More Information
More Information
More Information
Meal Planning Categories
This is just an example of how I like to meal plan. You could also incorporate a "leftover meal" or even "clean out the refrigerator" night. This is something we do at least once a week or every 10 days.
Assign each day of the week a different category and then plan a meal according to that category.
Monday - Meatless, Vegetarian or even Leftovers from the weekend.
Tuesday - Taco Tuesday or Mexican Recipe
Wednesday - Chicken, Beef or Fish
Thursday - Pasta or Italian Night
Friday - Sandwiches and Soup
Saturday - Pizza or Eat Out, Order In
Sunday - Comfort Food Meal
Now, pick a side dish to serve with the recipes listed above. Side dishes should include potatoes or rice along with one or two veggies. A tossed salad with homemade ranch salad dressing is always nice too.
Become a Member!
If you're looking for more detailed meal plans with grocery lists, you're going to love Eat at Home Menu Plans. The Eat at Home Menu Planning does all the work for you. For only a few dollars per week and you get four different menu plans for every week.
Save 25% off any plan with the code WOS25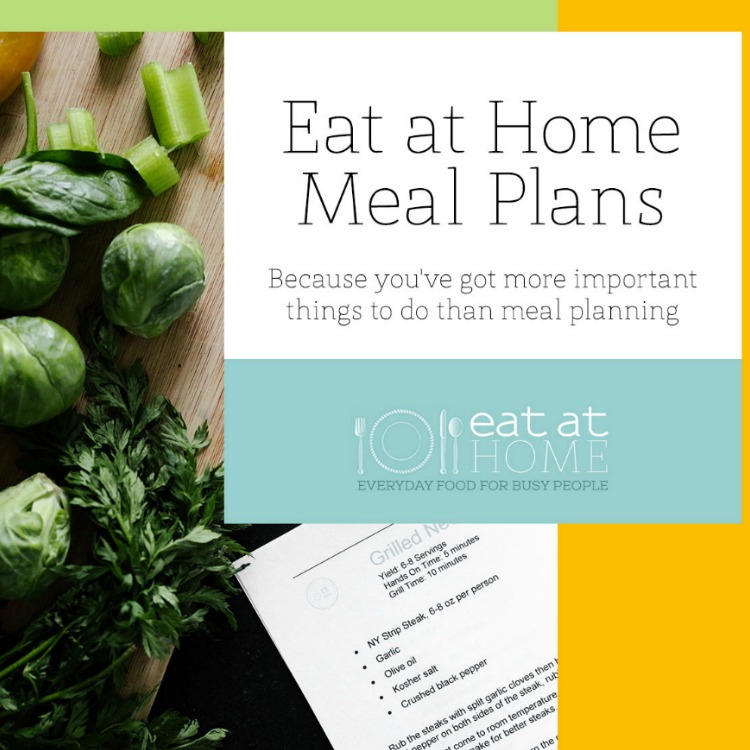 More Information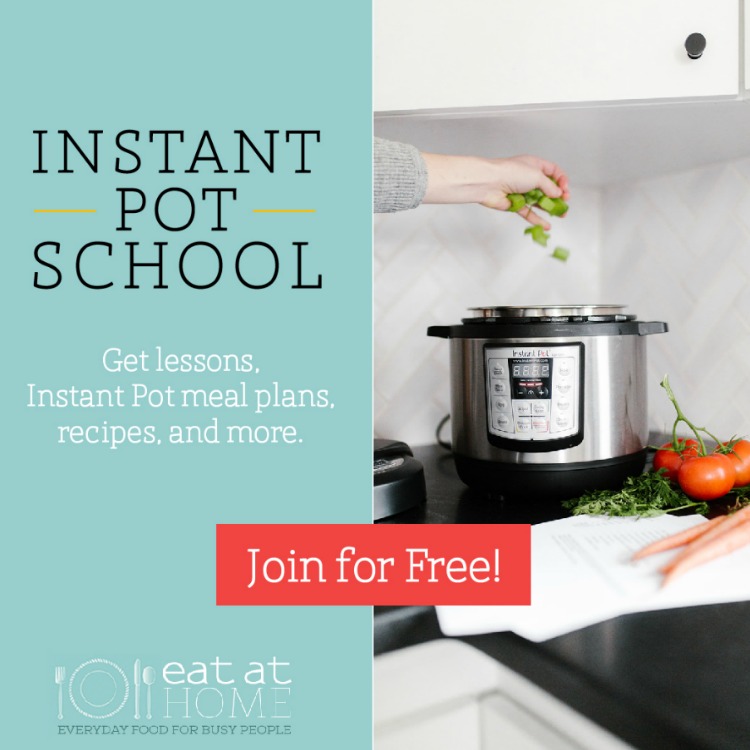 More Information
More Information
More Information
More Information
More Information
More Information
More Information
More Information
Meal Planning for Picky Eaters
Meal Planning for Picky Eaters will help you take the stress out of dinner time with recipes everyone will love. FREE printables included!
This recipe has been updated since it first appeared in 2021 with new information. I hope you enjoy the updates as much as I enjoyed working on them!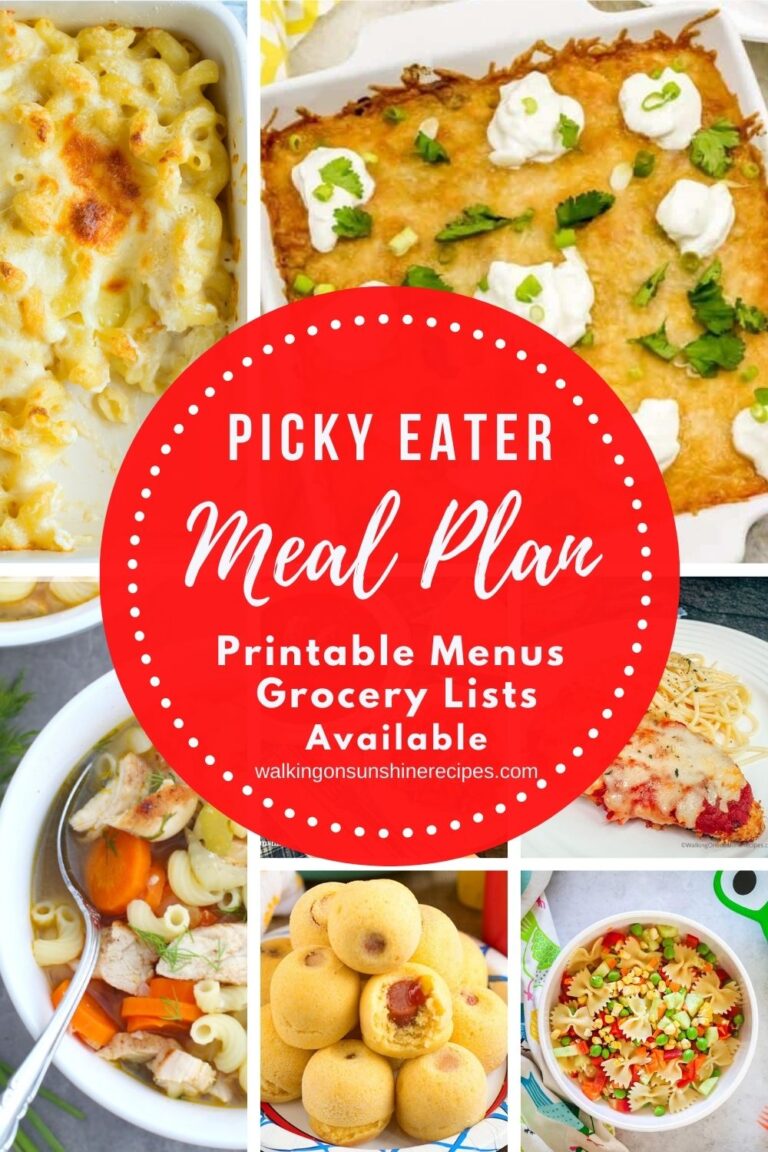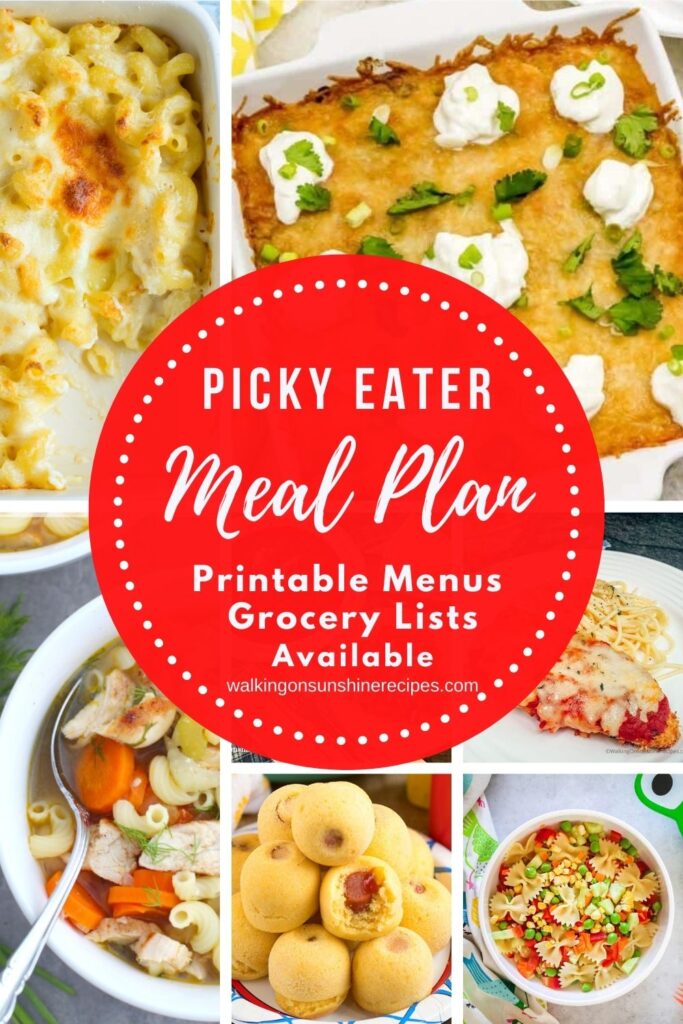 If you have picky eaters in your family, mealtime can be a real challenge. but with our new recipe meal plan, you can take the stress out of dinner time and enjoy meals that everyone will love. our recipes are specifically designed for picky eaters, with free printables to help with portion control and food prep. so whether you're looking for healthy options or kid-friendly favorites, we've got you covered. explore our recipe meal plan today and make dinnertime a breeze.