A few weeks ago I made a meal for a lovely lady whose husband was in the hospital.
I also made her some chocolate chip cookies.
I knew giving her an ENTIRE recipe of cookies was too much.
So I did something I do quite often when I bake cookies.
I froze half the dough.
Last weekend, the Colonel was away AGAIN.
This time for 4 days.
I remembered the frozen cookie dough
and decided to bake some cookies to welcome him home.
Here's my frozen cookie dough…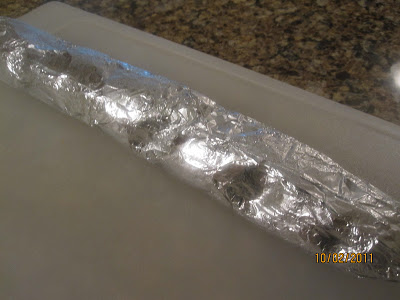 I guess something "heavier" was on top of the dough in the freezer.
See the dent…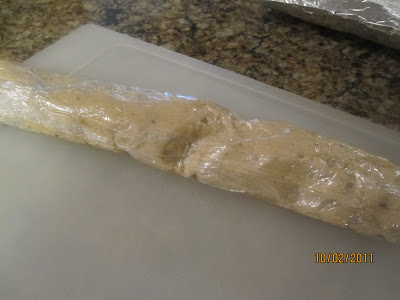 Once I have the dough put together,
I wrap the dough in plastic wrap, shaping it into a log and then wrap the log
in aluminum foil and place in a zip lock baggie.
Defrost on the counter…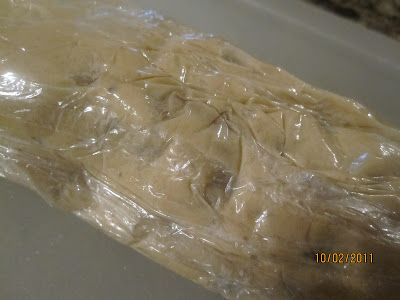 Slice the dough once it has defrosted…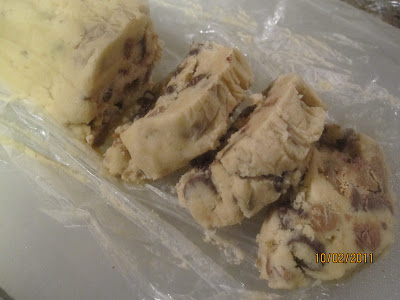 Place on trays and bake…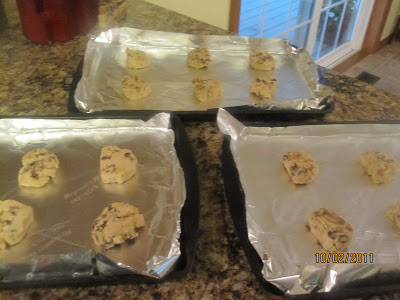 Cooling…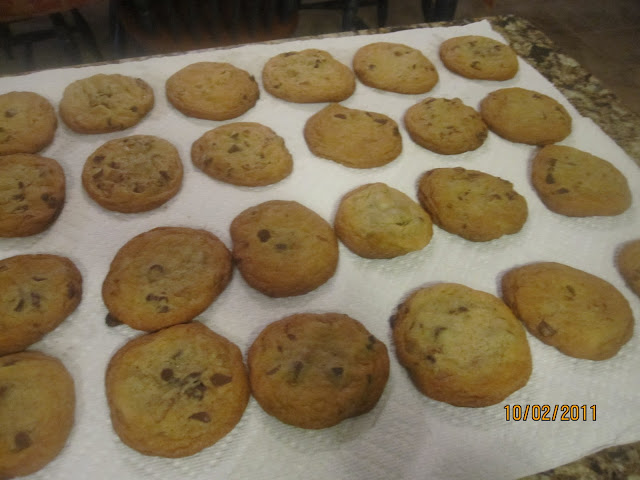 All ready for my Colonel…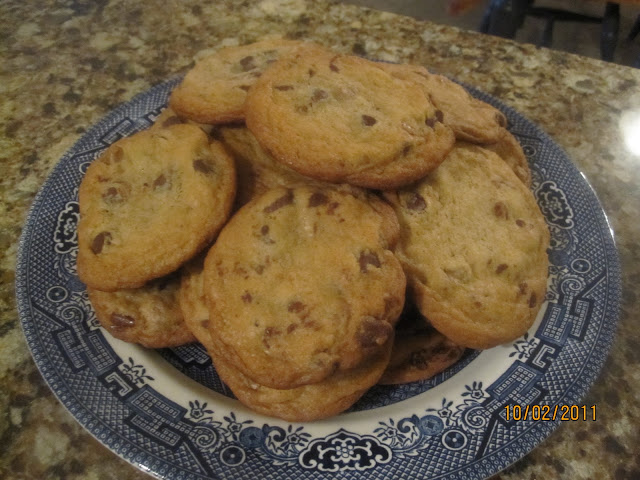 Yummy…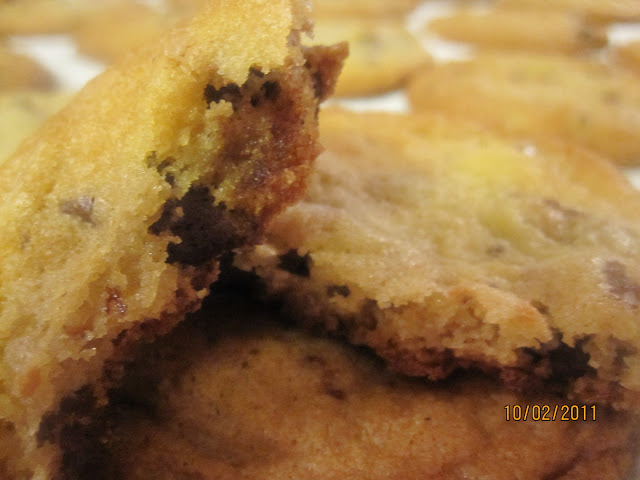 When I was preparing for Olivia's graduation party in June,
I made 2 recipes of chocolate chip cookies
a few weeks BEFORE her party, froze them and baked them the day before.
Made life much easier while I was trying to prepare trays of ziti and 100 meatballs.
I saw this on another blog and thought
"What a great idea!"
Shape the cookie dough and place on trays as if you were baking them.
Place the trays in the freezer and once the cookie dough has frozen,
remove from the trays and place the frozen cookie dough balls in a zip lock baggie.
This way if you're craving cookies and want to be "good" you can only bake one!
Enjoy your day!