Here are a few spring cleaning tips for your front porch that will help you say goodbye to the cold winter weather and hello to brighter days.
Welcome friends and family to your home with a beautiful, clean entrance. It can be hard if you live in a cold climate with snow, wind and ice over the winter months like we do.
Check out all the ideas for decorating with spring wreaths for your front door.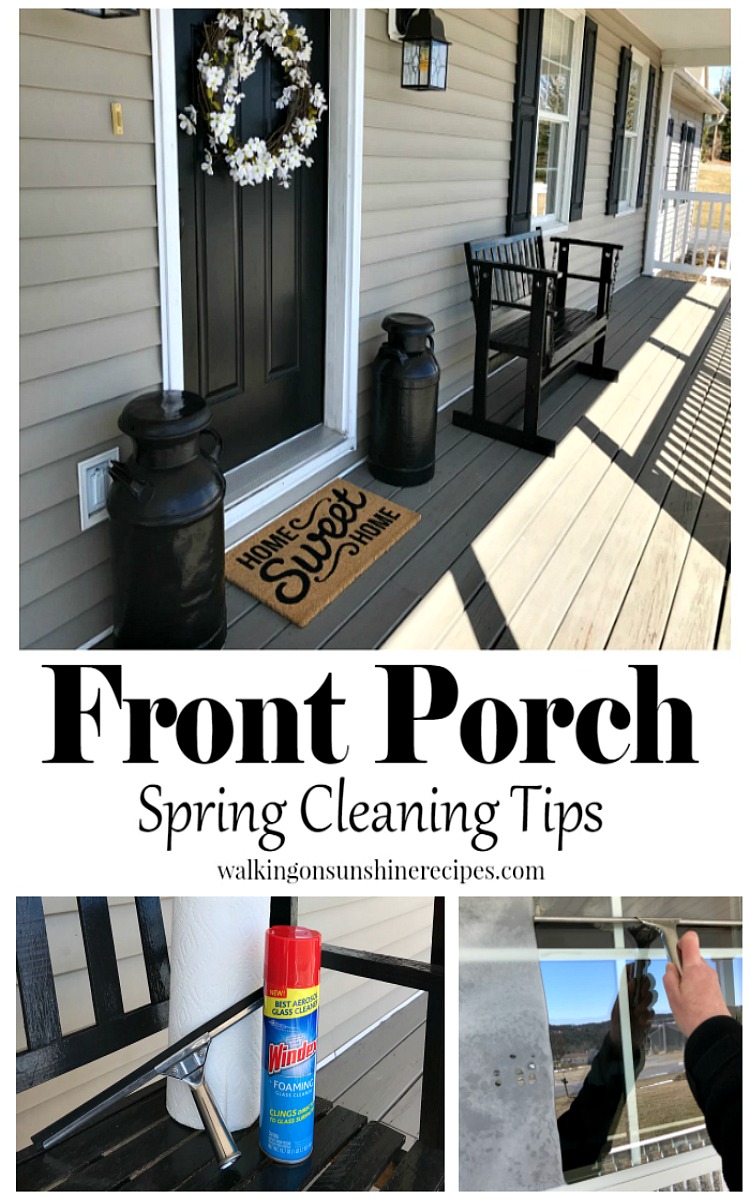 This blog post was originally sponsored by SC Johnson and has been updated since it first appeared in 2018 with information. I hope you enjoy the updates as much as I enjoyed working on them! All opinions expressed in this post are my 100 percent my own.
After the very long winter we had in our corner of the world, I am more than ready to get our front porch ready for Spring! I am looking forward to enjoying a glass of iced tea and watching the beautiful sunrises and sunsets all from that cute swing!
But in order to get our front porch ready for Spring, I need to do some serious cleaning.Especially the windows. They always seem to be hit hard from the winter storms.
Table of Contents
Pretty Spring Accessories
I love having a front porch and I love having it be the first thing our family and friends see when they come to visit us. Here are just a few tips to help us clean and get our front porch ready for Spring.
More Information
More Information
More Information
More Information
More Information
More Information
How to Get the Front Porch Ready for Spring
Remove everything from the front porch.

Start with cleaning the windows.

Make sure you clean the windowsills as well.

Clean the light fixtures.

Wipe down the front door.

Using a stiff broom, give the floors a good cleaning as well.

Hang up a pretty spring wreath.

Lay down a new welcome mat.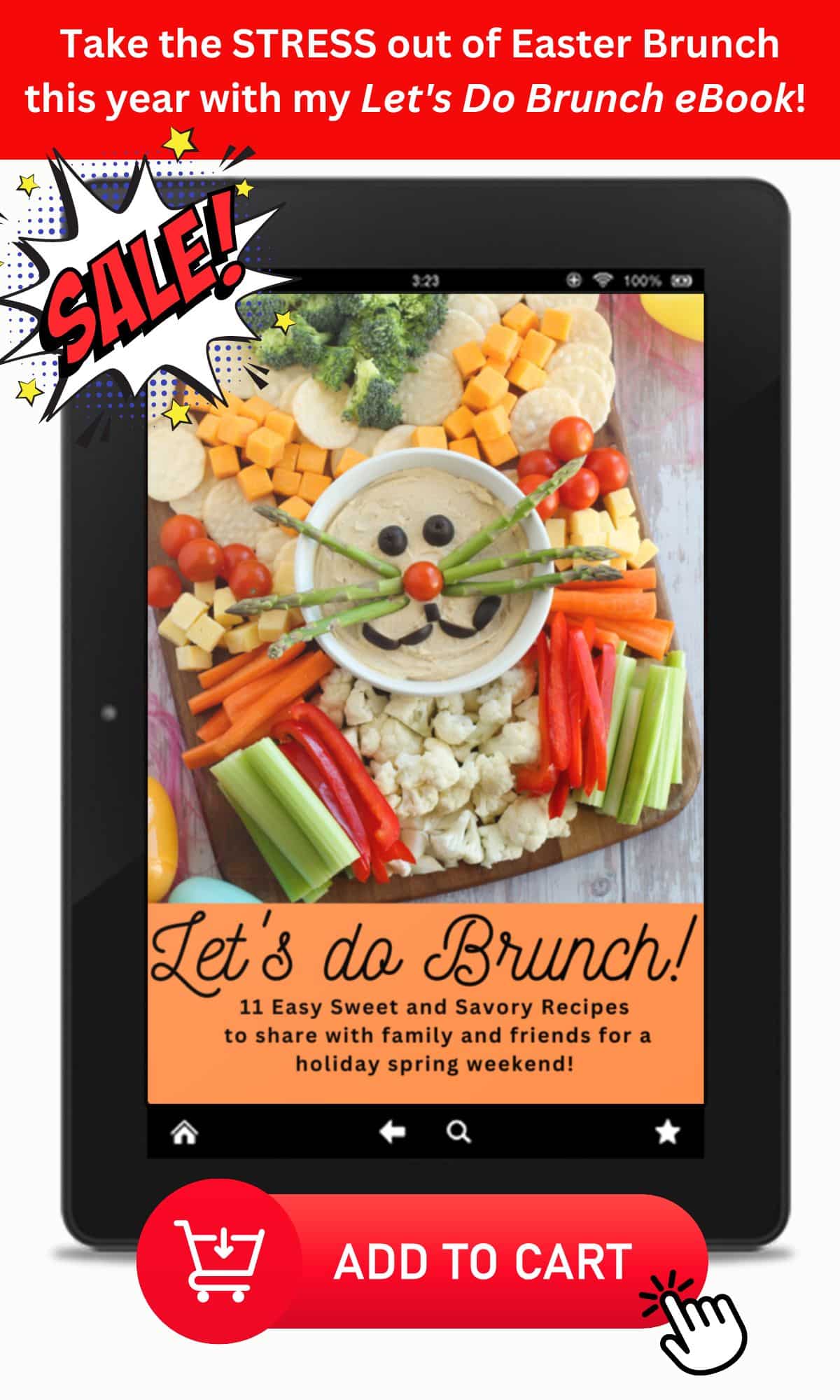 How to Clean the Windows
To help me get the windows sparkling clean, I'm using Windex® Foaming Glass Cleaner. It removes dirt, grease and grime from mirrors, vertical glass surfaces, glass tile and especially WINDOWS!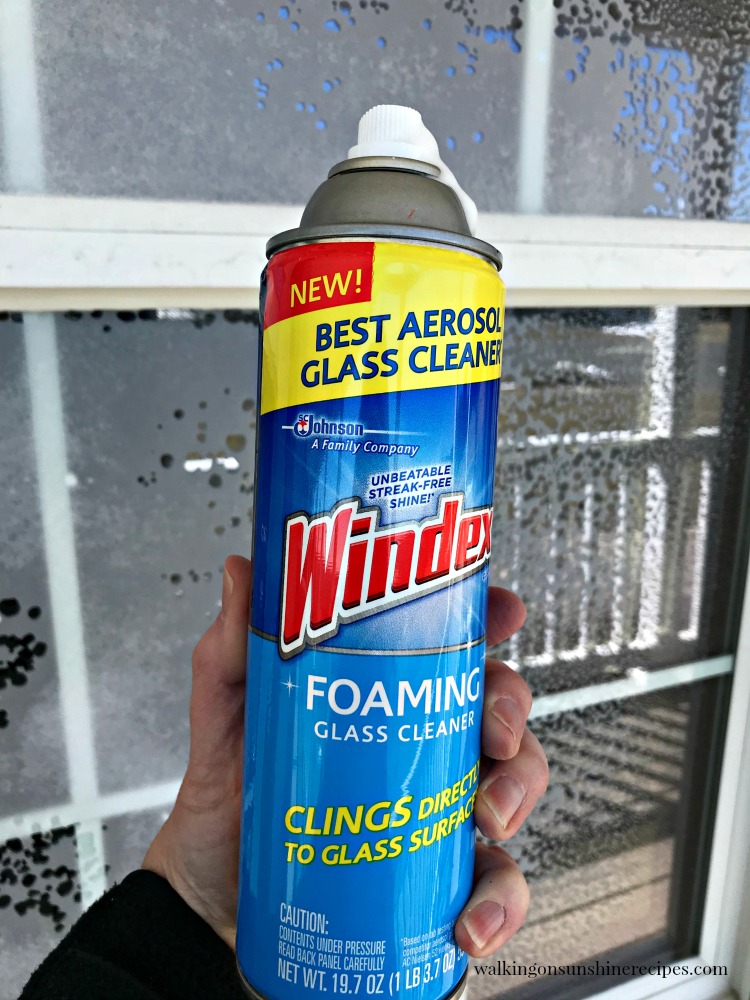 More Information
I love that it's a foaming formula and clings to the surfaces you need to clean and doesn't spread or drip all over the place. Look how the foam is clinging to my window!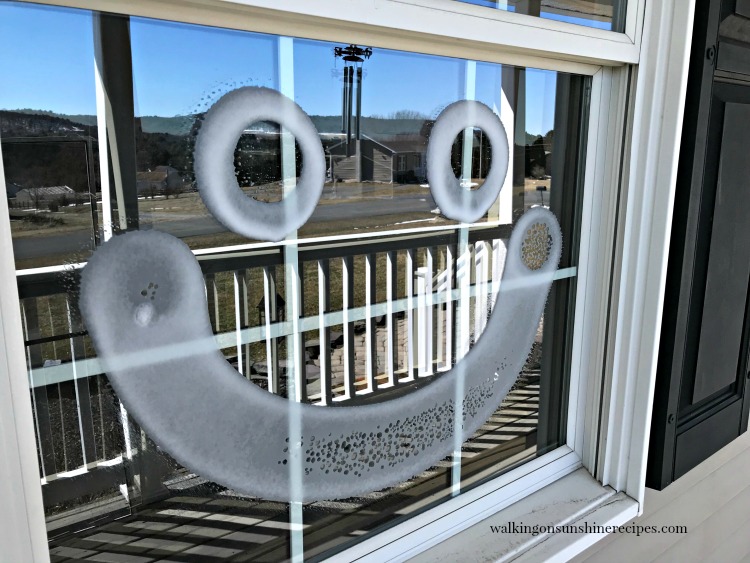 To get the windows really clean and streak free, I use a paper towel.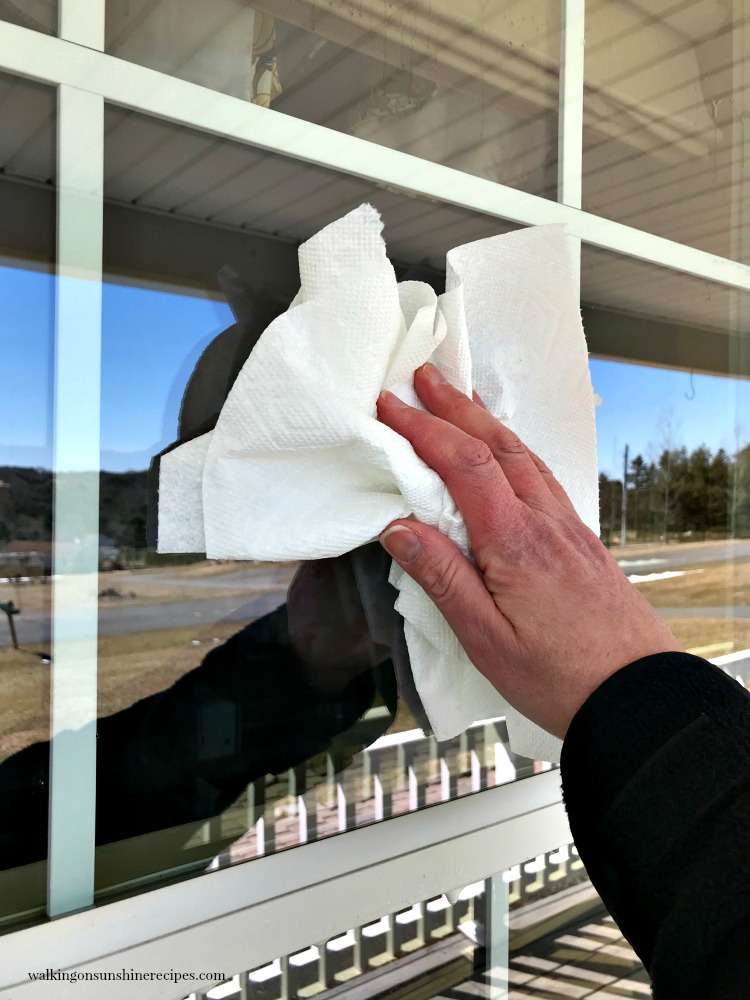 I'm a little embarrassed to show you how dirty the windowsills are!  Not to worry, Windex® Foaming Glass Cleaner works great on all this grime too!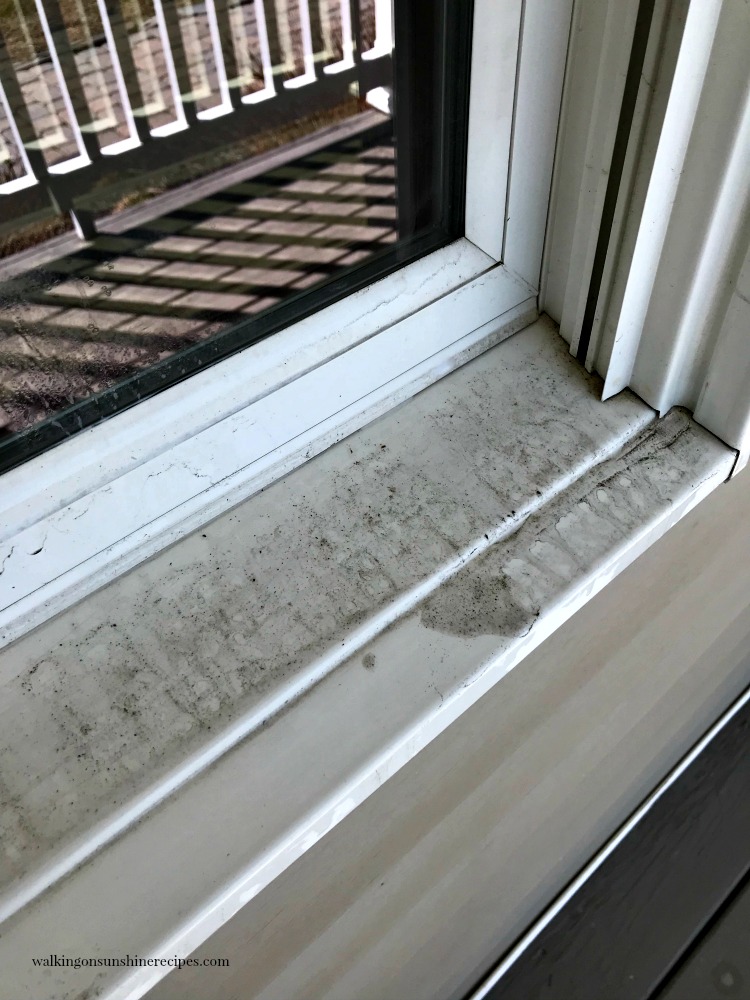 How to Clean Outside Light Fixtures
Now that the windows are clean, let's turn our attention to the light fixtures. Again, look how great the Windex® Foaming Glass Cleaner clings to the glass on the lights. There's no dripping and no mess! I used another clean paper towel to get the light fixture squeaky clean!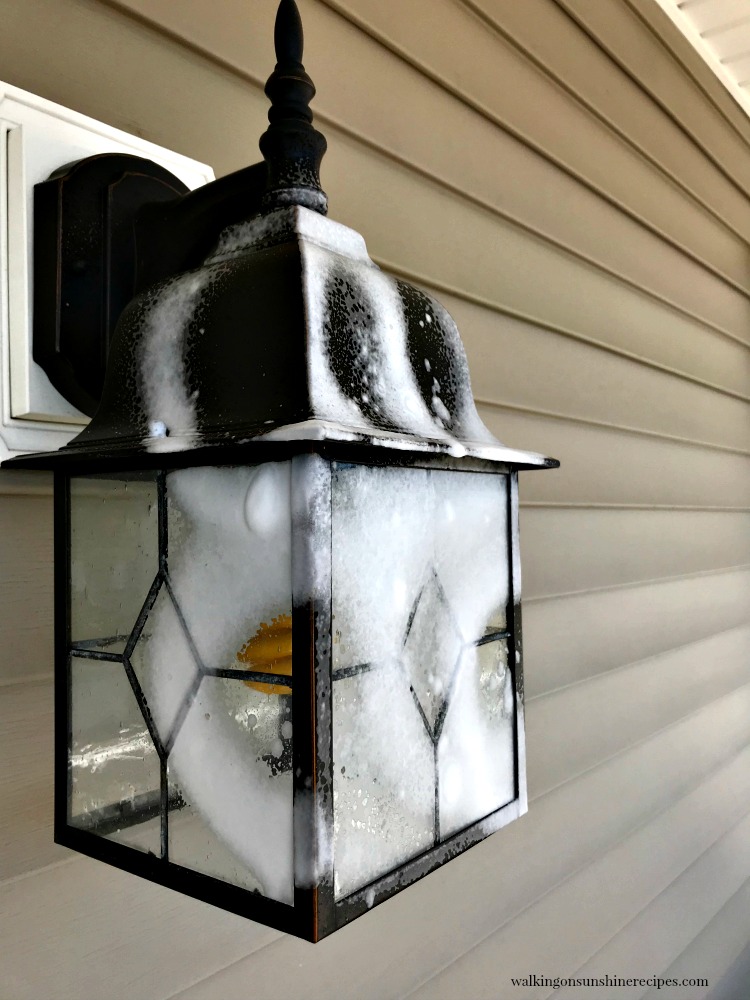 Look how great the windows and the light fixture look!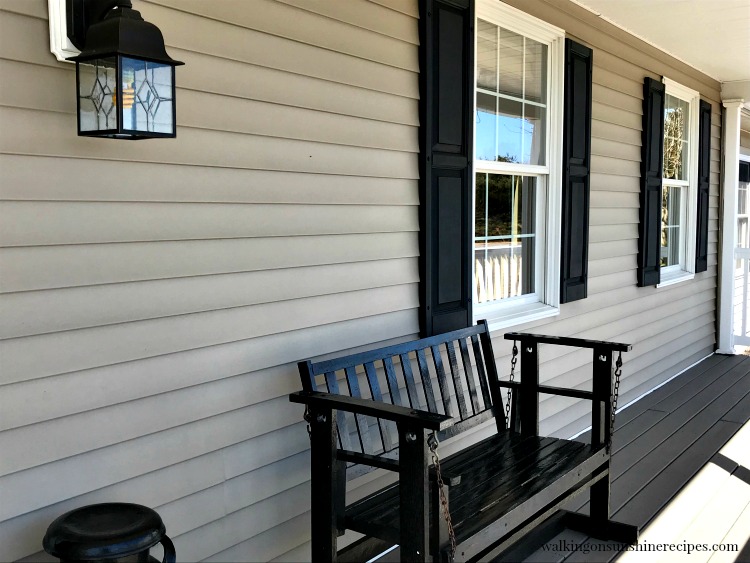 Here's a closeup of the windows. You can really see how Windex® Foaming Glass Cleaner helped the windows get that unbeatable streak-free shine that Windex® products are known for!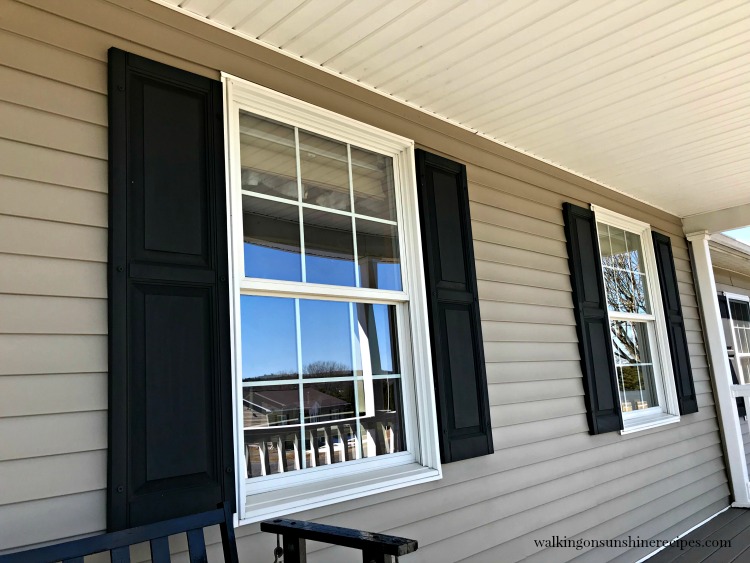 How to Decorate and Add Accessories to the Front Porch
I thought a pretty white flowered wreath would be perfect on our front door now that everything is clean! And of course, a new welcome mat always makes everything look beautiful.  I especially love the "Home Sweet Home" saying that will be sure to welcome our family and friends to our home.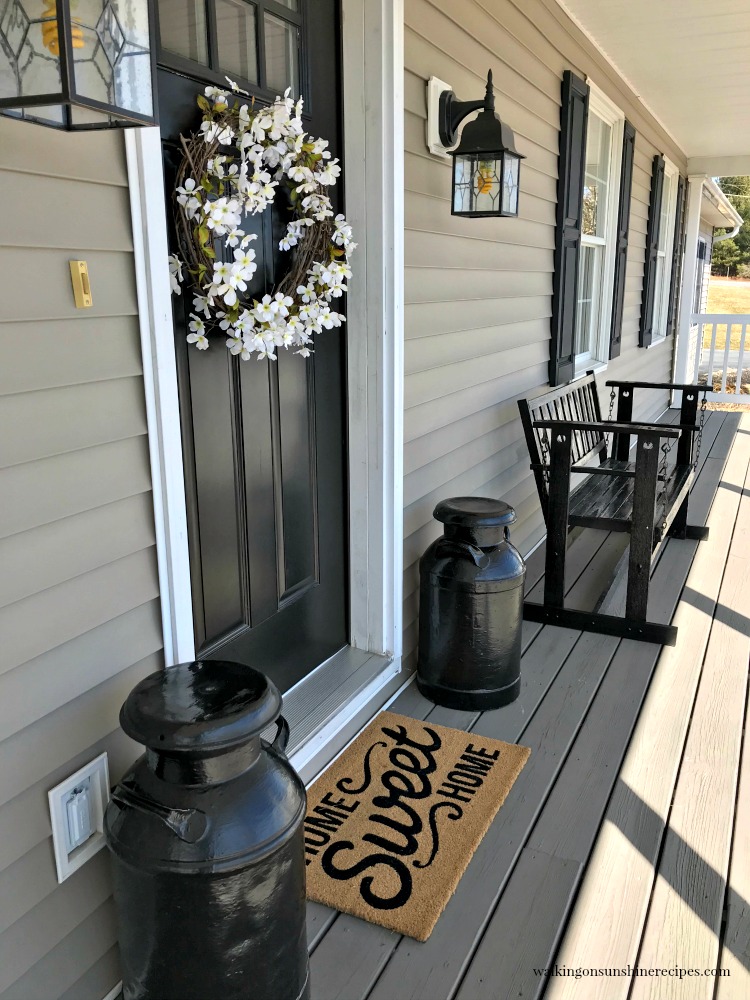 A few other Fun Spring Projects: 
(*Based on lab testing against leading competitor aerosol glass cleaner per AC Nielsen 52 weeks ended 1/28/17.)