A collection of 21 chicken cutlet recipes that will give inspiration on what to make for your family's dinner tonight. These stuffed chicken cutlet recipes are not boring chicken recipes!
Everyone is going to love these recipes, and you'll be craving them as leftovers the next day. Or at least taking the leftovers with you to work!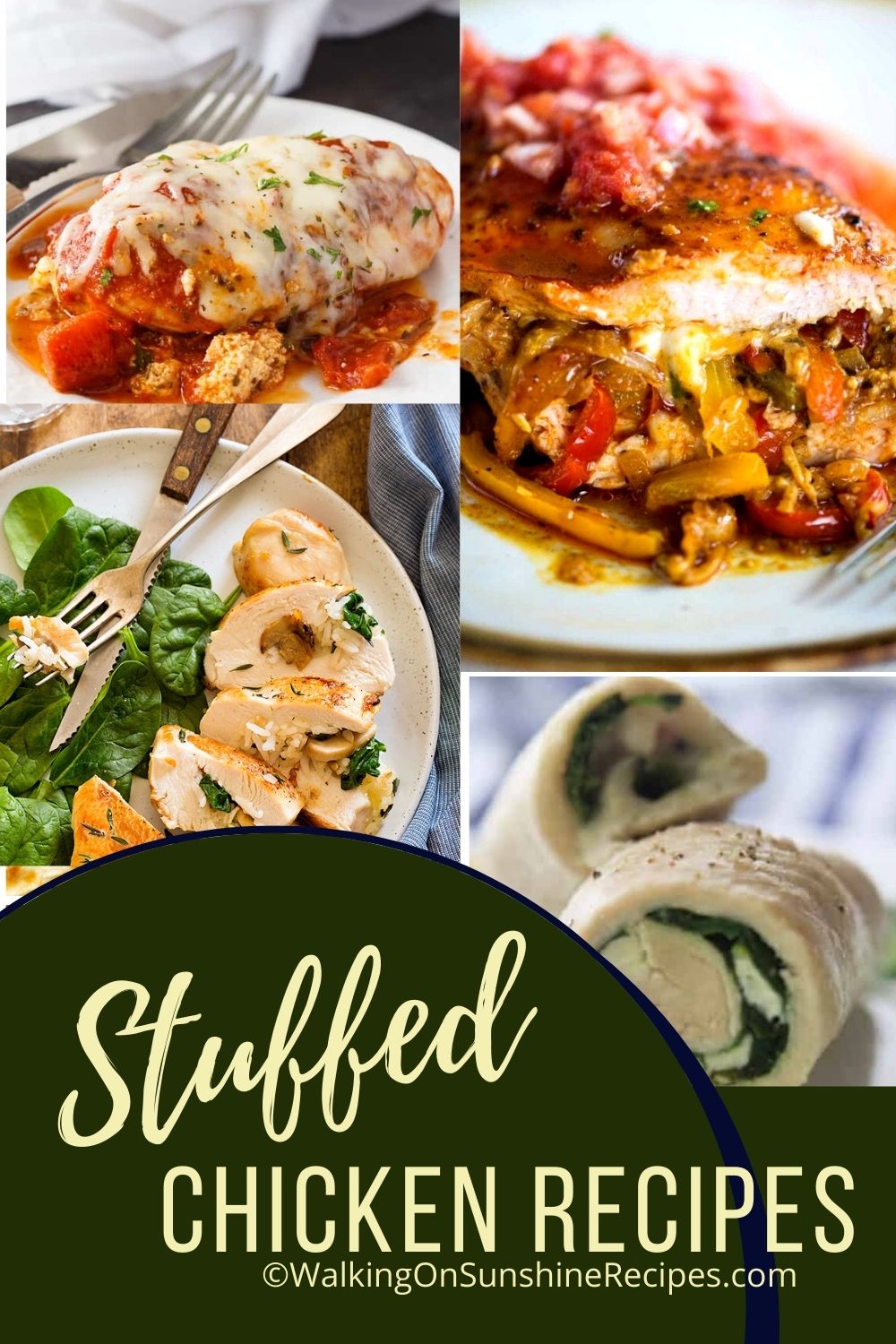 There are so many ways you can add chicken into your dinner plan a few times a week. And why not? Chicken cutlets are usually inexpensive; especially if you stock up when they're on sale.
Freezing chicken breasts is easy and they can be thawed whenever you're ready to prepare dinner. Most recipes are ready to serve in under 30 minutes.
Especially if you start out with thin chicken cutlets like these stuffed chicken cutlet recipes I'm share with you today.
Table of Contents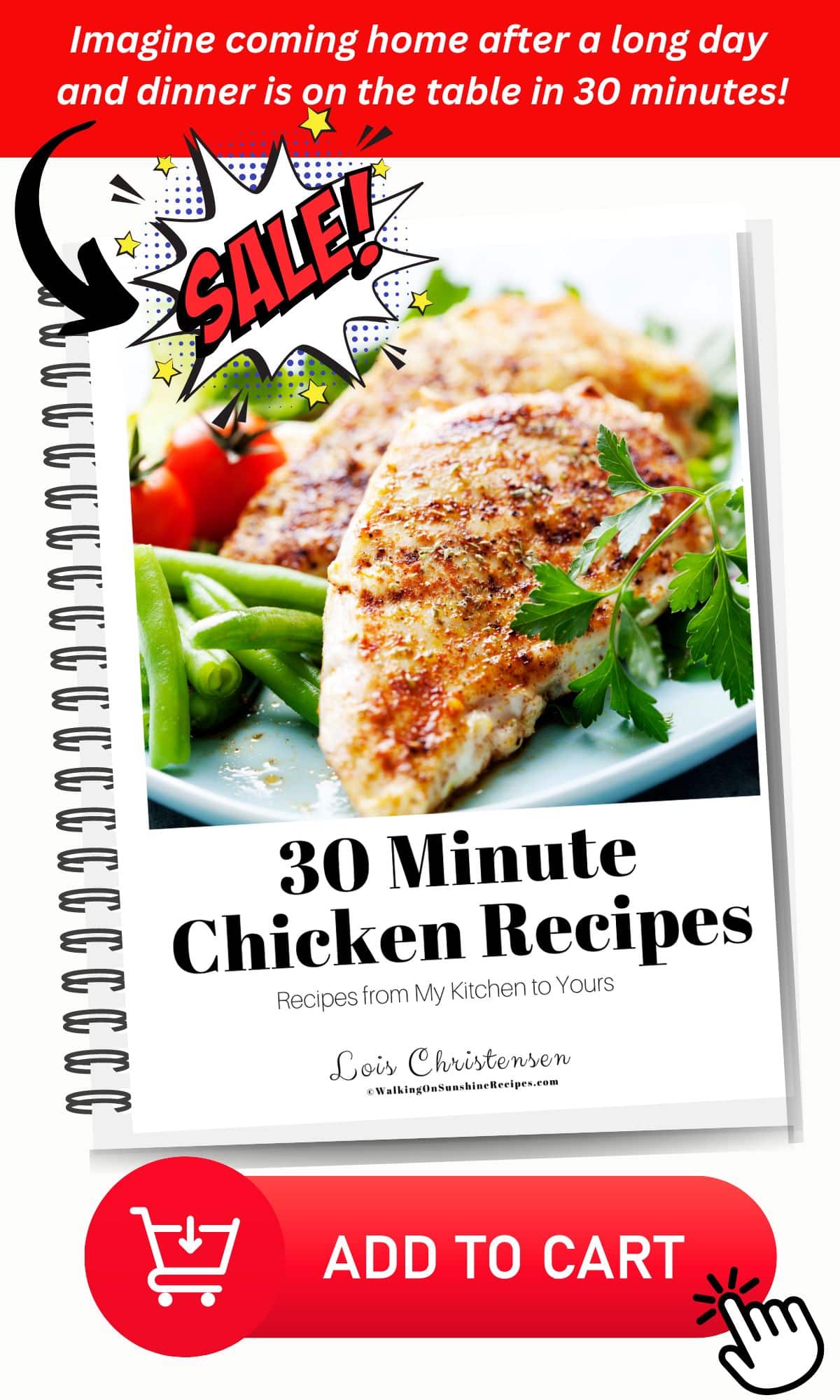 How can you stuff a chicken breast?
Chicken is a versatile and popular food, but it can be tricky to stuff without making it dry or overcooked. The key is to start with a good quality chicken breast, and to use a sharp knife to carefully butterfly it open.
Once the breast is flattened, you can begin to add your stuffing of choice. Be sure to evenly distribute the stuffing, and to not overfill the chicken so that it can still be rolled up and secured.
You can also use a sharp knife to make a pocket in the meat. Be careful not to cut all the way through, as this will cause the filling to leak out. Once the pocket has been created, simply add your desired filling and secure the opening with toothpicks or kitchen twine.
When you're ready to cook, preheat your oven and roast the chicken until it is cooked through. Keep in mind that stuffed chicken breasts will take longer to cook than un-stuffed chicken, so be sure to check that the internal temperature is 165°F before serving.
Looking for more family favorite chicken recipes to add to your Weekly Meal Plan, check out a few of my family's favorites. I love adding having these recipes in my "arsenal," so to speak because they cook fast. Baked Chicken Cutlet Recipes or my Chicken Cutlets with Gravy.
What can you stuff inside a chicken cutlet?
Chicken cutlets are a versatile dish that can be dressed up or down to suit any occasion. And when they're stuffed with a flavorful filling, they're even more delicious! Here are three stuffed chicken cutlet recipes that are sure to please.
For a classic flavor, try chicken cutlets stuffed with mozzarella and herbs. The creamy mozzarella pairs perfectly with the fresh herbs, and the overall effect is simple but elegant.
If you're looking for something a little more adventurous, try chicken cutlets stuffed with goat cheese and sun-dried tomatoes. The tangy goat cheese is offset by the sweetness of the tomatoes, and the result is a truly unique flavor combination.
Finally, for a real flavor explosion, try chicken cutlets stuffed with bacon and cheddar. The salty bacon pairs perfectly with the sharp cheddar, and the overall effect is simply irresistible.
How long to bake chicken cutlets at 375?
Most recipes for boneless, skinless chicken breasts will bake in the oven for 20 to 30 minutes; especially these stuffed chicken breasts. The best way to tell if your recipe is done is to use a digital meat thermometer.
When the internal temperature of chicken reaches 165° F, the chicken is done. How long it takes for chicken to reach this temperature depends on the weight, size and thickness of the chicken breast.
You'll want to remove the chicken from the oven and let it rest before slicing into it and serving. I usually like to cover the baking dish or baking tray with aluminum foil for about five to ten minutes.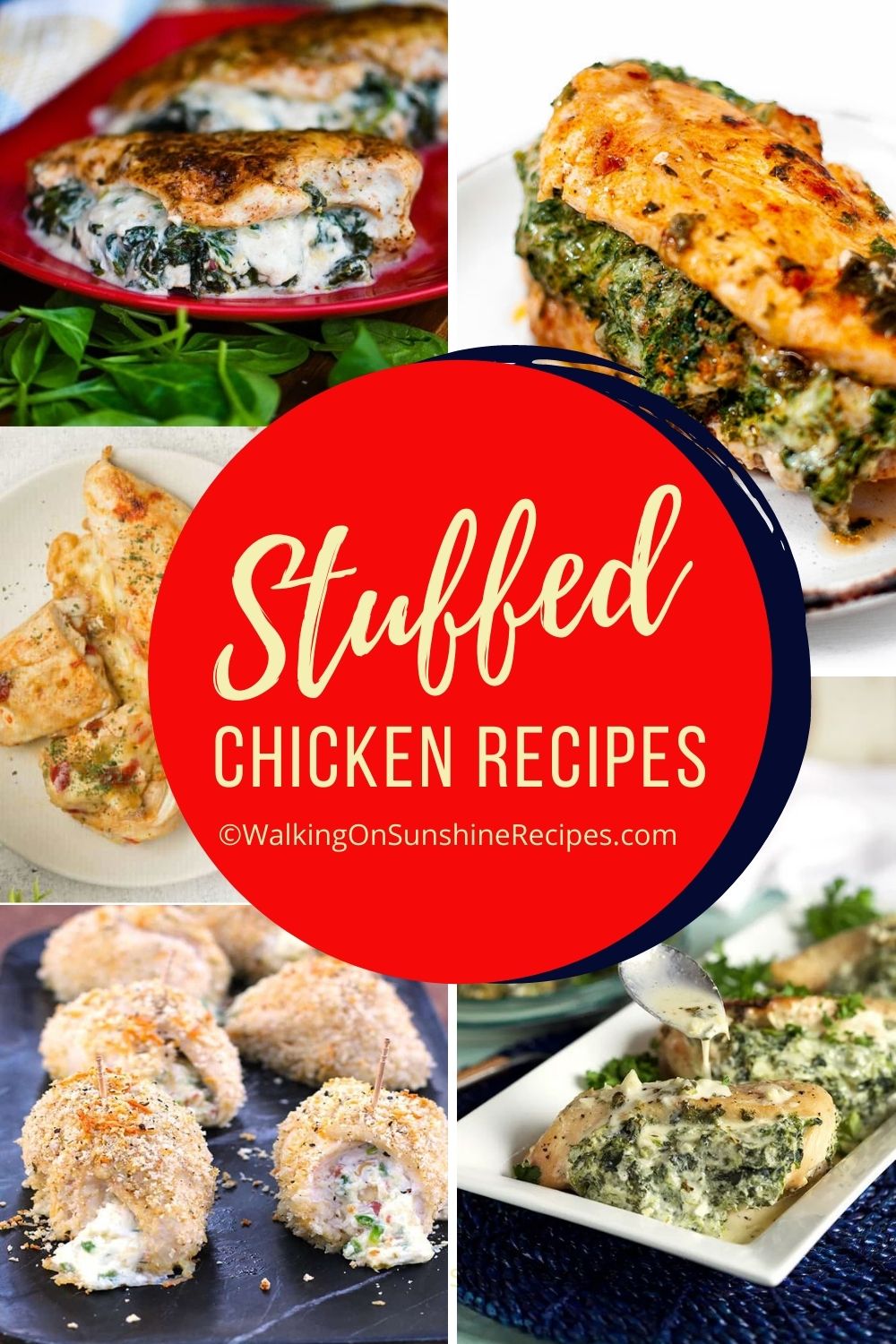 Helpful Kitchen Tools
4 Pieces Breading Trays SetMore Information
Stainless-Steel Breading TraysMore Information
The Pioneer Woman Baking DishMore Information
Digital Instant Read Meat Thermometer KitchenMore Information
Meat Tenderizer, Heavy Duty Hammer MalletMore Information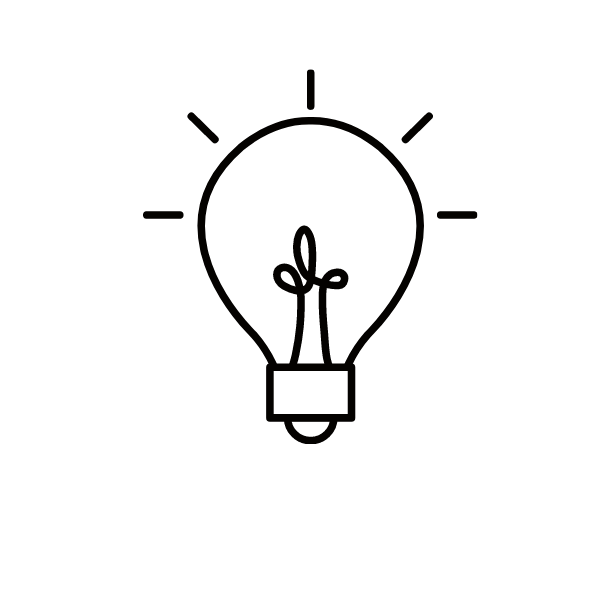 Cooking Tip: The secret to cooking chicken FAST is to use thin chicken breasts. Check out how I get thin chicken cutlets in the post, How to Make Thin Chicken Cutlets.
Frequently Asked Recipe Questions
How do I stop my stuffed chicken from leaking?
An easy way to stop stuffed chicken from leaking is to place the stuffed chicken breasts in the freezer for about 10 minutes or so before baking. By chilling the chicken cutlets, you're also firming up the stuffing and won't melt while cooking.

How do you secure stuffed chicken breast?
You can secure stuffed chicken breast with toothpicks. You can also kitchen twine and tie up the chicken. Make sure you remove the toothpicks or twine before serving to friends and family.
Tried any of these recipes? Let me know in the comments!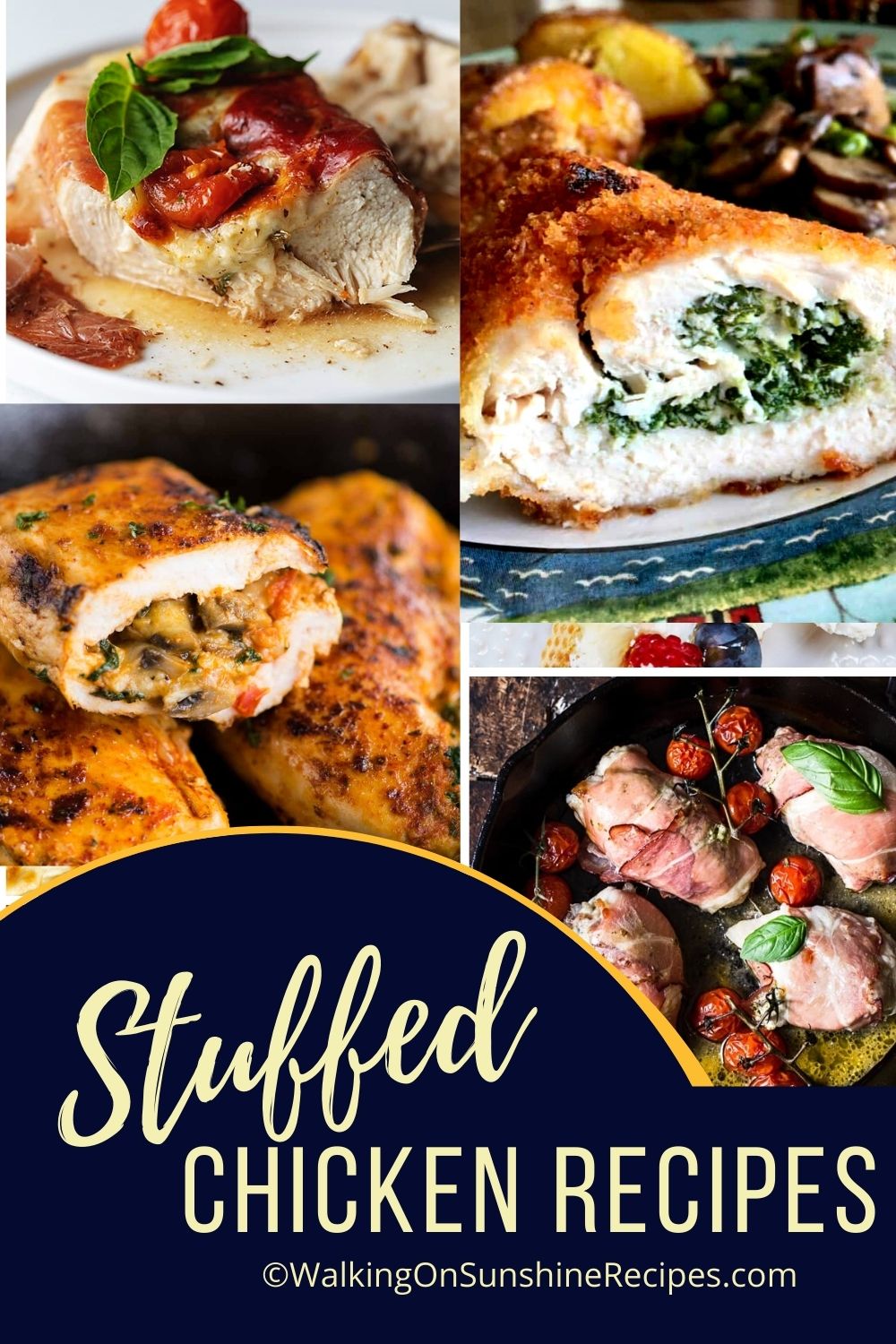 Stuffed Chicken Cutlet Recipes
Stuffed Chicken Cutlet Recipes - a collection of 21 chicken cutlet recipes that will give inspiration on what to make for your family's dinner tonight.