If you're on a calorie restricted diet or need to watch your sugar intake, these 14 Sugar Free Cheesecake Pudding Recipes are definitely going to satisfy your sweet tooth! They're creamy and delicious while at the same time, they're low in calories.
Let me share with you a collection of cheesecake pudding recipes that's so delicious you won't even know they're sugar free!
Most of these easy dessert recipes I'm sharing with you today are made with simple, everyday pantry items. You can probably enjoy one of these 15 sugar free cheesecake pudding recipes tonight as a snack after dinner.
If you're looking for more diabetic treats, try my Sugar Free, Flour Free Peanut Butter Cookies. Or you can look through the collection of Diabetic Christmas Cookies to help you satisfy your sweet tooth.
If you're thinking, "give me the sugar," well, try my 16 Jello Cheesecake Pudding Recipes Collection. They are delicious and made with traditional pudding mixes that include sugar.
Helpful Kitchen Tools
This post contains affiliate links. That means that if you make a purchase after clicking on a link I may earn a small commission at no extra cost to you. For more information, click here.
More Information
More Information
More Information
More Information
Tips for making Jello Pudding
Remember, there are natural sugars in milk and sugar free whipped toppings. Make sure you follow your health guidelines set for you by your doctor as to what you are allowed to eat if you are following a sugar free diet for health reasons.
Give yourself enough time for the pudding to set properly. Most of these pudding mixes are "instant" but still need at least 30 to 60 minutes to firm up or the pudding could be runny.
Be mindful of what you are topping your sugar free pudding mix with. For example, cookies, graham cracker crumbs all have sugar. Some fruit also will spike your sugar level if you're not careful.
Tried and of these recipes? Let me know in the comments!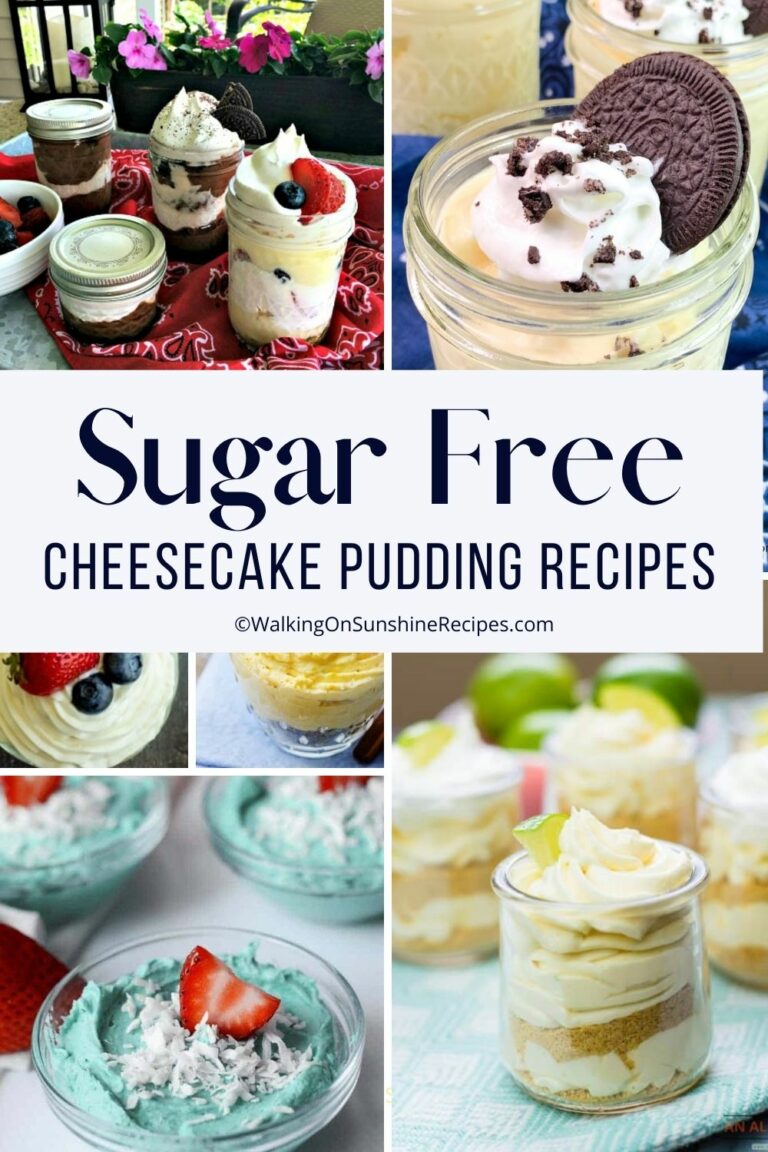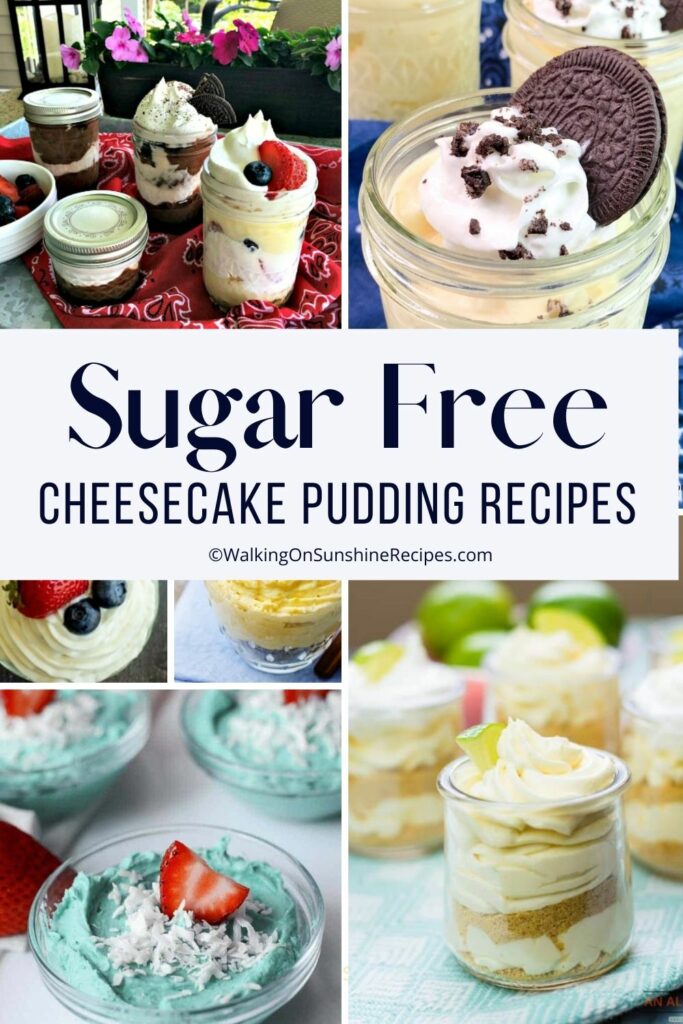 Frequently Asked Recipe Questions
What is sugar free pudding sweetened with?
Most sugar free pudding mixes use use artificial sweeteners to mimic or supplement the sweetness of sugar.
Will sugar-free pudding set with water?
Yes! But you will need to reduce the amount of liquid you add to the pudding mix. And it will not taste as good as when you follow the directions on the back of the pudding mix boxes.
More Information
More Information
More Information
More Information
More Information
Sugar Free Cheesecake Pudding Recipes