An easy way to measure shortening without making a huge mess while you're baking and cooking, because sometimes cleaning messy, sticky things can make baking not fun!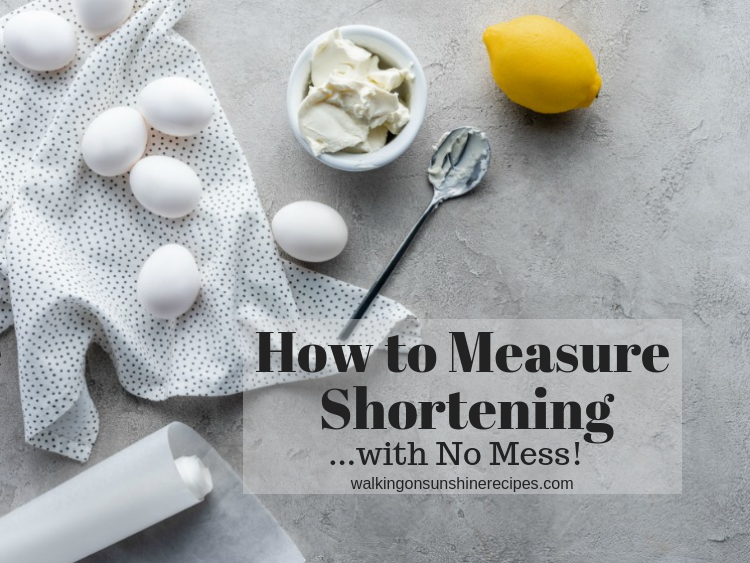 Easy Way to Measure Shortening
I love to bake and cook, but one thing I don't like to do while I'm cooking is deal with a messy sticky mess. Especially when I need to measure shortening for recipes like homemade pie crust or homemade biscuits. Even when I'm baking with peanut butter! The mess these ingredients leave behind can be challenging to clean!
Which is why I'm loving this tip I've been using lately on the easy way to measure shortening without the sticky mess! This tip works great when you have to measure peanut butter or honey too.
How to Measure Shortening without a Sticky Mess
Nothing is worse than trying to wash out peanut butter, honey or shortening from a measuring cup.
Lay clear plastic wrap on top of the measuring cup and fill the measuring cup with either shortening, peanut butter, honey or whatever sticky ingredient the recipe you're using calls for.
Then bring up the sides of the plastic wrap and gently remove the ingredients. They're neatly contained in the plastic wrap!
Unwrap the sticky ingredients...shortening...into the bowl with the rest of the ingredients for your recipe.
Your measuring cup is clean! You don't even need to wash it!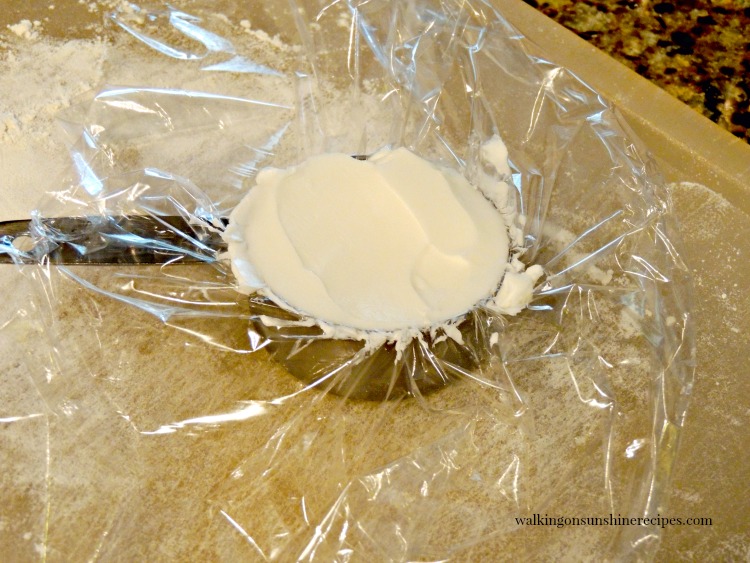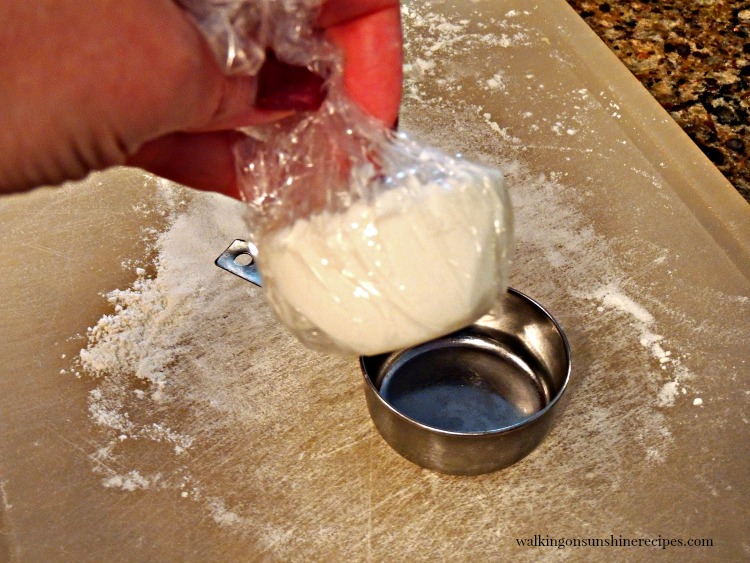 So the next time you need to measure something "sticky" just reach for the plastic wrap and see how easy this tip is.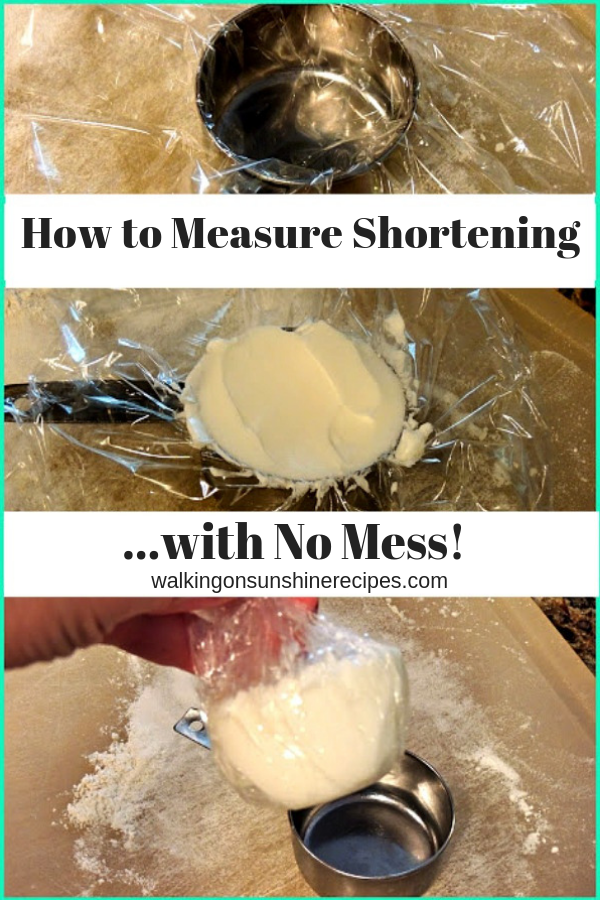 You may also enjoy these delicious recipes: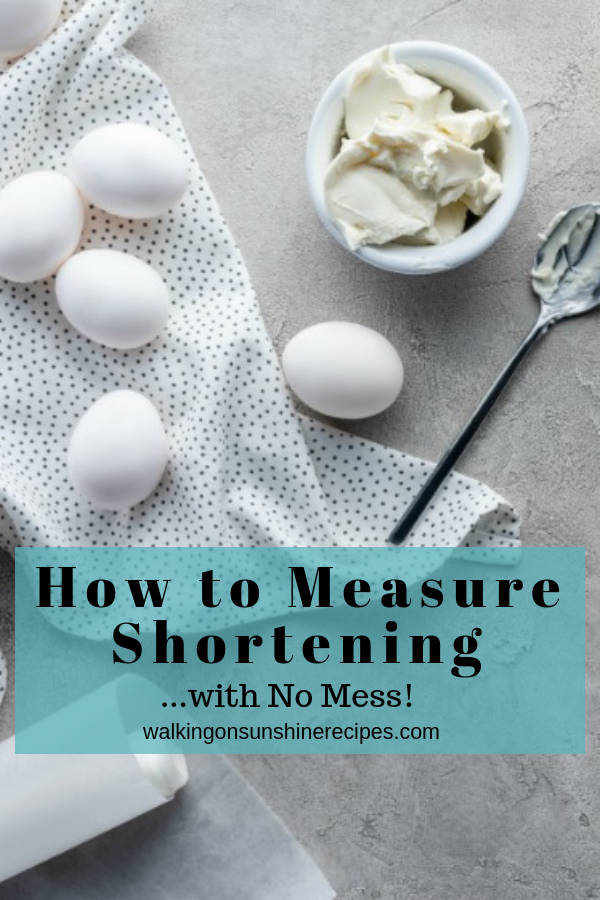 Check out some of my favorite Baking Cookbooks
This post contains affiliate links. Your cost is the same, but I earn a commission when you shop through them. For more information, click here.
More Information
More Information
More Information
More Information
More Information