Everything you need to know to decorate pie crust to make your homemade pies look beautiful. It's easy to do if you follow these simple and easy tips!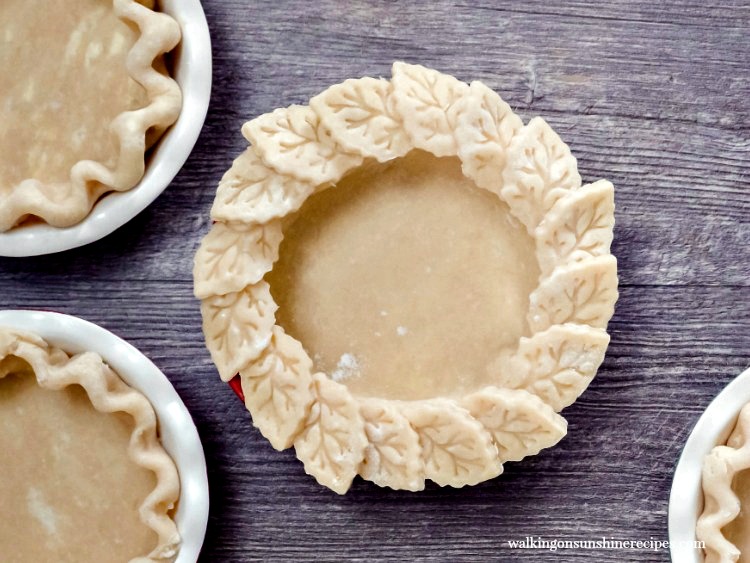 How to Decorate Pie Crusts
Today I thought we'd discuss how to decorate pie crusts by learning how to crimp the edges of your pie dough into pretty designs that will wow your family and friends. When you bring a homemade pie to the table to slice and serve to your guests, you want it to look not only delicious, but pretty.
But for some people, making homemade pie dough is a challenge. Last week we went through the basics of how easy it is to make homemade pie dough using the recipe I use all the time to make my own homemade pie dough.
How to Crimp Pie Dough Edges
Crimping the edges of a pie crust makes your pie look pretty; plain and simple. But there is another reason why we crimp our pie crusts. It helps hold the edges of a single pie crust in place, so the dough doesn't slump down during baking.
The most important thing to remember is to roll the dough a little longer than the pie plate so you have enough dough to build up a high edge. Once you have rolled out your dough, transfer it to a pie plate. You want to make sure the overhang is even all around, so trim if necessary. Take the overhang and roll it under so you have a "cylinder" that rests along the edge of your pie crust.
An easy way to crimp the edges of a pie crust are to press your thumb into dough edge at an angle, then pinch dough between thumb and knuckle of index finger.
Place thumb in groove left by index finger; pinch as before.
Repeat, rotating pie plate as you go. This is how my mother crimps her pie crust by using your index finger and your thumb, "squeeze" the dough to create a crimp.
How to Decorate with Pie Crust Cutouts
This has to be one of the easiest ways to decorate pie crust! All you need are small cookie cutters in the shapes you want to decorate your pie.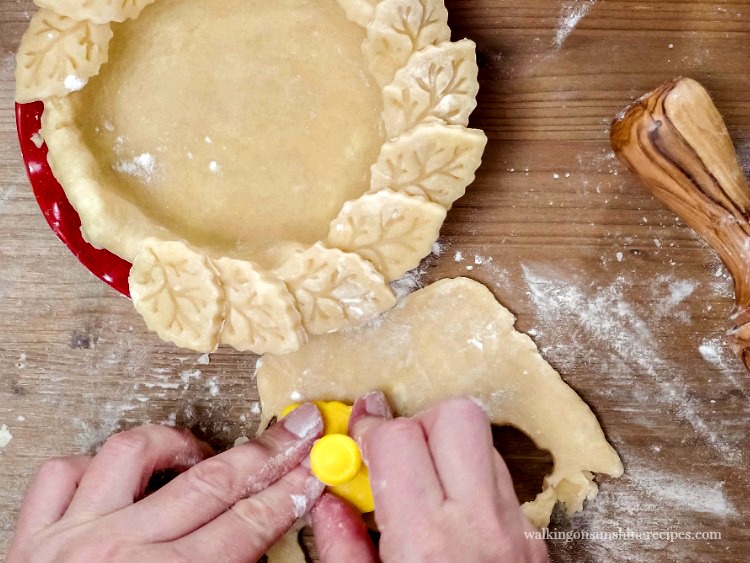 Place the pie cut outs on the edge of the pie crust. Make sure you first brush a little water on the edge of the pie crust to help the pie cut outs stick.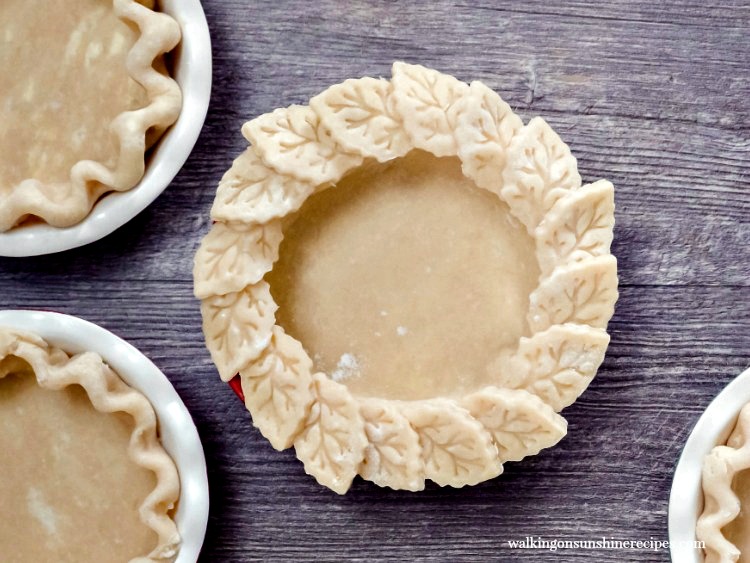 After the pie cut outs have been added to the edge of the pie crust, fill it with the pumpkin pie filling and bake according to the recipe directions.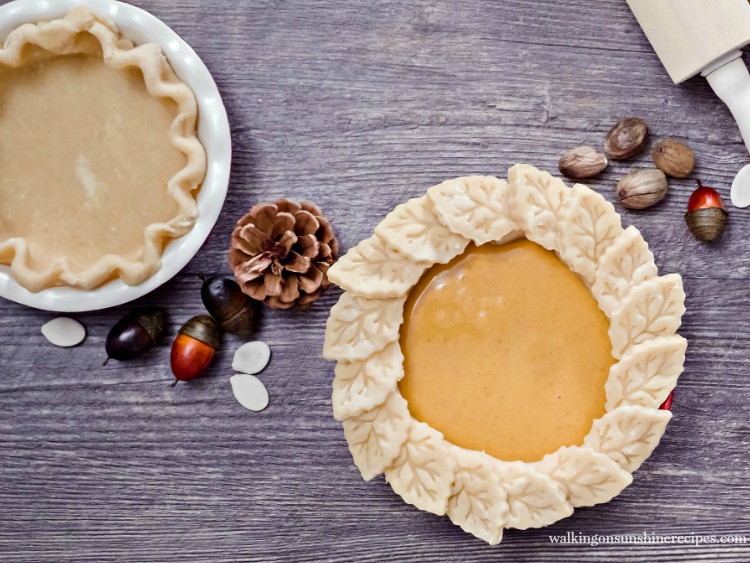 You can also bake the pie cut outs separately on a baking tray and then place them directly on top of a baked pie.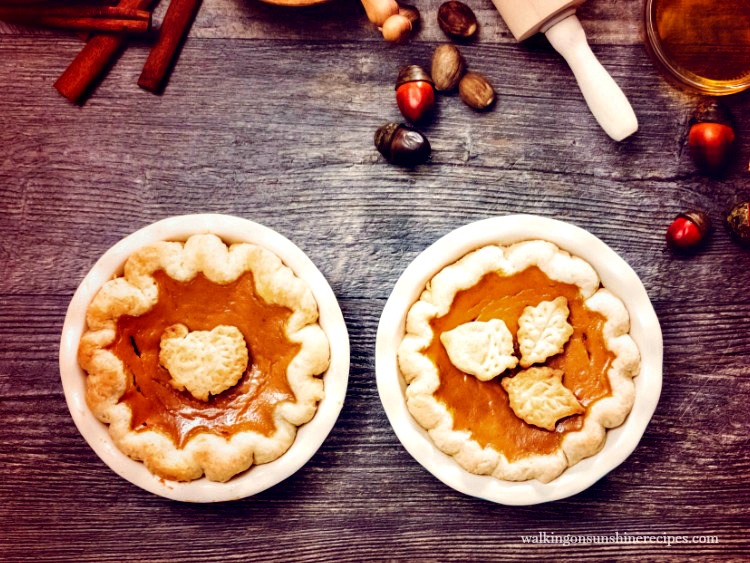 A few more Pie Recipes:
Now that you know how to make your own pie crust and decorate pie crust, let's bake something yummy! Here are a few good recipes: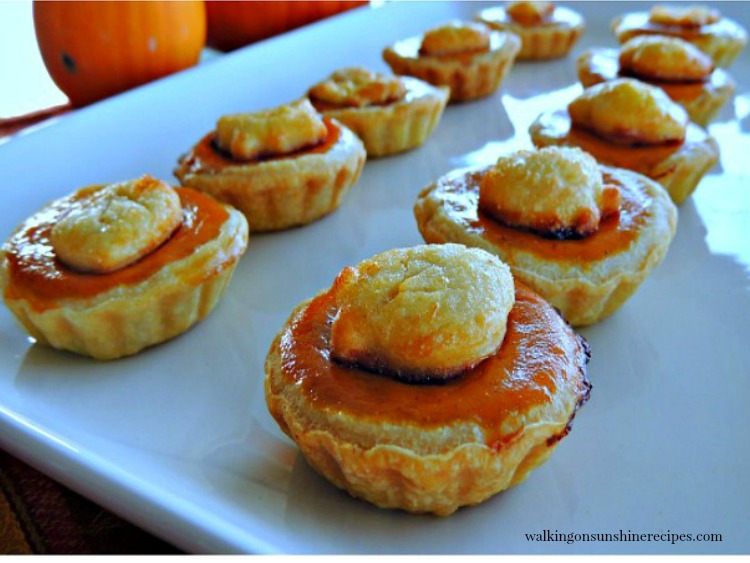 Helpful Kitchen Tools for Pie Cut Outs:
This post contains affiliate links. Your cost is the same, but I earn a commission when you shop through them. For more information, click HERE.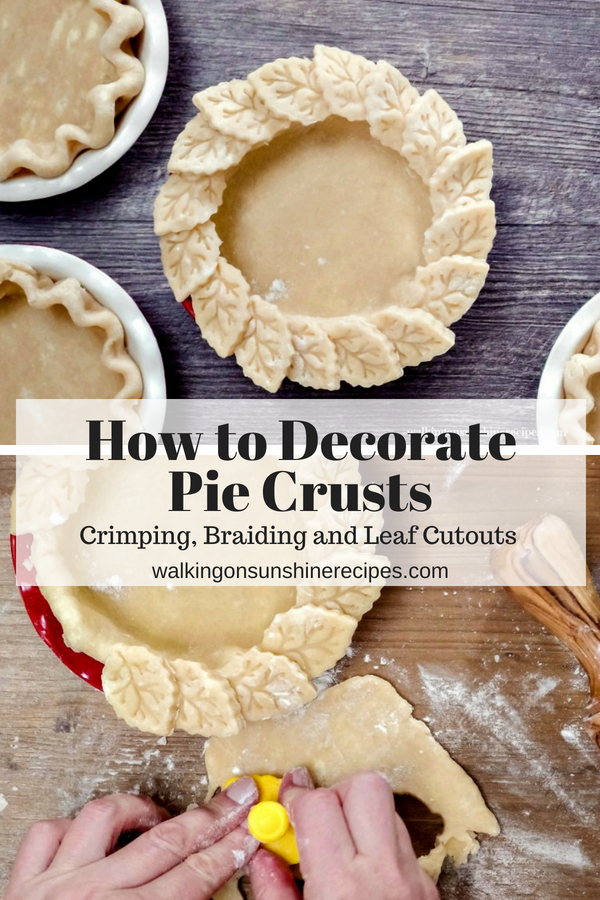 More Information
More Information
More Information
More Information
More Information
More Information
More Information
More Information
More Information
More Information