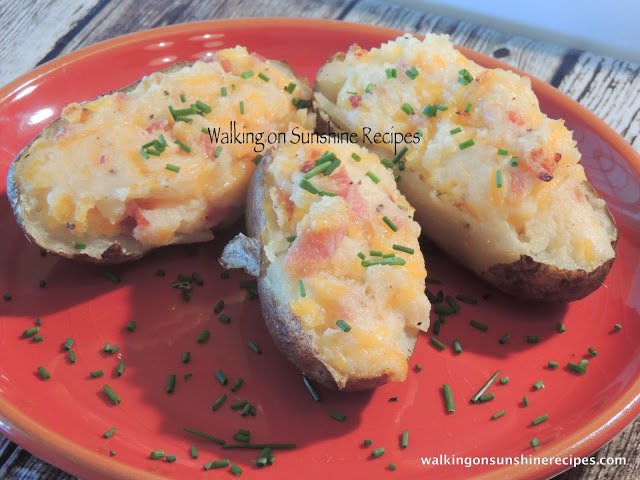 My family loves Twice Baked Stuffed Potatoes, well except for my son.
Until one day he came home from school and said that they made a great side
dish in his Home Economic's Class. It's not really called that, but I can't remember the
new name for Home Economic's.
He began to describe to me this "new" side dish that he loved.
I looked at him and said, "You mean like the twice baked potatoes I make and you refuse to eat?"
It seems the ones he made at school had BACON in them.
The ones I usually make don't. So I've added bacon to my recipe and he now LOVES them.
We eat them probably once a week.
Twice Baked Stuffed Potatoes
4 baking potatoes
1/4 cup milk
3 slices of bacon, cooked and chopped
1/4 cup sour cream
1/2 cup cheddar cheese
salt and pepper
chopped chives, optional
Begin by baking your potatoes:
I always rub my potatoes with oil and then generously sprinkle them with salt and pepper.
Wrap them in aluminum foil and bake in a hot 425 degree oven until a knife can go through them easily.
Once the potatoes have cooled enough for you to handle them, slice them in half and scoop out most of the potato flesh being careful not to break the potatoes.
Using a potato masher, mash the potatoes but don't go crazy trying to get all the lumps out.
Add the milk, sour cream, salt and pepper and mix until everything is combined with the potatoes.
Stir in the bacon and cheddar cheese.
Spoon the mixture into the scooped out potato shells.
Place the potatoes in a baking dish and bake in a hot 425 degree oven for another 10 to 15 minutes or until heated through and then under the broiler for just a minute or two.
Scoop out most of the potato flesh, being careful not to break the potatoes.
And if you do break the potato, do not worry. No one will know once they're stuffed.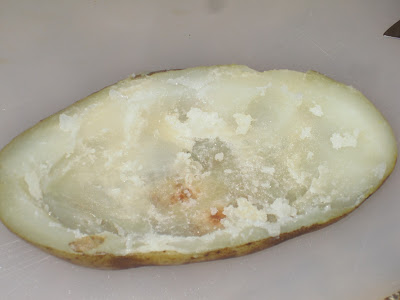 Stuff the shells with the potato mixture…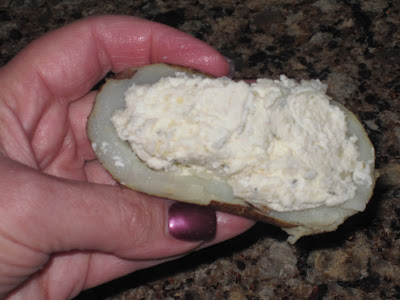 These really are EASY and DELICIOUS!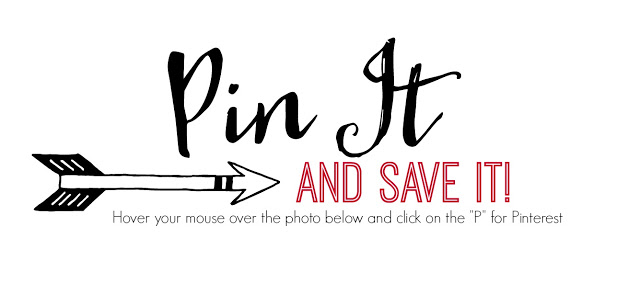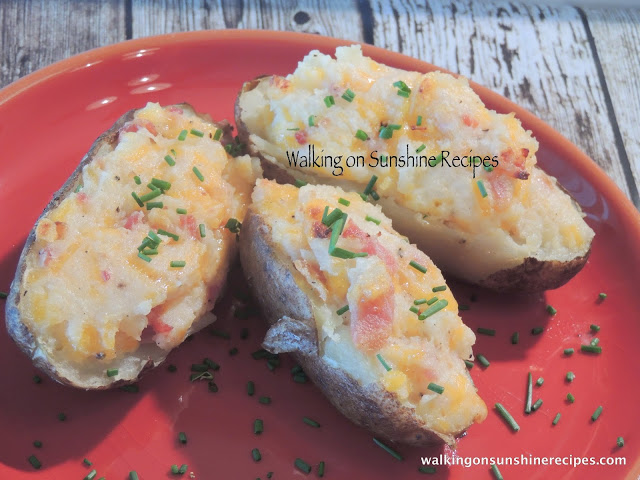 You can add whatever seasonings you like to the potato mixture.
I have even added flavored cream cheese, which my Colonel loves.
Enjoy your day!
Never miss a post from Walking on Sunshine Recipes.
Click on the box below to
Sign up NOW
and get new posts delivered to your inbox every morning.
I'll also send you a printable weekly menu to use to help plan your family's meals.