The perfect excuse for eating chocolate for breakfast is with these
delicious chocolate chunk muffins from a cake mix.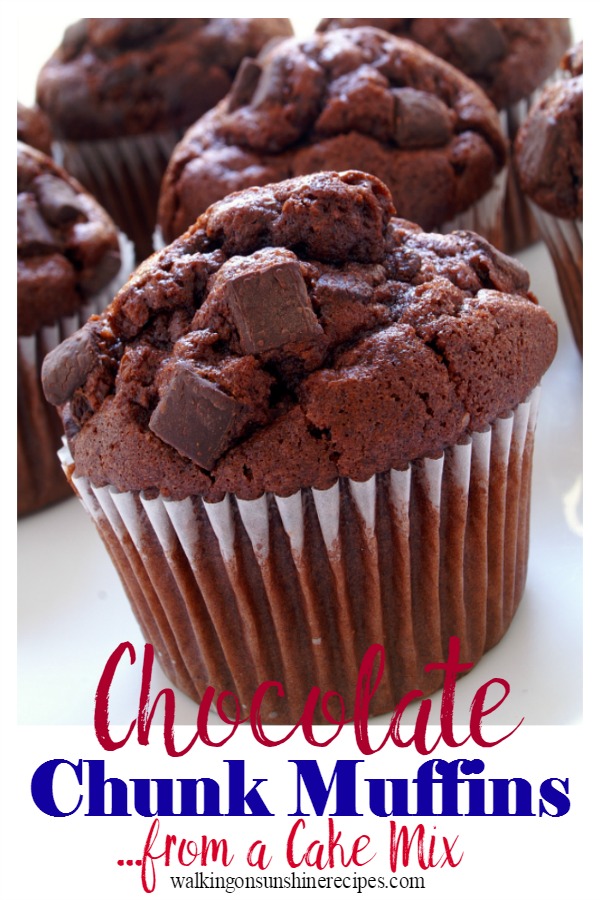 Yes, you can have chocolate for breakfast!
Every once in awhile it's nice to make something sweet and delicious for breakfast for your family. Maybe you're hosting a brunch at your house or you're having overnight guests to your home
at some point this summer.
These chocolate chunk muffins are the perfect treat to add to your breakfast menu SOON! And they start out with a cake mix so it doesn't get any easier than that to enjoy a little chocolate for breakfast with your family this weekend.
This post contains affiliate links. Your cost is the same, but I earn a commission when you shop through them.
Your purchase helps support this site and the fun things I share. For more information, click
HERE.
Here's something I like to do when making muffins and or cupcakes. Spray the paper muffin cups with a non-stick baking spray so the chocolate chunk muffins don't stick to the paper liner when you're removing the muffin to enjoy the deliciousness. You can also use a Silicon Muffin Tray and you won't need paper baking cups.