Are you looking for quick and delicious comfort food casseroles to add to your weekly meal plan this week? Take a look at this week's collection of recipes to help satisfy your family's hunger with classic flavors they love!
We know how challenging it can be to plan a meal week after week, which is why we've created this list of mouth-watering casserole recipes that are easy to make and sure to tantalize even the pickiest eaters.
Check out the other Weekly Meal Plans available for you!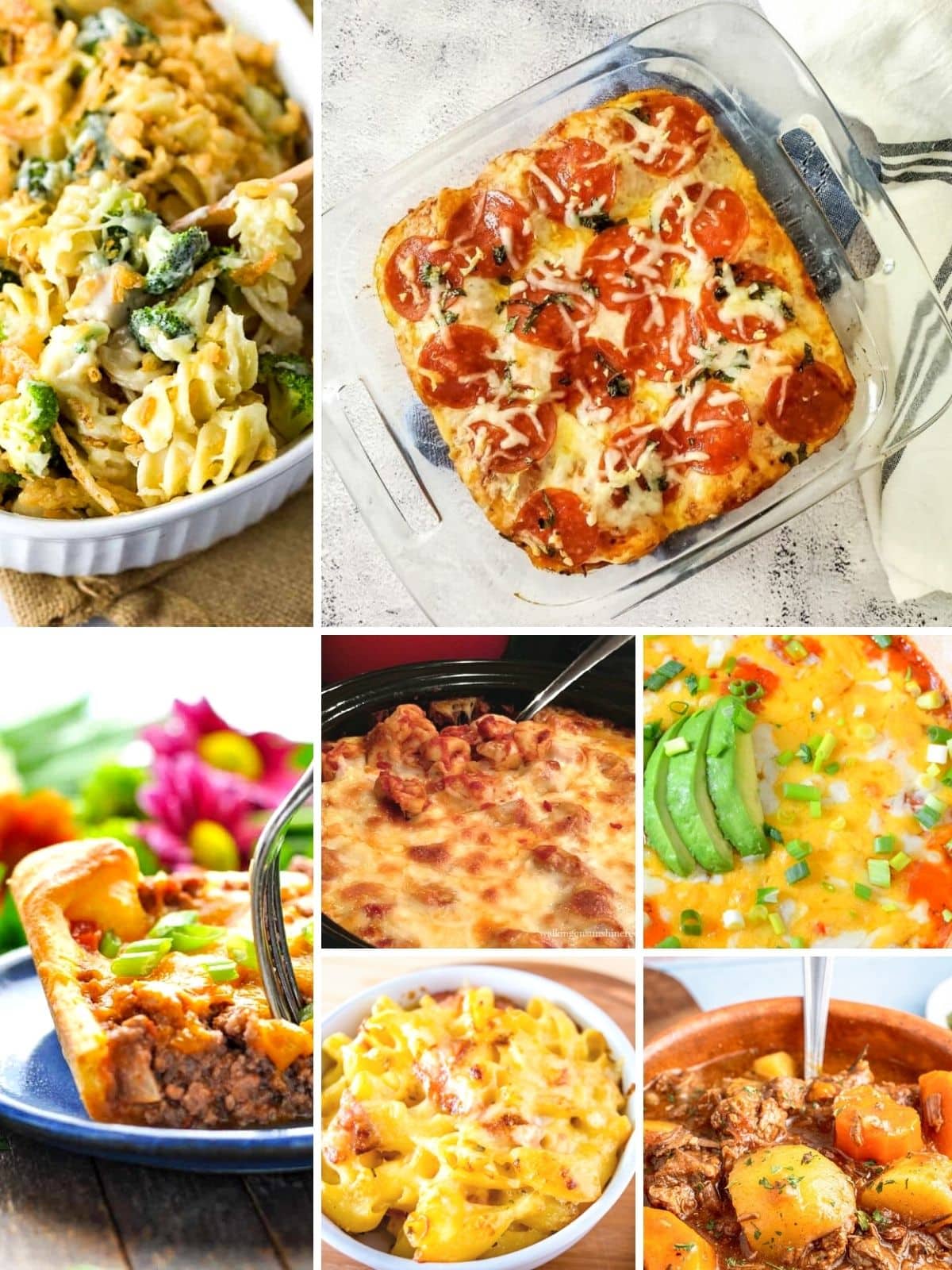 Let's start our week off right by planning out what's for dinner! Meal planning can feel overwhelming but it's really one of the best ways to save time AND MONEY!
This week our plan focuses on comfort food in the form of casseroles. Casseroles are easy and cost-effective.
Comfort food is a wonderful way of showing your family how much you care for them. Included in this week's plan are recipes for mac and cheese, pizza casserole, baked tortellini casserole and more!
Read on for some amazing comfort food casserole recipes that will keep your family fed all week long.
Table of Contents
Make sure you check out 10 Essentials Pantry Items, Slow Cooker, The Perfect Kitchen Appliance and  Freezer Meal Planning Tips to further help you customize your family's dinner.
Comfort Food Casseroles to Go
One of the main reasons most people grab something from a fast food restaurant is because they need to eat a meal on the go. They don't have time to sit down at home and enjoy a home-cooked meal.
One ways we can combat spending the extra money on fast food meals is to take the time to prepare a meal at home over the weekend that you can "grab and go" on busy nights.
Some ideas for go-to comfort food items that will be great to take along with you are mac 'n cheese, tacos, pizza, etc. Prepare simple side dishes like fruit salad or rice with veggies.
Don't be afraid to personalize things either! A delicious meal for your family member showing just how much you care about them.
What's Next?
Once you have your main recipe for dinner selected, pick a side dish to serve with the recipes listed above. Side dishes could include potatoes or rice along with one or two veggies. A tossed salad with homemade ranch salad dressing is always nice too.
Become a Member!
 If you're looking for more detailed meal plans for TWO PEOPLE that include grocery lists, you're going to love Eat at Home Menu Plans for TWO. The Eat at Home Menu Planning does all the work for you. For only a few dollars per week and you get four different menu plans for every week. 
Save 25% off any plan with the code WOS25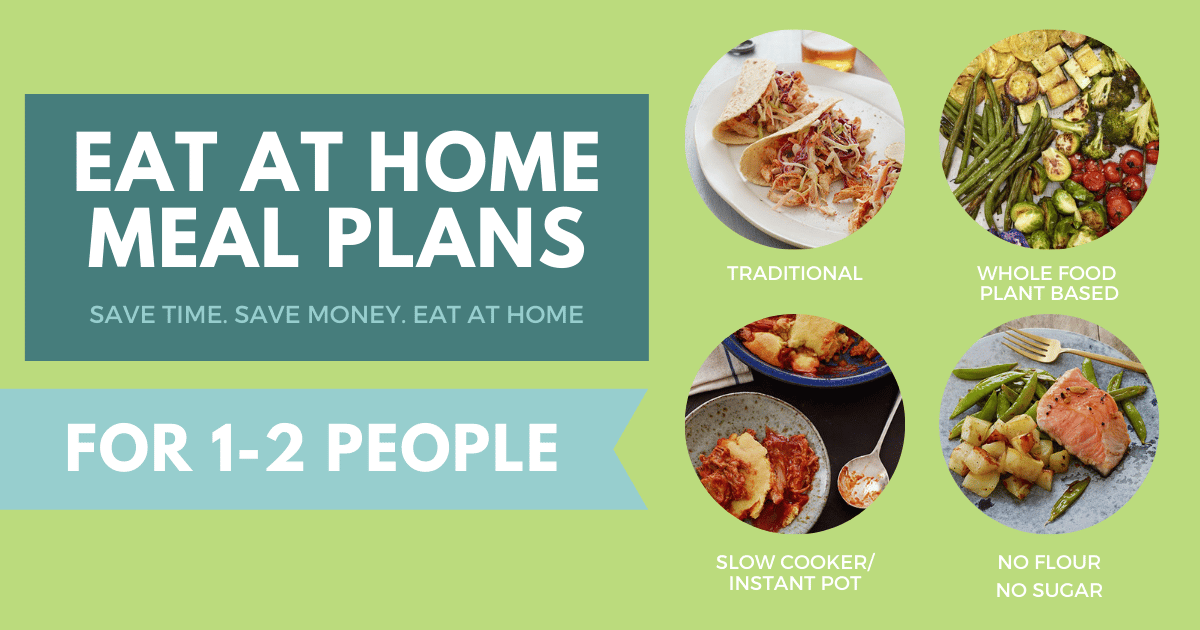 🛒Helpful Kitchen Tools
7-Pc Ceramic Bakeware Set with Lids
Set of 3 Oval Casserole Dishes
3 Pack Ceramic Baking Dishes
Insulated Casserole Carrier
🍽 Weekly Meal Plan Collection
Weekly Meal Plan
Comfort Food Casseroles perfect for cold winter nights are on the menu plan this week! We had our first real taste of winter here in our corner of the world this week as most of the country has and this put me in the mood for comfort food for my family's weekly meal plan.
This recipe has been updated since it first appeared in 2019 with new photos and information. I hope you enjoy the updates as much as I enjoyed working on them!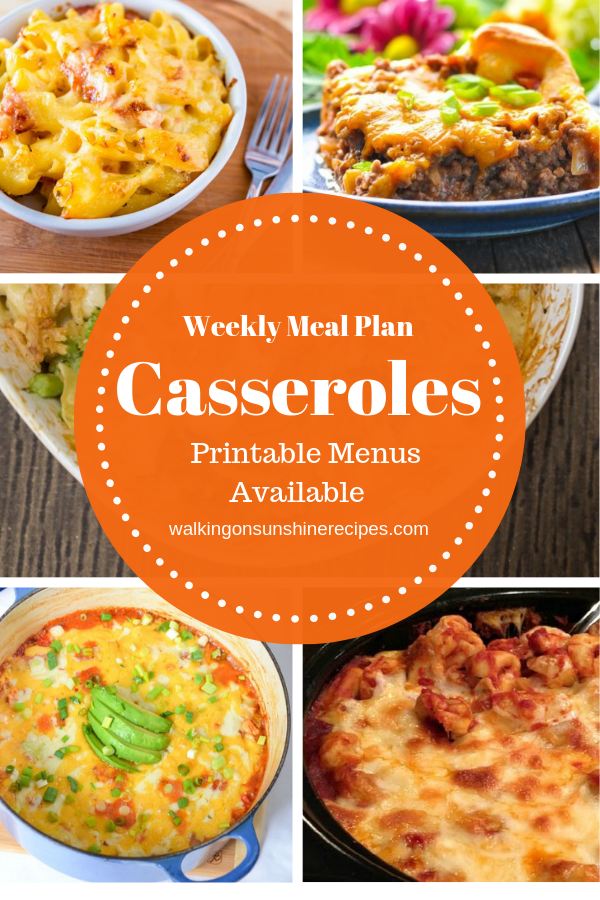 More Information
More Information
More Information
More Information
More Information
More Information
More Information
More Information
More Information