If your family loves garlic bread as much as mine does, you are going to love this recipe for Easy Garlic Butter Spread!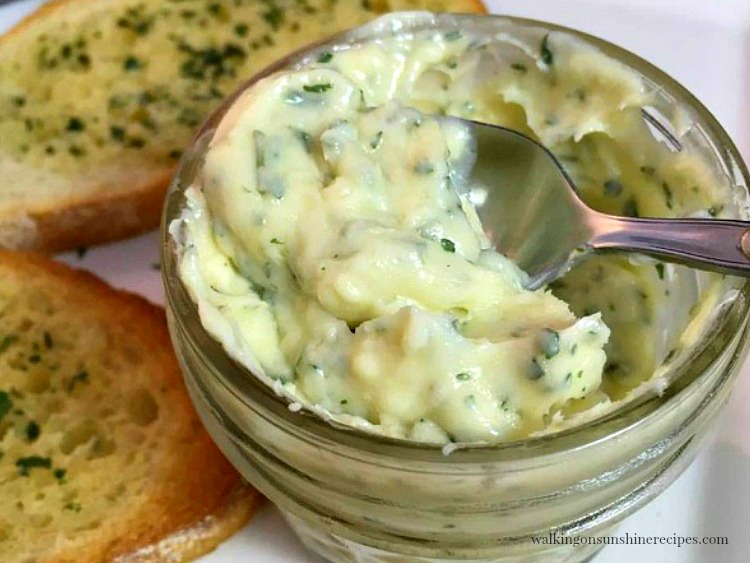 Does your family love garlic bread as much as mine? We love garlic bread and I love to make it for my family. Usually I just spread butter on the bread and then sprinkle on garlic powder. That all changed a few weeks ago when I discovered this easy garlic butter spread recipe.
And then I took it to another step and decided to FREEZE the bread so we can have garlic bread with any meal. That's right, you know the frozen garlic bread you can buy in the grocery store that's pretty expensive? You can now make it at home and save so much money!
Not only is this garlic butter spread delicious on bread, but we love it on steamed vegetables, mostly steamed broccoli. I've even used it on top of bake potatoes. It stores well in the refrigerator and is very easy to make.
I've made it for a few family dinners and everyone loved. In fact, I made it for Christmas gifts to give to friends and I always make sure I have a jar ready to give to my brother when he comes to visit. Make sure you check out the VIDEO below that shows exactly how easy and quick this recipe is!
Easy Garlic Butter Spread Recipe
Combine the seasonings with the softened butter.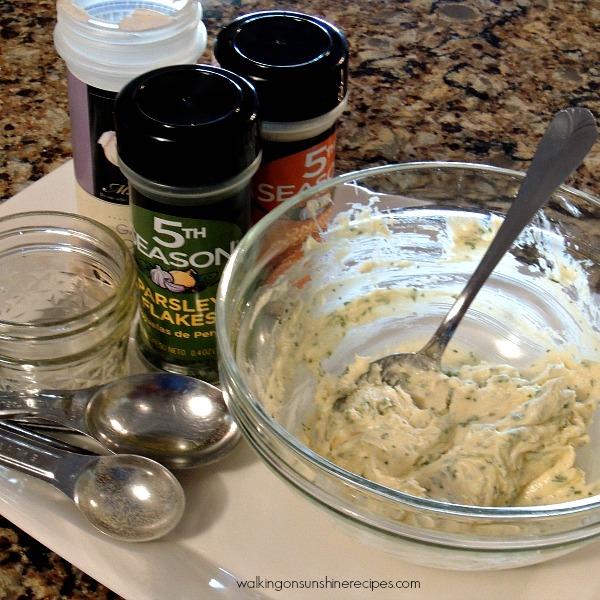 You can use the garlic butter right away or store it in mason jars in the refrigerator for up to two weeks. You can even give it as a gift!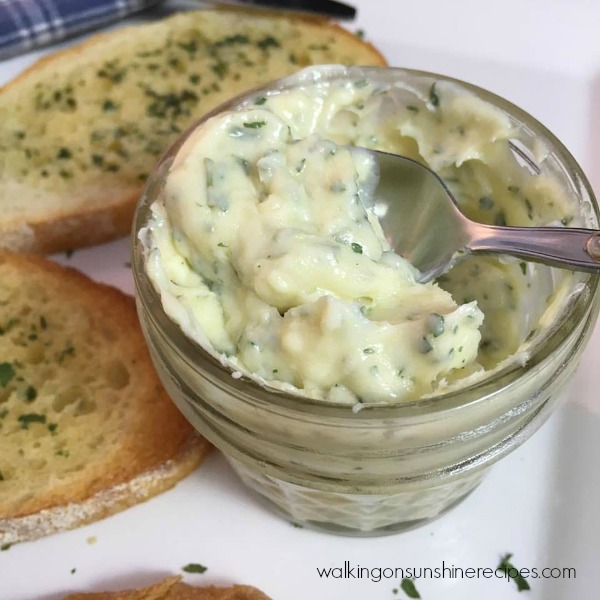 How to Freeze Homemade Garlic Bread with Homemade Garlic Butter
Spread the butter on top of thick sliced bread, I like French bread.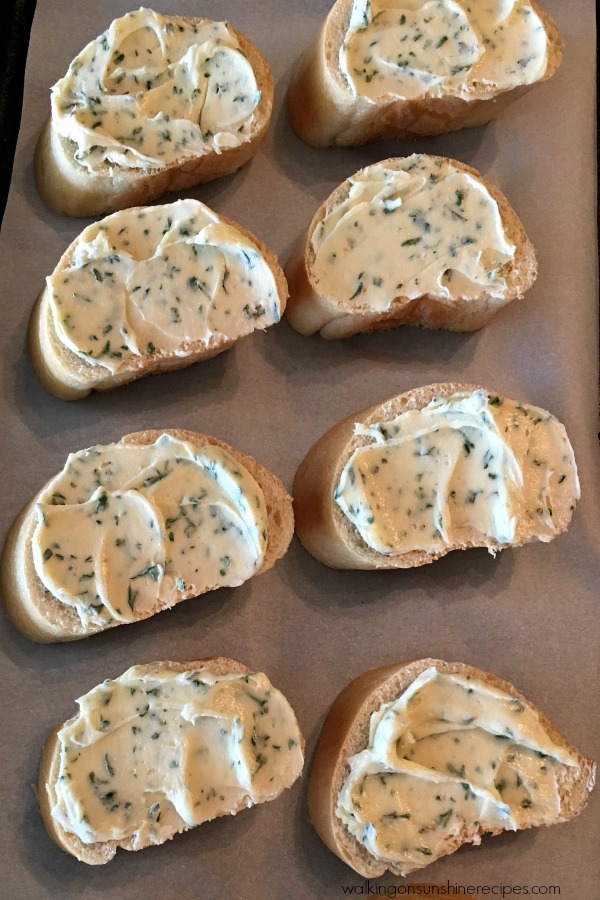 Place the tray in the freezer until the bread slices are frozen.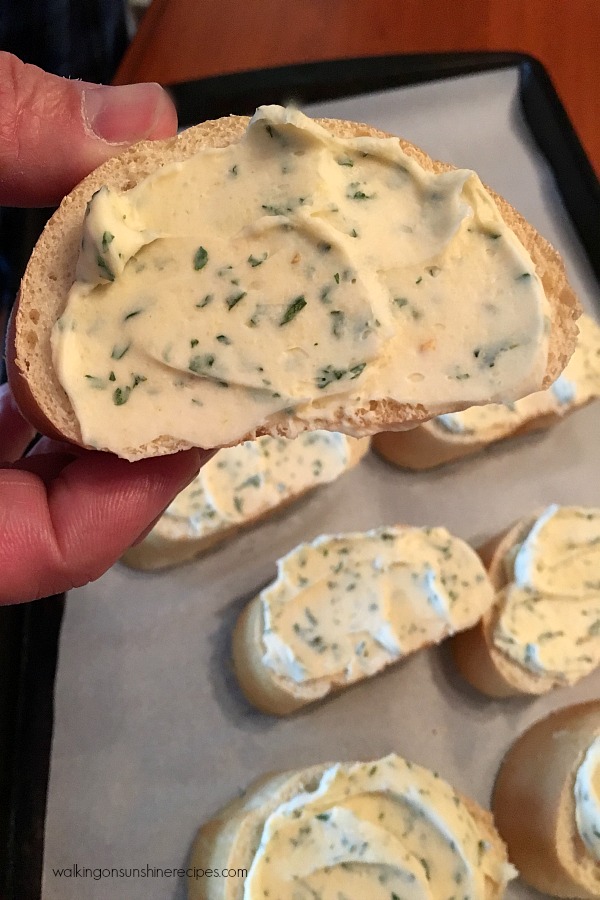 Place the frozen slices of bread in a freezer-safe plastic bag, label and freeze. How easy is that!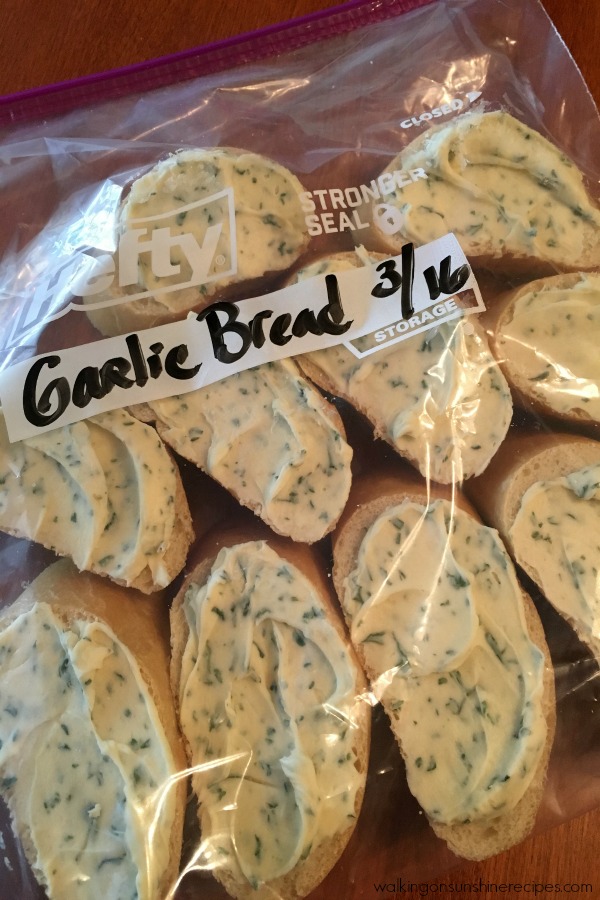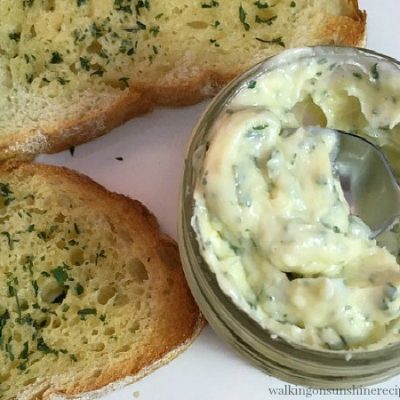 Easy Garlic Butter Spread
All you need is butter, garlic and a few other ingredients and you'll have a delicious butter to use for Garlic Bread or for baked potatoes and vegetables!
Ingredients
1

cup

softened butter

2

teaspoons

garlic powder

1

teaspoon

dried parsley

1/2

teaspoon

onion powder
Instructions
In a small bowl, mix all the ingredients together until they are blended.

Spread on sliced bread and place under the broiler until lightly browned.

Store the butter in a mason jar or plastic container in your refrigerator for up to two weeks.
Freezable Garlic Bread
Spread the garlic butter on top of sliced thick bread. I like to use French bread. Lay the bread on a baking tray and place the baking tray in the freezer for about 30 minutes or until the bread is frozen.

Remove the bread from the tray and store in a freezer safe plastic bag.
When you want to use the bread for dinner, just remove the desired number of slices and place on a baking tray. Let the bread sit at room temperature for about 20 minutes. Broil until the bread is lightly browned.

This post contains affiliate links.Your cost is the same, but I earn a commission when you shop through them. For more information, click HERE.
Click on the links below for more information on any of the Kitchen Tools used in this recipe:
More Information
More Information
More Information
More Information
More Information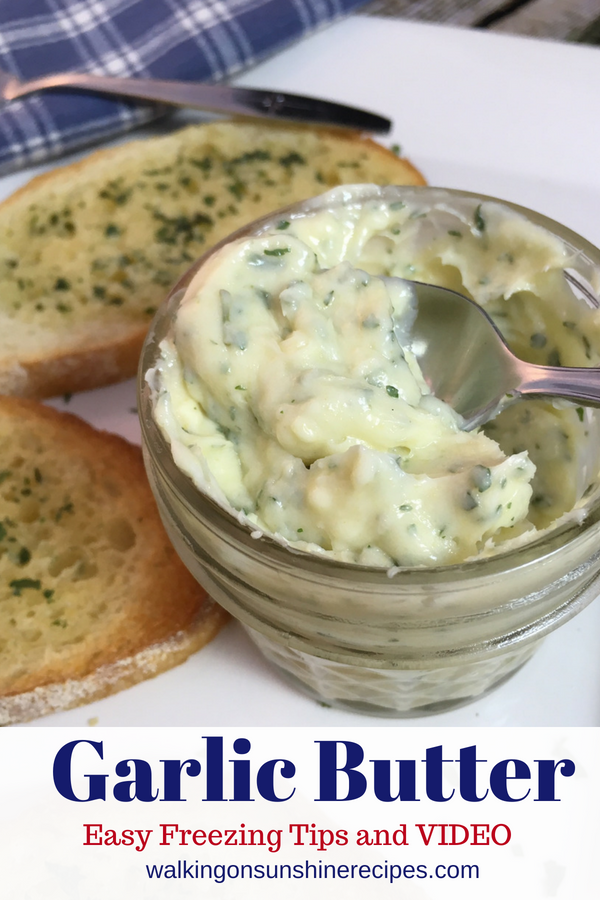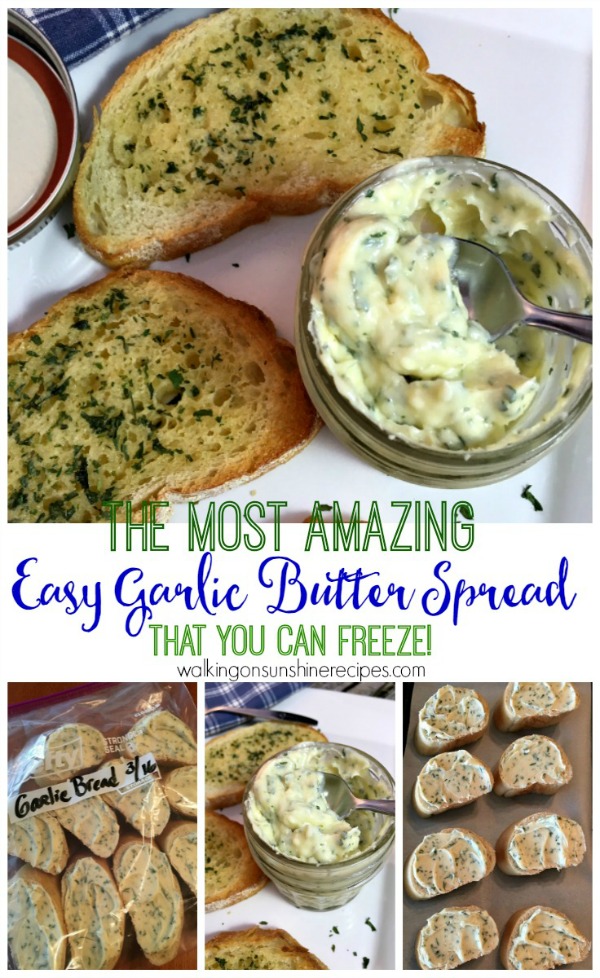 This really is an easy recipe that your family will love and you will save a lot of money by not purchasing the pre-made version from the grocery store. You can even use this butter for vegetables!


My family loves it on steamed broccoli. Check out this post on steamed broccoli.