Break out the baking dishes - it's time for to share our favorite casseroles for our meal plan this week! Casseroles are an incredibly comforting and versatile way to serve up a wholesome meal.
Whether you're making one ahead of time or throwing it together quickly on busy nights, they can be one of the most satisfying dishes around.
Check out the other Weekly Meal Plans available for you!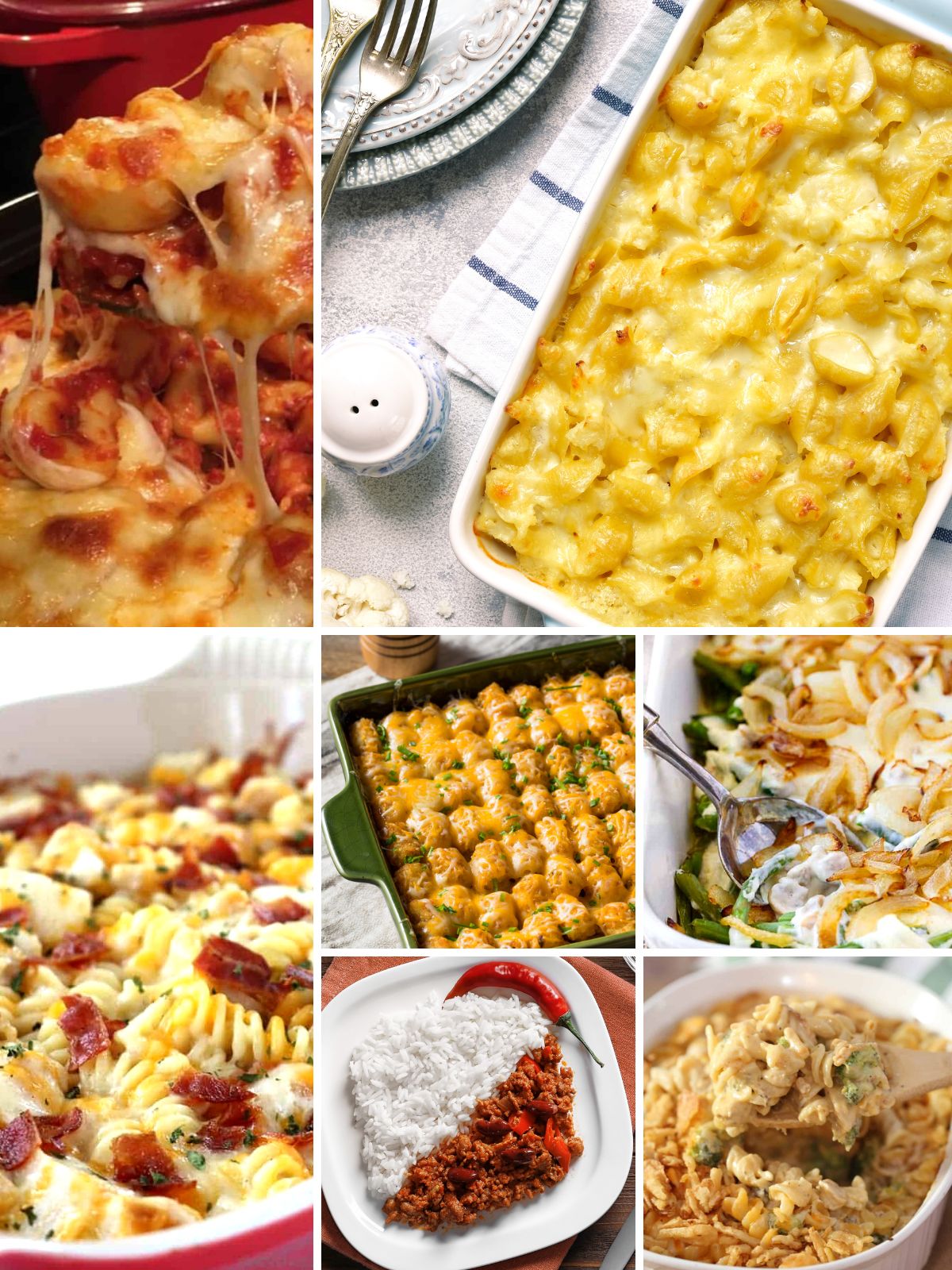 With loads of vegetables, protein, grains, and flavor combinations to choose from, your family is sure to love these hearty creations.
Some casseroles can be made ahead of time that way you can plan out your meal plan for busy late nights at work. You can even prep-ahead and freeze like my South of the Border Casserole.
Most everyone will agree that casseroles are great for busy families and if you need to entertain a crowd. My Sausage and Peppers recipe is the perfect recipe for me when I need to feed a ton of people!
If there's one thing the recipes featured in this week's meal plan all have in common, it's that they'll have everyone coming back for seconds.
Make sure you check out 10 Essentials Pantry Items, Slow Cooker, The Perfect Kitchen Appliance and Freezer Meal Planning Tips to further help you customize your family's dinner.
Table of Contents
💭What is a casserole?
A casserole is a type of comfort food dish featuring vegetables, proteins, and grains combined with sauces or creamy ingredients like cheese and milk that usually help bind everything together.
It's often baked in a single-serving dish until golden-brown and bubbly. Casseroles are incredibly versatile as they can be tailored to any dietary preferences and make for an easy weeknight dinner option.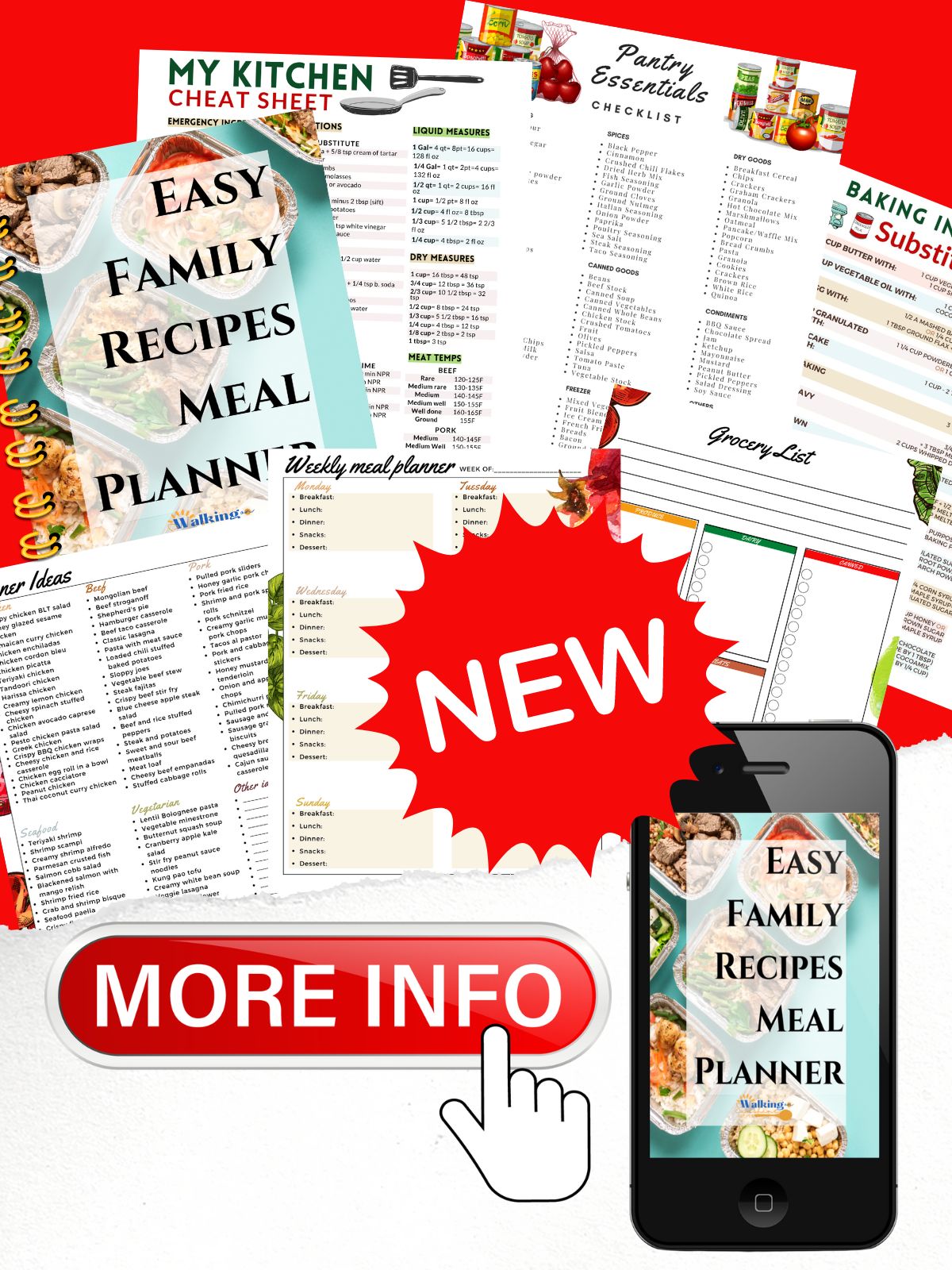 💭What are some of the best tips for making a casserole?
Here are some of the best tips for making a casserole:
Use fresh ingredients where possible for maximum flavor.
Layer ingredients in a baking dish rather than mixing them together.
Start with a layer of vegetables to help keep the food moist.
Make sure to cook or pre-cook any proteins before adding them to the casserole.
Add a crunchy topping like breadcrumbs or crushed nuts for texture and flavor.
Cover the dish during baking, if necessary, so that it doesn't dry out.
💭Become a Member!
If you're looking for more detailed meal plans for TWO PEOPLE that include grocery lists, you're going to love Eat at Home Menu Plans for TWO. The Eat at Home Menu Planning does all the work for you. For only a few dollars per week and you get four different menu plans for every week.
Save 25% off any plan with the code WOS25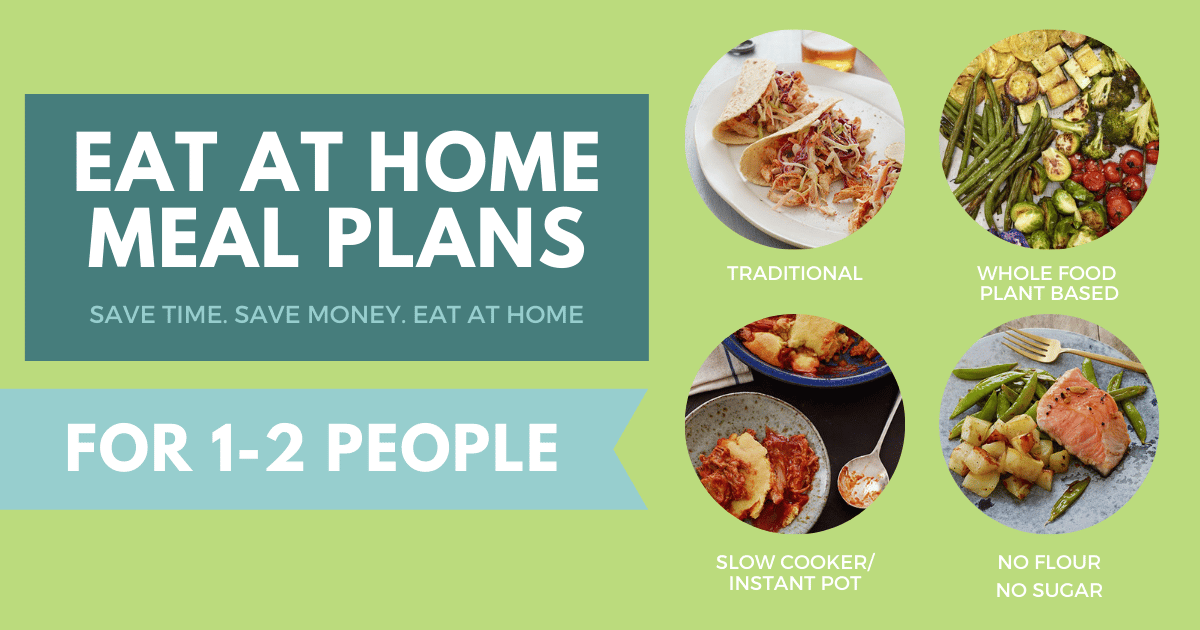 🛒Helpful Kitchen Tools
7-Pc Ceramic Bakeware Set with Lids
Set of 3 Oval Casserole Dishes
3 Pack Ceramic Baking Dishes
Insulated Casserole Carrier
💡FAQ
How do I store a easy family casserole?
Make sure you allow the casserole to cool completely before covering the dish with aluminum foil. You can also store it in an airtight container. Eat all leftovers within 5 days.
To freeze the casserole, cover the dish with foil or plastic wrap and then place in a freezer safe container. The casserole should be eaten within 3 months for best results.
Reheat frozen casseroles by thawing them overnight in the refrigerator and then baking at 350°F until heated through.
🍽 Weekly Meal Plan Collection
Favorite Casseroles - Weekly Meal Plan
This post has been updated since it first appeared in 2018 with new photos, and information. I hope you enjoy the updates as much as I enjoyed working on them!