I made this heart shaped cake last week to share with all of you in hopes that you would want to make one for your family for Valentine's Day.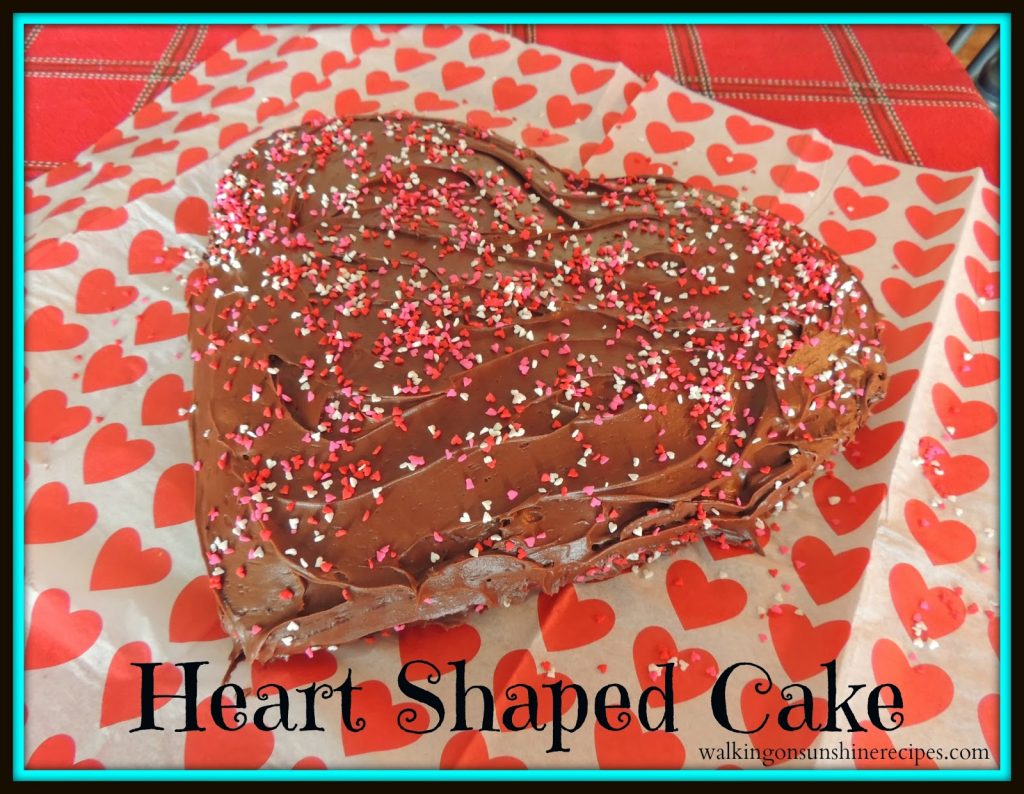 It's not a fancy cake. I used a boxed cake mix and store bought icing, but it came out pretty cute and both my kids loved it. To bake the cake, you need two different sized pans…a round cake pan and a square cake pan. Bake the cake according to the directions on the box or use your favorite recipe. I used chocolate because that's what my kids love.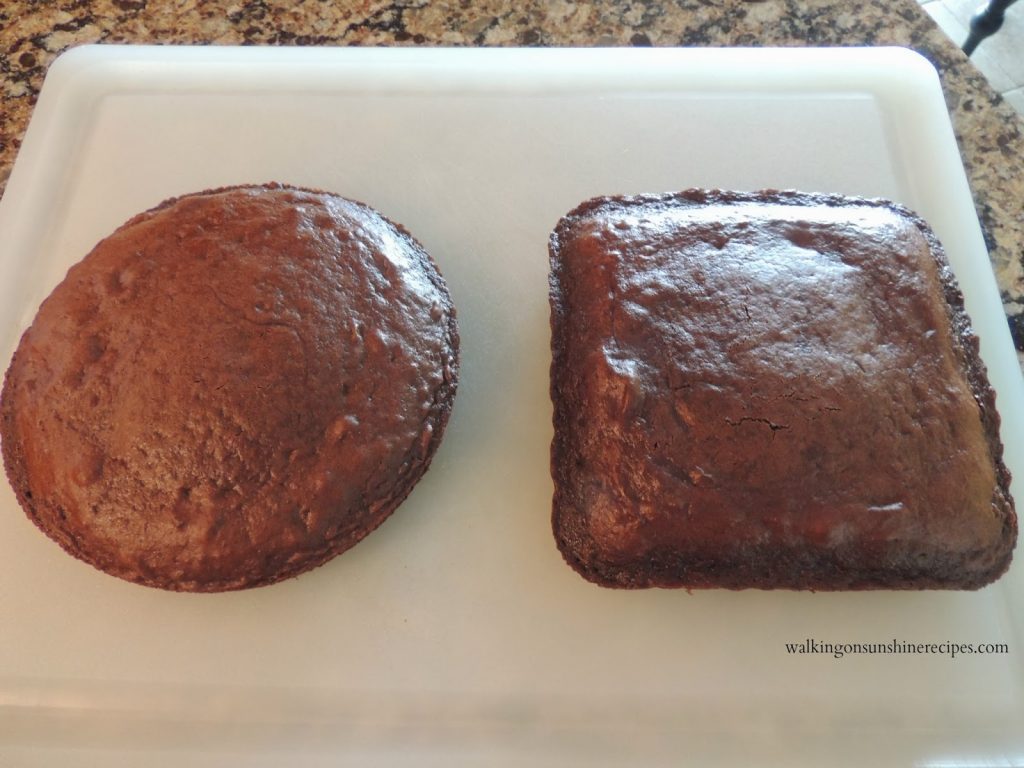 Turn the square cake on a diagonal and cut the round cake in half.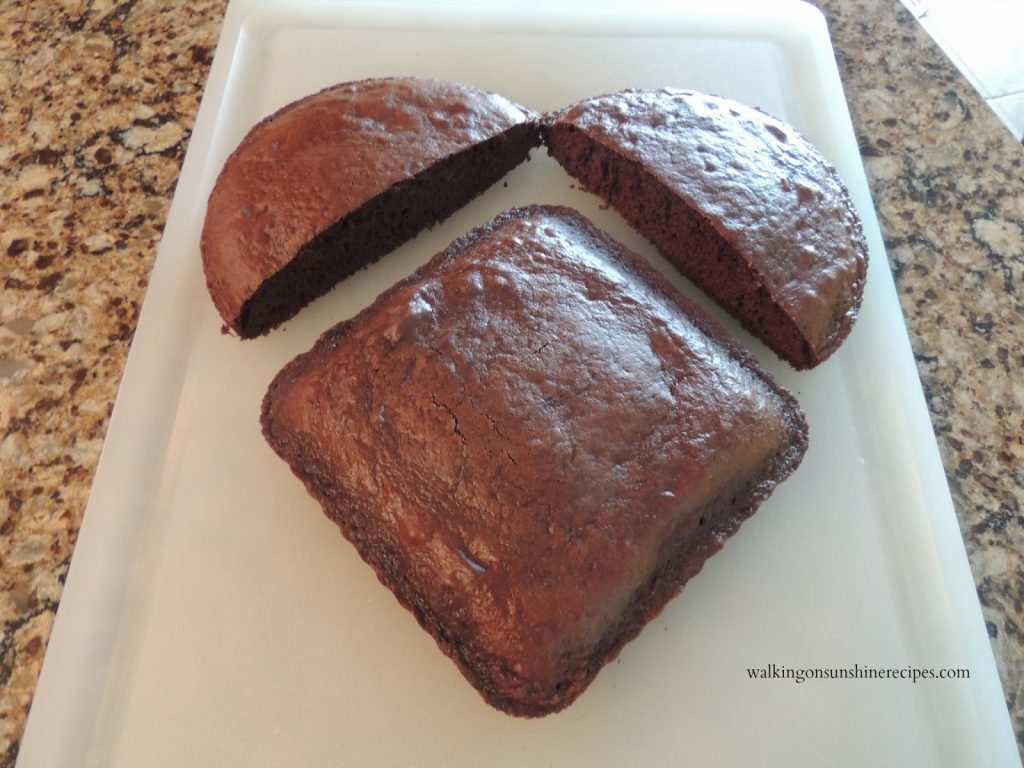 As you fit the pieces together, you may have to trim some of the round cake. I had to trim one half of the round cake to make an even line with the square cake.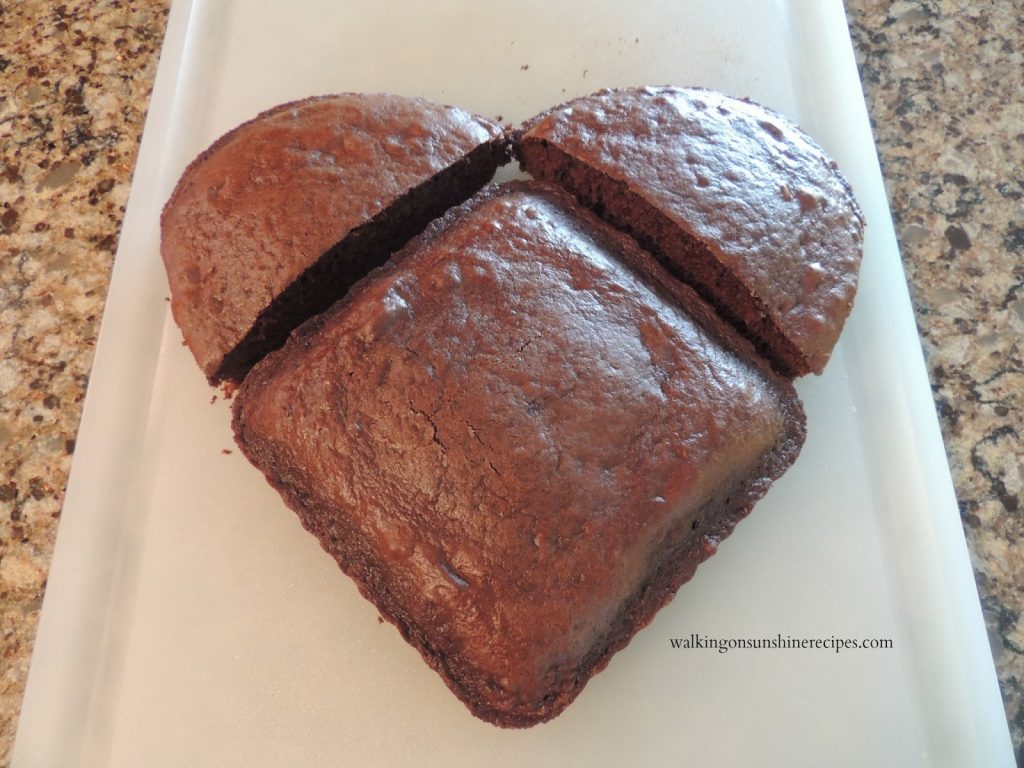 Use your favorite icing and decorate.
Such a fun way to show your family your love for