The perfect treat for Valentine's Day is a Heart Shaped Cake! But what if you don't have a heart shaped cake pan? Here's an easy way to make a pretty dessert for your family this Valentine's Day that doesn't require any special tools.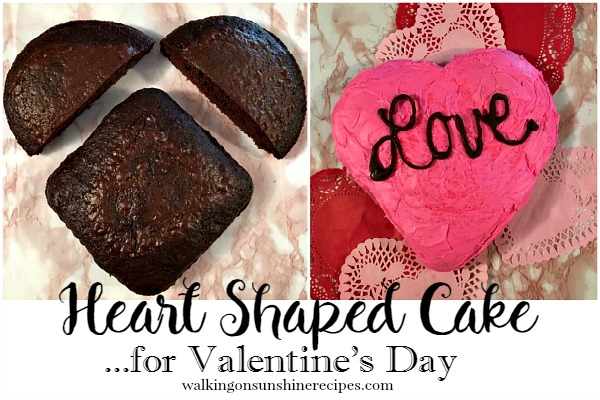 How many cake pans does it take to make a heart shaped cake? The answer to this question is easy. You use two cake pans; a square cake pan and a round cake pan.
Then you put them together to form the heart. This is an easy way to make something fun for your family this Valentine's Day!
How to Make a Heart Shaped Cake
This post contains affiliate links. Your cost is the same, but I earn a commission when you shop through them. For more information, click here.
Step One: Bake your favorite flavor of cake in one 8-inch square pan and one 8-inch round pan. I like to use disposable cake pans for this recipe because it makes it easy for cleanup.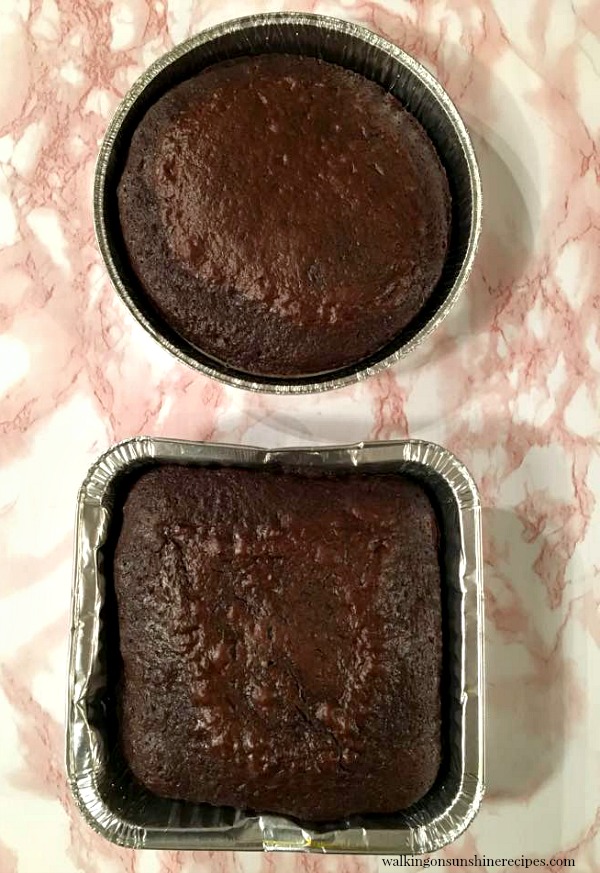 Step Two: Let the cakes cool slightly before removing them from the pans. Place the square cake diagonally on your serving tray. Then cut the round cake in half and place directly next to the square cake to form the heart.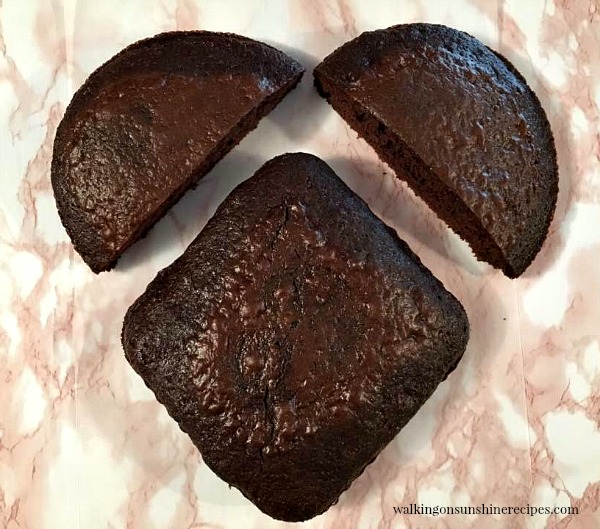 Step Three: Make sure the cake is on the platter or serving tray you plan on using to serve your cake. I do have waxed paper underneath the cake. You do not want to even try to move the cake once the frosting is on. Choose your favorite frosting and spread it on the cake. Now decide how you want to decorate your heart shaped cake.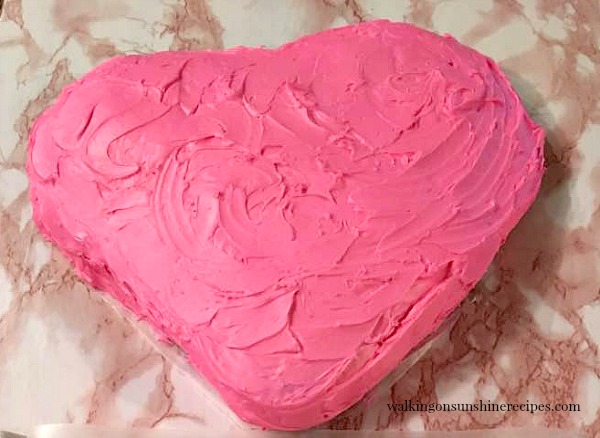 I love using this great Chocolate Drizzler tool to help write out my message. This tool really helps you personalize your cake too!
I chose to use the word LOVE for my heart shaped cake because it is Valentine's Day! Do not attempt to do this directly on the cake as the chocolate is melted and it will run all over and ruin your cake. After you write the word out on the waxed paper, wait for it to dry and harden and then gently lift it off the waxed paper and position on the cake.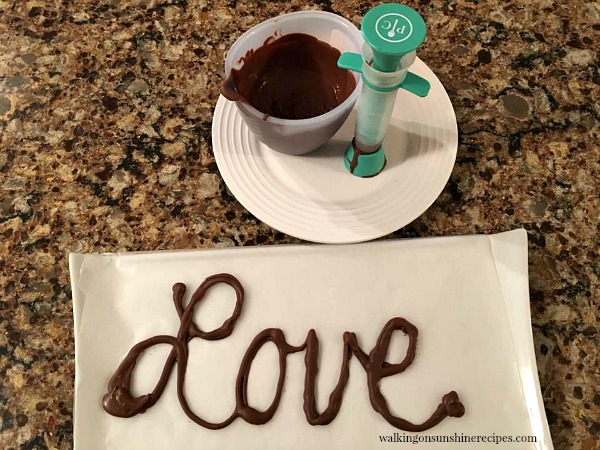 Step Four: Decorate and make the platter pretty! I chose to add heart shaped paper doilies. I gently lifted the cake and slid the doilies underneath. You do want to be careful as the cake will come apart if you move it too much. I also sprinkled pink sugar on top of the cake. Can you see it?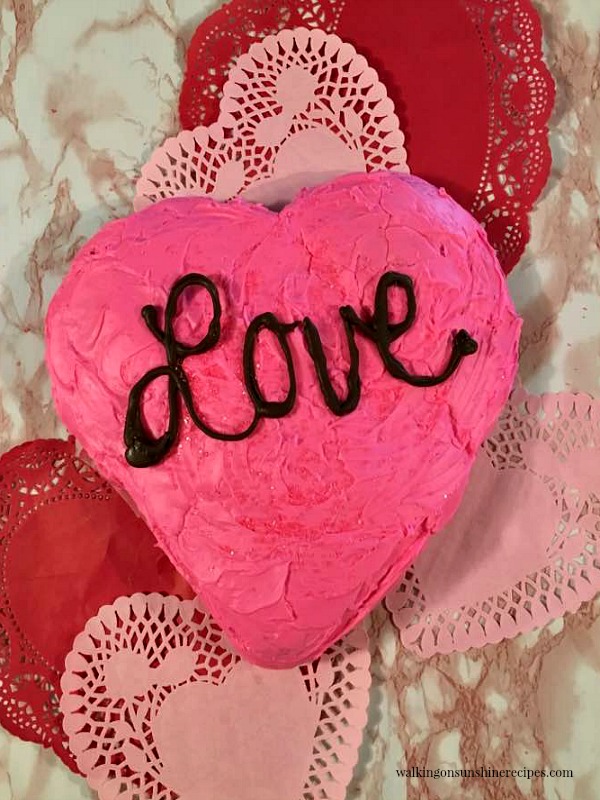 A few other Valentine's Day Recipes: