Follow these easy steps to build your first vegetable garden to grow delicious vegetables this summer!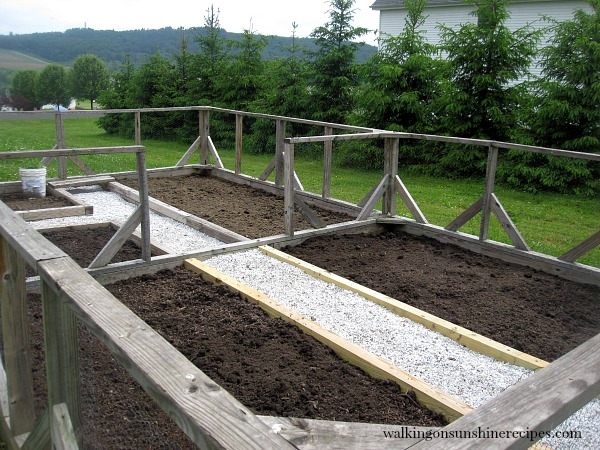 Today's post on How to Build your First Garden is brought to you by my husband, the Colonel. Our garden has grown over the years and for the past two years we've grown pumpkins. Constructing your first vegetable garden is easier than one might think.
Are you ready to build your first garden? One of the things we enjoy most about living in the country is our vegetable garden. It's not a fancy design but it works for us and every summer it produces the most delicious vegetables.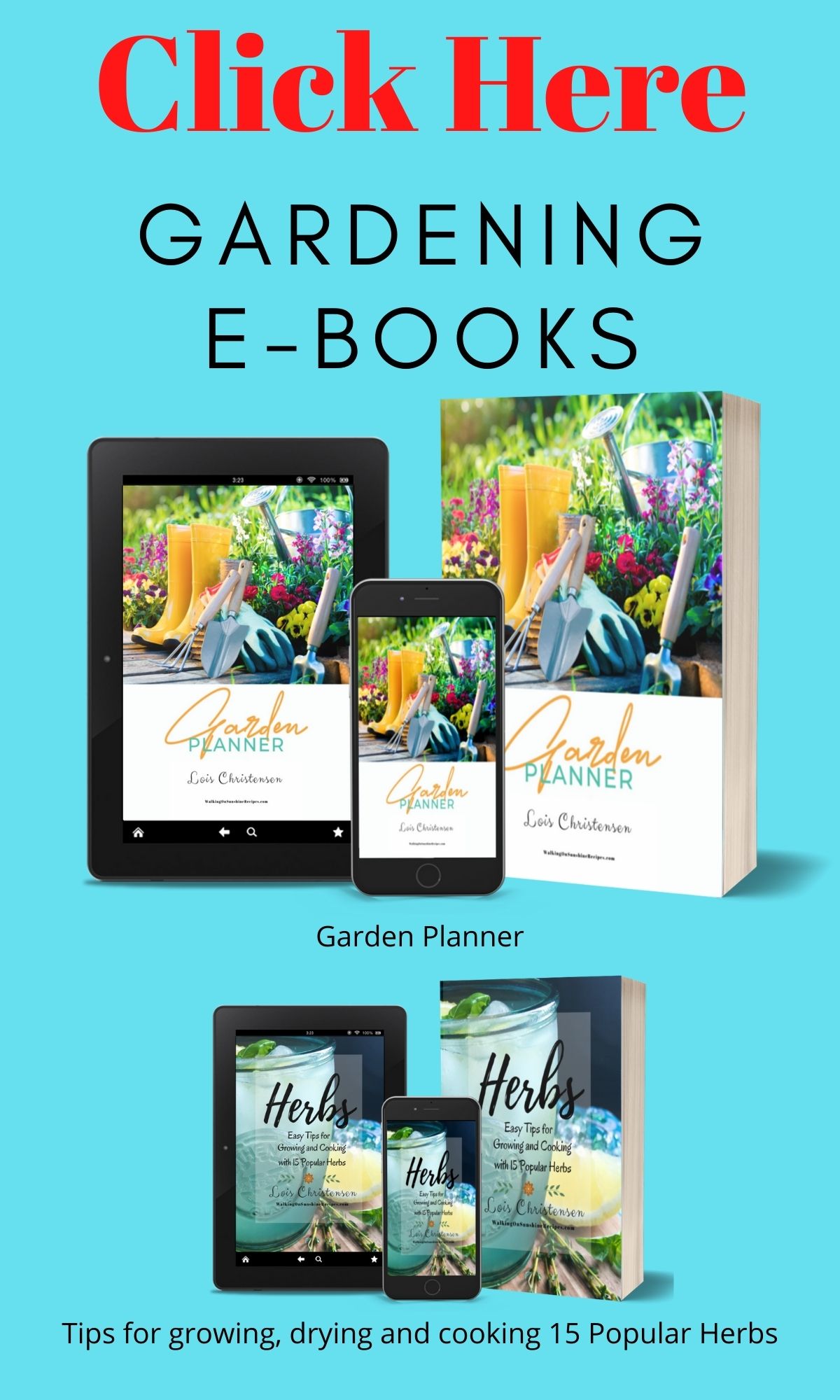 Building a Raised Bed Garden
This was our garden back in 2008. We were just two kids from Queens, NY starting out and we fell in love with growing vegetables. Our garden is now twice this size with three extra beds added on to the back where we now grow pumpkins.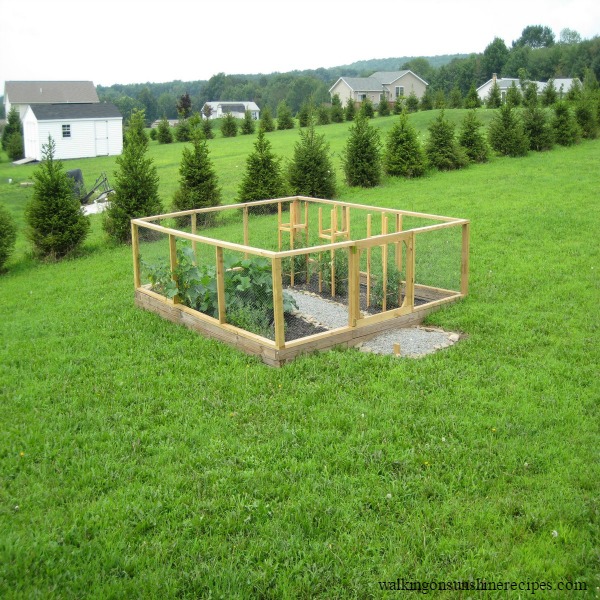 How to Prepare the Ground
This first step begins in late autumn. Once you've measured out the area, you'll want to tarp the ground through the fall and winter months in order to get rid of any vegetation. This will save so much labor. Come Spring, you're ready to begin construction.
But wait, what if you didn't prepare the ground in the fall and you still want to grow vegetables this summer, what should you do?
Head on over to your local equipment rental center and lease a rototiller. Use the rototiller to break up the ground in the area where you want your garden. One year our garden looked like this below. Don't worry, we were able to prepare the soil and have vegetables grow.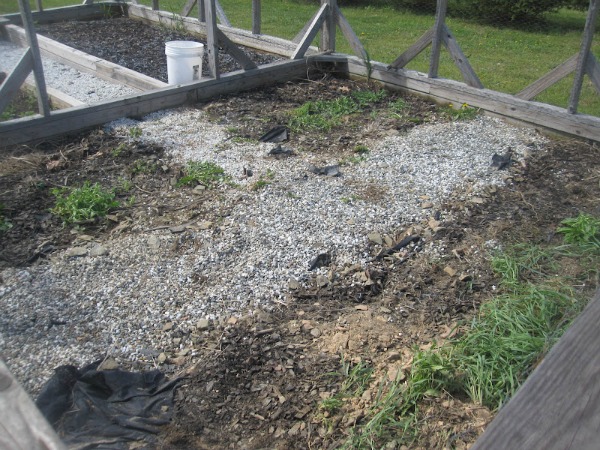 Tools Needed
One, preferably two cordless drills (I have found that not having to switch bits between drilling pilot holes and joining wood beams speeds up the project enormously).
A minimum 48-inch beam level
3 or 4 twine levels
Roll of twine (of course)
Mallet or hammer
Stakes
Staple gun
48 feet of 4-foot chicken wire
Miter saw
Sturdy table
Measuring tape
Carpenter's square
Trench shovel.
Materials Needed
192 feet of 4x4 treated lumber
208 feet of 2x4 treated lumber
Two pounds of 2 ½" wood screws
Box of 50 – 6" structural wood screws (every box I have ever opened had the correct bit included)
Box of staples
Small gate hardware
Chicken Wire
Construction Process
Take up the tarp. You should find the ground pleasantly yielding. With a narrow trench shovel, loosen the earth around the boarder. In spots you may end up digging 3" – 6" deep depending on the slope of where you sited your vegetable garden.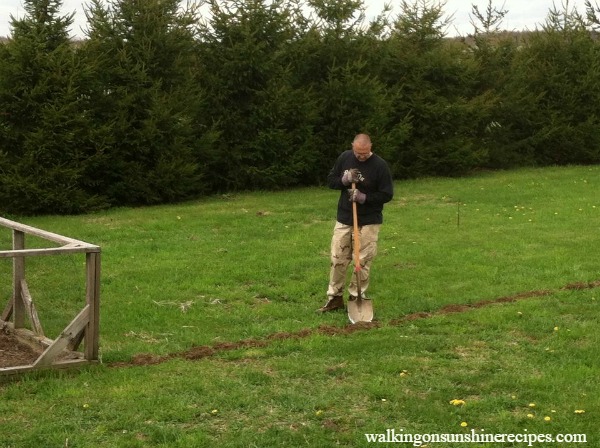 Hammer the stakes just outside the four corners, run twine and tie it off onto all four stakes. The line should be taut. Hook the levels onto the lines. Adjust the height of the twine between the stakes until the bubble inside the line level is centered. Run the level up and down each line, ensuring that the bubble stays centered.
Once the lines are level, you have a guide for the elevation and this will help avoid a "nape of the earth" look to your project.
If you are using 8' lengths of 4 x 4's, use the miter saw and cut some of them in half. This is the most critical stage. Begin attaching the 4"x 4"s using the structural wood screws, alternating 4' lengths with 8' lengths, working your way around until you have completed a square at least two 4"x 4"s deep.
Make sure you've squared the corners. Take a moment and with the measuring tape, measure diagonally from corner to corner, and then repeat, making an "X." If you have more than an inch and a half of variance, you may want to take it apart and try it again.
Building the Foundation
This is your foundation. How deep you build will depend on the slope of the terrain. Once you have the container built, put up the fencing using the 2'x4's.
The recommended linear footage is enough for a base, top, two support struts in each corner, three sections on three sides, brackets each strut, and two sections plus a gate on one side. Yeah, don't forget the gate. Once the fence is framed, staple the chicken wire on the inside.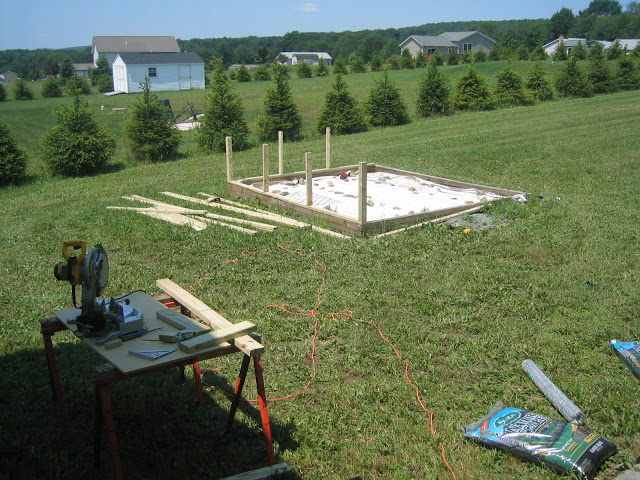 Our Finished Vegetable Garden
This was our very first garden we built in 2008.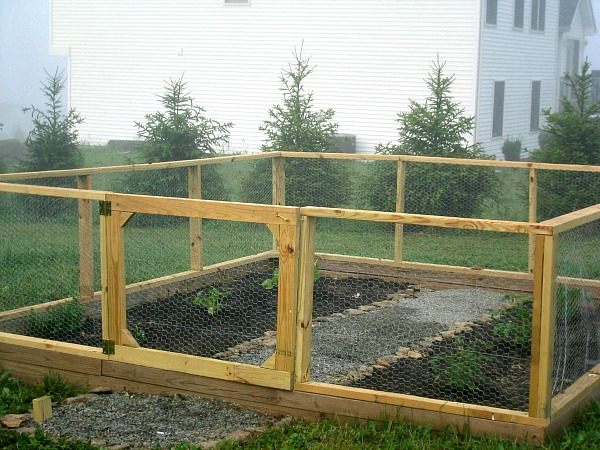 This is our garden in 2009 when we expanded it.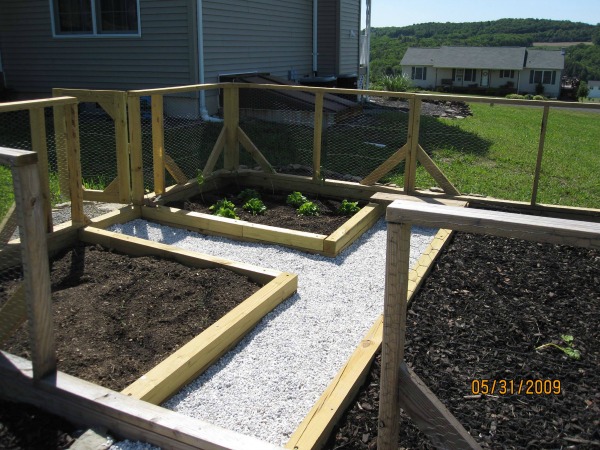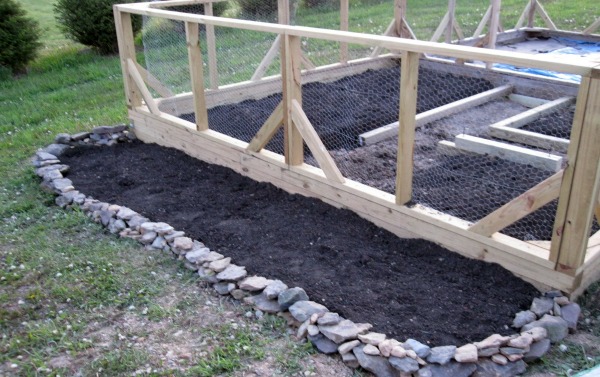 There's even a bed in front of the vegetable garden for flowers.


Now go to your local garden center and purchase some vegetables and start planting. In no time at all, you'll be harvesting tomatoes. And yes, these tomatoes are from our garden last year.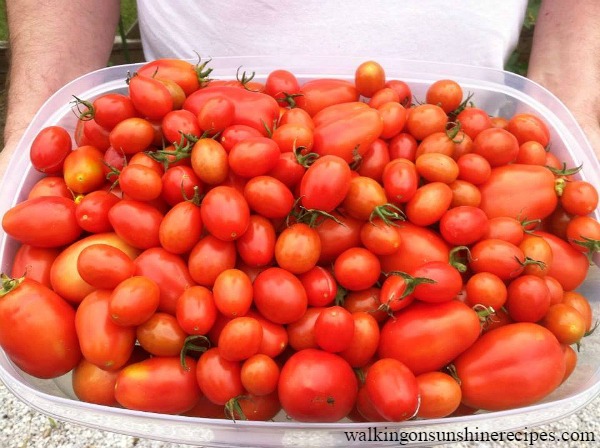 More Beautiful Gardening Tips and Ideas:

This post contains affiliate links. Your cost is the same, but I earn a commission when you shop through them. For more information, click here.
More Information
More Information
More Information