These July 4th Side Dishes that I'm sharing with you today can easily be served for any summer backyard barbecue you're hosting.
Every great barbecue deserves a great selection of side dishes and 4th of July Foods that deserve to be front and center on the buffet table.
Let me show you this great selection of side dishes!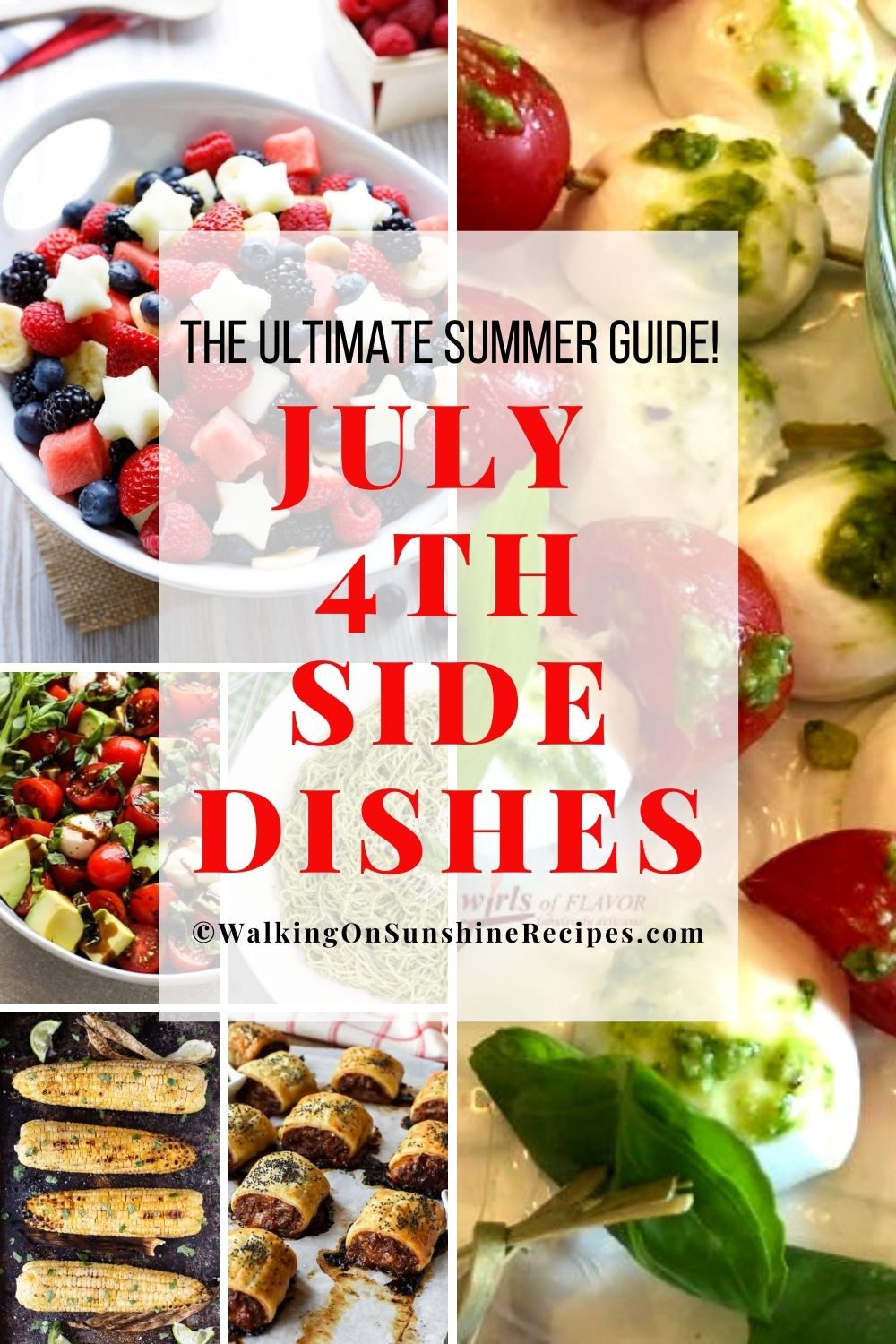 Who doesn't love a good backyard barbecue? Especially when the weather is cooperating! Gather your friends and family over this summer and get the grill ready.
If you're serving chicken, hamburgers, hot dogs, ribs or a combination of all, these sides dishes are perfect for any protein. Everyone is going to think you host the best parties, not to mention serve the best food!
Looking for more Patriotic Recipes? Try my 4th of July Cupcakes, Traditional 4th of July Food and my 4th of July Healthy Food Ideas
Helpful Kitchen Tools
Here are just a few things you might need if you're hosting a July 4th backyard barbecue this summer:
Picnic Mat,Picnic Blanket Waterproof Mat,More Information
Tall Pop-Up Mesh Food CoversMore Information
Picnic Plate Napkin and FlatwareMore Information
Wicker Picnic BasketMore Information
📌Serving Tip: Keep side dishes that need to be cool in an ice chest or the refrigerator before serving. You should use buffet-style chafing dishes for hot food. You don't want your family and friends getting sick.
Easy Buffet Serving Tips
You need to decide ahead of time how you're going to serve the meal. Since it's a barbecue, most of us will choose to serve buffet style.
Make sure you have enough tables to hold all the side dishes as well as the main course. You may need to keep some of the side dishes chilled until serving.
As you think about how to set up and serve the food, make labels of all the dishes you're preparing and place them on the buffet table and in the serving platters, trays or dishes you plan on using.
I like to use sticky notes directly on the buffet table in the order I want to serve everything. This way other people can help place the bowls of food on the table when you're ready to serve.
📇Featured Recipe Collection
⭐Before You Begin! If you make any of these recipes, please leave a review and star rating. This helps my business thrive and continue providing FREE recipes.