These Make Ahead Thanksgiving Recipes will help alleviate the stress of preparing everything in one day. There are quite a few parts of the menu that can be prepped ahead and even made ahead a few days before the big meal. Let's take a look at these easy recipes for Thanksgiving and go over a few simple tips. Free printable checklists included.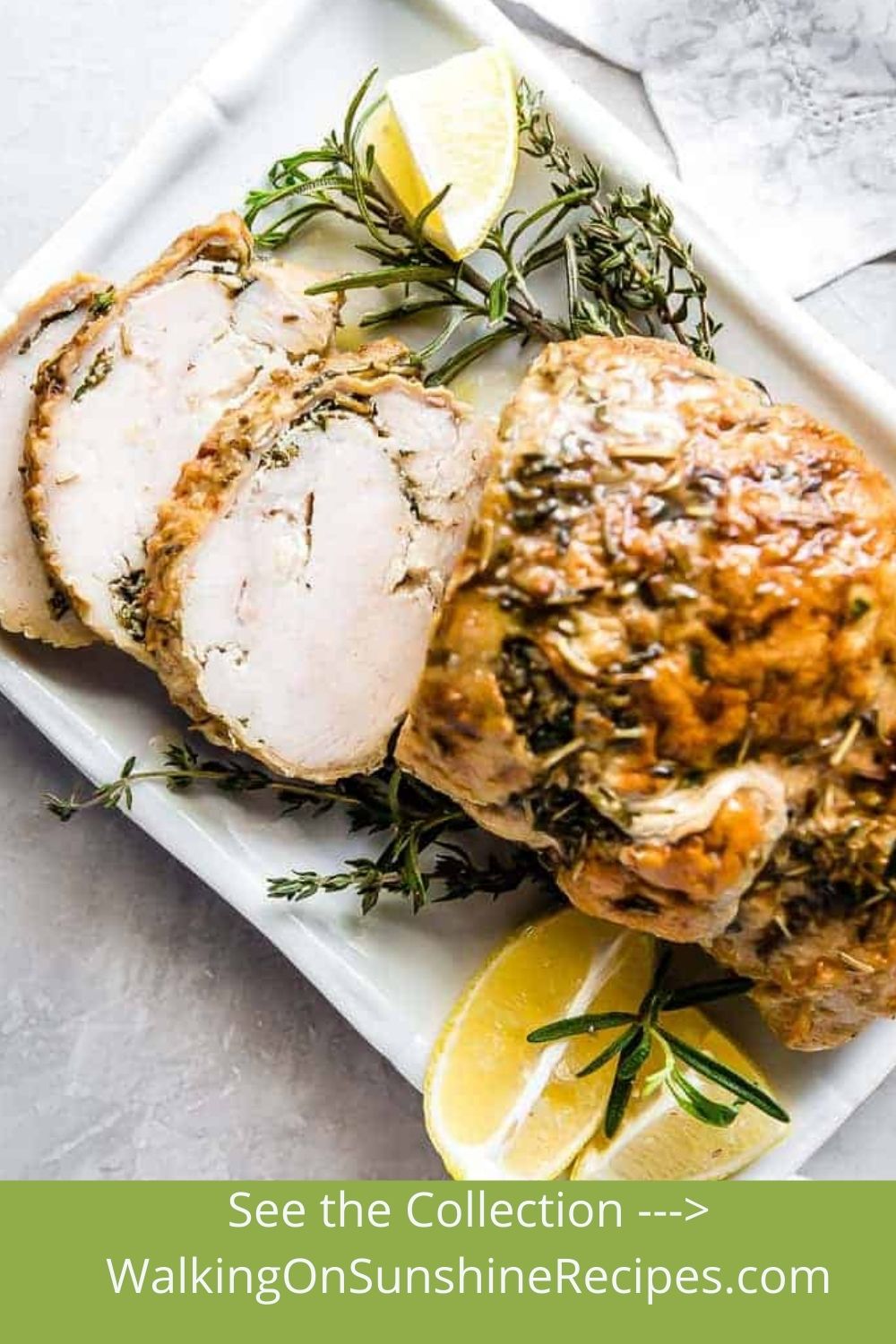 Background content: is this popular at certain times of year? Special holidays?
This was inspired by my other recipe on this site, and pairs well with this amazing sidedish recipe. Contextual, in-content links are far more valuable than a group listed at the bottom of the post.
Check out these other Thanksgiving Recipe Collections:
Table of Contents
What can be made Ahead?
Here is a list of the recipes and dishes that can be made the day before Thanksgiving:
Casseroles - this goes from homemade stuffing to company mashed potatoes! Even the famous green bean casserole can be made the day before. You can assemble the dishes, refrigerate and then bake in the oven after the turkey comes out.
Desserts - my mother is the pie queen in our family. She bakes the pies at least 2 days before Thanksgiving. And she makes all the homemade pie dough a few weeks before and freezes them!
Turkey Breast - you can make a turkey breast the day before and use as extra white meat for your family. Once it's baked, remove from the pan and wrap tightly in aluminum foil. The next day, remove from the refrigerator slice and place inside a crock pot set on low. You may want to add a little chicken broth to the bottom of the crock pot. And pour a little on top of the turkey breast while it's heating up. This will help keep it from drying out.
Vegetables - if you're planning on steaming carrots, Brussel sprouts, broccoli for your meal, you can definitely do that the day before. Do not add any butter or seasoning to the vegetables after they are cooked. Add them the next day when you reheat the vegetables in the microwave.
What shouldn't be made Ahead?
I wouldn't prepare any of the following ahead of Thanksgiving:
The Turkey - I wouldn't bake the whole turkey the day before. Trying to reheat a turkey that's been refrigerated overnight can cause the meat to dry out.
Fresh Greens - if you are planning on serving a garden salad, it's best to prepare it and add the dressing on Thanksgiving.
Green Beans - there's something about making these the day before and then reheating. They taste reheated.
Rolls - if you want to serve homemade rolls, it's best to make them the morning of Thanksgiving. Or ask a relative to bring them!
Top Tip
If the thought of preparing everything for Thanksgiving overwhelms you, ask for help. Ask different family members to bring a specific dish. Remember, for the very first celebration, it was a combined effort. Everyone contributed. It's okay to ask for help!
Helpful Kitchen Tools
This post contains affiliate links. That means that if you make a purchase after clicking on a link I may earn a small commission at no extra cost to you. For more information, click here.
More Information
More Information
More Information
More Information
Tried any of my recipes? Let me know in the comments!
Make Ahead Thanksgiving Recipes