Are you looking for an ooey-gooey, sweet treat to bake for your family? Try this easy indulgent recipe for Nutella Crescent Rolls.
Crescent rolls with Nutella Hazelnut spread is an easy-to-follow recipe bursting full of flavor. It's the perfect combination of creaminess from the hazelnut spread and flaky goodness from the warm crescent rolls.
Check out all the other crescent roll recipes that are perfect as a dessert, breakfast treat or snack with a cup of tea.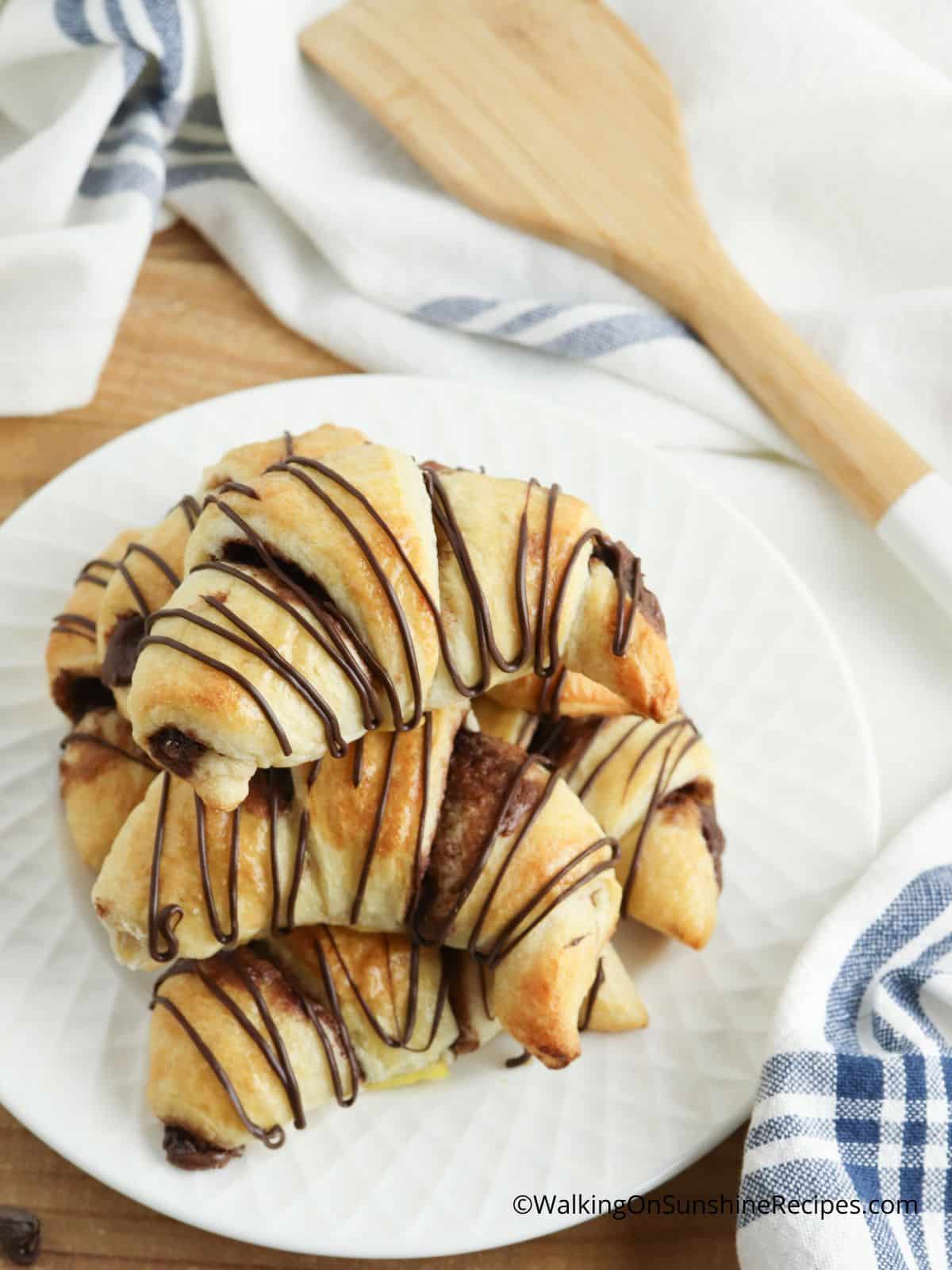 Not only do they look like a million bucks on the plate, but with just three simple ingredients, this easy dessert recipe is quick to put together.
This delicious snack can be ready in less than 20 minutes and will have all your family members begging for seconds.
And why shouldn't they? With an indulgent taste that's sure to satisfy even the pickiest of eaters, this sweetness-filled treat has everything you need!
Table of Contents
Looking for more Crescent Roll Recipes? Try my Crescent Rolls Apple Dumplings, Pizza Crescent Rolls or my very favorite Blueberry Cream Cheese Crescent Rolls.
💭What's in Nutella?
Nutella is a chocolate and hazelnut spread that has been popular for over 50 years. It's made with simple ingredients such as roasted hazelnuts, skim Milk, cocoa, and sugar to give it its unique flavor.
To get its creamy texture, palm oil is added along with vanilla extract and soy lecithin which help stabilize this delicious spread.
Nutella Hazelnut Spread is enjoyed many ways. Most people enjoy it spread on toast for a quick breakfast or use it in baking recipes.
With its perfect balance of sweetness and nutty flavor, it's no wonder that generations of people keep coming back to enjoy this chocolatey treat!
💭Nutella Recipes
A few Nutella recipes you can find on this blog are my Nutella Puff Pastry Christmas Tree Recipe, Mini Nutella Swirl Cheesecake. or my collection of Nutella Puff Pastry Recipes.
You can go way back into the archives of the blog and check out my Pillsbury Crescent Rolls with Nutella and Bananas...yummy!
🛒Helpful Kitchen Tools
This post contains affiliate links. That means that if you make a purchase after clicking on a link I may earn a small commission at no extra cost to you. For more information, click here.
Parchment Paper Flat Sheets
Metal Spatula Set - Stainless Steel
Baking Pans 3 Piece Set
Nutella Cookbook: Delicious and Easiest Nutella Recipes for Anyone
📋Ingredients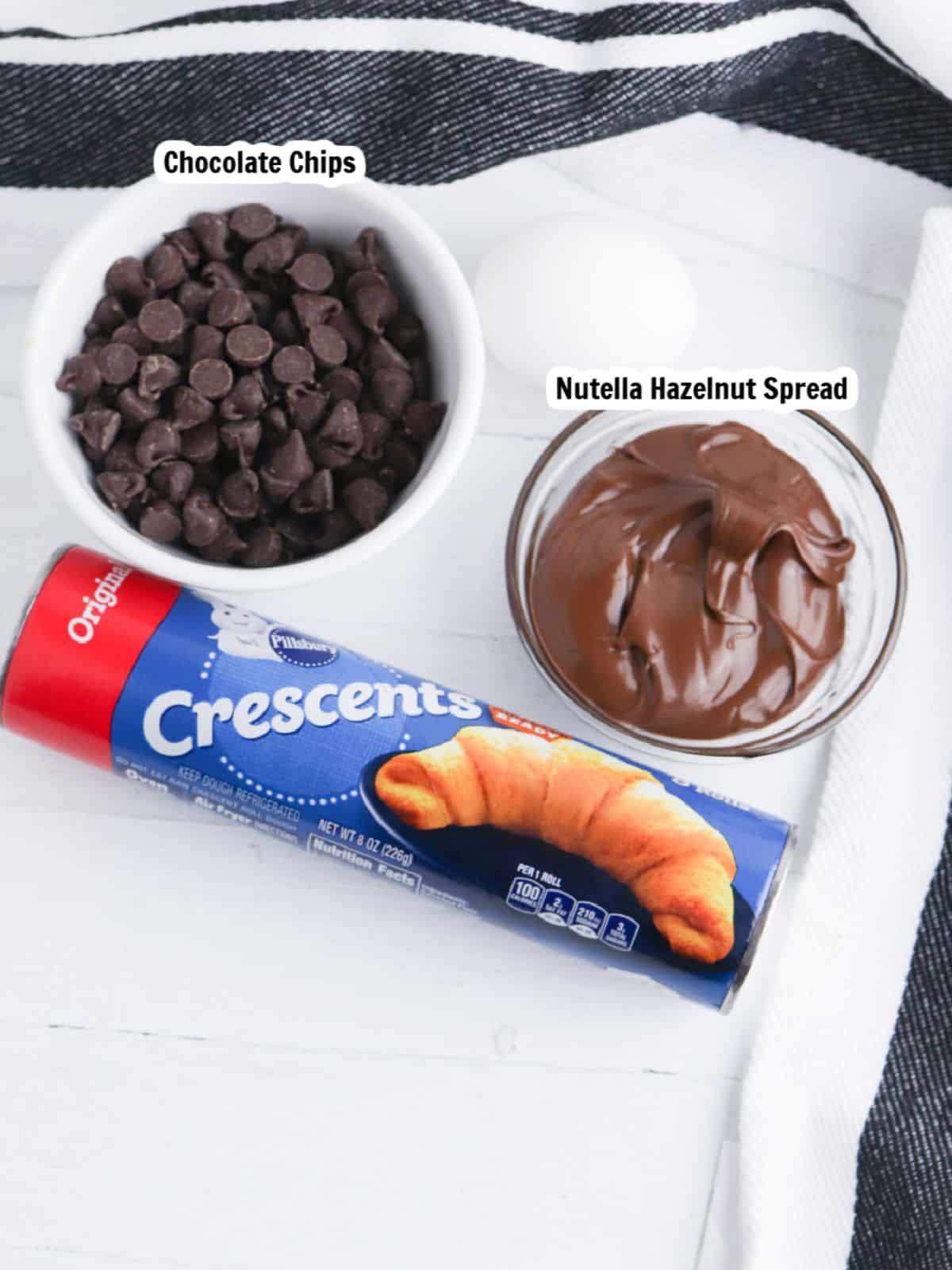 🥣Instructions
Be sure to see the recipe card for exact quantities, detailed instructions and special notes.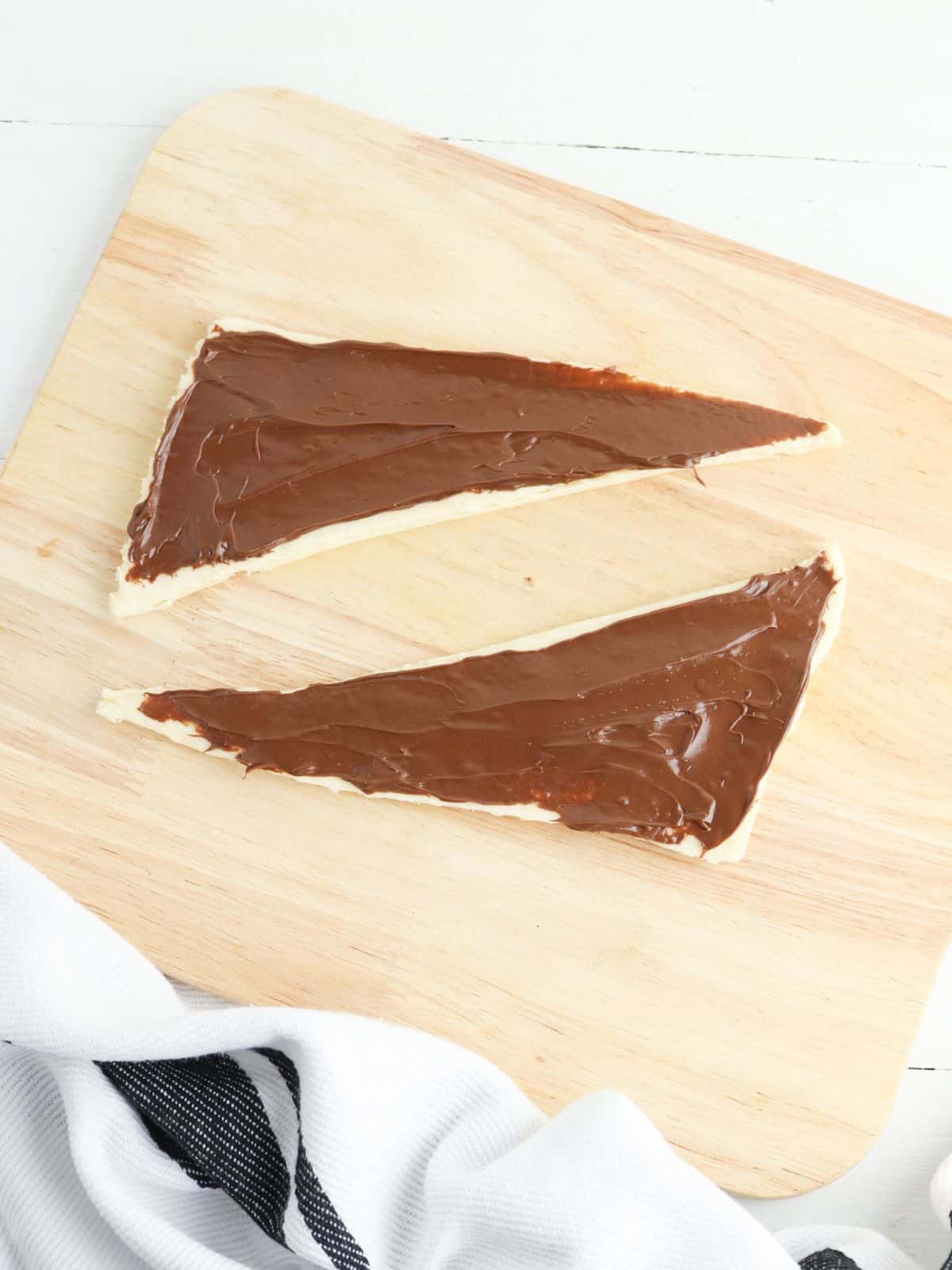 On a cutting board, open up the crescent rolls and divide them into the triangles.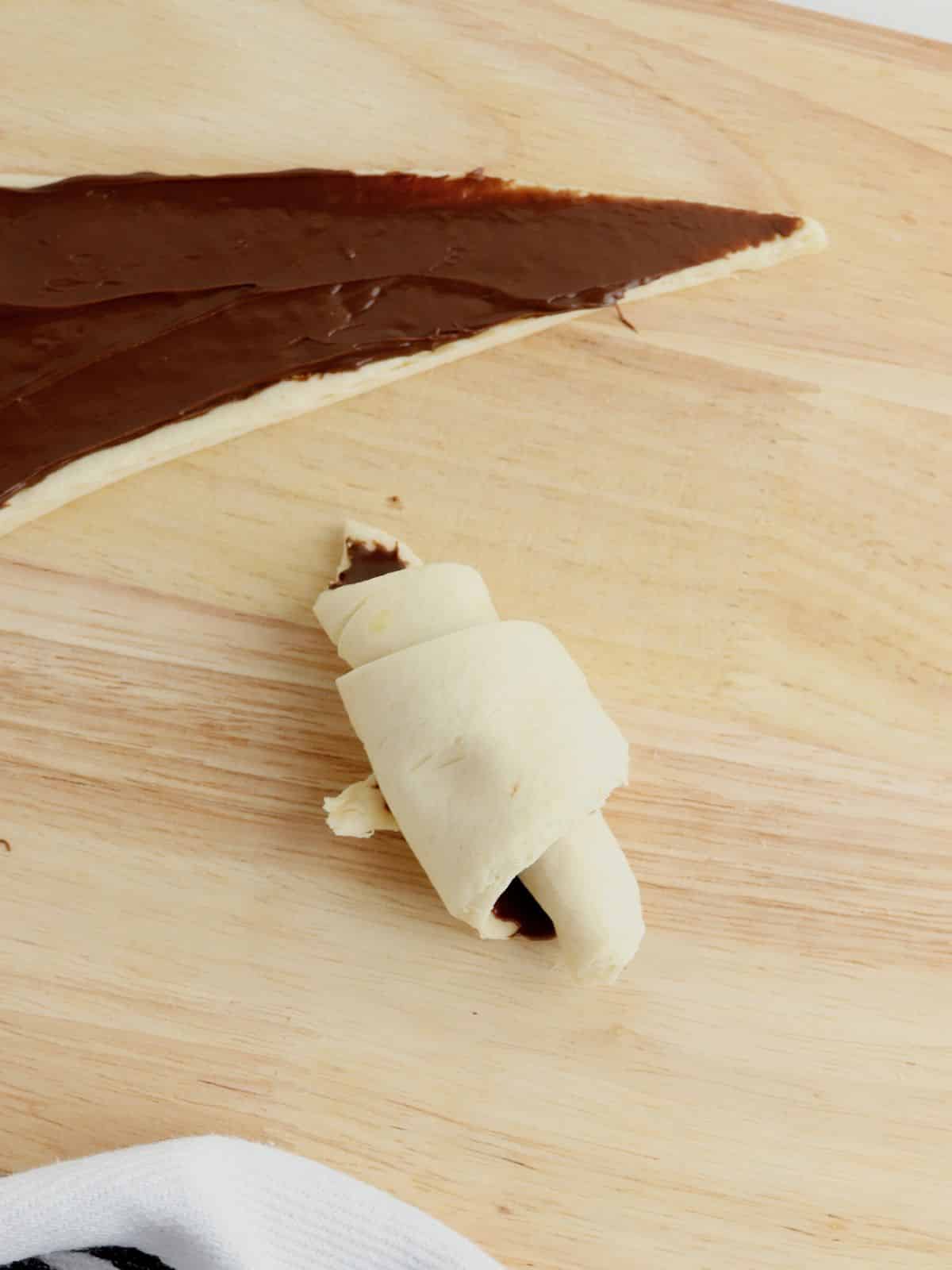 Spread the Nutella on top of each triangle and then roll up each crescent roll beginning at the biggest end.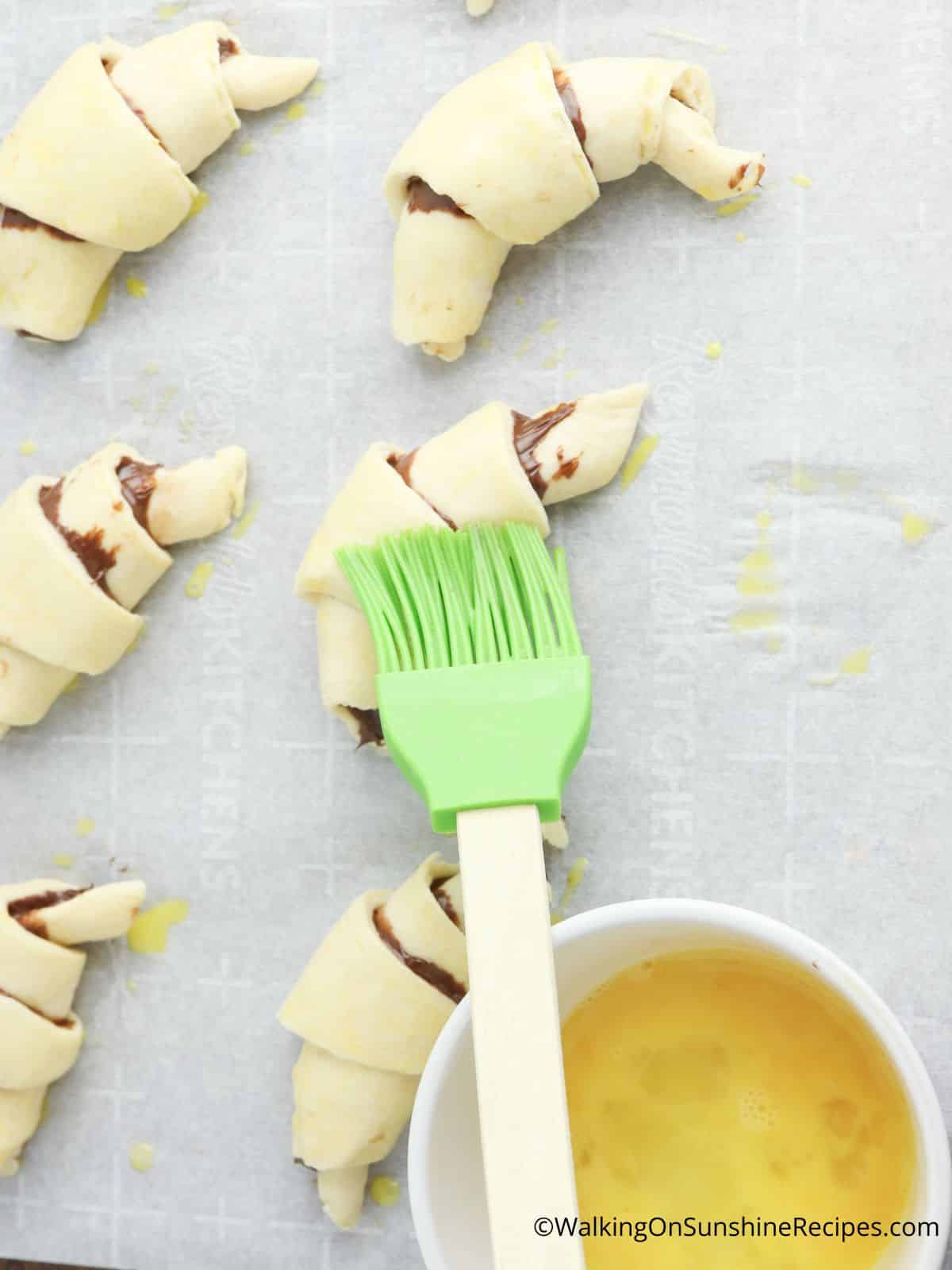 Brush each roll with the beaten egg.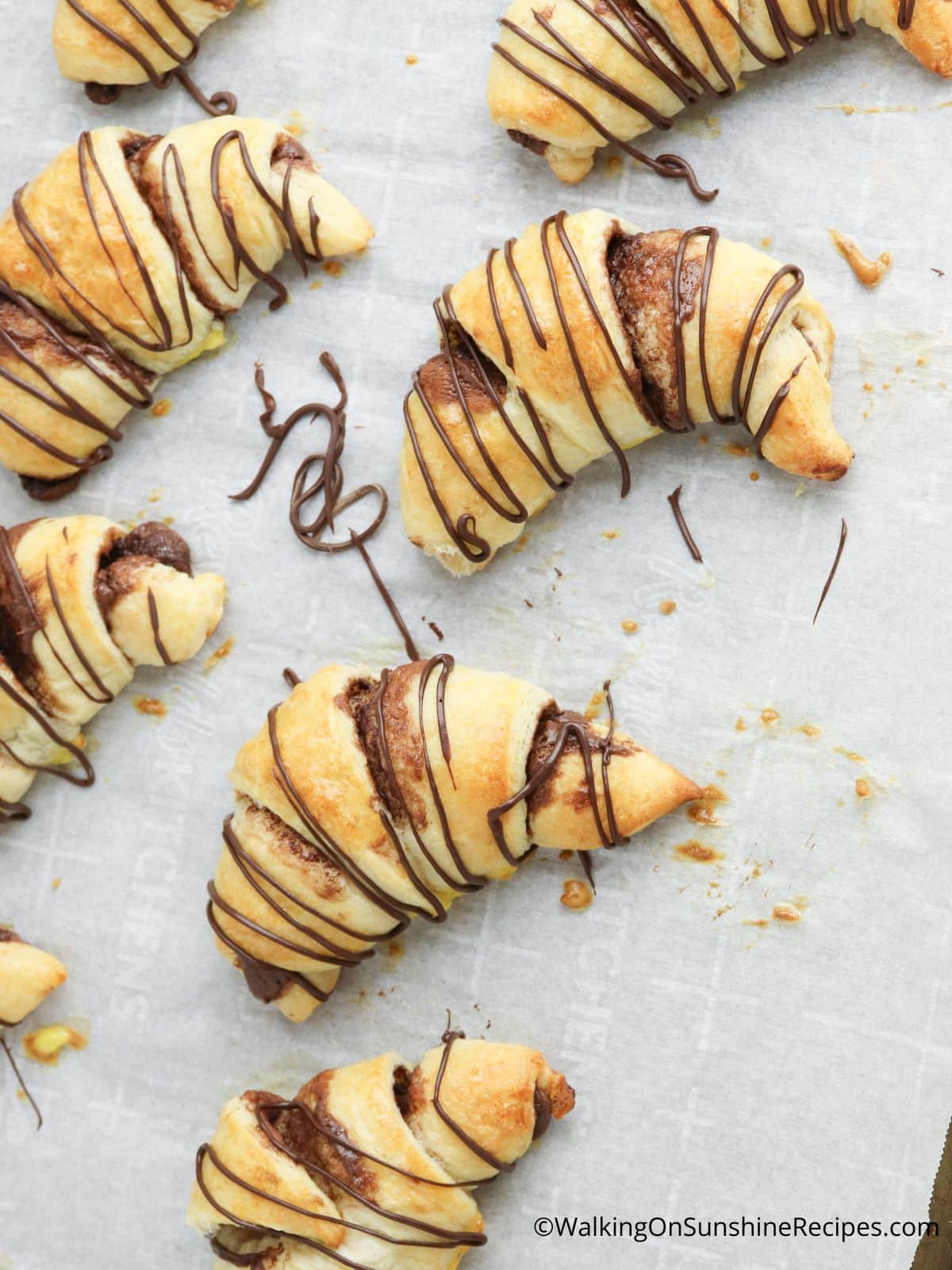 Bake in a preheated 375°F oven for 11 to 13 minutes, or until the rolls are golden brown.
Allow the crescent rolls to cool slightly before drizzling with the melted chocolate chips.
⭐Before You Begin! If you make this recipe, please leave a review and star rating. This helps my business thrive and continue providing FREE recipes.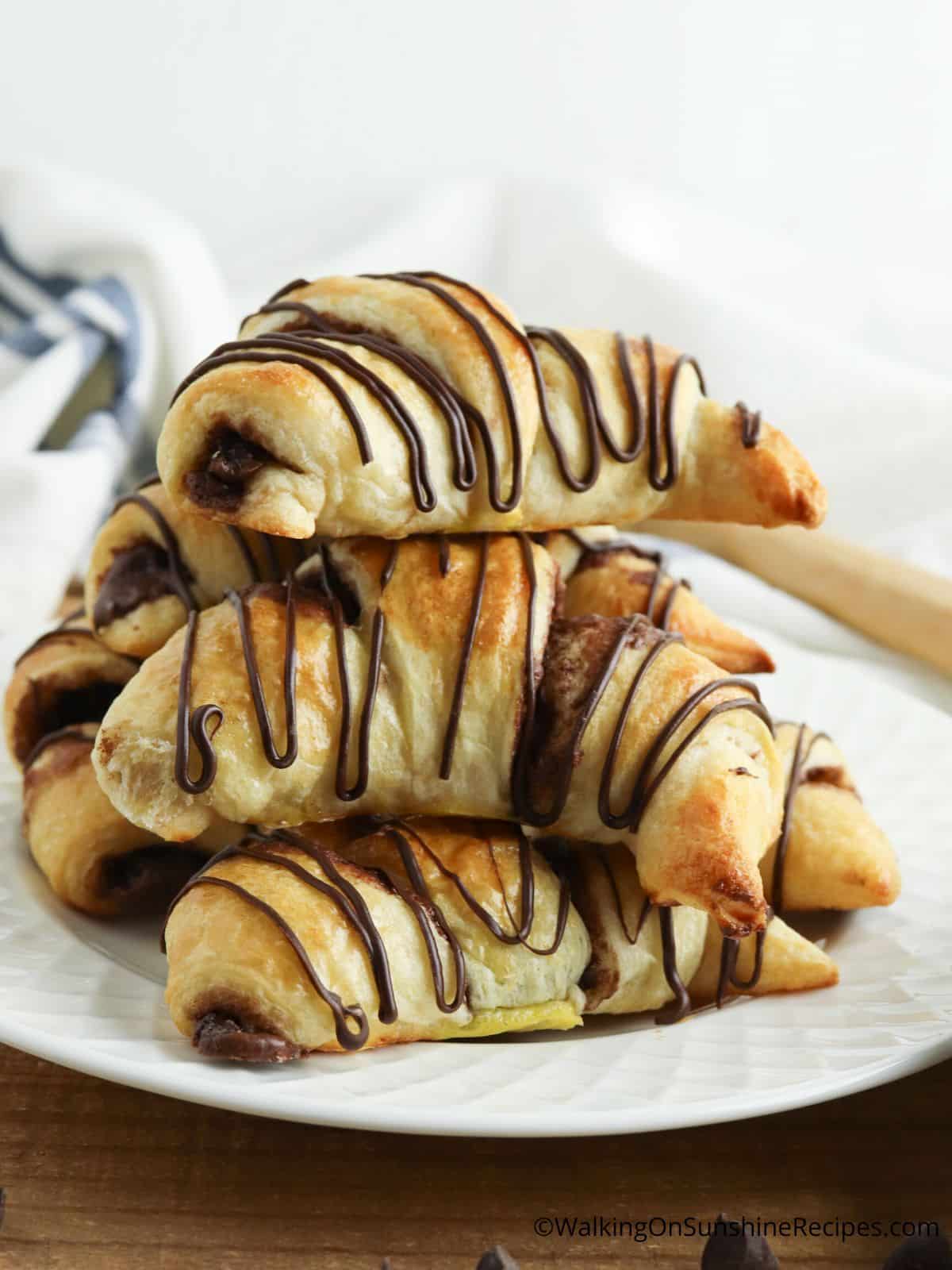 💭Recipe Variations
Add marshmallows to create a "S'mores" type crescent roll dessert.
You could add slice bananas before rolling up the crescent rolls for a completely different flavor.
Make a powdered sugar glaze instead of the melted chocolate dizzle.
💭Storage Tips
To store any leftovers, place them in an airtight container or wrap them in plastic wrap.
Place them in the refrigerator and they can be kept for up to three days.
You can easily reheat any leftovers in the microwave for just a few seconds.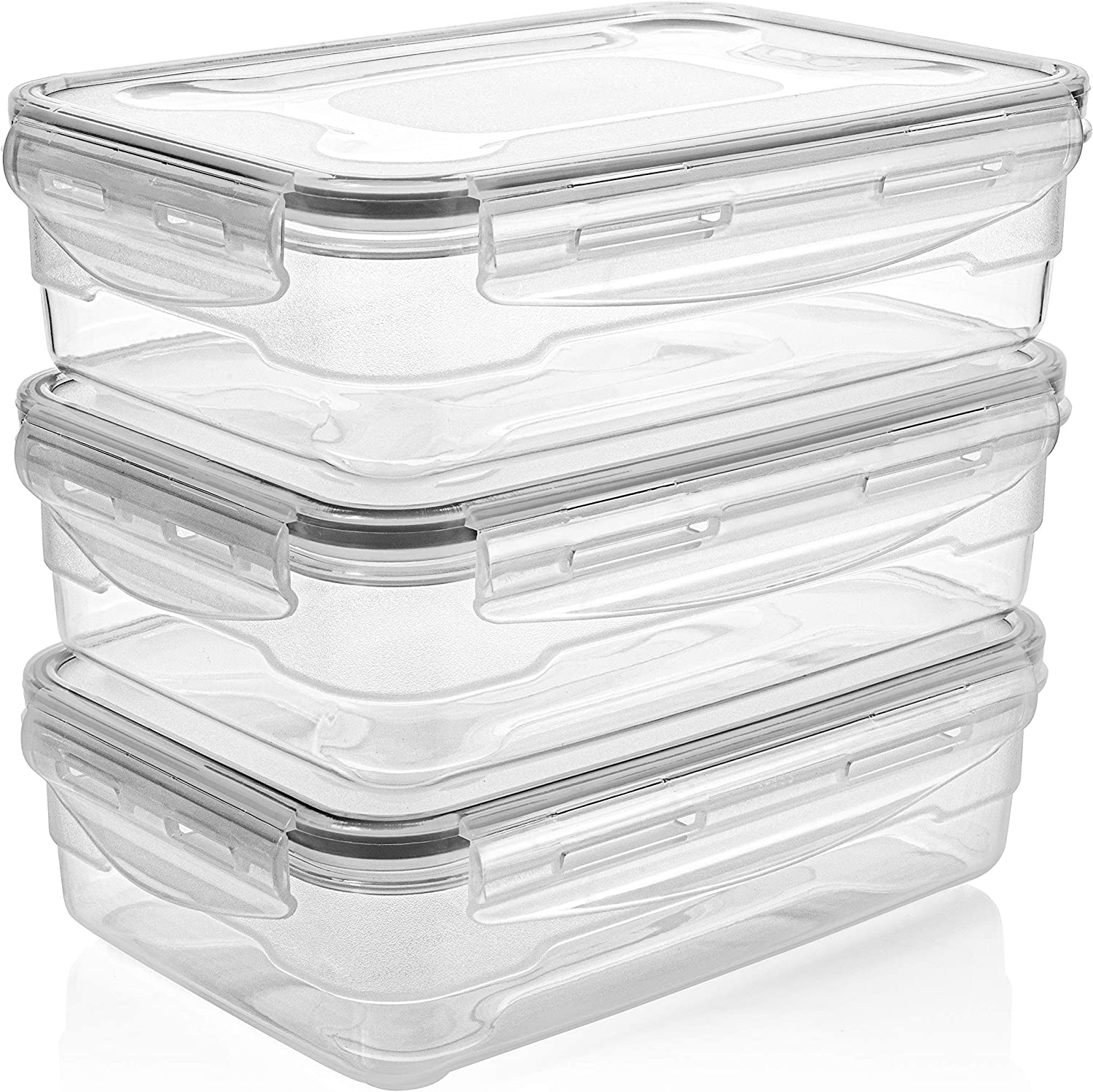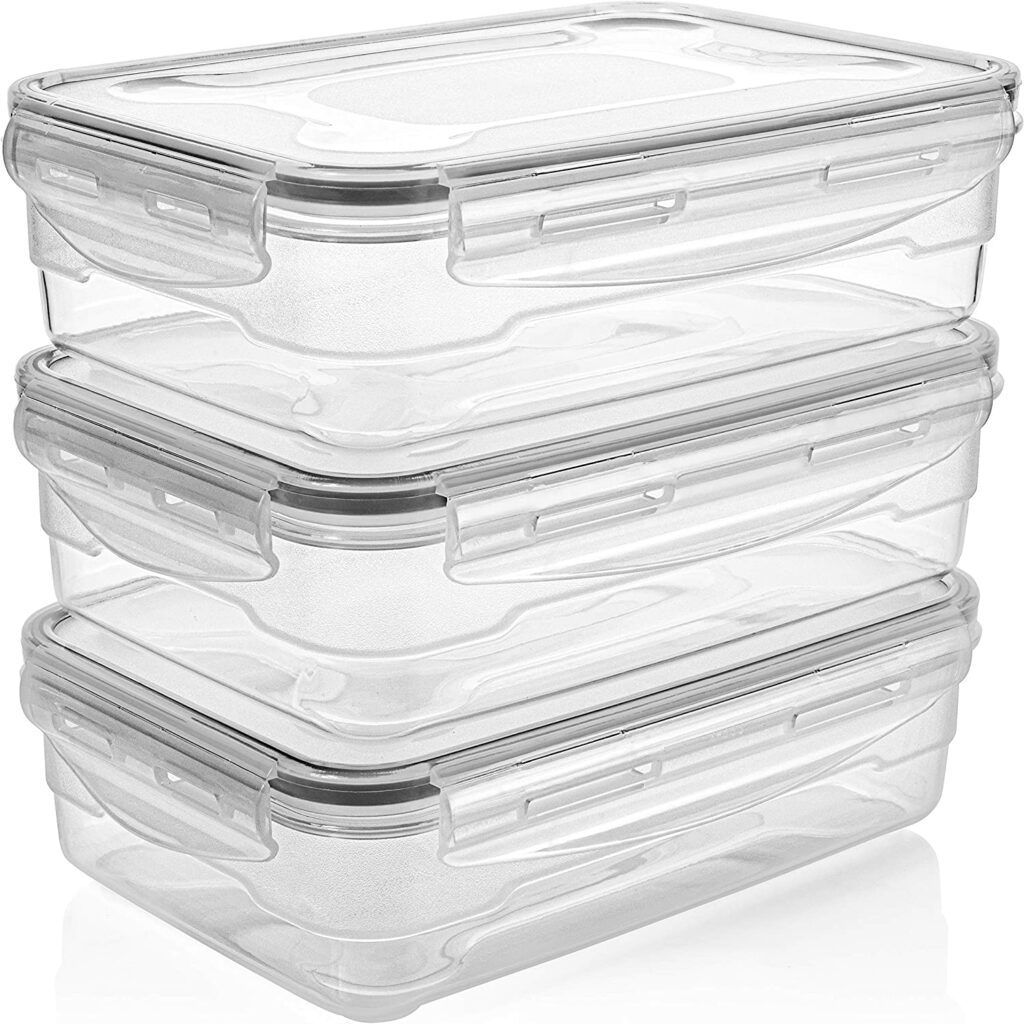 Air-Tight Storage Containers: these air-tight storage containers that help keep food fresh for longer. Use them to store fresh baked goods, cookies, fruit and vegetables, left overs, and more. The silicone lids lock to close to ensure an air tight seal. The stackable, multi-size design makes these containers easy to store. They're perfectly sized for the fridge, freezer, or cupboard.
💭Top Recipe Tip
Use a pizza cutter or a sharp knife to separate the crescent roll triangles.
💡Recipe FAQ
Can crescent rolls be used for puff pastry?
Yes, crescent rolls can be used as a substitute for puff pastry. To do so, separate each roll into individual triangles and place them on top of one another to create a single square sheet. Brush the top of the square with egg wash or melted butter, then fold it in half. Roll the dough out gently to create a rectangular shape about ¼ inch thick. Cut into desired shapes and bake according to recipe instructions.
🌟Try these recipes next...
Yield: 8 servings
Nutella Crescent Rolls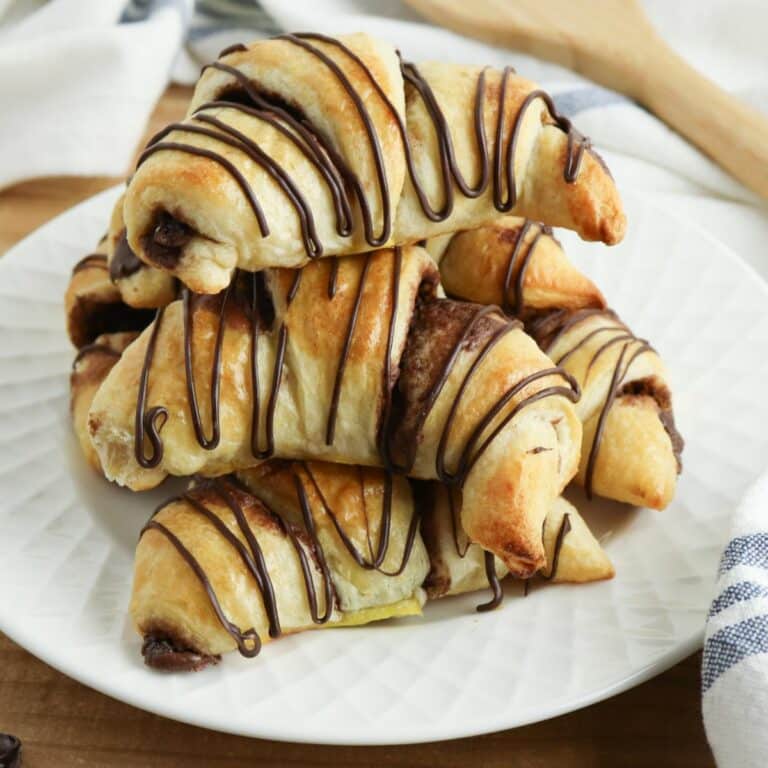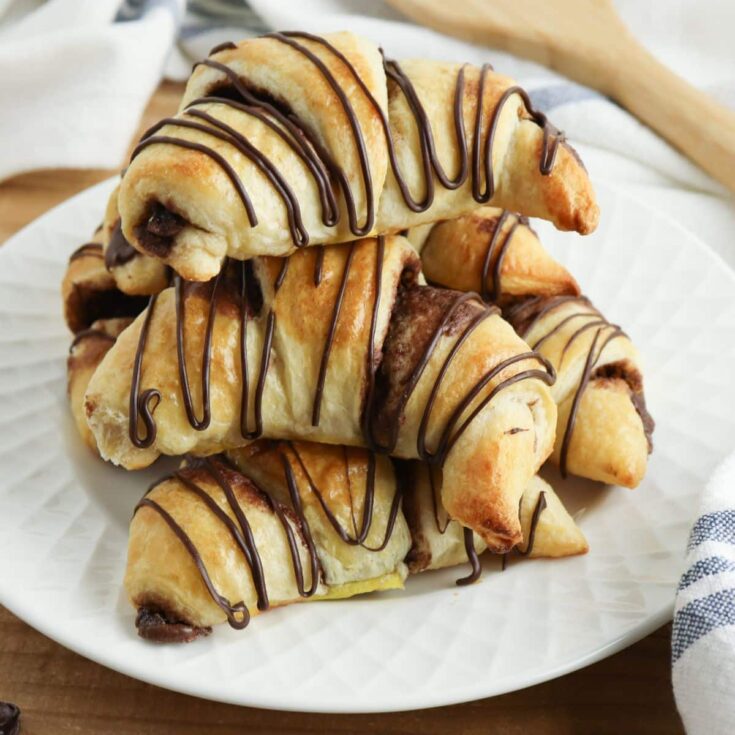 Crescent rolls with Nutella Hazelnut spread is an easy-to-follow recipe bursting full of flavor. It's the perfect combination of creaminess from the hazelnut spread and flaky goodness from the warm crescent rolls.
Ingredients
1 (8 ounce) package crescent roll dough
½ cup Nutella
1 egg, beaten
¼ cup chocolate chips, melted
Instructions
Preheat the oven to 375°F and line a baking sheet with parchment paper.
Unroll the dough and separate the triangles.
Spread Nutella on top of each triangle and carefully roll it up starting at the wide end.
Place the crescent rolls on the lined baking sheet and brush with beaten egg.
Bake in the preheated oven for 11 to 13 minutes, until the rolls are golden brown.
Allow the rolls to cool on the baking sheet for a few minutes, then transfer to a wire cooling rack to cool completely.
Drizzle the melted chocolate over the top of the cooled rolls.
Allow the chocolate to cool and harden before serving.
Notes
To melt chocolate chips in the microwave:
Place chocolate chips in a microwave-safe dish.
Heat on high power for 30 seconds at a time, stirring after each interval until fully melted.
Take care to avoid over-heating as this can cause the chocolate to burn or become gritty.
Enjoy your melted chocolate chips!
Nutrition Information:
Yield:
8
Serving Size:
1
Amount Per Serving:
Calories:

252
Total Fat:

14g
Saturated Fat:

8g
Trans Fat:

0g
Unsaturated Fat:

5g
Cholesterol:

25mg
Sodium:

147mg
Carbohydrates:

28g
Fiber:

2g
Sugar:

11g
Protein:

3g
The nutrition information is calculated automatically. I cannot guarantee its accuracy. If this data is important to you, please verify with your trusted nutrition calculator.