If you are a basil lover, you are going to love these pesto crescent rolls appetizers. Perfect for a light snack or to serve as part of a cheese board over the holidays, you are going to enjoy this collection of Crescent Roll Recipes I'm sharing with you today.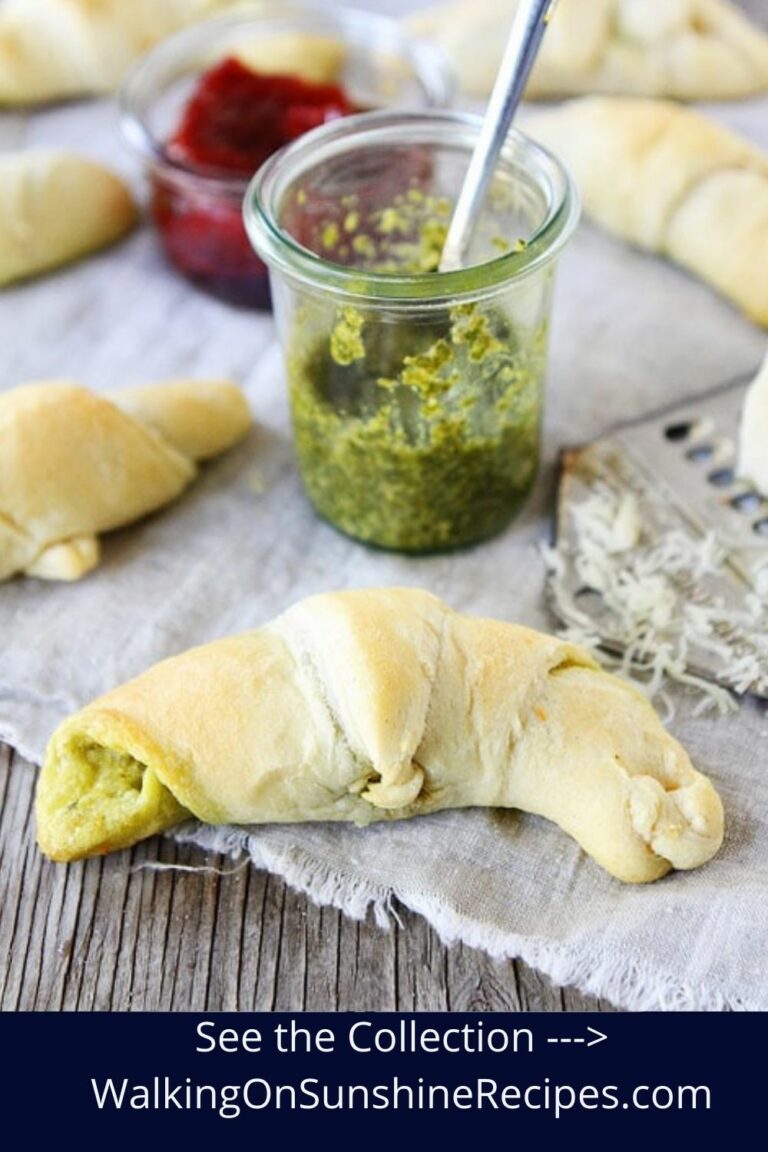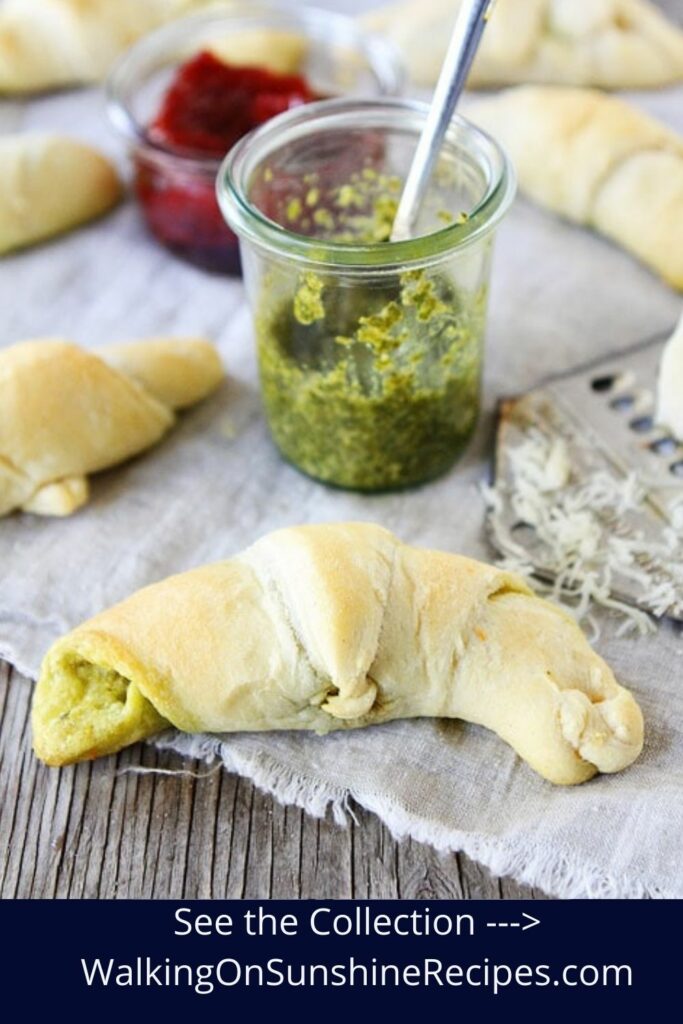 Pesto is usually associated with pasta. But did you know there are many other recipes you can use pesto? You can either make the condiment homemade or use your favorite store-bought version.
Spreading pesto sauce on top of puff pastry dough is what I did for my Christmas Tree Pesto Puff Pastry Appetizer. It is one of my most-requested recipes around the holidays!
Most of the recipes included in this collection are easy to make...which is exactly what we all need when planning our holiday menus. Take some time to look them over and then let me know if you made any by leaving a comment below.
Jump to:
What is Pesto?
Pesto is made with basil leaves, garlic, pine nuts, olive oil, salt and Parmesan cheese. It's usually prepared in either a blender or food processor and served over pasta.
You can also serve it over chicken, steak, pork or even mixed into your favorite salad dressing. It's also perfect for appetizers like these Pesto Crescent Rolls Appetizers.
Top Tip
If you are using purchased pesto sauce and it's been sitting in your pantry for awhile, make sure you stir it really well before using it in a recipe.
Helpful Kitchen Tools
This post contains affiliate links. That means that if you make a purchase after clicking on a link I may earn a small commission at no extra cost to you. For more information, click here.
More Information
More Information
More Information
More Information
More Information
FAQ's
What does pesto go well with?
Besides using pesto with crescent rolls for an appetizer, it is traditional served with pasta. However, it's also great served over grilled chicken, pork or even steak. Spread a little on top of a grilled hamburger as well.
How long does pesto last in the refrigerator?
Homemade pesto only lasts a few days in the refrigerator. However, you could freeze it in ice cube trays to preserve it.
Tried any of my recipes? Let me know in the comments!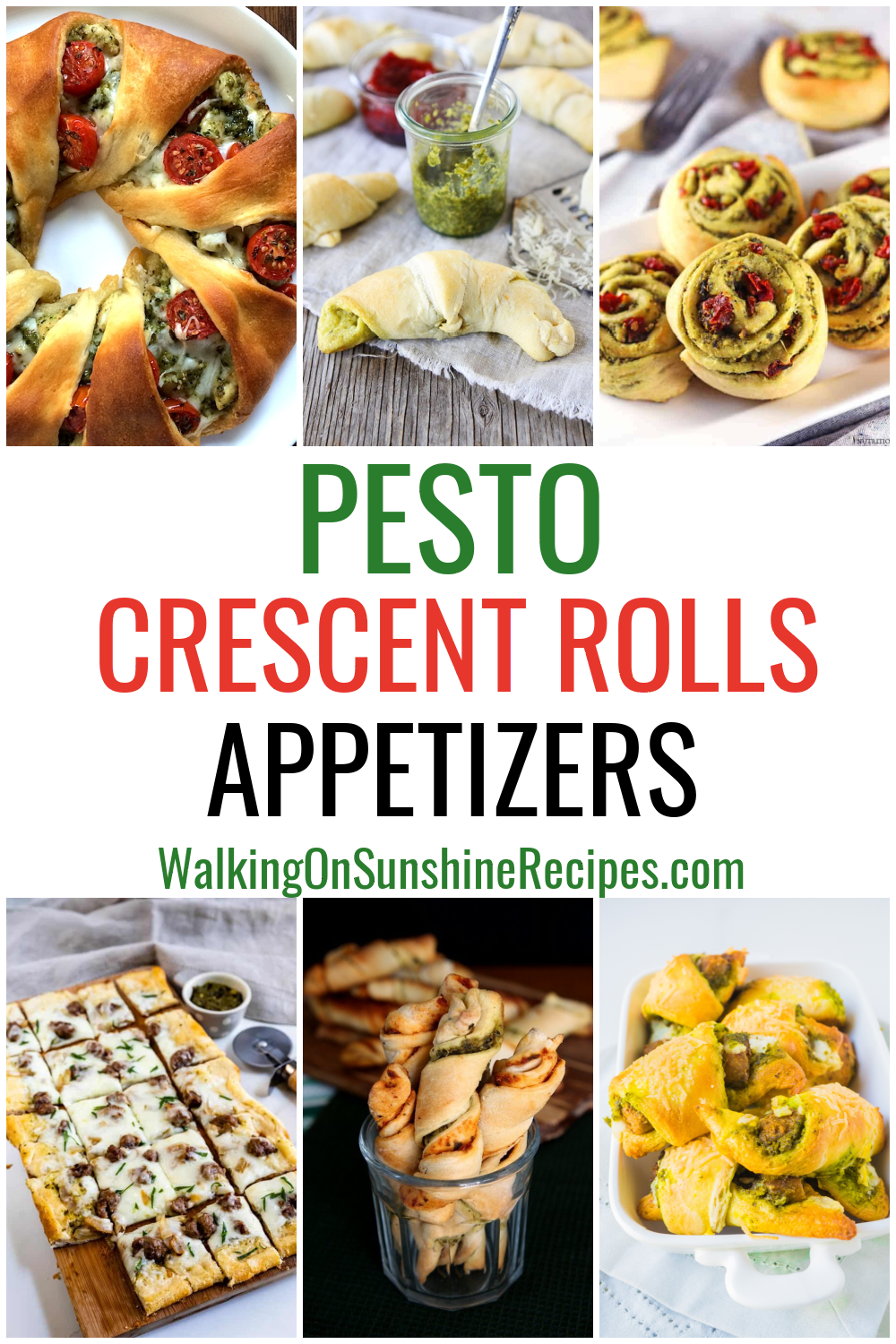 Pesto Crescent Rolls Appetizers