I love potatoes. Really, really love potatoes.
And scalloped potatoes is such an EASY dish to put together
and the end result is so DELICIOUS.
SCALLOPED POTATOES...
Ingredients:
4 or 5 large baking potatoes
2 Tablespoons flour
1 ½ to 2 cups half and half or heavy cream
(OR a combination of both)
Salt, pepper
1 cup cheddar cheese, grated
Begin by slicing the potatoes.
You do NOT need to peel them, just make sure they're clean.
Combine the flour, salt, pepper and half and half together.
Start layering the potatoes in a baking dish, I used a square one.
Then add the cream mixture...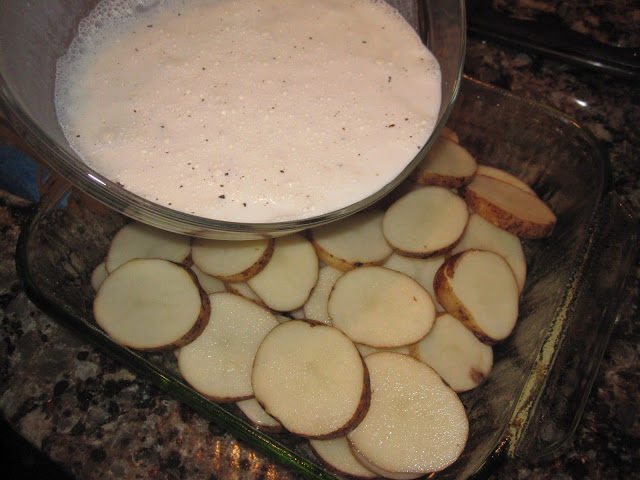 Bake at 400 for 30 minutes or until the potatoes are tender and you
can put a knife through them easily...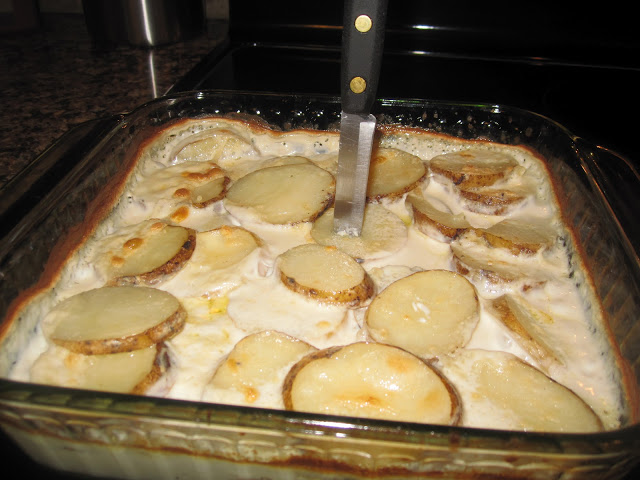 Cover the top of the potatoes with the grated cheddar cheese
and return to the oven until the cheese is melted and bubbly.
Delicious...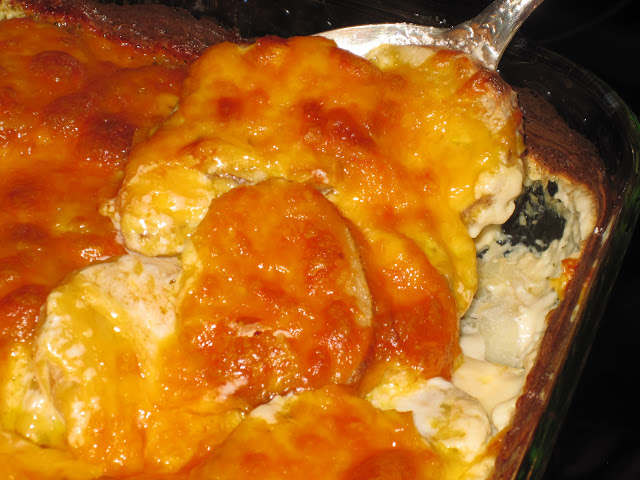 Feel free to add bacon or even chopped garlic.
AND if you're serving this for company, I would sprinkle some
chopped parsley on top for added prettiness.
Enjoy your day!