we were discussing what everyone was having for dinner and then I mentioned
that I had no clue what to make for TONIGHT'S dinner…
which started a whole new discussion!
I love when we discuss our menus.
I get so many ideas for meals from everyone.
I then asked The Colonel last night what HE would like for dinner tonight.
He thought for a moment and said he really enjoyed a pasta dish
with tomatoes that I've made a few times.
I then realized I never shared this great and EASY recipe here on the BLOG.
THIS is what we are having for dinner tonight along with a salad and garlic bread.
Fresh Tomatoes and Pasta…
I found the original recipe
HERE
on
Sunflower Supper Club's
blog.
You need to go to the original post and see the amazing photos of all their recipes.
Ingredients:
6 large fresh tomatoes, cored and cut into pieces
3 small cloves garlic, minced
1/4 cup fresh basil, chopped
3 tablespoons olive oil
1 tablespoon balsamic or red wine vinegar (optional)
1/2 teaspoon kosher salt
1/4 teaspoon freshly ground black pepper
1 pound penne pasta
8 ounces fresh mozzarella, diced
Freshly grated Parmesan cheese
Let's BEGIN…
Combine chopped tomatoes, garlic, basil, olive oil, vinegar (if using),
salt and pepper in a non-reactive bowl.
I used the balsamic vinegar.
Cover and let sit for 1 hour, gently stirring occasionally…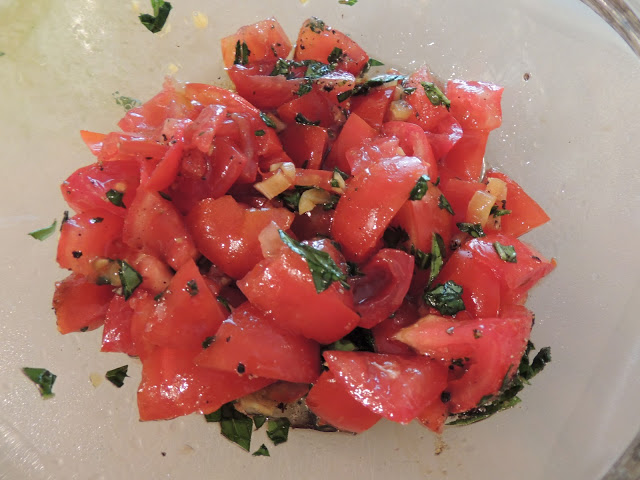 Boil your pasta, drain and add BACK to the pot.
Add the tomatoes and stir to combine…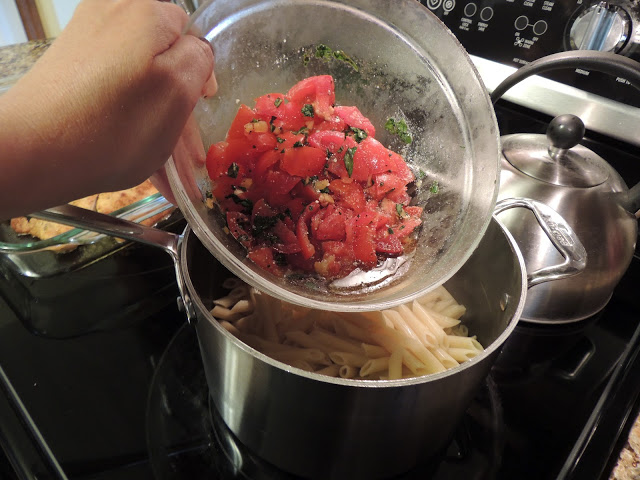 Add the mozzarella and Parmesan cheese and SERVE…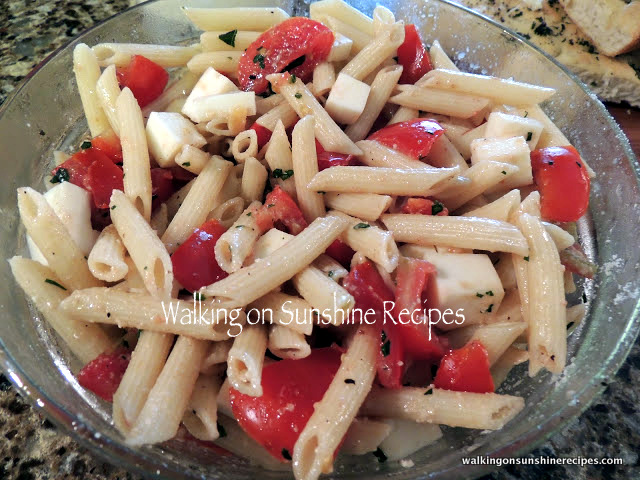 So easy and so delicious!
I have served this as a side dish and as a main meal.
Enjoy your day!