Today it's all about How Setting a pretty table for Thanksgiving.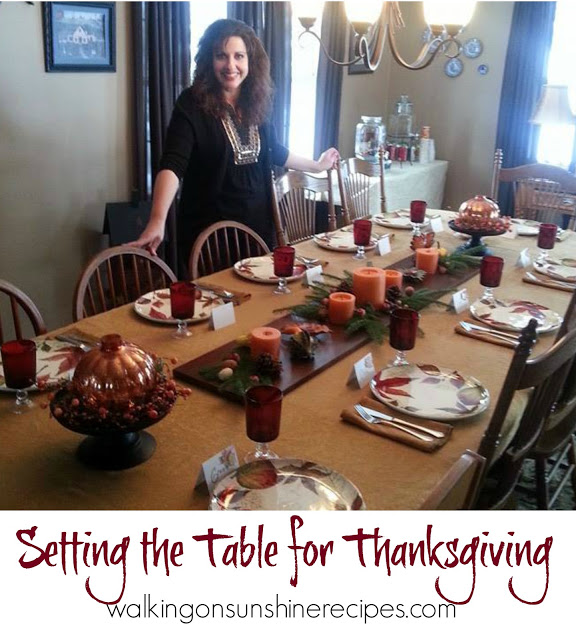 Is your table set for Thanksgiving?I will be working on ours today. I thought I would revisit a post I did last year that was very helpful for me in setting our table for Thanksgiving.

I love finding ideas on Pinterest and incorporating them into my decorating style. This year we are having a few more people, so I need to make a few adjustments.
For the most part our table should look pretty similar to this photo. I love the plates. They're from Pier One Imports. We purchased them last year using "blog money." My mom gave me the red glasses a few years ago and they go nicely with the leaves on the dishes. The glasses are very old and so pretty.
The glass pumpkins are from Yankee Candle from a few years ago. You can put a small tealight candle inside and they look really pretty at night when we sit around the table again for dessert. I always set up a drink table in the corner of our dinning room. I like to try and keep my kitchen counters uncluttered.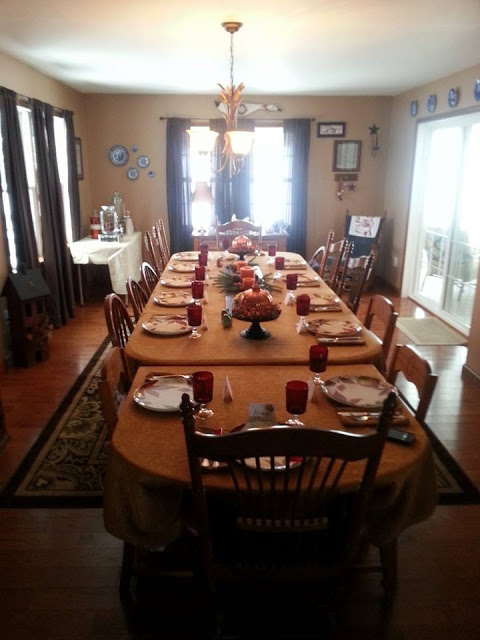 Tips for Setting the Table

This is a great idea using white pumpkins and simple berry twigs from Emmalee Elizabeth Design…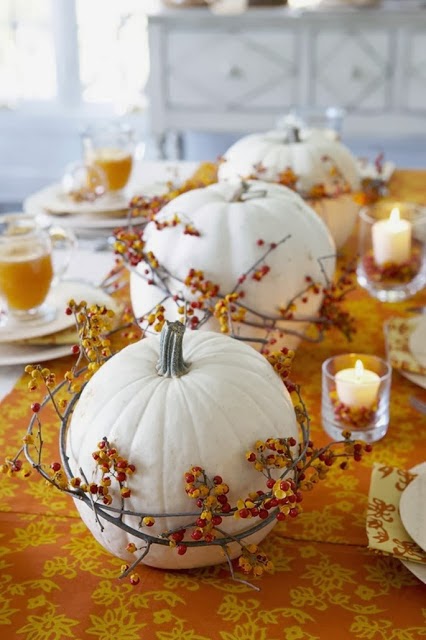 Here's a cute idea for a kid's table I found on Pinterest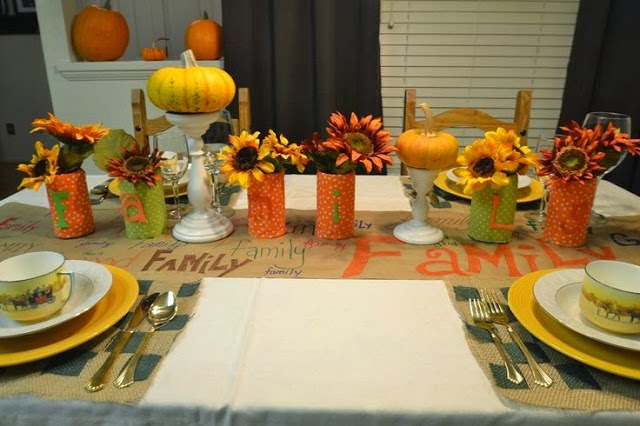 I love this idea from Green Door Hospitality…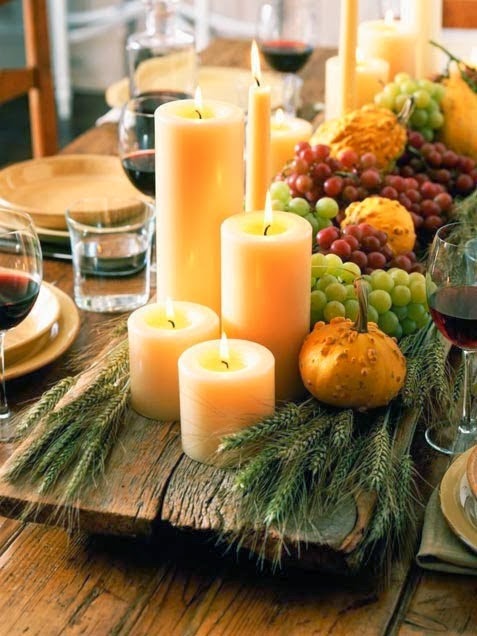 THIS is the post I got the idea from for using our old shelves from our bookcases for our dinning room table. I keep the shelves on the table year round now.

I love this from Blooming Homestead…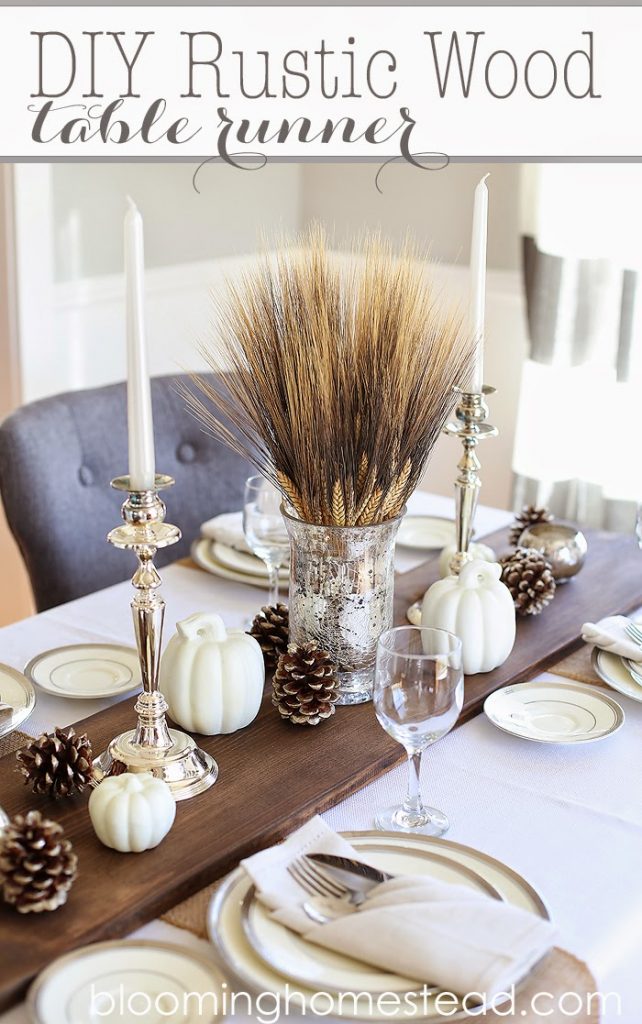 I love this idea also from The Idea Room…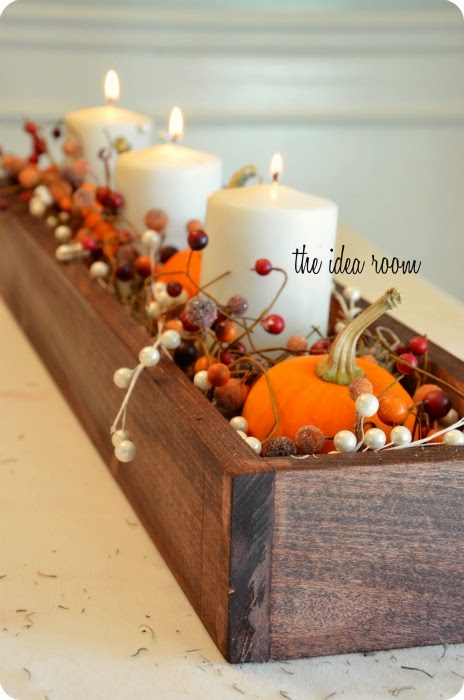 Another box idea from Far Above Rubies…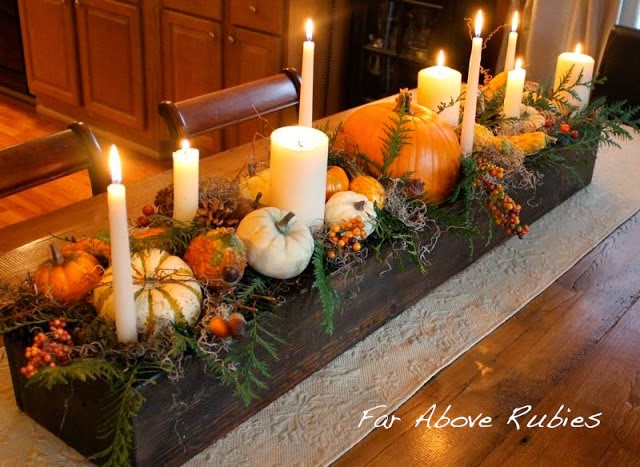 What a pretty idea from Sand and Sisal…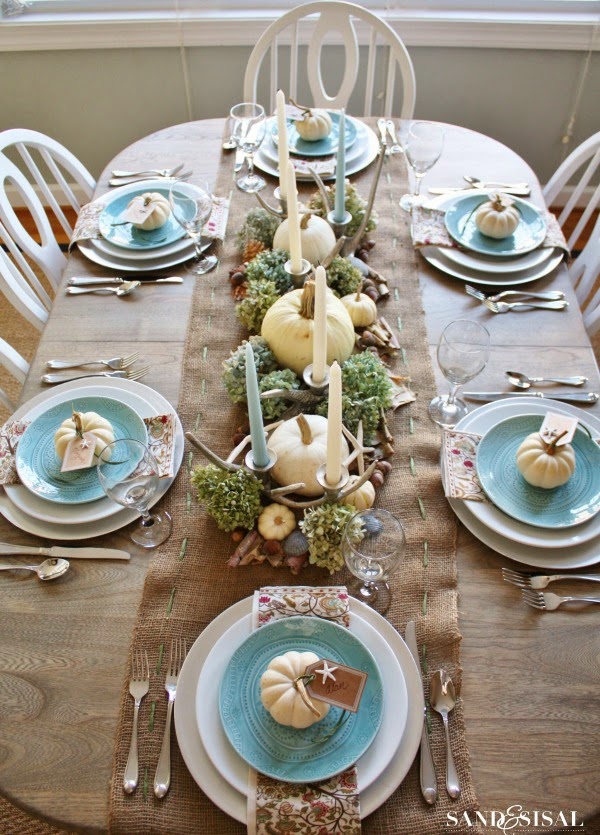 Pretty dishes from Country Living…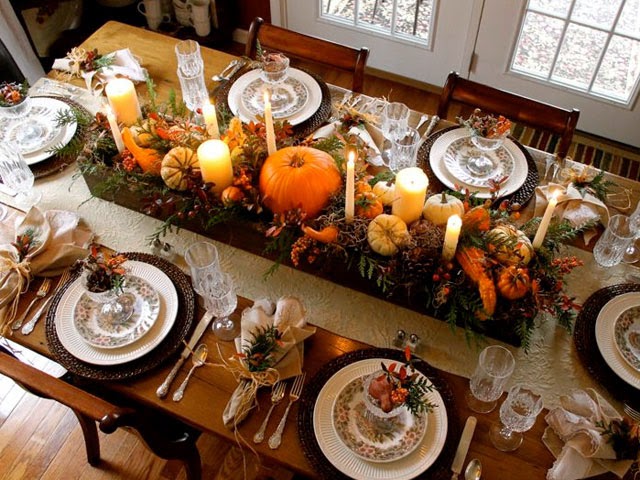 Simple pumpkins make an impact from The Glamorous Housewife…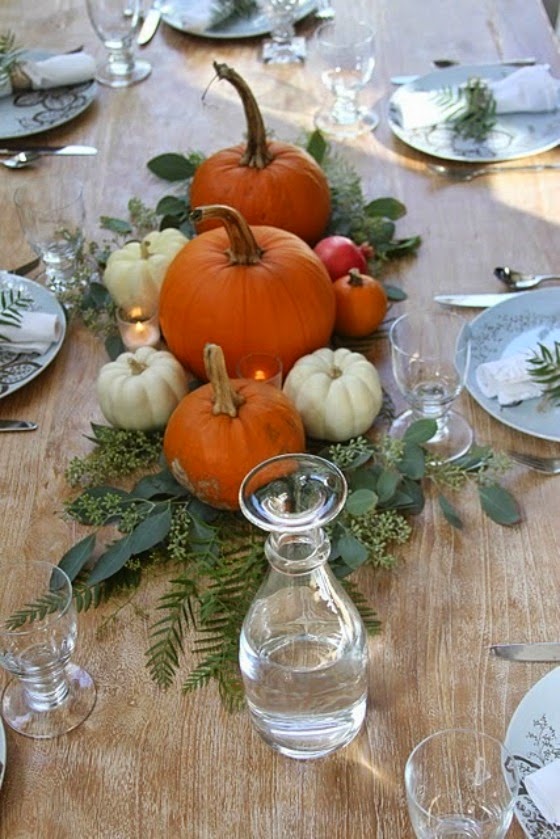 So pretty from Dining Delight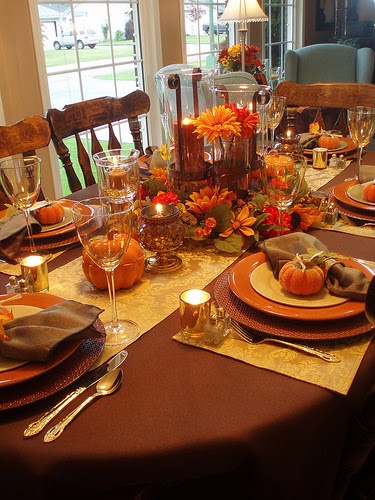 I love the use of purple and wood for this table from Lia Griffith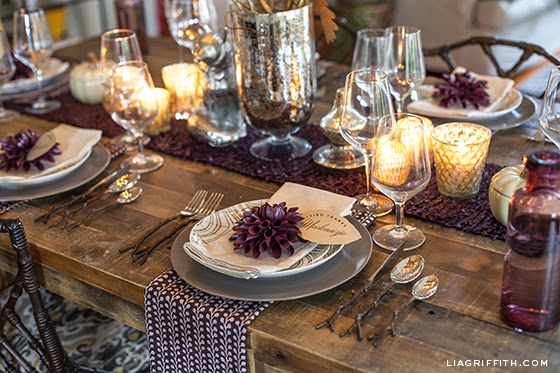 From BHG