Setting the table for Thanksgiving to help create a beautiful time with family and friends. Now that you've figured out how to roast the turkey and read all my tips for hosting a stress-free Thanksgiving, let me share with you today a few creative ideas to help inspire us all to set a pretty table this holiday season.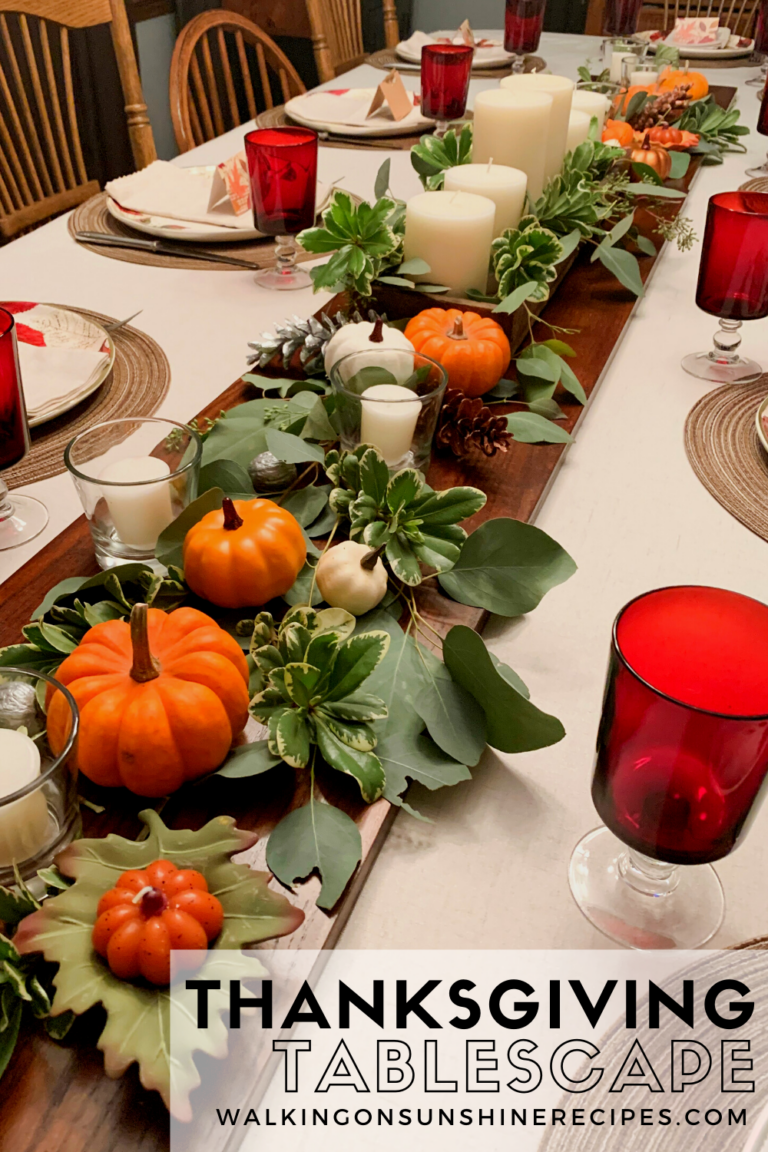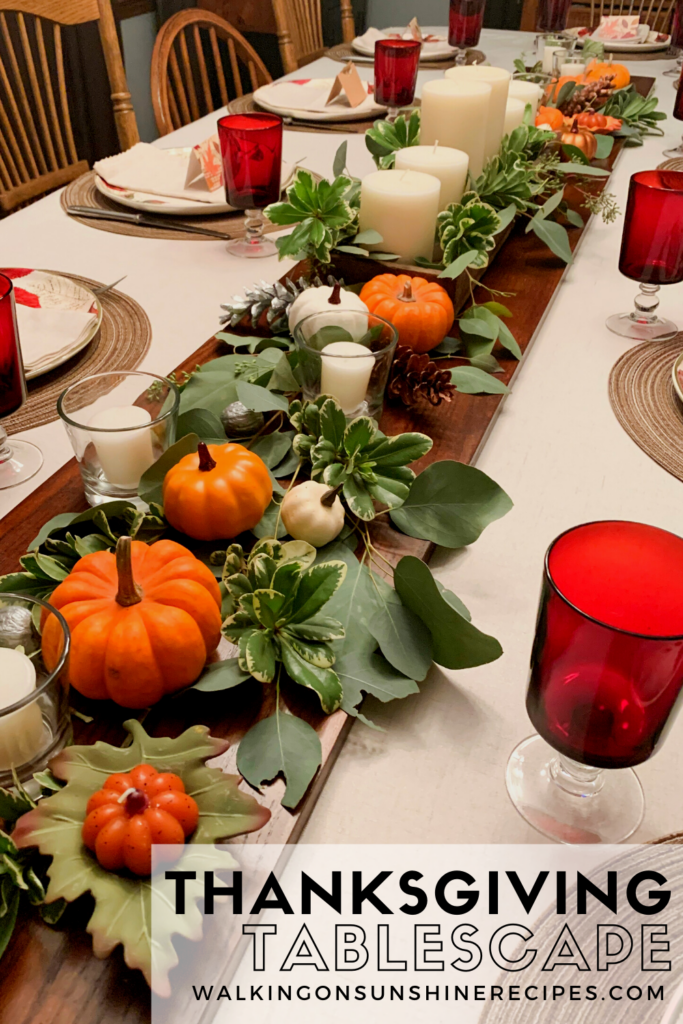 Affiliate Disclosure: This post may contain affiliate links. As an Amazon Associate I earn from qualifying purchases. For more information, click here.
Ever since I was young girl I have loved setting a pretty table. I remember when I was a teenager helping my mom set the table and then one year she just let me take over while she did the cooking.
Here's an old photo of me with my mom standing by our table set for family on Thanksgiving Day many, many years ago.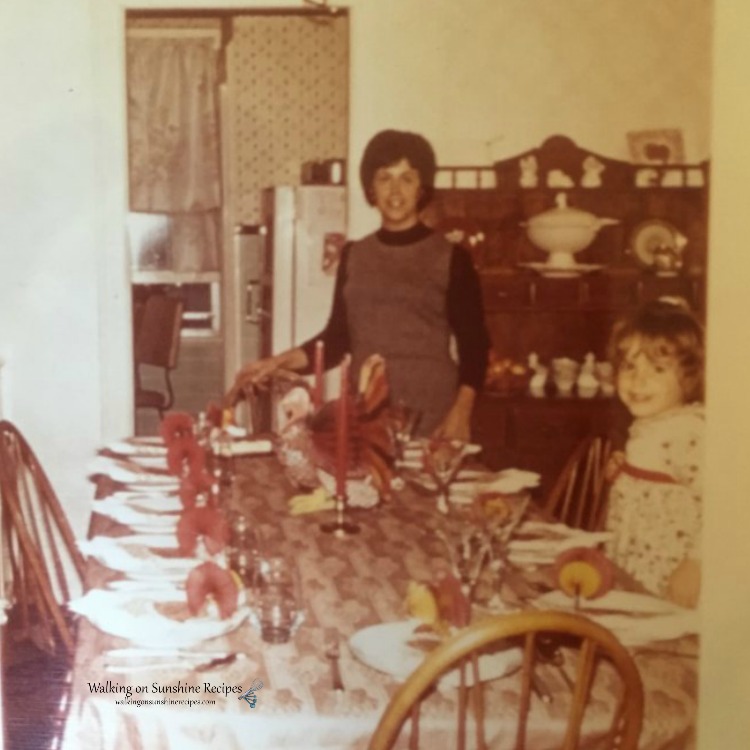 Setting the Table for Thanksgiving
There's a saying that goes like this, "We eat with our eyes first" and how true is that? One of my favorite things to do is set the table before company comes...especially during the holidays. Today I'm going to share with you a few beautiful ideas that will help inspire you to set a pretty table for your family this holiday season.
First, let's take a look at just two past tablescapes from my home.
Past Holiday Tablescapes
2019
I do believe last year's Thanksgiving tablescape was my favorite. At first I was upset that I couldn't find orange candles. However, once the table was put together I don't know what I was thinking about looking for orange candles!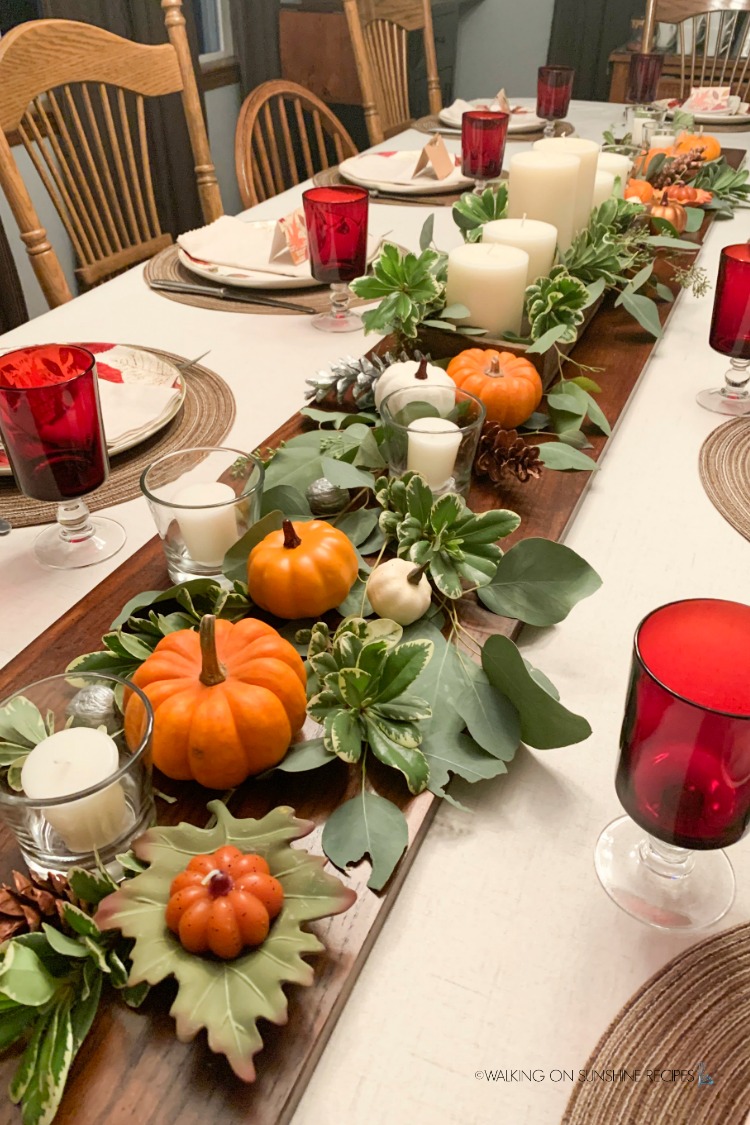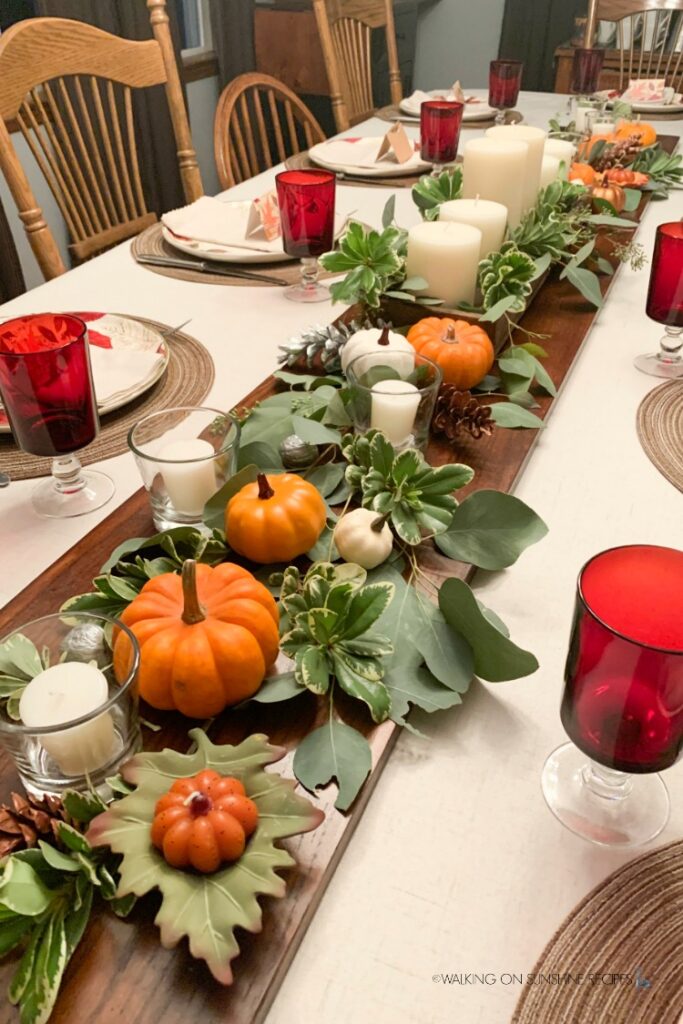 2018
Last year was the first time I used only pumpkins, greenery and candles running down the center of our tables. Yes, there are two tables here as we had 20 people last Thanksgiving.
The plates are from Pier One Imports and the ruby red glasses were handed down to me from my mom.
I used Round Place Mats instead of chargers when I saw how crazy expensive chargers were. The place mats were purchased on Amazon for a fraction of what chargers would cost. I think they work nicely.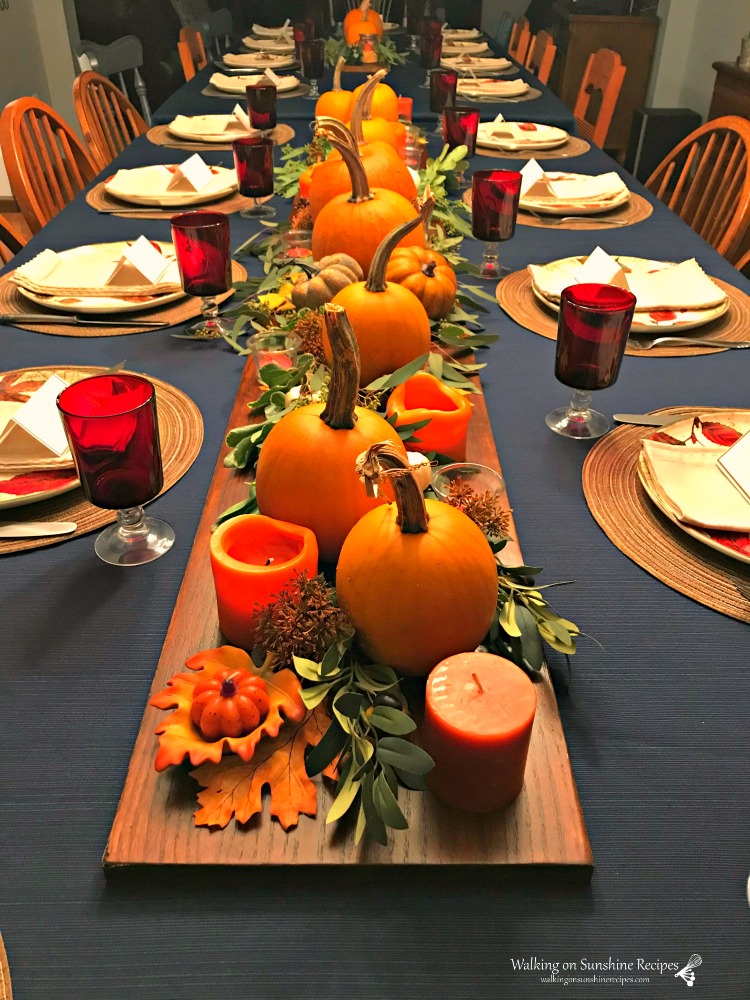 2014
The glass pumpkins you see in this photo are from Yankee Candle Shop that I purchased when my husband was stationed overseas one year.
The mercury glass pumpkins have a place for a tealight to be placed inside. They look really pretty at night when we sit around the table again for dessert on Thanksgiving. We always seem to enjoy dessert a few hours after the turkey and trimmings by candlelight.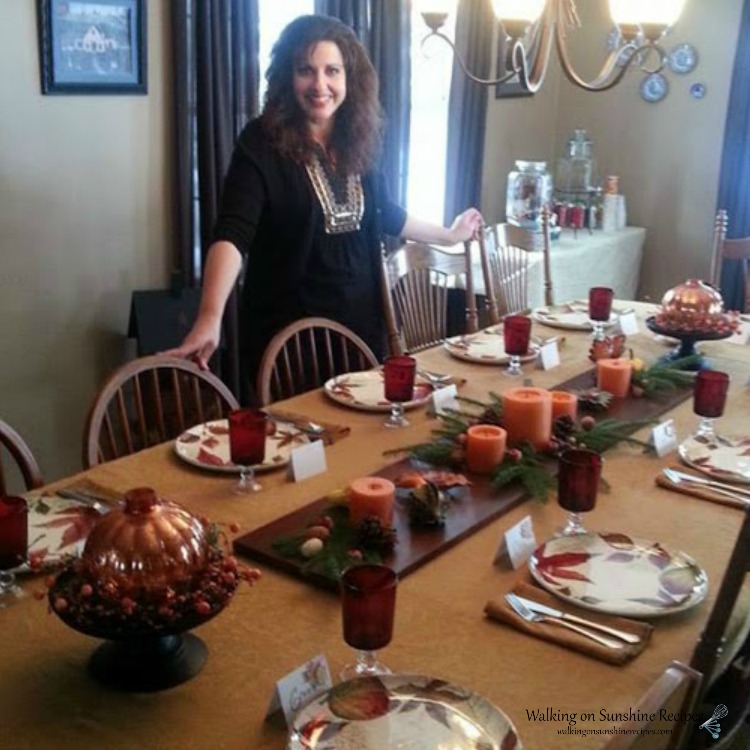 Tips and Ideas for Setting the Table for Thanksgiving
Here are a few creative ideas to help inspire you to set a beautiful table this holiday season.
More Thanksgiving Ideas:
This post has been updated since it first appeared in 2015 with new photos. I hope you enjoy the updates and inspiration as much as I enjoyed working on them!