Today's post is all about Tips for Host ing a Stress-Free Thanksgiving. These are all things I do to prepare for hosting 15 - 20 people in our home every year. I also like to use my Hosting Checklist that you can download and to help keep you organized.
And if you need help with the meal, check out all my easy recipes for Thanksgiving to help you have a wonderful celebration.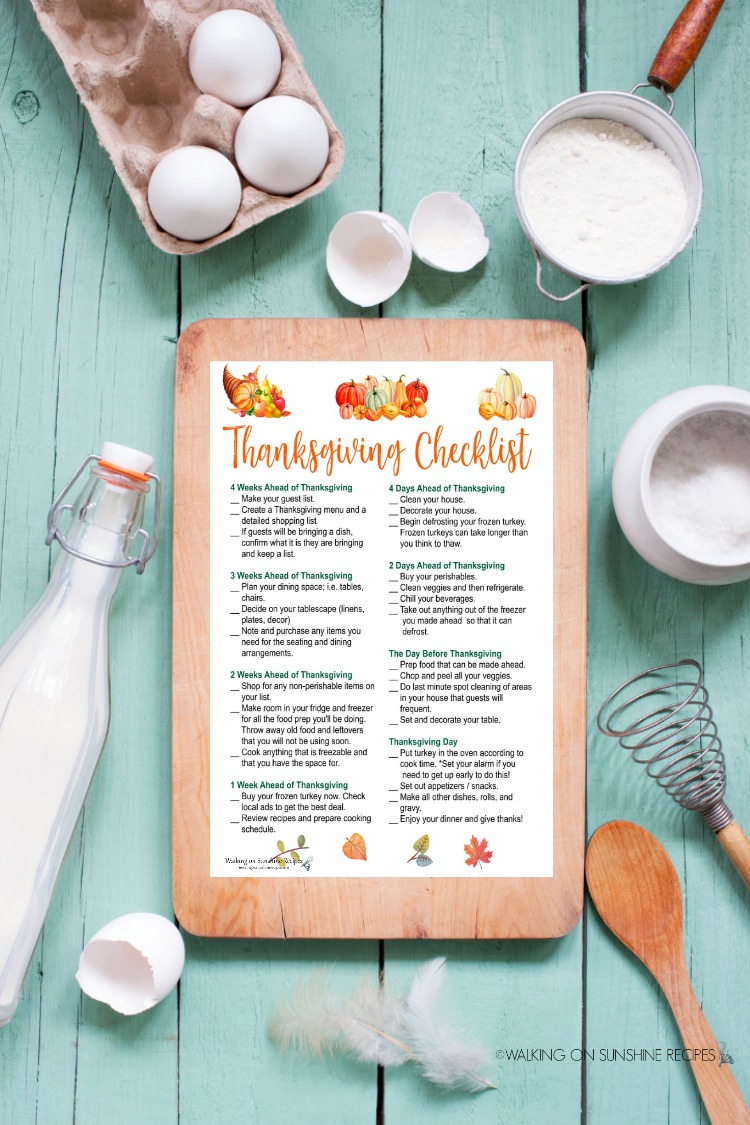 Thanksgiving is my favorite holiday. I know a lot of people say that but for myself and my husband, we love Thanksgiving. Celebrating a holiday that revolves completely around food is truly amazing, right?
Hosting the Thanksgiving meal can be daunting, whether you're cooking for a few people or a crowd. But don't worry! I'm here to help you. If you need help with the turkey, check out my How to Roast a Turkey post.
Table of Contents
Hosting Thanksgiving Checklist
Preparation can go a long way in making the day special and making sure you get to enjoy it too, instead of being stressed about all things that need to be done. And to help you even more with getting ready for Thanksgiving, here's a great Thanksgiving Checklist Printable to help us all have a great holiday celebration.
Thanksgiving holds many happy memories for me from growing up. My mom always went all out for the big meal. However, the best part was spending time with our cousins and all the fun we had together.
Over the years I have tried to recreate these memories for my children. I think I've been successful because both Olivia and Michael love this holiday almost as much as I do. It's the one holiday I don't have to share with in-laws either.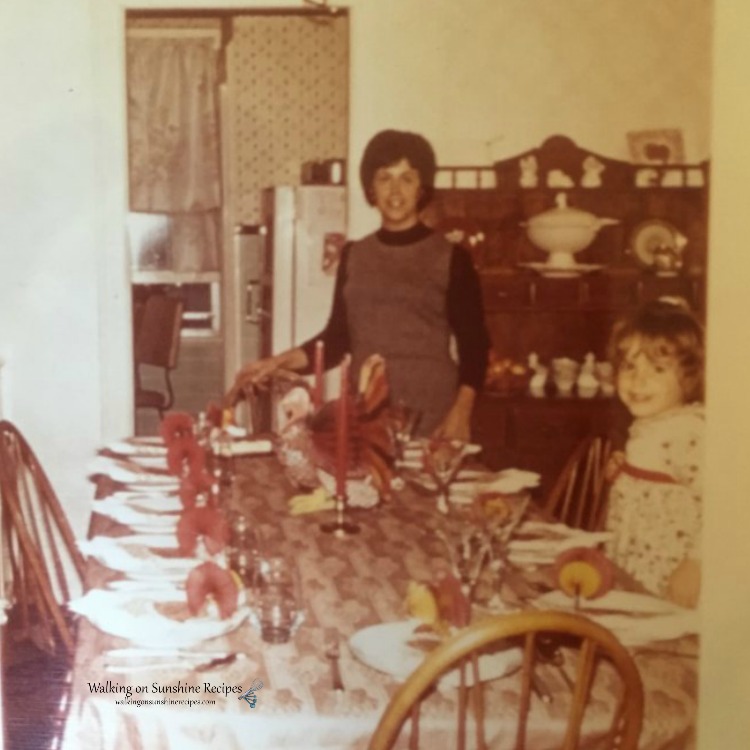 Whether this is your first time hosting or you've done it for years, we all can benefit from today's tips for hosting a stress-free Thanksgiving.
Stress-Free Thanksgiving
So how do you host a stress free Thanksgiving? Here are seven tips that I use every year and I think can help you as well.
Prepare the Guest List
The first tips for hosting a stress-free Thanksgiving is to make a guest list for who will attend your Thanksgiving feast. Whether you're hosting a lot of people or just a few, I always find it helpful to prepare a seating chart.
This way I know exactly how many people are coming. It also helps to give me an idea as to how big I need to extend our table and how many chairs we need.
Preparing a guest list also helps give you an idea of who can help with the menu. Whether that means they prepare and bring a dish, you'd be surprised at how many people are happy to contribute to the festivities of the day but may not know what or how to offer.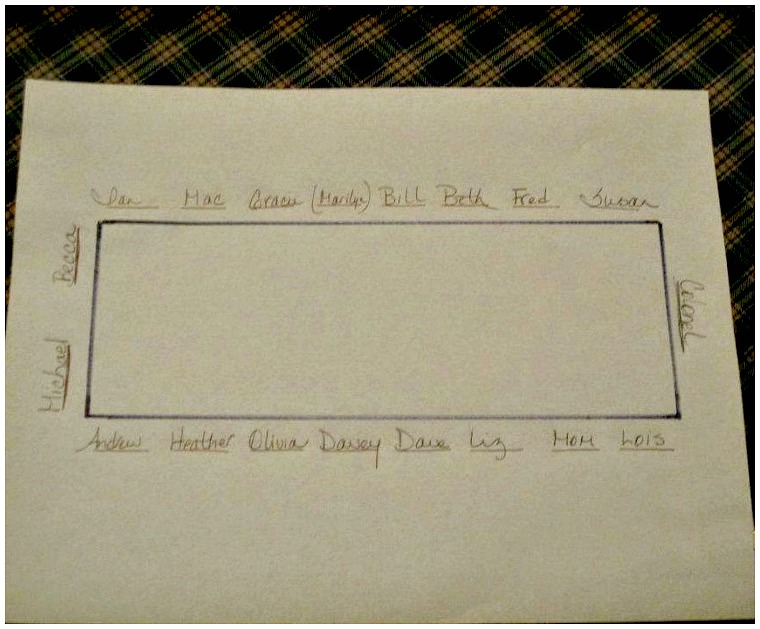 Prepare the Shopping List
This is where you outline every single detail concerning the groceries, drinks, decor, and other household necessities. Prepare a budget-friendly list and keep to it.
If you have guests that will be staying with you, don't forget to add any items you may need to accommodate them. Maybe things like extra toiletries or specific items to make their stay more comfortable.
Do you have enough serving dishes and serving utensils? Do you have the proper size pots and pans needed or do you need to purchase disposable tins? Make sure you have coolers and ice at the ready to refrigerate drinks and desserts, too.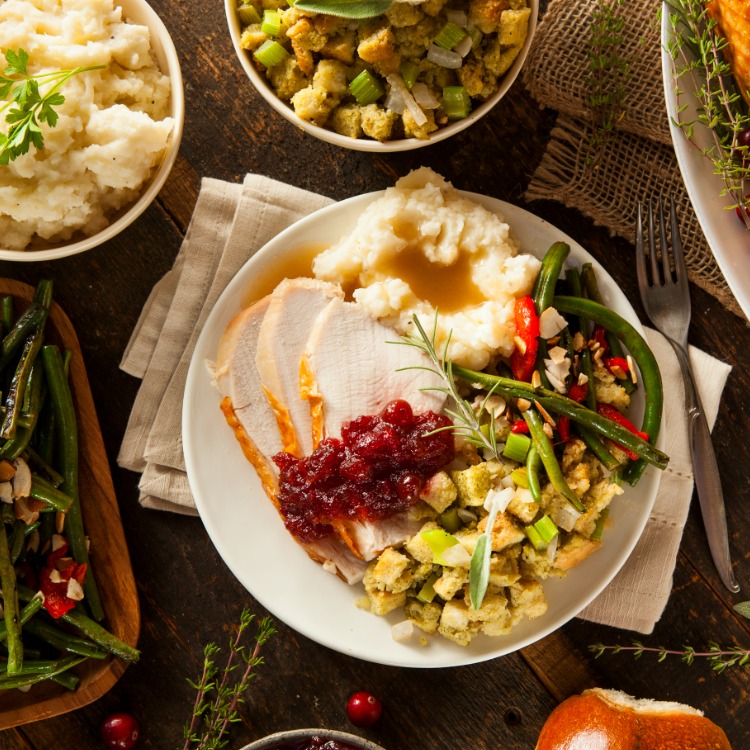 Thanksgiving Planner
My Thanksgiving Planner will help you with all the menu preparation plans, main recipes, and desserts:
Thanksgiving Checklist and Timeline
Printable Thanksgiving Menu
Printable Grocery List
Printable Thanksgiving Cards to use as place cards.
Printable Recipe Card
Tips on How to Roast the Perfect Turkey
Side Dish Recipes and Desserts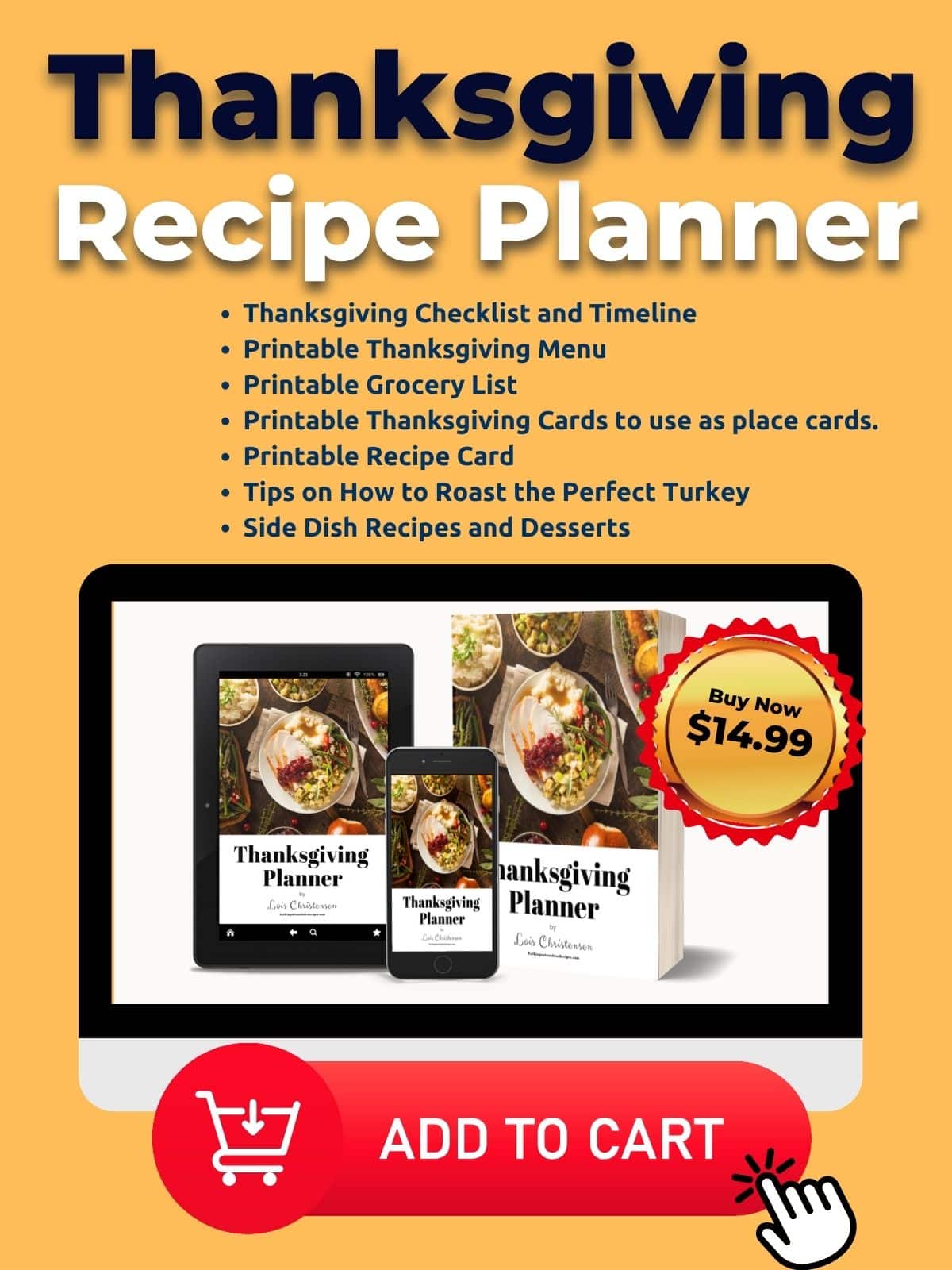 Order and Shop Online
This post contains affiliate links. That means that if you make a purchase after clicking on a link I may earn a small commission at no extra cost to you. For more information, click here.
One of my favorite tips for hosting a stress-free Thanksgiving, is to shop online. Not only is it quicker and easier to shop online and have things delivered to your door, but there are also great deals online.
Here are a few things I always order from Amazon to make my life easier:
More Information
More Information
More Information
More Information
More Information
More Information
More Information
Prepare Your Home for Guests
One of the biggest things you need to do before the big day is to clear out the fridge and freezer of any unwanted items. Make room for your turkey as it thaws out and any leftovers.
Next, take a look around the house at all the places your guests will be. Look around like you are a guest and be sure to notice things you don't normally pay attention to in your own home.
Fix or clean any broken blinds, declutter the guest room, change the bedsheets, towels, and scrub the bathrooms.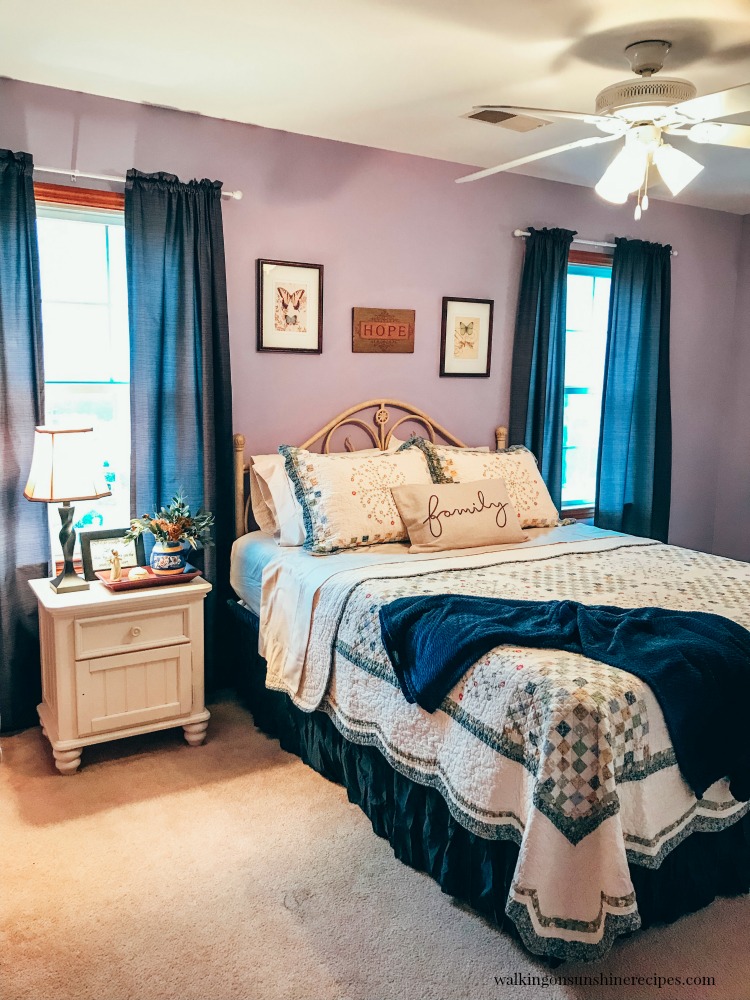 Prepare the Turkey - the Star of the Day
Thanksgiving Day revolves around the turkey. If you don't feel as though you have the time or maybe you don't like to cook, you might want to think about purchasing your turkey precooked.
There's no shame in that. That means you'll have more time to spend making side dishes, desserts, and for hosting.
If you do want to cook, please read my post on How to Roast a Turkey. There are step-by-step instructions on how to cook a delicious turkey for your family and friends.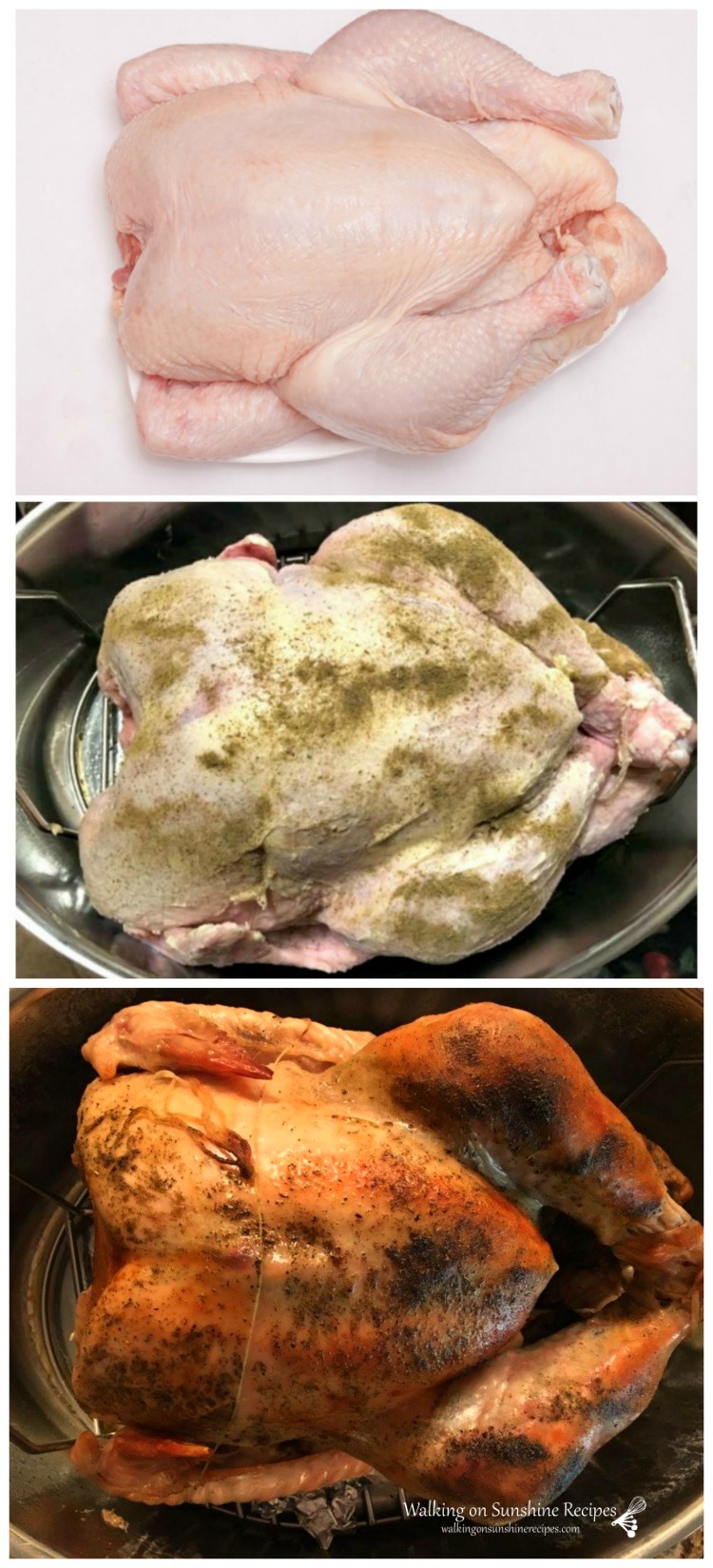 Prepare and Set the Table
Make sure you have enough seating, tables, napkins, and tablecloths. Set up extra tables and chairs the day before, and set your table the night before.
Don't forget to add to create a centerpiece. You can do something simple as a vase of flowers from the grocery store or make your own Pumpkin Flower Vase Centerpiece.
For our Thanksgiving meal I like to use Scripture Place Cards as a way to let everyone know where to sit but also so we can spend a few minutes reflecting on what we're truly grateful for.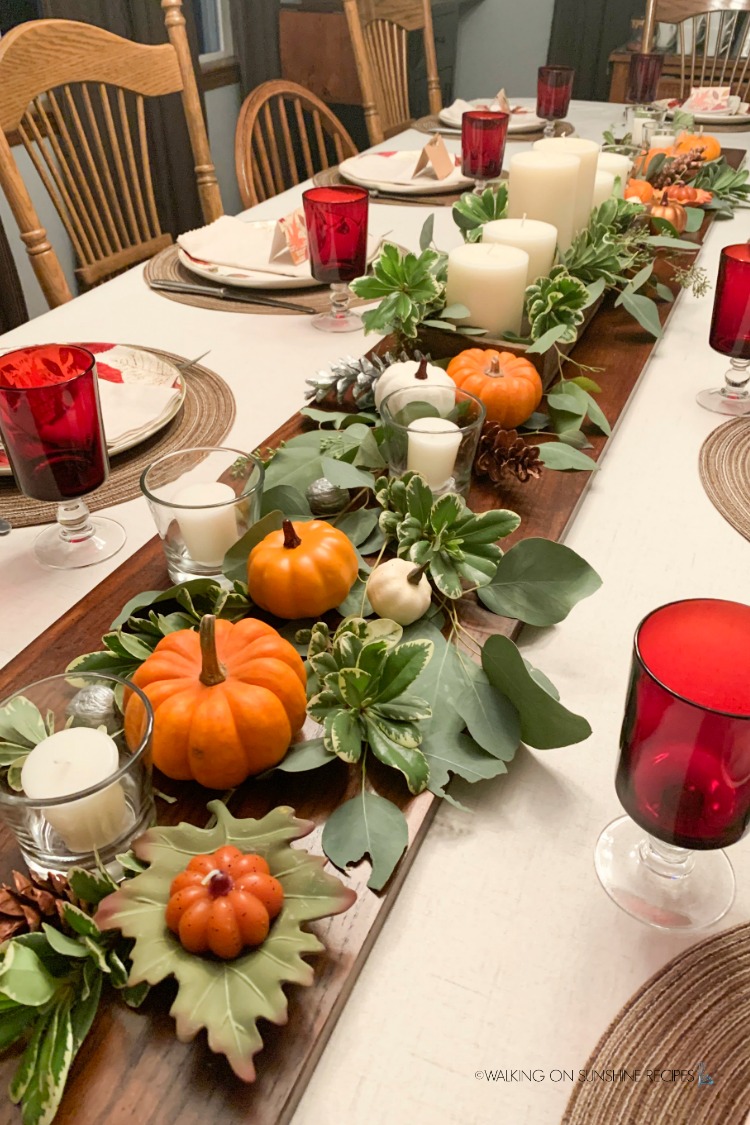 Tips for Serving the Meal
You need to decide ahead of time how you're going to serve the meal.
I always set up a buffet in the kitchen because it's just easier on Thanksgiving Day.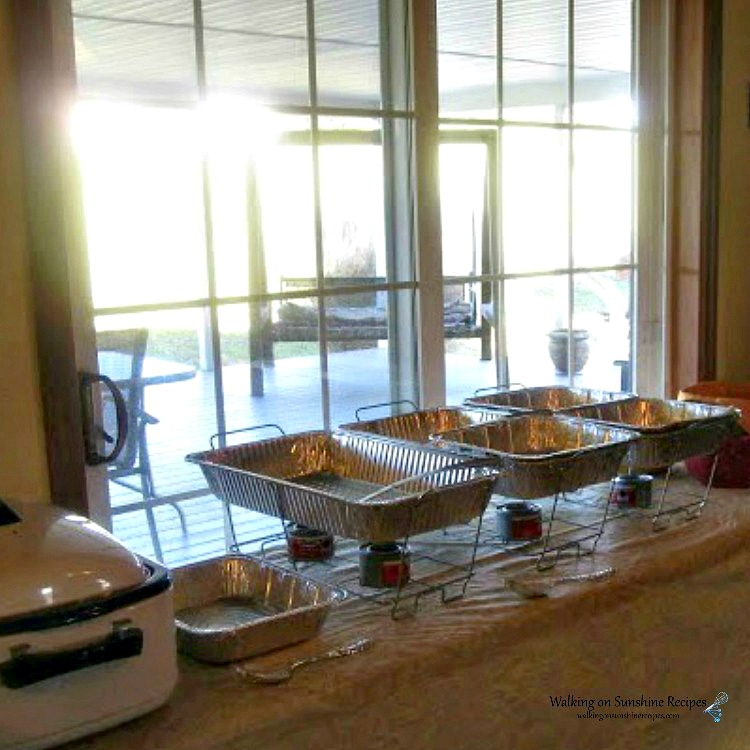 Quick Tip : As you think about how to set up and serve the food, make labels of all the dishes you're preparing and place them on the buffet table and in the serving platters, trays or dishes you plan on using.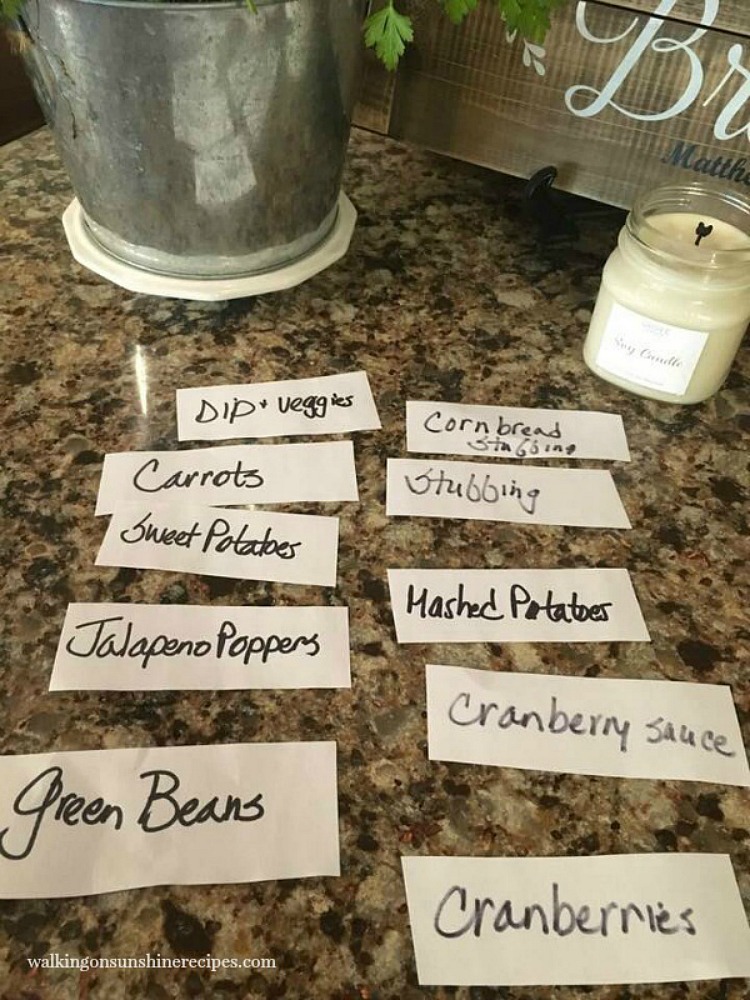 What can I make the day before Thanksgiving?
If you're planning on making desserts and side dishes make sure you have a plan. You can't fit everything in the oven at once. What can you make ahead and heat up that day? What desserts can you pre-make and set aside?
Here are a few recipes that you can make the day before Thanksgiving:
It's never too early to begin planning when you're the host! Once you have everything planned, you can relax and begin the fun part of actually executing your plan and watching it take shape. Enjoy the process and have a wonderful Thanksgiving!
⭐Before You Begin! If you make this recipe, please leave a review and star rating. This helps my business thrive and continue providing FREE recipes.