Easy and Simple Centerpiece Ideas for your Thanksgiving Celebration!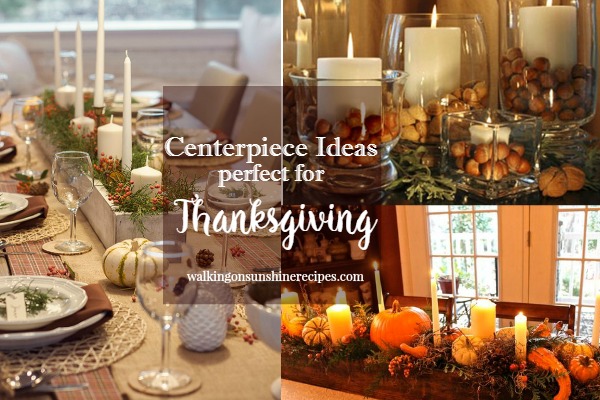 Are you ready for Thanksgiving?

A week from today we'll all be busy in the kitchen so why not spend the next few days thinking of how you want your table to look for your family and guests.

One of the things I love the most about Thanksgiving is decorating the table. I love to create a pretty centerpiece and make everything look beautiful for our Thanksgiving celebration.

I put together some easy and simple ideas to create simple centerpieces for your Thanksgiving Celebration for all of us to use next week that will help you create a beautiful table.

This post contains affiliate links. Your cost is the same, but I earn a commission when you shop through them. Your purchase helps support this site and the fun things I share. For more information, click here.

You may think you don't have enough time to go shopping to find items for your centerpiece, but you're wrong! Today I'm sharing ideas that are simple for you to create at home and most of these items you can purchase from Amazon. AND Amazon is great with shipping!

Here is what our table looked like last year. Last year my husband was so nice about setting up the camera to help me take a ton of photos and then they accidentally got deleted from our camera before I could download them to my computer. But I do have a few from my phone.
I have had these wooden bookshelves, yes bookshelves, down the center of our table for a few years now. I love how they define the center so you can create a beautiful centerpiece.
Here are a few more ideas to give you inspiration for simple centerpieces for your Thanksgiving celebration!
Thanksgiving Centerpiece from Far Above Rubies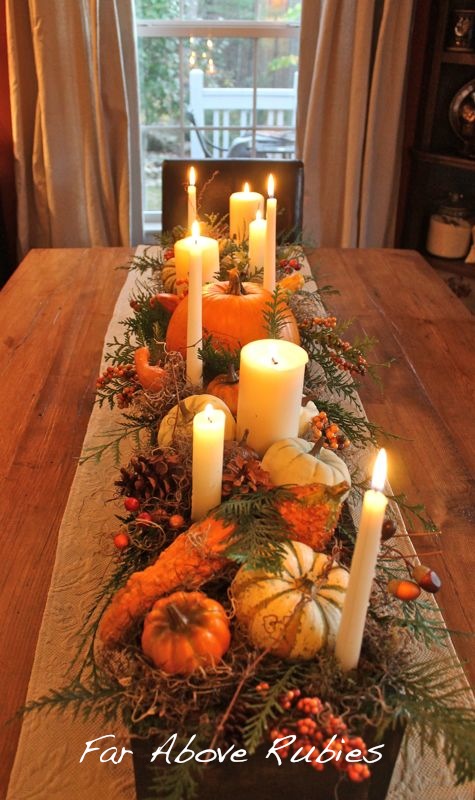 Burlap Runner can be used even on top of a tablecloth if you want to help define the center of your table. There are so many great ideas available but I do like this burlap one.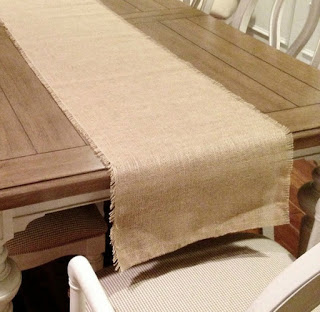 Coastal Thanksgiving Table from Sand and Sisal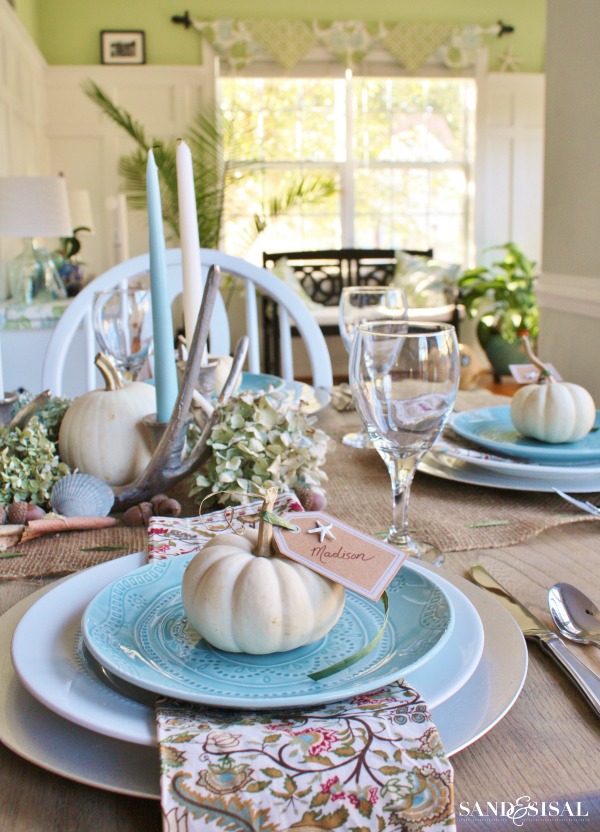 Rustic Place Cards are easy to make on your own or you can purchase them from any craft store.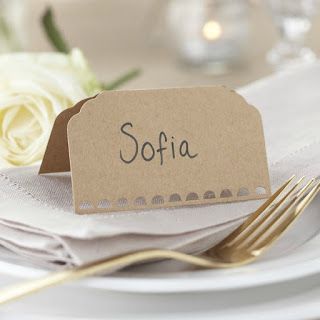 Apple Leaves and Simple Ideas from Finding Home Farms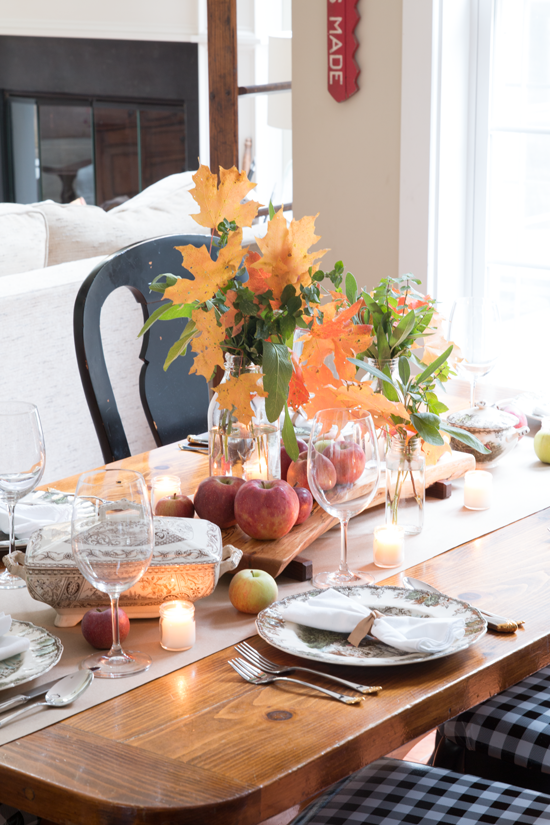 More Information
More Information
More Information
More Information
Classic Tablescape featured on The Glamorous Housewife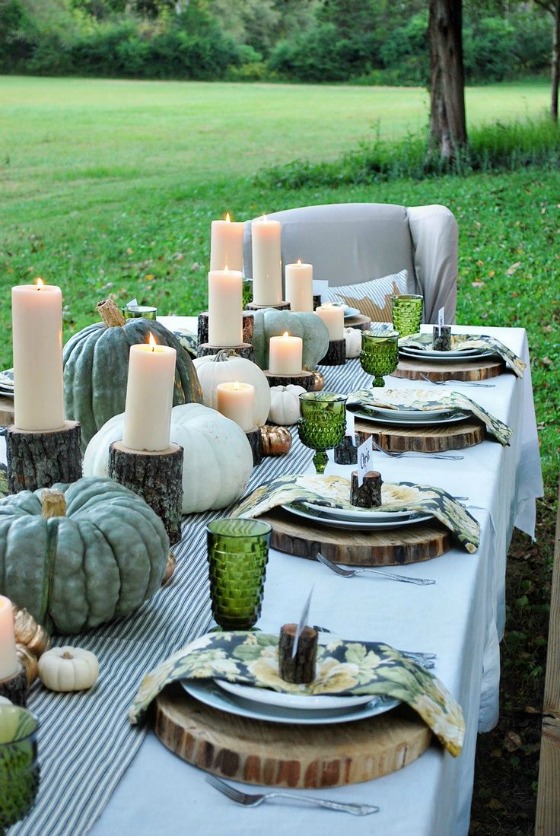 More Information
More Information
More Information
More Information
Thanksgiving Table with Purple Accents from Lia Griffith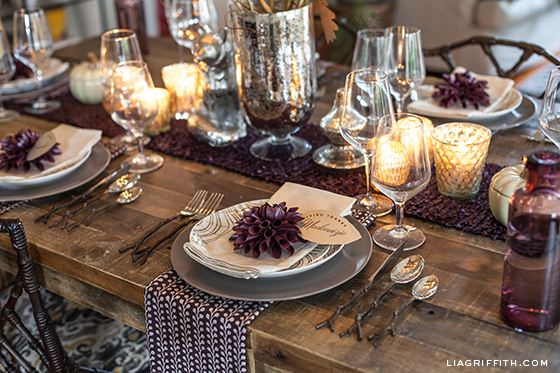 I think one of the most prettiest things to do is Fill a Wooden Box with Candles and pumpkins.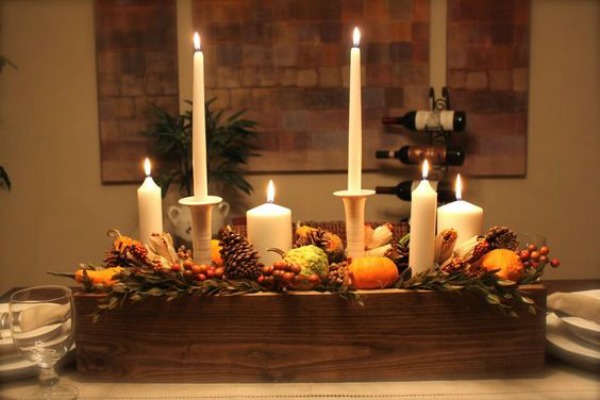 Rustic Thanksgiving Tablescape from Jeanna Sue Design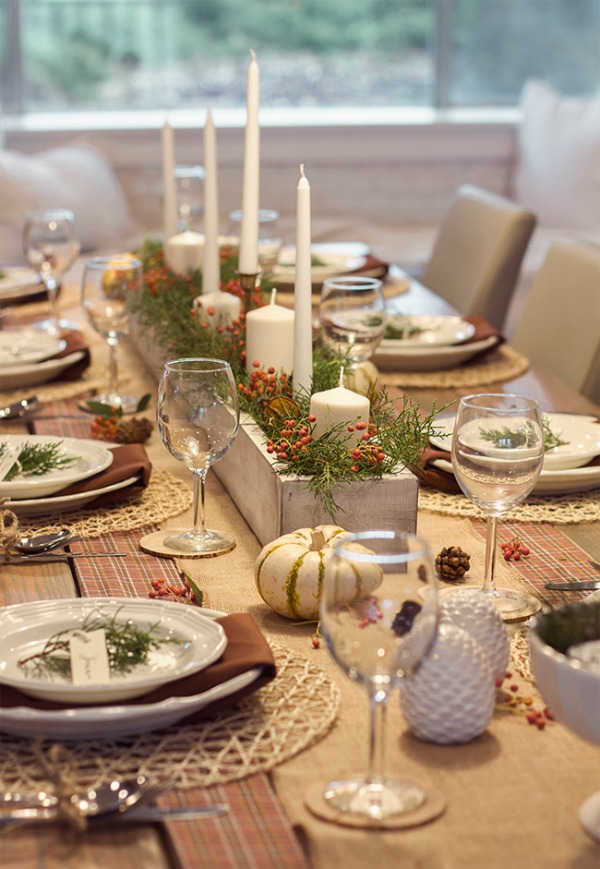 If you're looking for a wooden box to use for your centerpiece, you need to check out Amazon. Yes, Amazon. Here's just ONE example I found of really nice wooden boxes you can use for your Thanksgiving centerpiece. Fill it up with pine cones, mini pumpkins, candles, berries and so many other things that will make your centerpiece stand out this year.

More Information
More Information
More Information
More Information
Thanksgiving Tablescape from The Weathered Fox fills the table with pillar candles and white pumpkins. This is beautiful and so different from the usual orange we see for Thanksgiving.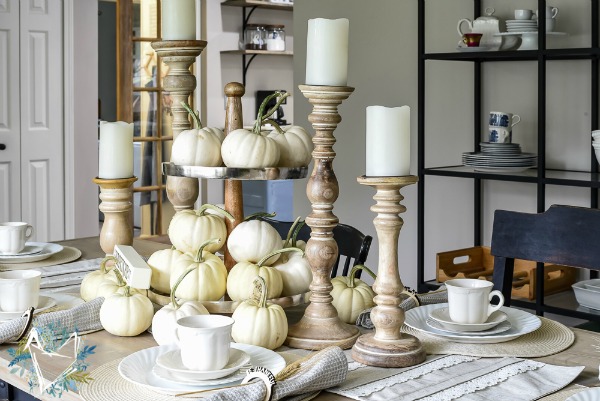 More Information
More Information
More Information
More Information


Easy Thanksgiving Place Setting by Green with Decor. I love the leaf she uses as a place card.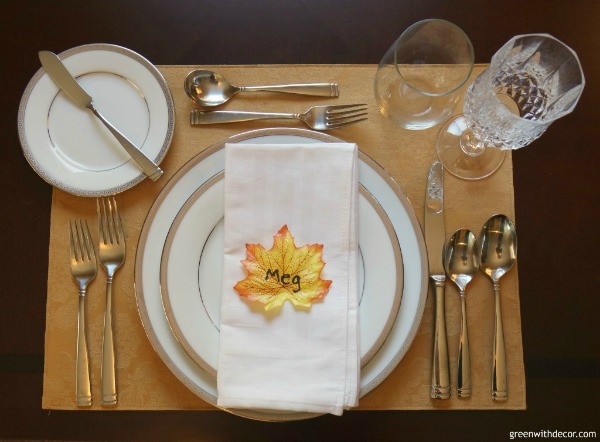 More Information
More Information
More Information
More Information

Rustic Thanksgiving Tablescape with Plaid Tablecloth from The Red Painted Cottage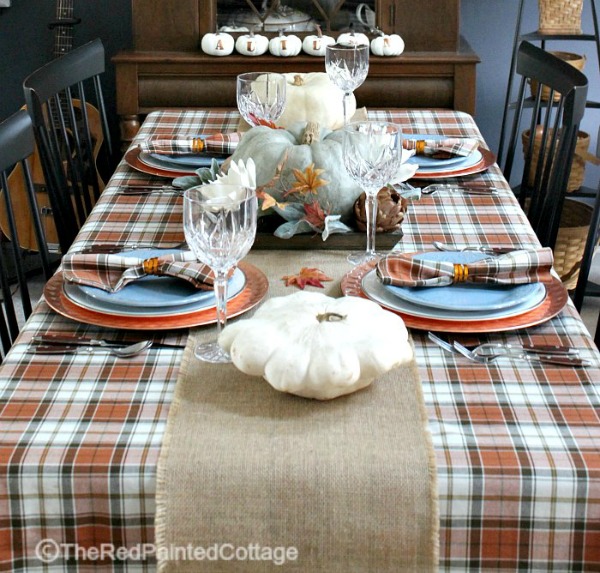 Rust Colored Plaid Tablecloth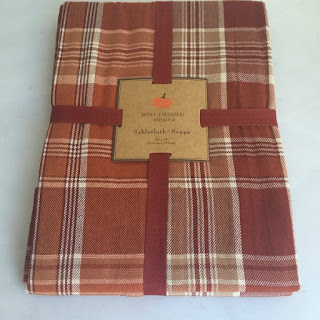 Chalk Paint Pumpkins Centerpiece from Unoriginal Mom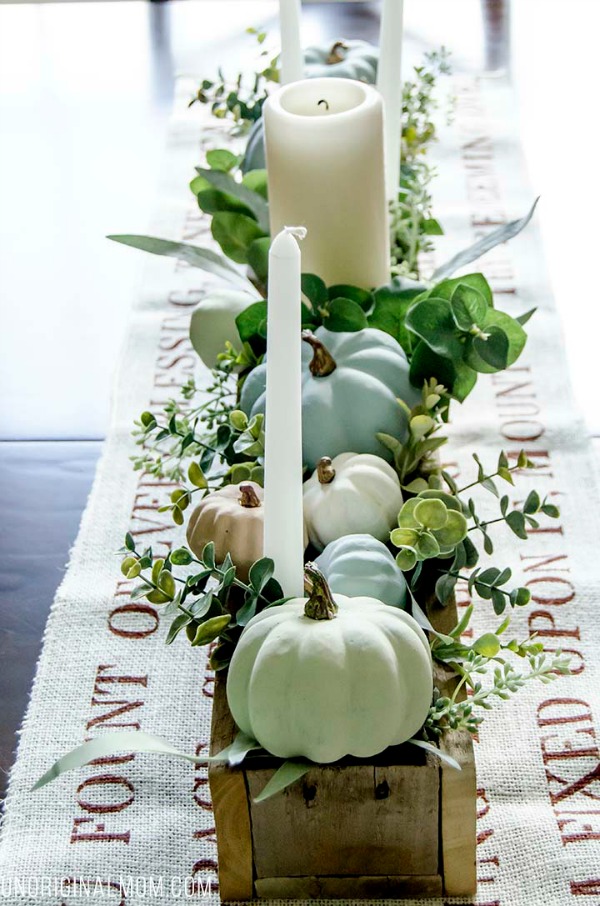 Decorating the Dining Room Buffet
Elegant Table Setting – Featured
Setting the Table for Thanksgiving
Table Settings for Thanksgiving – Featured
Thanksgiving Countdown and Printable Planner
Thanksgiving Place Setting
Wooden Box Centerpiece