Tips on choosing the best apples for baking and for eating are being shared today. Do you have a favorite apple for baking? Is it the same one that you enjoy eating? Hopefully by the end of this post you'll be able to discover a few different varieties of apples that are perfect for any of the apple dessert recipes featured on this site.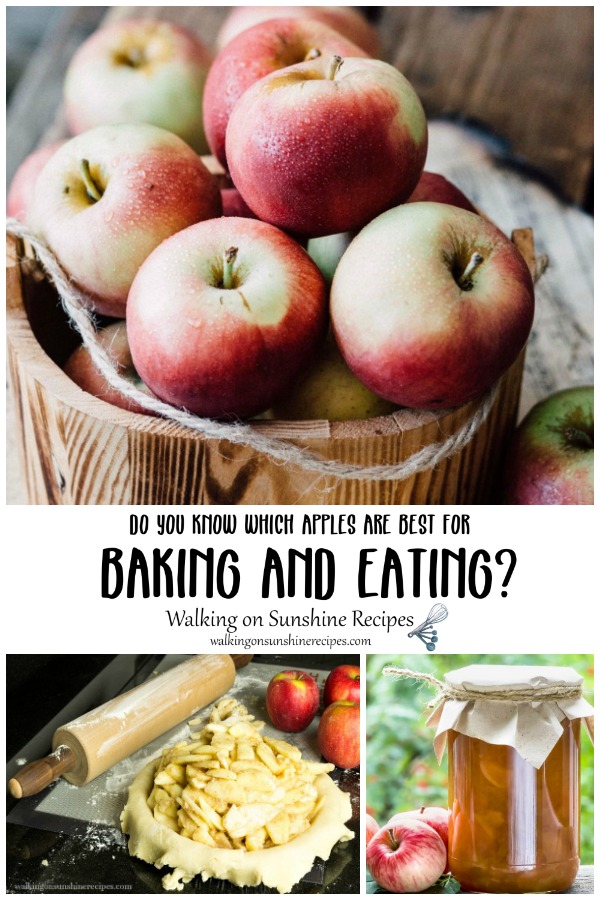 Do you know which apples are best for eating? How about which apples to choose to help you bake the perfect apple pie or apple crisp? Today I'm sharing with you a few tips on which apples are best for eating and which are best for baking...because there is a difference!
One of my favorite things about this time of year is being able to get fresh picked apples and use them in delicious recipes!
The Best Apples for Baking and Eating
Picking apples wasn't something we did growing up in Queens, NY. However, now that we live in Pennsylvania, we've been apple picking a few times. What's even better is that here are plenty of farms near our house where we can purchase fresh picked apples.
There is nothing like biting into a crisp fresh apple or baking with fresh apples this time of year. So let's talk about how to use the many different types available and how to choose the perfect apple for your favorite recipe.
The Perfect Apples for Eating:
Honey Crisp - these are my favorite apples to snack on!
Granny Smith - my husband's favorite apple.
Fuji
MacIntosh
Golden Delicious
Jonagold
Winesap
The Perfect Apples for Pies and Baking:
The following apples all hold their shape well during cooking and taste delicious in different recipes. A good tip is to mix a few different apples in recipes to come up with the flavor you and your family like best.
The Perfect Apples for Applesauce:
The following apples are perfect to make applesauce because they are a sweet apple. You want to try to use a sweet apple for applesauce so you don't have to add too much sugar to the apples while they cook.
Gala
Rome Beauty
Stayman
Golden Delicious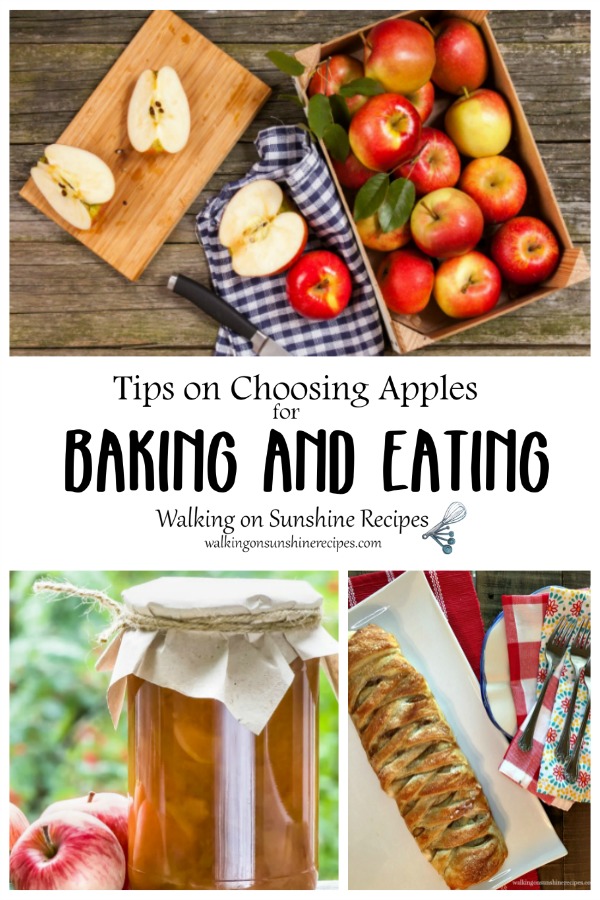 Apple Recipes to Enjoy
Now that we know which apples are best for eating and for baking, let's check out a few delicious recipes to make for our family and friends after we've gone apple picking!



This post has been updated since it originally appeared on my site in 2015. I've included a few new photos and a few delicious recipes available to help us all enjoy apple season!