Make cooking easy and enjoyable with this collection of 7 Chicken and Pasta Recipes.
Not only are chicken and pasta versatile ingredients, but they also create a delicious and satisfying combination the whole family is going to love!
They're perfect for busy nights and will help you get dinner on the table fast this week!
Check out the other Weekly Meal Plans available to help you get dinner on the table for your family!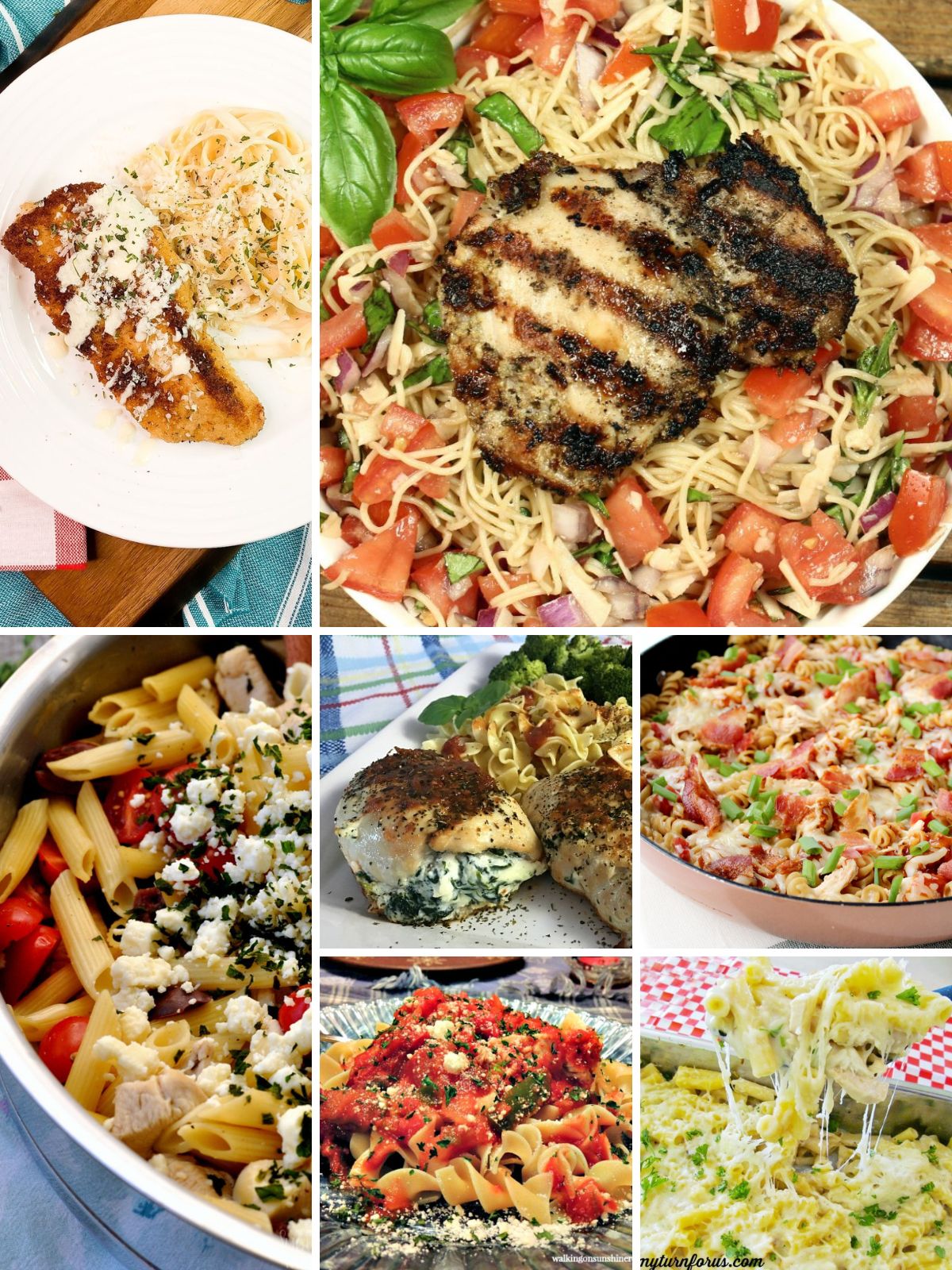 Included in this week's meal plan for 7 Chicken and Pasta Recipes are a Chicken Alfredo Pasta Bake, One Pot Greek Chicken Recipe, and my very favorite chicken cutlet with homemade Alfredo sauce pasta.
Dinner is easy to get together when you plan ahead! Make sure you grab FREE Printable Meal Plan at the bottom of the post to help you organize your recipes this week.
Looking for more Family Favorite Chicken Recipes? Try my Cast Iron Skillet Chicken Breasts, or Rolled Chicken Cutlets.
Planning Dinner for the Week
If your family is like mine, they don't like having the same recipe over and over again, however, sometimes it's hard to come up with new tasty recipes every night of the week!
Planning dinner for the week can be a game-changer for busy individuals or families. By taking the time to sit down and map out meals in advance, you can save time, money, and stress throughout the week.
Once you have your recipes, check out what's available in your pantry and freezer, then make a shopping list for the grocery store. By having all the necessary ingredients on hand, you'll avoid those last-minute dashes to the supermarket.
Now, pick a side dish to serve with the recipes listed below. Side dishes could include potatoes or rice along with one or two veggies. A tossed salad with homemade ranch salad dressing is always nice too.
🙋Become a Member - 50% Off Meal Plans!
Are you tired of the daily struggle to figure out what to cook for dinner every night?
If this sounds like you, I can take you from struggling to striving with my NEW Meal Plan Membership! 
This unique membership has been carefully curated to give you a new meal plan every week. Here's what's included:
7 mouthwatering dinner recipes
7 printable recipe cards
1 weekly dessert recipe with recipe card
A complete shopping list
Just imagine…Waking up on a Monday morning knowing exactly what's on the menu for the entire week! No more last-minute scrambles to find a recipe or resorting to takeout...again.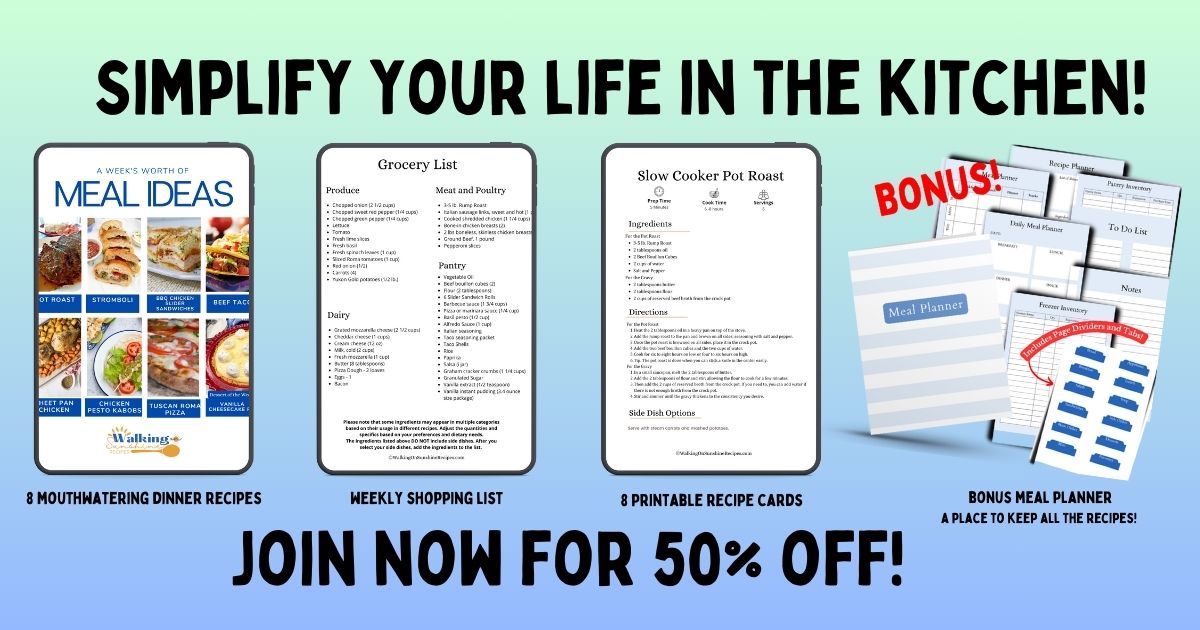 Sign up now and get access to the monthly plan at a discounted rate of $5.99 for the life that you are a member. That's a 50% savings over the life of the plan!

Helpful Meal Planning Tools
More Information
More Information
More Information
More Information
More Information
More Information
More Information
🍽 Weekly Meal Plan Collection
⭐Before You Begin! If you make any of these recipes, please leave a review and star rating. This helps my business thrive and continue providing FREE recipes.
7 Chicken and Pasta Recipes
You're going to love these 5 different chicken and pasta recipes...I mean, who doesn't love chicken and pasta? Even the kids will enjoy these recipes you put on this week's meal plan!